We all need good vaping hacks! Whether as a beginner or an expert cloud chaser, you can be sure that some nice vaping hacks will get you going in more ways than one. If you are new to vaping but already experiencing some pretty annoying fall-outs with your vape, this article might be the right one for you.
Indeed, hacks are golden. And when used on vapes, you can imagine how smoother the experience gets. Most vaping problems stem from several causes, but one of such issues that can be a bigger problem is when one ends up with an unfitting vape. You can still work around other issues, but getting the wrong vape can be a bit trickier. Hence, ensure you are meticulous in looking for the specific vape that best suits your purpose. To make your search easier, you can always go through the selection of recommended vapes.
In the next few lines, we'll take a closer look at some popular yet basic hacks that can get anyone going, even when fresh to vaping.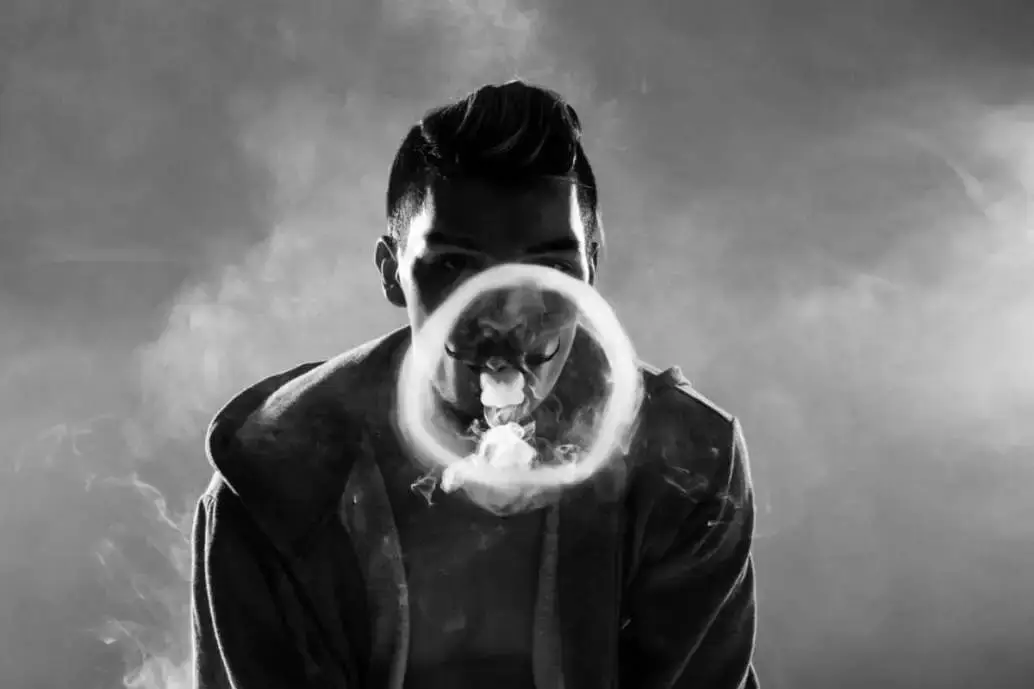 5 Vaping Hacks You Don't Want To Miss As A Beginner
 Yes, it can get annoying. Your e-liquid dripping off, or is it your bits getting stuck or, even worse, maybe you can't taste your favorite e-juice flavor anymore; agreed, no one loves such episodes. Nonetheless, it happens, and really, what better way to go than forward? 
Surely, understanding the right hacks can give you the exact push you need away from most sour moments; hence without further ado, let's dive in.  
Scratch It Up
Have you ever experienced an instance when your coils just can't tend to heat up properly? If yes, then you should know there is a way around it. All you have to do is try scratching the outside walls of your coils and light it up. You can use a screwdriver to do the scratching up, and trust that this works wonders every time.
Burn Or Blow The Juice Off
Sometimes, it happens that you get some of your vaping juice into your mouth when all you want to do is just take a few puffs. The experience is not always so much of pleasant one. Nonetheless, to set this right, one thing you can do is burn or blow the juice off your coil.
Maybe you got the juice got on the coil by mistake when you were doing a refill, and it's nothing to beat yourself up about. If your vape is one with an airflow located at the bottom, you can try blowing at it to get the juice of the coil. You can also try burning the juice off by firing up your vape for a few minutes. Doing this also helps when trying to get the remains of a previous juice out of your coil before filling it up with a different flavored e-liquid. That is if you are planning on sticking to the same ol' coil.     
You Could Switch It Up
It's common to find yourself unable to taste your preferred vape flavor once in a while when you go to a vape shop. Vaping enthusiasts call it "the vaper's tongue." Generally, this happens when you've had quite a lot of puffs in a short while, and your buds have fairly gotten used to your juice's flavor. However, this doesn't mean you don't ever get to taste your favorite flavor again; you only have to switch it up a bit for a while.
It helps to take a break from that particular flavor for some days while switching to e-liquids with stronger flavors. A good example is a juice with menthol flavor. Your taste buds somewhat get reset with stronger flavored juices, and it helps get the vaper's tongue effect off your tongue. Taking coffees helps too as they tend to have very strong tastes. 
You should also note that sometimes all you have to do is to take water. The tastelessness you feel might be because your mouth is too dry. Hence, be sure to drink up as often as you can allow.
Check The Cracks
Leaks from your vape can be both frustrating and annoying. Some consider it normal, but it doesn't have to be so. All you might need to do is just look through for a few cracks. Here are some things that can put a stop to those leaks:
Make sure your tank's threads are fastened properly. Leaks can come through the unfitted cracks.

Note the PG/VG ratio of your e-juice before getting it. Each coil has a particular ratio it goes with.

Don't set the tank on its side. When not in use, try as much as possible to keep your tank vertical.

The O-rings might be worn-out. Do check them out.

Finally, do not overfill. Try to leave some space at the top to keep the liquid from seeping out.
With these in place, you can keep going for a while without having to check for leaks each passing minute.
Try Gripping It Harder
No one likes it when the bits get stuck. You can't get your tank off your mod; your coil is jammed to the tank, or better still, everything is all stuck together. And heck, you've tried separating them. You've banged it; begged it; pulled it. What haven't you tried? But yes, it's still stuck. Those moments can be pretty irritating.
 A hack to this one is to try gripping it harder. Maybe not with your hands now; you can try using a pair of pliers or other seemingly suitable tools. It helps to ask a person with a stronger grip than yours too. Now, if all these fail, you can try wrapping one or two rubber bands around the stuck part—this aids in giving you the grip you need just to get you going again.

Final Remarks
 Vaping can be one exciting journey once embarked on. With various vape pens to try out and several other flavors to consider, one can only try not to get lost in the vape market. However, as thrilling as it sounds, without some good ol' hacks, one can be made to question the reason for joining the train at some desperate trying moment.
We've covered several hacks to help put the icing on your vaping experience, and we sure do hope you are enlightened. Feel free to go over any again, and be sure to ask questions if confused.