Let us see how long an oil change takes. An oil change is one of the most important things done to keep a vehicle's performance at its best and vehicle maintenance. Almost all vehicles go through this process; however, the process takes time.
So how long does an oil change take place? An oil change can take about 30 to 40 minutes when done correctly.
During this time, the mechanic and the technician will perform the following steps –
Open the oil drain plug of the car

The motor oil or the dirty oil is drained out

The oil filter is removed and is replaced by a new one

Refilling the new oil and checking the oil level
Apart from technicians' work, gravity also plays an important role which is why the majority of the oil change services take time and are spent waiting for the oil to drain.
Changing the oil also ensures that the engine is lubricated correctly so that the car performs its best on the roads of any place.
On this page, we'll discuss with the oil change process, see how long an oil change takes place, and also what to look out for if one does not know when the last time one did the oil change.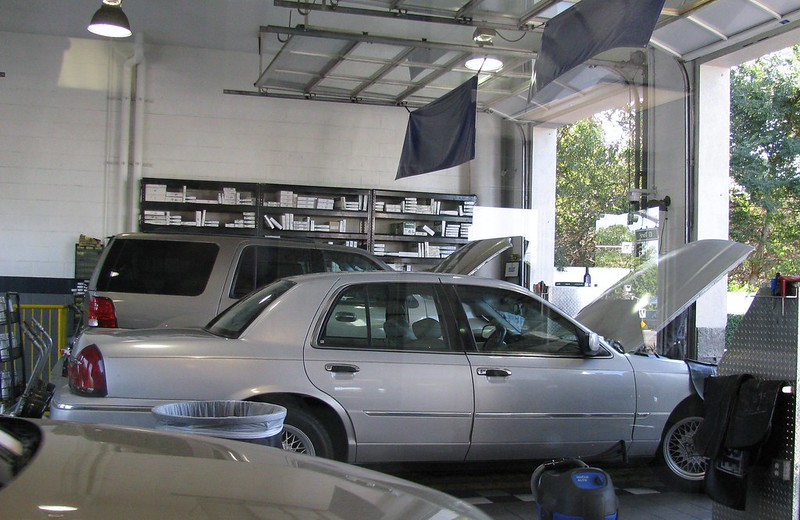 What Affects The Duration of An Oil Change
How long does an oil change take place? Several factors can vary the duration of the oil change.
Some of the factors are listed below:
If one is changing the oil engine on its own, then feeding a vehicle with fresh oil will take about 40 minutes to an hour or more as oil change duration depends on experience, equipment, and garage setup.

A professional mechanic or technician at the repair shop or dealership will take 30 to 40 minutes for an oil change service. That is because there may be waiting time depending on the appointment's service and how busy the dealership is.

However, if one takes the vehicle to a quick lube location, the mechanic can change the old oil with the new clean oil in about 15 minutes.
The Engine Oil Drain Plug and Oil Filter Accessibility
The type of vehicle the owner owns is also another factor that influences an oil change duration. Many vehicles or car models have their oil drain plug and oil filter situated at the bottom of the vehicle, which is very easy to access.
However, if the vehicle's oil drain plug and the oil filter are not easily accessible, it might take longer for the mechanic or technicians to replace the oil with a new oil filter.
When to Change the Oil
Every manufacturer contains a different approach and specification for when they should do car care. It's important to stay an eye fixed on the odometer or the oil monitoring technology that many vehicles offer. So that how long does an oil change take place at the right time.
One may also go through the owner's manual to determine when the car might have car care.
However, how long does an oil change take if someone has a new vehicle? One can keep an eye on the oil change or check the light on the dashboard. It gives an indication as to when is the time to change the oil. But in the case of an old vehicle, the motor oil is changed every 3000 miles.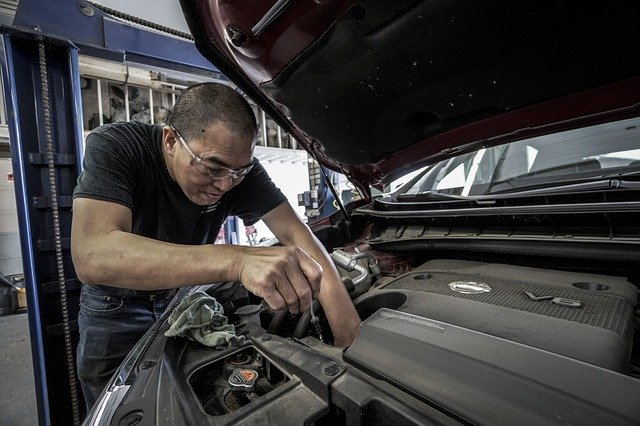 Following are a few points to see while driving if one is unsure of the last time car care was performed:
Oil smell inside the car– One can smell burnt oil as the dirty oil cannot help to cool the engine.
More frequent trips to the service centers– This happens because the dirty oil decreases the fuel efficiency, and thus an extra trip to the service pump.
Loud clanging sound within the engine– This happens because of the improper lubrication from the old oil.
Frequent, loud engine noise is the most typical symptom. The clean oil ensures that the engine runs smoothly. 
If the oil is not changed, the engine is noisy because it is not lubricated adequately by new oil. The oil change is done so that the vehicle runs smoothly in the future time.
Which Is A Better Choice: Repair Shop Vs. Quick Lube Shop
The two main factors why a quick lube shop is faster than a repair shop are: 
Firstly, a quick lube location shop like jiffy lube specializes in oil changes, so the setup is geared toward rapid oil changes.
Secondly, a repair shop typically performs other routine inspections and tune-ups, so it can take additional time as they check your tire pressure, coolant level, and other maintenance areas.
Just an oil change can help in vehicle maintenance and help to increase its performance.
A quick lube location shop can carry out the oil change more quickly as the name suggests.
Pros of a quick lube location shop
A quick lube location shop like jiffy lube-
It won't always have the exact brand of oil filter that the car's manufacturer recommends

It is cheaper than a repair shop.

It won't have highly trained technicians, so the cost is less compared to the repairs shop. Car service is handed to the manufacturer or the car owner.
Pros of a repair shop
Most people or customers prefer cars repair shop as the service technicians at the auto repair or dealership shops performs many other essential routine maintenance inspections and auto services apart from an oil change.
Some of the services may include-
Tire rotation

Examining the exterior lights

Checking brake fluid

Checking wiper blades

Checking tire pressure
For many years in the early services, many cars, especially new car owners, have preferred a repair shop over a quick lube shop like jiffy lube.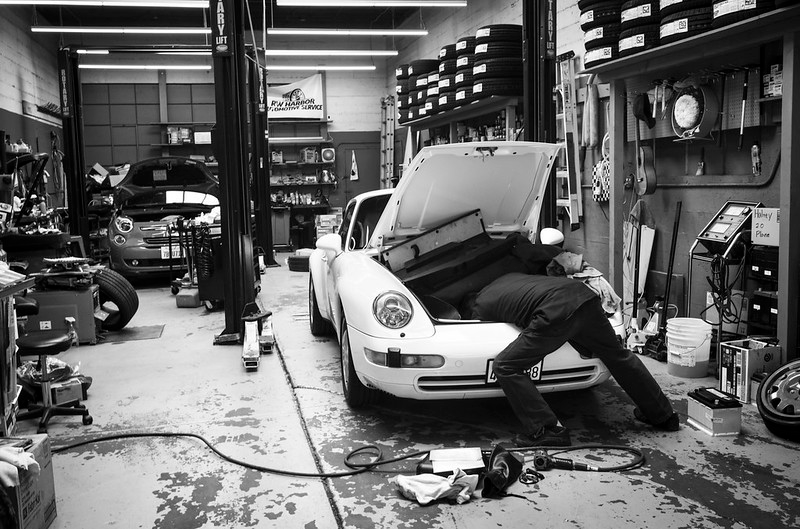 Need for regular Oil Change
There are several advantages of a regular oil change. Some are mentioned below-
Environmental impact

Better Engine health

Keeping the engine cool

Improves fuel consumption

Quick and affordable
Environmental impact-
High amounts of emissions are produced by old and dirty oil, which are finally harmful to the environment. In comparison, dirt-free oil contains less debris, produces less emission, and ultimately protects nature.
Better Engine health-
The dirt particles can damage the car's engine from the inside. The oil filter traps most oil contaminants; however, smaller contaminants can escape and circulate through the engine. Changing old oil and filter as recommended in the owner's manual is vital to protect the engine from damage.
Keeping the engine cool-
The quick answer is that parts moving in the car's engine can cause friction and produce heat. New engine oil keeps on lubricating the engine; as a result, the engine doesn't heat up. It can increase the engine temperature very high and break down the car.
Improves fuel consumption-
Dirt-free oil change allows the car and its engine to run smoothly, reducing friction, and thus the fuel consumption is improved. Thus the car reduces the amount of fuel used and saves money. These points gives idea about how long an oil change takes place.
Quick and affordable
The first and foremost benefit is that an oil change or clean oil process is quick and affordable. And this simple process of changing motor oil will save a considerable amount of money, such as repairing or replacing a damaged engine, and is efficient for the car's life.
Thus, lubricating the car on schedule time saves money and the car's life, which also increases the mileage of the car serviced and helps control the expenditure.
What Type Of Oil Does A Vehicle Need
How long does an oil change take place depends on the type of vehicles, old cars or new cars? One can use the following types of oil-
Conventional oil

Synthetic oil

Or synthetic blend oil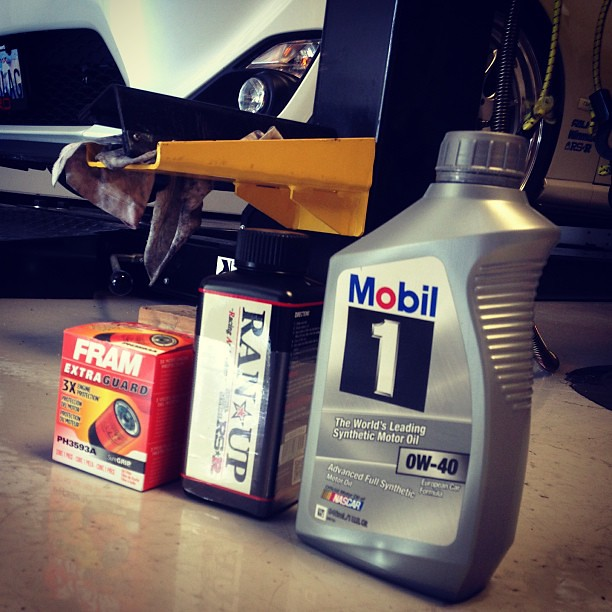 Conventional oil-
Conventional oil is also called classic fossil fuel—it is sucked up from deep underground from the earth, refined, and tweaked with detergents, friction modifiers, and other additives so that it functions better as a high-temp lubricant.
Synthetic gasoline was first developed during Second World War when raw materials and resources were at a premium. It is not eco-friendly and leaves behind nasty disposal problems in the end.
Synthetic oil
The chemical compounds developed and blended in laboratories form Synthetic oil. Even the most heavily refined conventional oils will have traces of paraffin and other impurities, but none are found in synthetic oil. 
It is also more eco-friendly and nature friendly as it doesn't deplete existing oil supplies or leave behind a nasty disposal problem at the end of its service life.
Advantages of Synthetic oil-
Better protection

Better productivity

Better stability

Long service life
Synthetic blend oil
A synthetic blend of oil is chosen over conventional oil and synthetic oil because they're much more affordable and efficient than conventional oil. The used car uses synthetic blend oil as it is reliable and causes less harm and pollutants.
What Will Happen If Oil Change is not done in a Vehicle
With passing time, a car suffers various symptoms and even various damages.
Dirty oil or old oil turns dark black which causes sludge build-up in the car's engine. It can easily clog the filter and create friction at several engine points, and, in the worst cases, causes engine seizure.
To avoid such conditions, one should keep oil clean to lubricate engine components properly.
Changing the oil regularly saves time
Some people still doesn't like to do their automotive maintenance service, which is not wrong. New oil gives new life to the car as it increases its performance. So, how long does an oil change take? Change oil is a must and should be done either by professional hand or self.
If you're one of them, you can undoubtedly get your vehicle up on ramps or jack stands in your garage and change your oil and filter.
Remember, expect that you won't save much time as by doing that, you're stuck with five quarts of nasty, dirty, smelly, used motor oil that will have to be disposed of safely.
You also have to see the owner's manual of how long an oil change takes and do your oil change. Thus, one can save time by changing oil from a professional mechanic and thus increasing the vehicle's effectiveness.
And, of course, those five quarts can soon turn into 10 quarts with the following oil change. So, how long does an oil change take? It is a judgment call as to whether one wants to DIY or pay to the shop for professional hands.
Final Thoughts
The question how long does an oil change take is clear from the above discussion? It can be said that an oil change is an inexpensive and quick service system compared to other car services as any car needs it to increase its lifespan.
Preventative maintenance is a must for any purchasing vehicle as it increases its efficiency. Therefore, how long does an oil change take? A regular oil change will protect the engine from dirty oil and help the environment as dirt-free oil is beneficial for the car.

If one needs a helping hand to change the oil or just a trusting and professional service advisor who can guide, reach out to the various professional shops or the dealership shops and resolve the issue. There are many mobile auto repair shops and routine maintenance service providers.
But do check for ASE-certified shops as these shops have trained technicians who can change the vehicle's oil and fix any other car-related troubles one is facing, thus giving you satisfaction.
Contact them through online websites or visit for an appointment right away for a quick oil change right in the garage — a service appointment that is essential for the lifespan of your vehicle.
If you want to explore more, click out – A Definitive List Of The 11 Best Cars To Modify.
If you want to gain more insight, check out How Long Does an Oil Change Take?