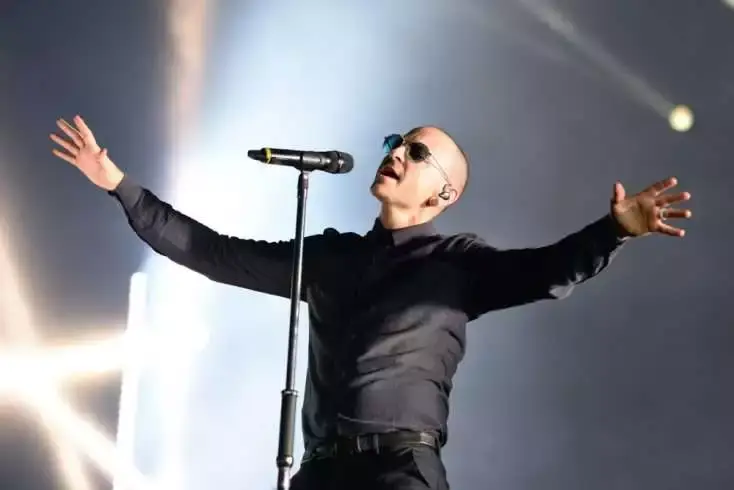 Chester Bennington, an illustrious man in the history of alternative rock music or of the titular nu-metal genre. He was one of the lead vocalists of the American rock band Linkin Park and aforetime was a composer cum songwriter cum vocalist for the band named Stone Temple Pilots.  His body was first discovered by his housekeeper and later others informed the cops. As the Coroner's office Brian Elias commented about his death is "being looked at as a possible suicide at this time,". His body has been found in his residence 2800 blocks of Palos Verdes Estates in LA and by the afternoon NPR ratified the death of the 41 years old legendary singer.
According to the spokesperson and from the reports by the notable celebrity website TMZ, Chester revealed this indifference towards his life in some of the press release. When his family was out of the town he executed his killing self-immolation alone by hanging himself.
His death created an immense agony within the band-members and among their loved ones and his family. One of main songwriter cum rapper of Linkin Park Mike Shinoda imparted his dignity and reverence for his fellow band member. In his Twitter post, he wrote how this jolted straight through his heart.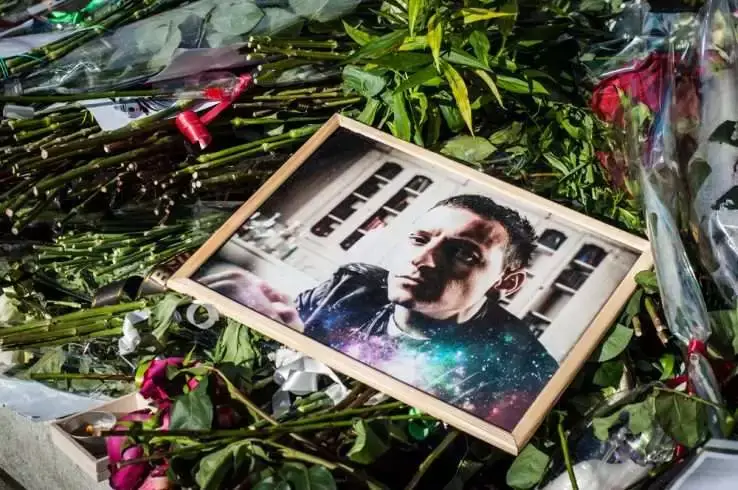 Shocked and heartbroken, but it's true. An official statement will come out as soon as we have one.
On the successive tours with its currently released album "One More Light", the band traveled Europe and U.K for promoting their new album prior this month consorting along with Snoop Dogg and Machine Gun Kelly. And after that they were preparing for their forthcoming tour to Mansfield, Massachusetts as the advertiser cum backer of the band Micheal Coppel told as he was with Linkin Park during their Australia tour. But after being aware of the deplorable death of Bennington,  he was really felt to be in a melancholy.
In his words,
"It's a real shock," Coppel said.
"I would have never picked it with Chris Cornell and I never saw this coming either. You think at 41 someone has their life worked out but pressures build up and sometimes people aren't able to reach out for help.
"It's very sad for the fans and very sad for the band. Chester was very intense on stage, but he was very quiet off stage."
The band has a great track record since its debut album "Hybrid Theory" in the year of 2000 and it became the best-selling rock album of that decade. Besides their hit releases they toured various countries incessantly, that's why within the year of 2011 they performed more than 342 live shows which made their LP flag hoisted high in the sky of the alt-rock arena. Their debut album success continued with its impeccable combination of alternative rock; Chester voice filled with anguish and Shinoda's revolutionary rap which unblemishedly sold more 350000 copies. Some of the notable songs from the album are "In the End," "One Step Closer" and "Crawling," which bagged the Grammy Award in 2002 for "Best Hard Rock Performance".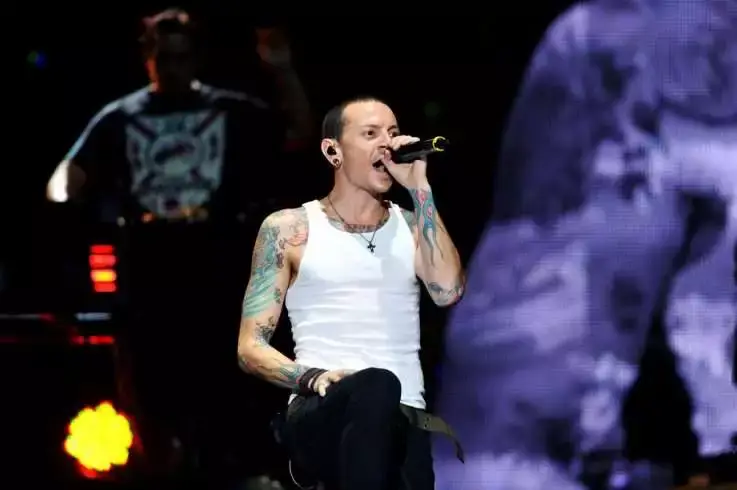 Further, the band assayed its plausibility, most strikingly bringing down Jay-Z in 2004 for its remix album by Shinoda and its most popular song "Numb/Encore" again secured the Grammy Awards in 2006 for best "Rap/Sung" collaboration.
Some of the die-hard fans of Chester Bennington perceived that he had committed suicide on the 53rd birthday of Chris Cornell. On the death of his beloved friend Chris Cornell of Soundgarden he received a serious trauma and being sentimentally moved by that incident he posted a heartfelt tribute on Instagram which got 40000 likes.
During the investigation for the reason of suicide, TMZ and other corporations clearly assert some reasons stated by Chester himself during many press interviews.  His parents divorced and further dissociated from each other when Chester's age was 11. In an Australian press interview, he divulged some of his personal happenings like he broached the incident of substance abuse by one of his family elders which resulted in retrogressive nature and further he started doing drugs like cocaine, marijuana, opium, alcohol, methamphetamine, and LSD.
He vividly stated that,
"When I was a guy in my 20s getting out of it, I didn't realize I'd have these (drug) problems for my whole life. I didn't think I'd be in one of the biggest bands in the world with a beautiful family at 41 going 'F—, I could have easily have blacked out driving my car again two months ago'."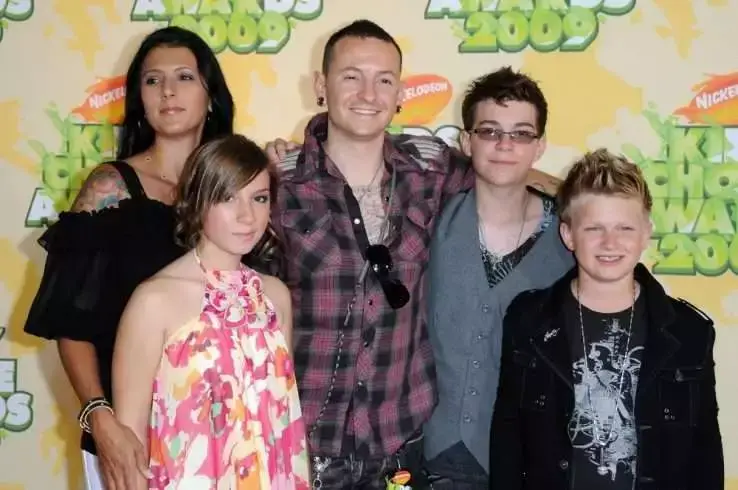 Besides all of that, he had two wives (Samantha Marie Olit divorced on 2005 and Talinda Ann Bentley) with six children from both of the relationships named (Jamie, 21, Isaiah, 19, Draven, 15, Tyler Lee, 11, and Lily and Lila, 7.)
It can be clearly presumed that the incident took place in the absence of his family members. Chester's son Tyler Lee wrote a note for his father earlier one week found still glued on the coffee mug wishing him to have a great day.
"Dad, enjoy your rehearsal or whatever you're doing today," Tyler wrote.
 "Love life because it's a 'Casltel of Glass'."