As an affiliate-driven website, Icy Tales earns from qualifying purchases.
Since the 20th century, cars have been the lifeblood of an industrialized world. Ferrying people to and from jobs, houses, and cities, the car has, for many, become a necessity to live.
We in the imperial core have built our lives around a contraption that guzzles fossil fuels. That is, up until recently, when the electric car seems to have become a viable alternative.
Indeed, drivers are now clambering to own an electric car. However, a question should arise Are Electric Cars Good for Environment?
Just a decade ago, in 2012, 130,000 electric cars were sold worldwide, representing 17% of the car market. Nine years later the world bought 6.6 million electric cars or 8.5% of global car sales for that year.
Charging stations are springing up across Europe, the United States, and China. The electric engines are blessing the streets with their silence. In fact, the National renewable energy laboratory claims that electric vehicle batteries may last up to 10-12 years so that again reducing the cost of transportation.
In theory, this is exciting. Drivers are lining up to switch from emissions heavy gas-guzzlers to clean, electrified cars, while major car companies have all but declared the end of the internal combustion engine.
1. Are Electric Cars Good For Environment?
If you watch most videos about Tesla, you're bound to start believing they're a miracle car. Clean, green, and chic, Tesla has successfully built a brand that melds exclusivity with an eco-superiority complex.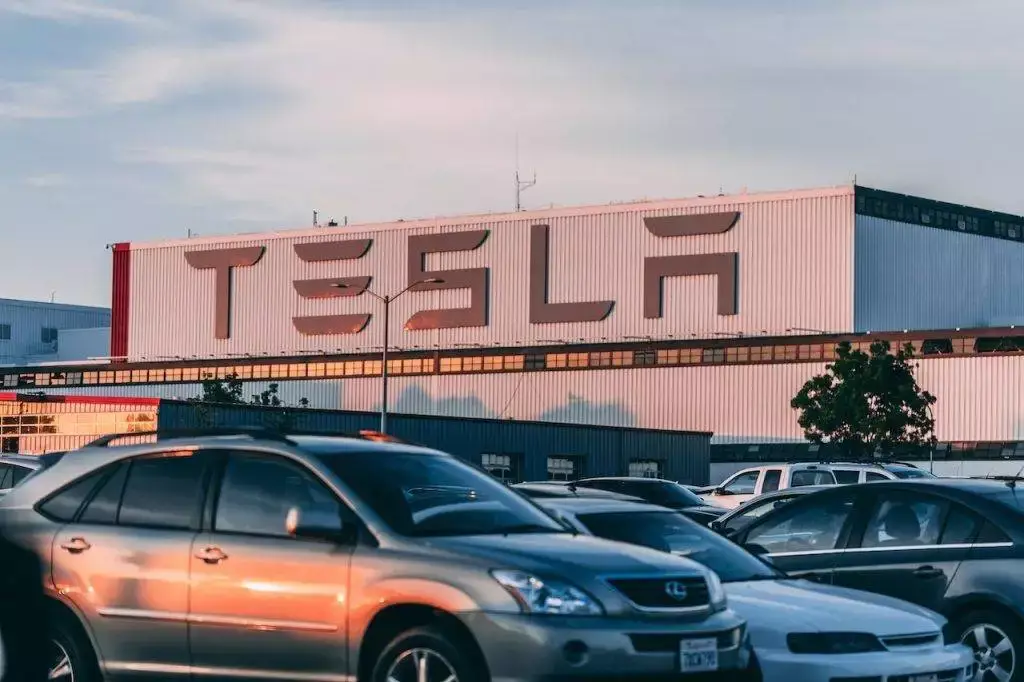 But as much as Tesla owners, and electric vehicle owners in general, want to believe that their vehicles are guilt-free, they're sadly wrong. The electric car not only still causes emissions across its lifetime, but the expansion of the electric vehicle industry could keep imperialist extraction in the Global South entrenched for decades to come.
In terms of emissions, lifecycle assessment after lifecycle assessment has made one thing clear: the electric car is significantly cleaner than its gas-powered cousin. That being said, the extraction of materials, manufacturing, and charging that is required to put electric vehicles on the road still creates a fair amount of emissions.
A medium-sized electric car in Europe, for example, creates around 76–83 grams of greenhouse gas emissions equivalent for every kilometre driven across its lifetime, with zero tailpipe emissions. There are some fully electric vehicles that claim zero emissions in fully electric mode but for comparison, a similar-sized car with a gasoline car emits the equivalent of 250 grams of greenhouse gas emissions per kilometre. EVs produce lower emissions in comparison to conventional vehicles.
Right now, lifecycle emissions of electric cars in Europe are 66-69% lower than internal combustion engines, with that range dropping a little lower to 60%–68% in the United States, and 37%–45% in China. those numbers will decrease as electricity grids decarbonize.
But a dark reality underlies some of these promising numbers. The material consequences of completely switching to electric cars are immense. Professor of Technology at the University of Cambridge, Michael Kelly, conservatively estimates that if all of the U.K. switched over to electric vehicles, they would need just under twice the annual production of cobalt, three-quarters of the world's production of lithium carbonate, and more than half of the world's annual production of copper.
And that's just for the U.K. alone. There are an estimated 1.4 billion cars on the road right now, so the resource demand for switching to electric motors will put immense pressure on countries in the imperial periphery which already provide the majority of the precious metals and materials for electric cars.
This extractivist relationship has led to exploitative mining conditions in the Global South so that the Global North can glide around emissions-free and enjoy luxury tech items. In some ways, we might be replacing oil with precious metals and raw materials. And looking towards the future it's not too far of a leap to imagine the U.S. going to war to protect lithium deposits instead of oil interests.
Electric cars embody imperialist relationships, but even if EVs were a perfect transportation option, "the most optimistic projections suggest that the U.S. fleet will only be at about 50 percent electrified by 2050." A number well below what we need to keep within 2C of warming.
All of this is to say: electric cars emit less than gas-powered vehicles across their lifetime, but they are still not the cleanest or most ethical transportation option. They are a stopgap solution. A truly carbon-free and anti-extractivist, anti-imperialist transportation system looks much different from the sprawling U.S. streets and extensive highway systems of the world.
So, in order to understand what's needed we must walk out of our garage, down the street, into city centers, and hop onto a bus.
2. What should We do Instead?
In Marvel's blockbuster hit, Black Panther, there's a brief shot that gives a glimpse of what clean and accessible transportation looks like.
Here we see the bustling Wakandan market with a high-tech tram floating through the masses of people. Not a single car was in sight. While the electric car might be greener, we need to be asking ourselves larger questions like what is the most accessible, most just form of transportation?
How can we get the most people from A to B without significant extraction and electricity demand? Most often the answer to those questions is free, electrified, and most importantly, extensive public transportation systems.
Public transportation can fundamentally change a city, and ultimately our relationship with cars. And if done well it has the potential to transport millions of people with a significantly smaller carbon footprint, reduce air pollution, increase the mobility of low-income folks, and decrease traffic and traffic-related deaths.
3. Car-Less Transportation
Carless transportation In Tokyo, the subway is king.
Every day, over 8 million people ride the extensive public rail system. For a massive city like Tokyo, this is a significant achievement, especially because electrified subway systems have a small carbon footprint per passenger compared to single-passenger cars.
One 2013 life cycle assessment of Los Angeles light rail lines found them to emit significantly less carbon dioxide per passenger mile over their lifetime, with the bulk of emissions stemming from the concrete needed to construct such a system, while another study fully packed diesel buses might emit just over 50 grams of carbon dioxide per passenger mile.
And what's important to note is that these numbers drop when the electric grid moves to cleaner energy and when more people take public transportation. Indeed, a recent study of electric buses in Trondheim, Norway found that electrifying buses can reduce their carbon footprint by 52%.
In addition, the material demands are much less per person for buses and trains. So, if instead of switching to electric cars, we instead embraced electrified transportation, our demand for energy and materials would significantly decrease.
But it's not as simple as just getting rid of your car and taking the bus instead, there are a number of obstacles that make taking public transportation unappealing for many.
Cost is a large one, many metros and bus fares are priced in the $2 to $5 range for a single trip, which if you only occasionally use the metro is not too bad, but if you commute on the train multiple times a day it certainly adds up. There are already cities that have done away with metro fares.
When the city of Tallinn in Estonia made all public transportation rides free, they saw a 14% increase in ridership after one year, with evidence that low-income folks were more mobile. Unfortunately, traffic congestion didn't budge and the increase in ridership mainly came from people who would have biked or walked otherwise.
So, making public transportation free is just one part of the puzzle, in order to foster a transition away from cars, train and bus lines must also be convenient and extensive. This means buses and trains that actually run on time and extremely often (like every five minutes).
It means paying transit jobs well, so there are plenty of people running and maintaining the system. It means public transportation in all neighbourhoods, not just one line connecting rich white neighbourhoods to a downtown business district.
It means reimagining zoning laws so that shops and homes are side by side instead of miles away from each other. It means making sure that bus stops, train stations, and the vehicles themselves are accessible to people with disabilities. It means encouraging walking and biking through safer bike lanes and pedestrian-only zones.
These actions will all require significant changes in the way we navigate and indeed envision our communities. But considering that the very fate of the world is at stake it's certainly worth doing.
4. Towards A Car-Less World
When it comes to transportation, degrowth, rather than an electric car boom, must be top of mind. Building hundreds of electric will cause a lot of damage to the climate and will be a cause of climate change.
Battery Electric vehicles would put immense stress on an already stressed grid and would require significantly more renewables to make up for added electricity demand. If we're already struggling to meet current electricity demand with clean energy, think about what would happen if every internal combustion engine was switched to an electric one.
But this kind of degrowth won't just happen overnight. It needs to be facilitated by massive infrastructural changes that de-incentivize cars and make public transportation more appealing.
This can be as simple as making buses free, but must eventually end up in a highly connected transportation web so it's not only convenient but appealing to hop on the railcar or the bus to get to your friend's house. When it comes to transportation, our priority should be to envision a careless world.
One where cities are walkable, bikeable, and disability friendly. One where rapid, electric public transportation is the primary mode of transportation. A world with cities that look a lot more like Wakanda than LA.
The Takeaway!
This was all about electric vehicles, they are the future of the transportation system in the world because driving electric vehicles creates fewer greenhouse emissions and regulated emissions. Switching from gasoline vehicles to electric motors can reduce carbon emissions but this has to be precise in number. The sudden shift to electric motors can create trouble in terms of production. Countries are working on reducing driving emissions, battery emissions, upstream emissions, and electricity emissions, as well as the manufacturing emissions of EVs.
If you want to get some more knowledge about electric cars then check this out.