As an affiliate-driven website, Icy Tales earns from qualifying purchases.
The societal stereotypes don't allow us to talk about the bodily changes which usually appear with puberty. Hence, it is quite natural for teenagers to ponder upon the thought- at what age do girls stop growing?
Girls' bodies differ greatly from those of boys, and they are also more sensitive. During the puberty stage of physical and psychosocial development, there is a significant growth spurt. Everyone reaches puberty at a different age, and genetics has a significant impact on growth patterns. This implies that "normal" human growth rates fall within a certain range.
The majority of the changes in a boy's body during puberty are caused by testosterone, and men require sperm to reproduce. These hormones are directed at the two ovaries in females, which contain eggs that have been present in the girl's body since birth.
Girls grow quickly during their infancy and childhood. When they reach puberty, their growth rates skyrocket once more. Girls typically stop growing and reach adult height by the age of 14 or 15, or a few years after menstruation begins. There is a very broad range of ages at which children experience puberty-related growth spurts.
1. Puberty-Related Growth Spurts
Girls generally go through a growth spurt one to two years before menstruation. Most girls reach puberty between the ages of 8 and 13, with the growth spurt occurring between the ages of 10 and 14. In the year or two following their first period, they only gain 1 to 2 inches. This is the age at which they reach adulthood.
By the age of 14 or 15, most girls have reached their final adult height. Depending on when a girl's period begins, this age may be lower. If your daughter is 15 and hasn't started her period yet, she should see a doctor, and if she has delayed puberty, she should see a doctor as her body isn't considered healthy.
The child who is 6 or 7 years old and displaying puberty signs may be going through early puberty. Have their pediatrician look into any of those extremes, advises Dr. Kono, as there could be medical or endocrine (hormonal) issues causing early or delayed puberty. To evaluate if your child is on pace to grow to the average adult height, pediatricians can perform a bone age X-ray in the clinic.
2. The Journey of Puberty Starts and Stops in Girls
Teenagers typically experience a growth spurt during puberty that propels them to adult height. The transition from childhood to adulthood is known as puberty. It describes a series of changes that people go through as their bodies begin to produce more hormones.
Puberty typically begins between the ages of 8 and 13 in females. Females usually start puberty between the ages of 9 and 10. However, everyone's situation is unique. Puberty typically lasts four years after it begins.
In females, starting puberty before the age of eight is considered early. Puberty is considered late if breasts have not developed by the age of 13, or periods have not begun by the age of 15. While there is usually no cause for concern, it is best to see a doctor if puberty symptoms appear early or late.
3. Precocious Puberty
When a child's body begins to change into that of an adult (puberty) too soon, this is known as precocious puberty. Precocious puberty occurs when puberty begins before the age of eight in girls and before the age of nine in boys.
Puberty is characterized by rapid bone and muscle growth, changes in body shape and size, and the development of the body's ability to reproduce. In addition to a genetic condition, other factors that affect puberty onset include nutrition, socioeconomic position, and exposure to specific environmental toxins. The MKRN3 gene produces a protein that is involved in controlling the beginning of puberty.
The cause of precocious puberty is frequently unknown. In rare cases, precocious puberty can be caused by infections, hormone disorders, tumors, brain abnormalities, or injuries. Medication to delay further development is commonly used to treat precocious puberty.
3.1. Types:
It is more common to have central precocious puberty. It is similar to normal puberty, but it occurs earlier. The pituitary gland begins to produce hormones known as gonadotropins. These hormones stimulate the production of other hormones, such as testosterone or estrogen, in the testicles or ovaries. These sex hormones cause puberty changes, such as breast development in females.
Peripheral precocious puberty, also known as precocious pseudo puberty is a distinct condition. It's also uncommon. The symptoms are caused by the hormones estrogen and testosterone. However, neither the brain nor the pituitary gland is involved. It's usually a problem with the ovaries, testicles, adrenal gland, or severely underactive thyroid gland.
4. Physical Development During Puberty In Girls
4.1. Body Shape
The shape of the girl's body will also begin to change. Not only may the height and weight increase, but the hips may also widen. Fat accumulation in the buttocks, legs, and stomach may also occur.
4.2. Height Growth
Pediatricians frequently inquire about parents' heights, family height history, and growth trends when examining children's development. A girl's potential height can be predicted in a few different ways.
4.3. Hair Growth
The hair on your legs and arms will darken, and hair will start to grow in the pubic region and beneath your arms. On the legs, under the arms, and in the genital region, coarser hair will start to grow. Pubic hair may be the earliest indication of puberty in some girls (approximately 15%), appearing before breast blossoming begins.
4.4. Breast Development
Puberty is frequently marked by the development of breasts. Breast growth may begin to develop two to two and a half years before a girl's period. Breast buds may appear in some girls a year after their first periods. Others may not develop breasts until three to four years after starting menstruation. The buds may not appear simultaneously, but they usually do within six months of one another.
4.5. Acne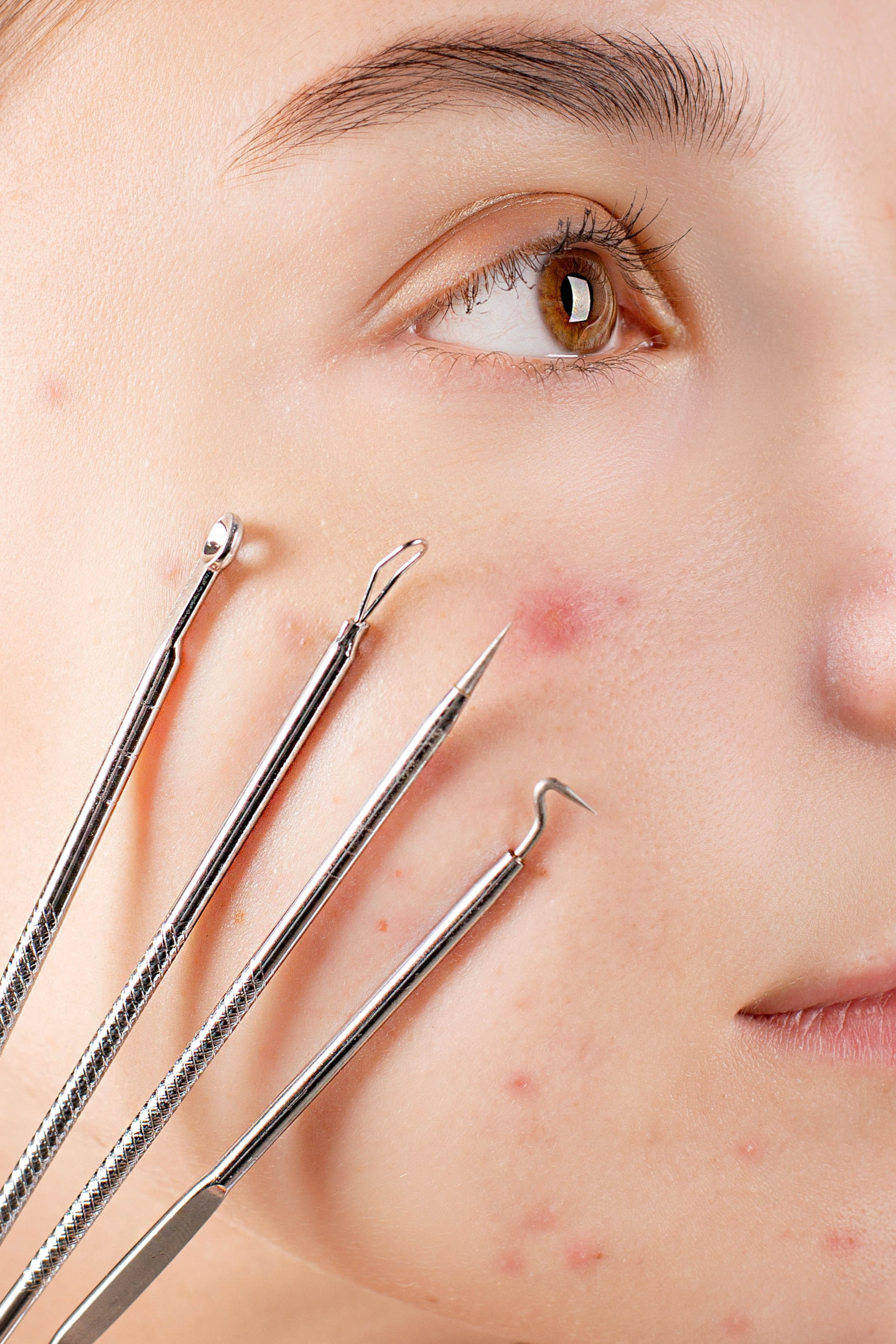 You might get acne. The face, neck, shoulders, upper back, and chest are the most common places for these skin lumps to appear. These lumps could be cysts, pimples, blackheads, or whiteheads. Teenagers with acne experience hormonal changes during puberty.
4.6. Vaginal Discharge
A clear or whitish discharge from your vagina may begin. This is a typical organic process of self-cleansing. A tiny quantity to a substantial amount of clear or white vaginal discharge is experienced by some girls, and it usually begins 6 to 12 months before the onset of their period. This is a typical reaction to the body's rising levels of the hormone, estrogen.
4.7. Menstrual Cycle
Most females experience their first period two to three years following the establishment of breast buds, however, the timing might vary. In the United States, girls often start having periods at around age 12. It's critical to stress that going through periods is a typical part of growing up. Young girls should be aware that discussing menstruation and asking questions about them are acceptable.
Given that it can occur suddenly, some young individuals may experience concern about how to handle their first period. This anxiety can be reduced by giving your child products (pads, tampons, and pantiliners) for their locker or backpack and by discussing the school's services, such as the school nurse.
It's usual for some girls to have bright red blood during their first period, while other girls may merely experience spotting with red-brown discharge. Periods may be sporadic in the first few years as the body adjusts to the rapid physiological changes, even though some people will have them once a month. Additionally, regular menstrual cycles can range in length from 35 days to 21 days. Therefore it's possible that even those with regular cycles won't get their period every month!
Period-related abdominal pain or cramps are also rather typical. Ibuprofen or naproxen, taken as needed, are the most effective medications for most people to relieve period cramps. Consult your pediatrician about alternate options if your child's severe menstrual cramps are keeping them from attending school.
Menstruation starts a little after the height velocity reaches its maximum. Girls typically experience their fastest growth spurt between the ages of 12 and 13, increasing roughly 3 inches in height each year. Around 14 to 15 years old, or two years after menstruation begins, girls stop growing. The genetic factor that affects a girl's height is that a girl's height is probably going to resemble that of her parents.
5. Girls Grow Different Than Boys
Puberty occurs slightly later in boys than in girls. Boys typically enter puberty between the ages of 10 and 13 and experience growth spurts between the ages of 12 and 15. This means that their biggest growth spurt occurs about two years after that of girls. Most boys stop growing taller by the age of 16, but their muscles may continue to grow.
5.1. Adult Height
Many girls will grow one or two inches, but studies have shown that girls who have their period around the age of ten will grow an additional four inches before reaching adult height.
However, the Centers for Disease Control and Prevention (CDC) reports that the mean, or average, age-adjusted height for adult women aged 20 and up is 63.7 inches. That equates to just under 5 feet 4 inches.
The female average height by age is higher at the start of puberty. This is because female puberty usually begins earlier, around the age of ten. Male puberty does not usually begin until the age of 12 or 13. When puberty begins, the male growth rate accelerates.
The average adult male height is 70 inches, while the average adult female height is 64 inches. Most people reach adult height by the age of 16. Causes of growth delays though genetics is the most important factor in determining someone's height, however, there are numerous others.
5.2. BMI
Body mass index (BMI) is calculated by dividing a person's height in meters squared by their weight in kilograms. It is a low-cost and simple way to check for weight categories that could cause health issues.
BMI, also known as BMI-for-age is an age- and sex-specific measurement for children and adolescents. A high body fat percentage in children can cause disorders connected to weight and other health problems. One can also be at risk for health problems if they are underweight.
High body fatness may be indicated by a high BMI. Although BMI does not directly measure body fat, it is linked with other more precise measures of body fat 1,2,3. A healthy person's BMI is between 18.5 to 24.9.
5.3. Delayed Growth And Genetic Conditions
Everything from nutrition to illness to family genetics can affect growth or cause puberty to be delayed. Hormonal imbalance may also be the cause of delayed puberty. Menstrual cycles do not begin until the age of 16. Puberty changes occur when the body begins to produce sex hormones. A young child with a global developmental delay has significant delays in two or more of these developmental domains.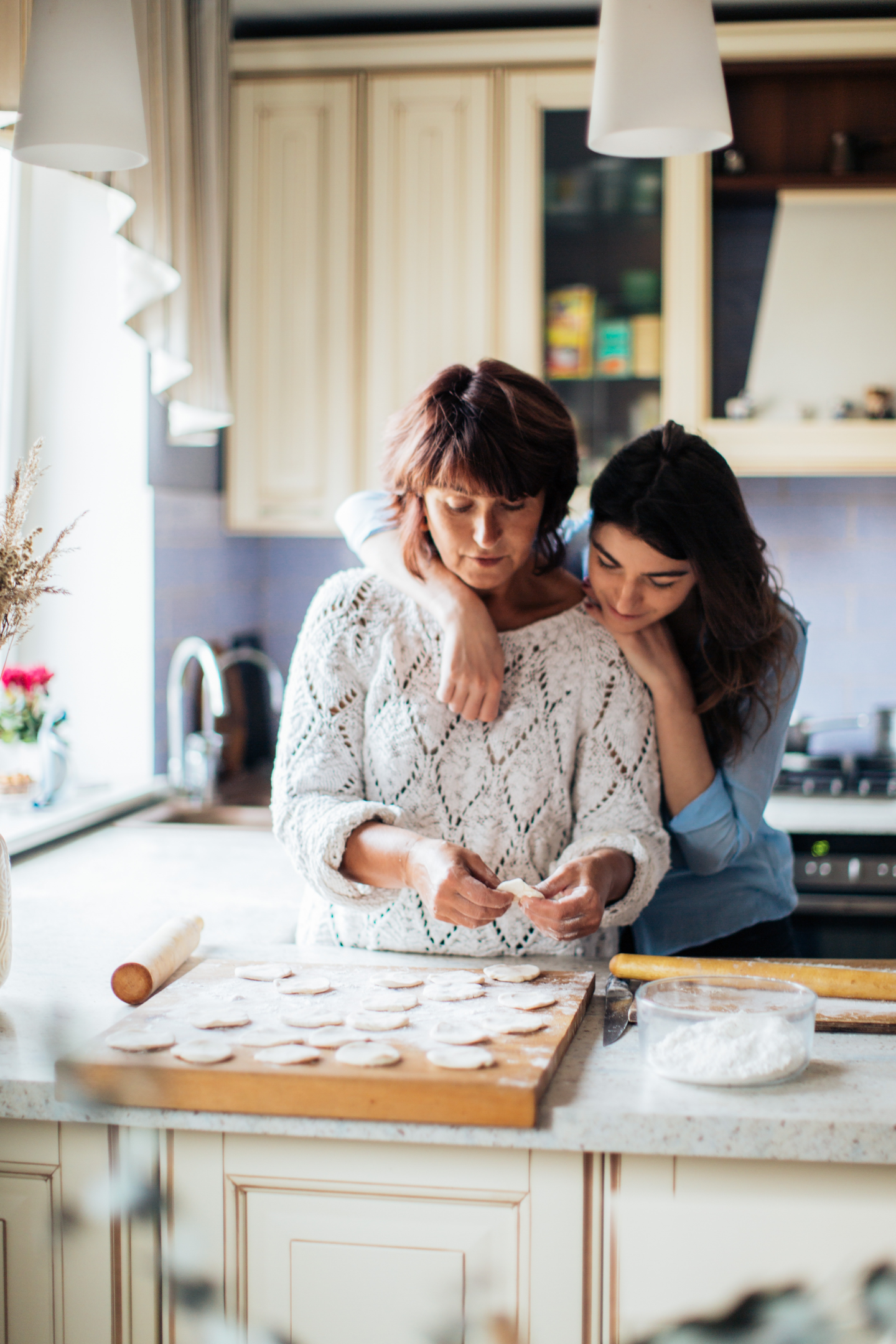 While genetics is the most important predictor of height, nutrition can have an impact on your child's adult height.
5.3.1. Developmental Delay Causes
Developmental delays are not the result of a single factor. Before, during, and after a child is born are all possible times for factors to play a role. These might consist of:
Disorders that are inherited or genetic, such as Down syndrome
Metabolic illnesses such as phenylketonuria (PKU) and Chronic Illness
Brain injury, such as that caused by the shaken baby syndrome
Post-traumatic stress disorder is one example of severe psychological trauma.
Exposure to some harmful compounds such as lead poisoning or alcohol exposure during pregnancy
Several severe infections
Lack of access to food or the environment
It might not always be able to identify the root of the developmental delay.
If you want to know more or if you are experiencing puberty issues, consult your doctor. Girls are advised to see a gynecologist from the beginning of puberty, and for children who are experiencing delayed, puberty parents should see the child's doctor for them. Be it a boy or a girl, both needs special care and affection at this point time in their life.