As an affiliate-driven website, Icy Tales earns from qualifying purchases.
You may be looking for remedies to remove stains from your naturally. Baking soda teeth whitening is a method that can be performed in your home. You may wonder how safe these household products are for your teeth. Baking soda helps to remove plaque without damaging the tooth enamel.
If you are looking to save money and whiten teeth, use baking soda or sodium bicarbonate a couple of times a week. Baking soda makes your teeth whitened without harming your teeth's enamel. There are many teeth-whitening products in our home that gives us a better result.
Oral care is important that is why the dentist recommends brushing your teeth twice a day. We must use fluoride toothpaste to brush our teeth which helps to maintain our oral health.
Other methods for professional whitening are available in our society but the huge price is preferred. In this article, we define how teeth-whitening baking soda will affect our teeth.
1. A Home Remedy for Teeth Whitening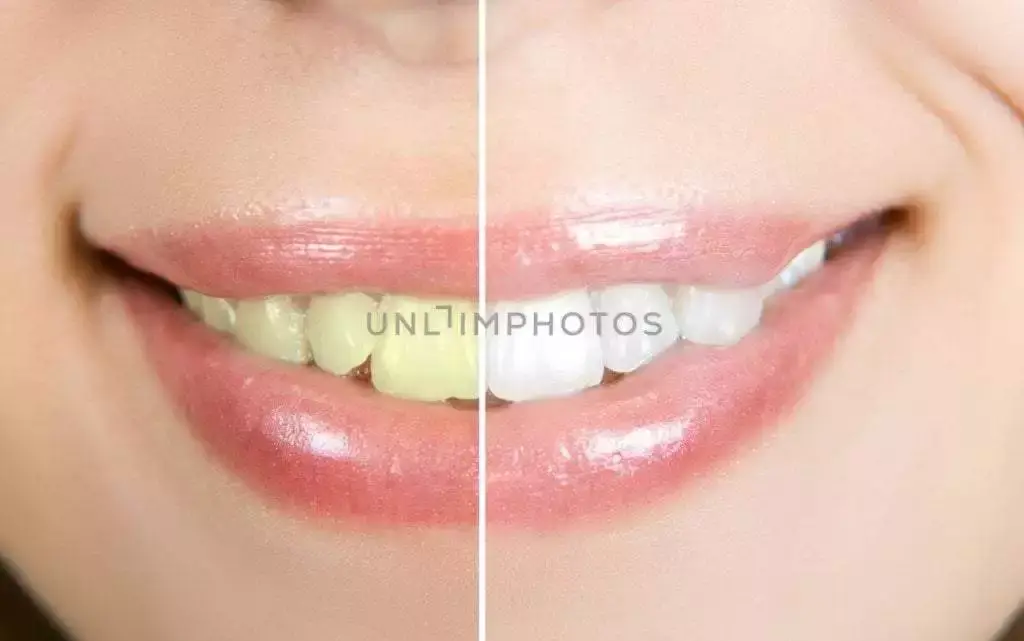 A perfect good smile will be everyone's dream. Regular intake of red wine, coffee or hot tea, or other sweet products will make your tooth decay and produce surface stains in your teeth. Many people find confidence in their bright smiles on others. So they go in search of teeth whitening products that help them.
To help to whiten teeth, you can use the fine powder of bicarbonate of soda or baking soda that is regularly available in your kitchen. American dental association studies suggest baking soda is an effective remedy against sensitive teeth. Baking soda teeth whitening can be used for this.
As we have already said baking soda is the best to remove stains and whitening ingredients for oral care. To get better results it must be treated with other products. You must know that these home remedies will not treat cavities.
2. Does Baking Soda Whiten teeth As Toothpaste?
Whitening teeth with baking soda is not as same as using regular toothpaste. It cannot be used as an oral hygiene routine. Baking soda is good for teeth whitening as it is mildly abrasive, which helps to remove plaque from the surface of the teeth.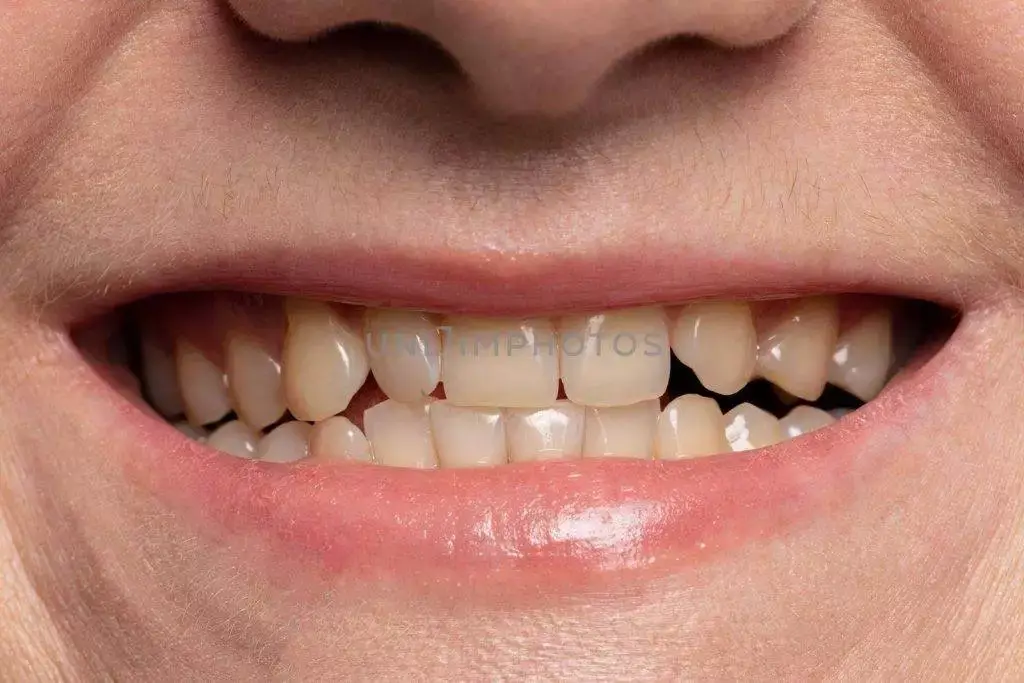 Baking soda is an alkaline and salty ingredient that helps to remove acidic conditions in our teeth, as a result of drinking or intake of acidic foods. These mildly abrasive properties of baking soda will whiten your teeth.
Some toothpaste may contain baking soda as it has antibacterial properties that help to prevent tooth decay. Hence it removes harmful bacteria from our mouth and makes teeth healthy. Because of its properties, it can be used as baking soda teeth-whitening hack.
3. What Are the Benefits of Using Baking Soda for Teeth Whitening?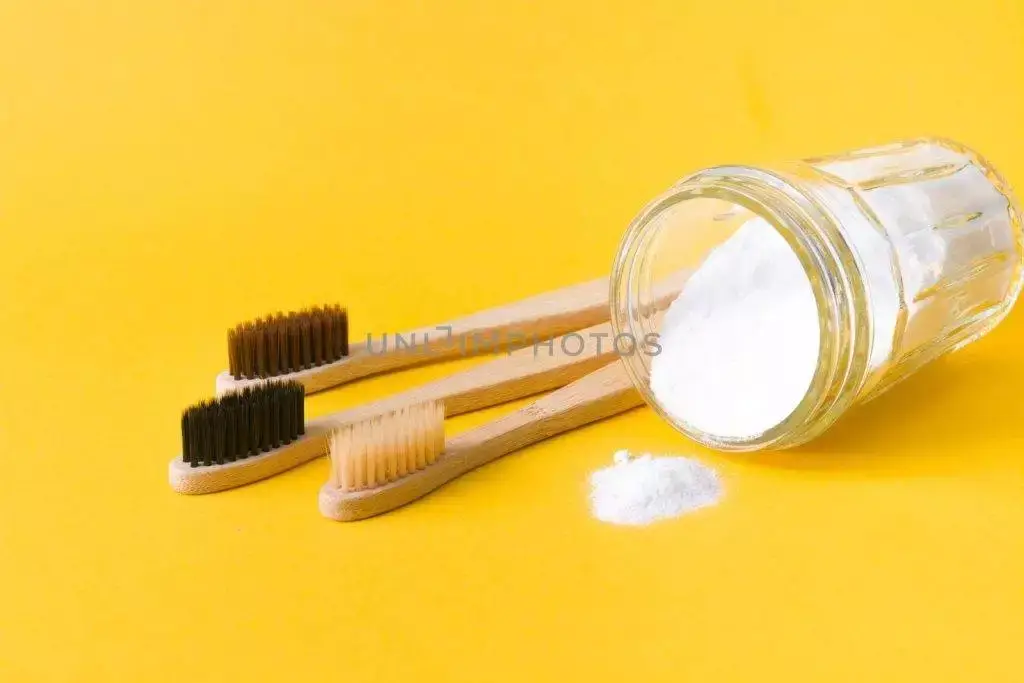 As we all know all processes will have their merits and demerits. In this case, also, it has both good and bad sides. Now we can see the benefits of baking soda to whiten teeth. Dentist recommends these as more use of baking soda may reduce tasting property.
3.1 Merits of Using Baking Soda as Toothpaste
Reduce Plaque: The first benefit of using baking soda in your teeth is reducing plaque. Dental biofilm are the colonies of bacteria attached to the teeth' surface and create problems like cavities and gingivitis. Brush your teeth with baking soda will help to remove bacteria and gums.
Reduce Bacteria: Harmful bacteria need acidic conditions to survive in your mouth. Studies show that when you rinse your mouth with baking soda and water. The pH balance in your mouth increases and makes it less acidic. Hence it makes it difficult for cavity-causing bacteria to multiply in your mouth.
Whitens Teeth: Baking soda has natural whitening properties which help to remove stains from teeth and give a good smile. It has the abrasive property to remove stains from outside the teeth.
Fluoride Free: Too much fluoride can be toxic, so it must be checked to use toothpaste that contains less fluoride toxicity, especially in children under 6 years. Baking soda is less fluoride content which helps in this process.
Less Expensive: It is less expensive as it is the main ingredient seen in the kitchen. If it is bought from the store, less expensive product for our teeth whitening.
3.2 Demerits of Using Baking Soda Teeth Whitening
Lack of fluoride: We use toothpaste that has fluoride and that prevents tooth decay. Toothpaste recommended by ADA says that lack of fluoride in our teeth may result in cavities and gums in the teeth. Using baking soda in place of toothpaste to brush your teeth may result in a lack of fluoride and will not have cavity protection.
Reduce taste and texture: Regular use of sodium bicarbonate or baking soda as your toothpaste may result in an unappealing taste and texture. The taste of baking soda will remain sandy in your mouth. To avoid this use toothpaste with baking soda ingredients for your oral care.
4. Ways to Use Baking Soda for Teeth Whitening
There are many ways to whiten teeth with baking soda. Some ingredients when mixed in fixed proportions will give you the result. let us check some baking soda teeth-whitening hacks.
4.1 Baking Soda and Water
Baking soda along with plain water will help to remove plaque from our mouth and helps to whiten teeth. Make a baking soda paste with 1 teaspoon of baking soda and 1-2 teaspoons of water. Take the paste in a soft-bristled toothbrush and gently brush your teeth with baking soda paste.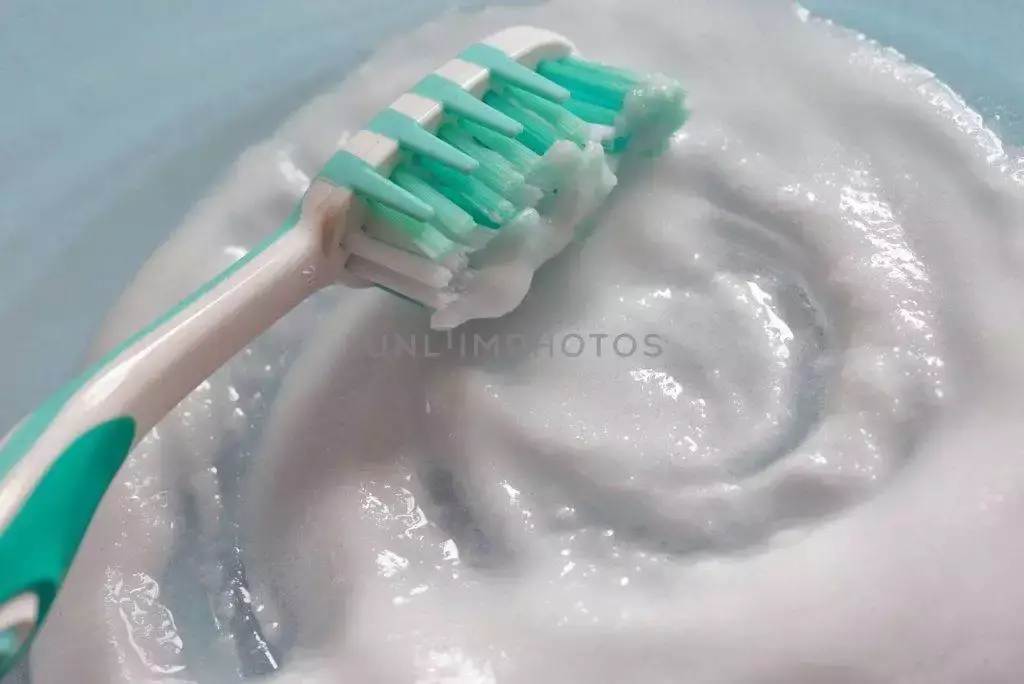 Let the mixture remain in the teeth for 1 minute and rinse your mouth with water. For better results apply daily for at least a week. It gives the best result as a baking soda teeth whitening hack.
4.2 Hydrogen Peroxide and Baking Soda
Hydrogen peroxide is another agent that is widely used in toothpaste and mouthwashes. It not only whitens your teeth but also helps to remove plaque and improves oral health. Mix hydrogen peroxide and baking soda in a certain proportion to get a paste texture.
The combination of hydrogen peroxide and baking soda paste will help to break the plaque and remove stains from teeth. Brush your teeth in circular motions and a thorough rinse with water after brushing.
This will give instant results and can be used twice a week for a month. Hydrogen peroxide is a whitening ingredient that works better as baking soda teeth whitening hack.
4.3 Toothpaste and Baking Soda
Dentists recommend fluoride toothpaste to protect teeth from cavities and remove stains and gums. The abrasive property of fluoride helps in this process. Mix the toothpaste with baking soda and gently brush your teeth with it.
Leave the paste for 2 -3 minutes and rinse with water. This helps to whiten your teeth and helps in your oral care. You can use it twice a day or twice a week for a month for better results.
4.4 Baking Soda and Lemon Juice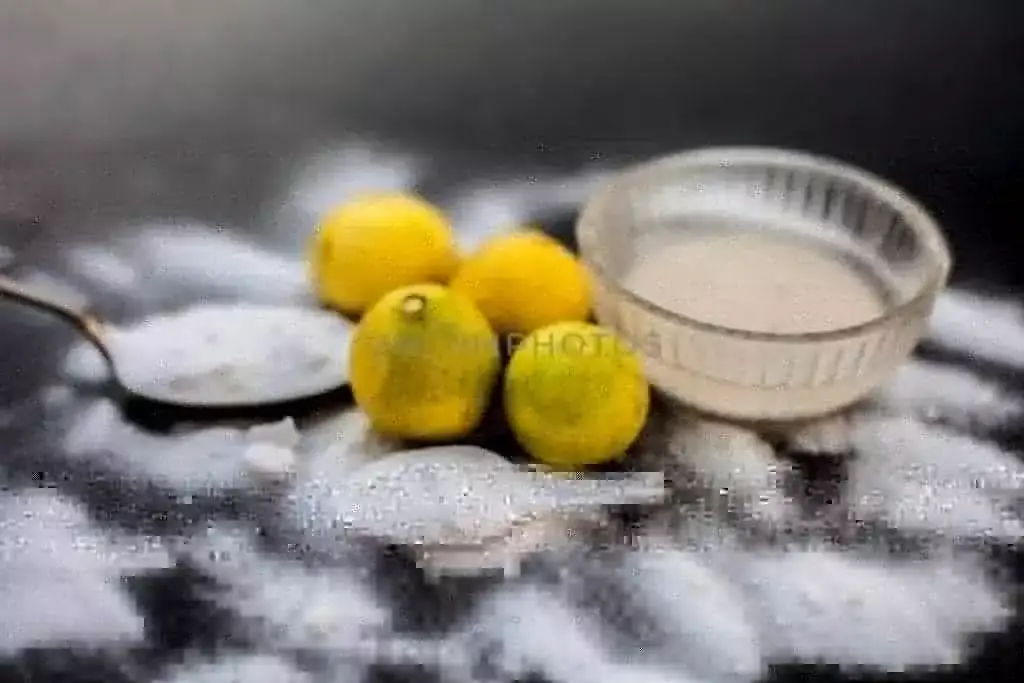 Same as hydrogen peroxide, lemon juice when added with baking soda will act as a teeth whitener. Hence it is acidic they affect better in your teeth without decaying the teeth' enamel. It is one of the baking soda teeth-whitening hacks that you can be tried naturally.
Take a small bowl and mix baking soda with lemon juice, and apply it on your teeth. Brush teeth gently and rinse with warm water. You can apply it twice a week for a month.
This is all about baking soda teeth-whitening hacks.
5. Other Ways for Teeth Whitening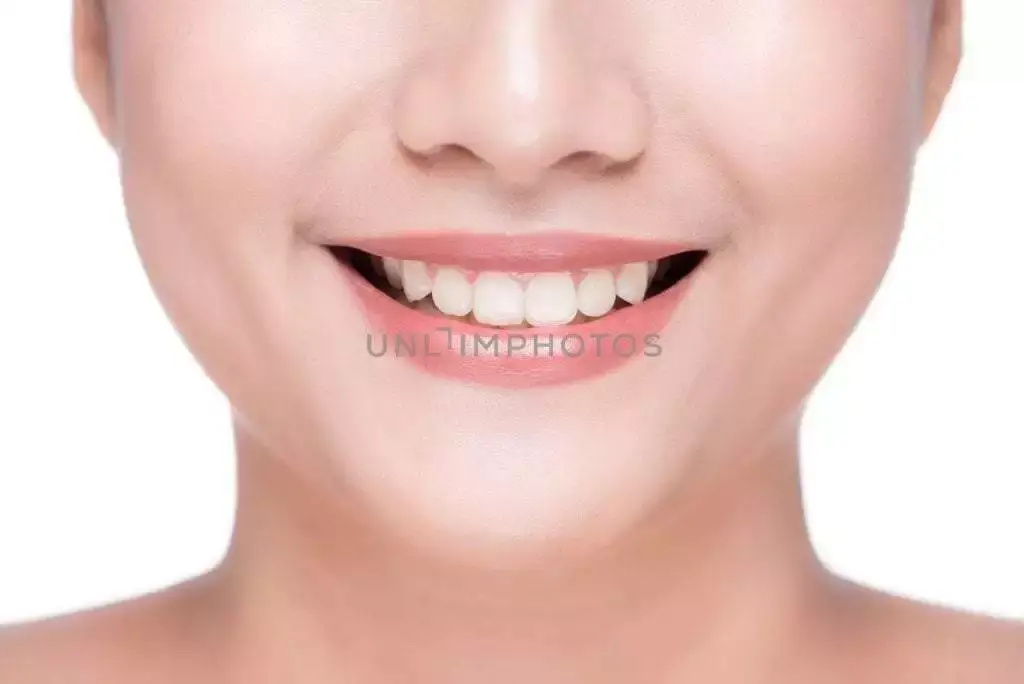 Some may also consider baking soda safe for our teeth and mouth. There are many other products that help to whiten your teeth naturally at home. By using these home remedies there will be no harm to tooth enamel.
Products containing hydrogen peroxide will help to whiten your teeth and removes yellow stains from the surface of the teeth. Strong peroxide products are used by dentist offices to protect your tongue from gums.
There is certain evidence such as lemon peel, coconut oil, and charcoal that help to whiten your teeth naturally. Brushing teeth with too much force will help in teeth whitening and teeth leveling.
Flossing daily and regular brushing will keep your teeth white preventing bacteria from multiplying in your teeth. Eat fruits and vegetables and avoid caffeine products that makes discoloration in teeth.
Final Note
A good smile will be everyone's dream, some may feel ashamed to smile due to the stains present in their teeth. Brushing twice a day is good for our teeth as it should be done perfectly. Some people brush their teeth carelessly and will get cavities and plaque later.
Baking soda is inexpensive and a really available teeth whitener. As it is a mild abrasive it can lighten the stains and remove plaque from the surface of the teeth. Because of the lack of fluoride, it will not be effective to treat cavities as fluoride toothpaste works.
If some people find it unappealing salty taste and texture of your teeth can be avoided by using fluoride-containing toothpaste to maintain pH balance and taste in your mouth. Baking soda teeth whitening hacks can be tried at your home. So it is each one's choice to use the appropriate teeth-whitening products.
If you like this article read more
FAQs
Q1. Is it safe to use baking soda for teeth whitening?
Yes, baking soda will help to remove surface stains on your teeth. You must use products that will not affect your tooth enamel. hence it will act as baking soda teeth whitening hack.
Q2. Can we mix baking soda with our toothpaste?
You can mix baking soda with your toothpaste as it will give the effect of fluoride in your toothpaste and baking soda helps to whiten teeth. Hence, the salty taste of baking soda can be reduced.
Q3. Do lemons whiten your teeth?
Lemon is another fruit that works to whiten teeth. As lemon has a high acidic level in its peel, it will be good teeth whitener and bleaching agent. It can also be tried with baking soda.
Q4. What is the best product to whiten teeth naturally?
Hydrogen peroxide will work fastly as a home remedy to whiten your teeth. When mixed with few amount of baking soda will give a super whitening effect.