What is a DIY body scrub?
Body scrubs are cosmetic treatments that improve the health of your skin. Body scrubs, often known as exfoliants, exfoliate dry skin flakes, make skin soft and glowing, and leave your skin with a smoother surface. Sugar or Epsom salt is usually combined with massage oils or other aromatics to make it.
Exfoliation is a fantastic technique to keep your skin looking young, healthy, and moisturized.
There are many different body scrubs to select from when it comes to exfoliating your skin. You may also prepare your body scrub at home with things you already have on hand.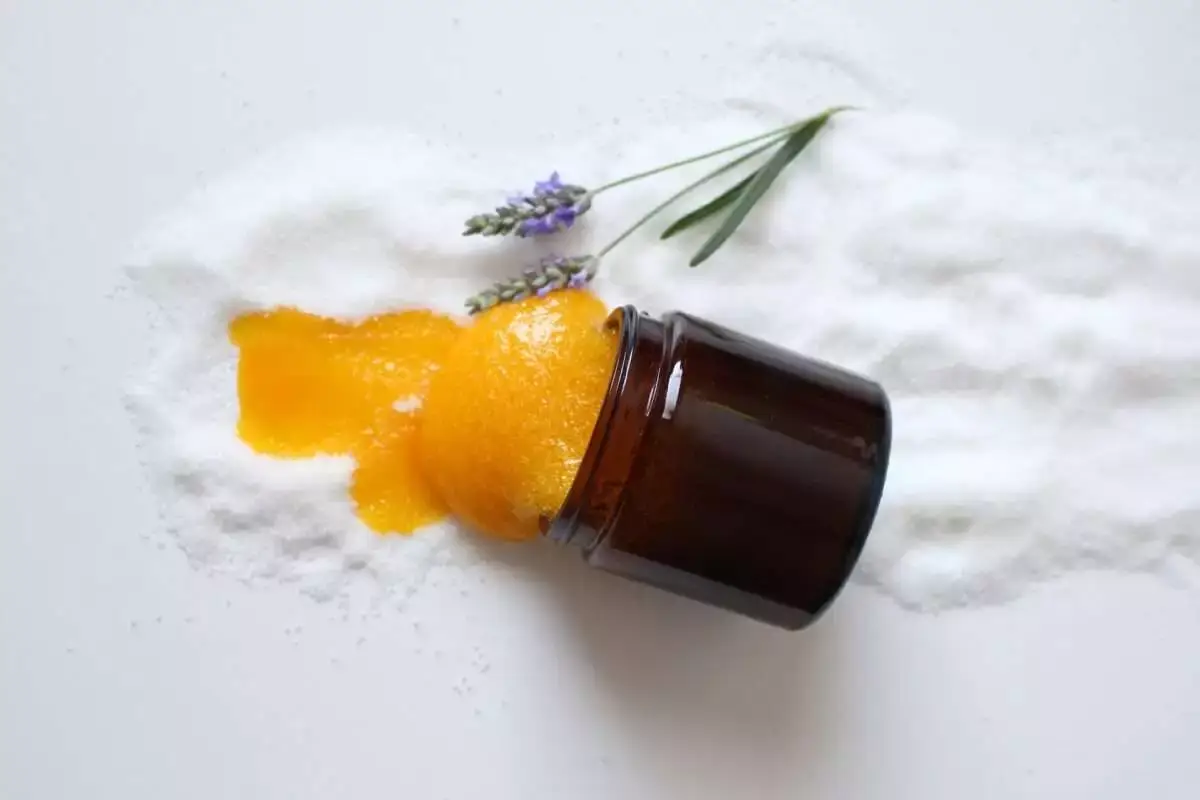 Simple body scrub recipes are a terrific way to transform your bathroom into a spa. An exfoliating body scrub prepared with natural ingredients like coconut oil, sugar, salt, or mint is the greatest method to keep your skin looking its best and give you a smooth, fresh texture.
It is easy to create, effective, and even used to gift loved ones.
Who benefits from exfoliation?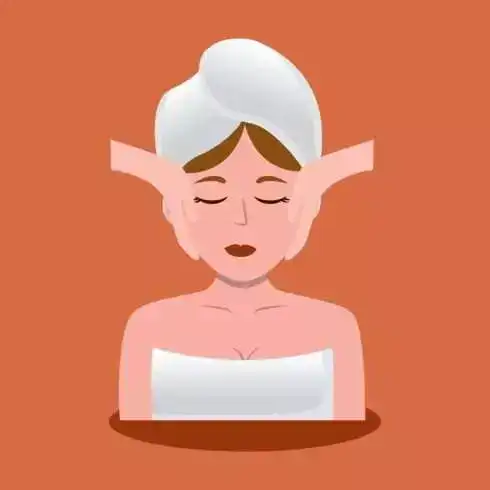 Scrubs are necessary for all skin types. The color of your skin is determined by the products you use regularly.
People with dry skin should exfoliate twice a week, while those with more sensitive skin should only exfoliate once a week. These body scrubs recipes should only be used on your body.
The skin is constantly renewing itself. With time this process slows, resulting in an accumulation of dead cells on the skin's surface. The dead skin rises to the surface, sheds naturally, and the baby's soft skin beneath is revealed.
When you add pollution and other environmental stress to the equation, you've got a formula for dry, itchy skin.
The goal of a body scrub, like any other exfoliator, is to remove dead skin cells and enhance the texture of our skin while stimulating the healthy growth of new ones.
Mechanical exfoliation not only smoothes and polishes the skin but also removes pollutants. These scrubs, when gently rubbed, repair skin tissue and give healthy skin.
Benefits from Body scrubs
Enhancing skin blood flow and cell exfoliation.
The dead skin cells on the top layer of skin are eliminated.
Rough skin and very dry skin are smoothed and softened.
Congestion is alleviated, and toxins are taken out.
Razor bumps are softened, and ingrown hairs are eliminated.
A Guide towards Ingredients in the body scrub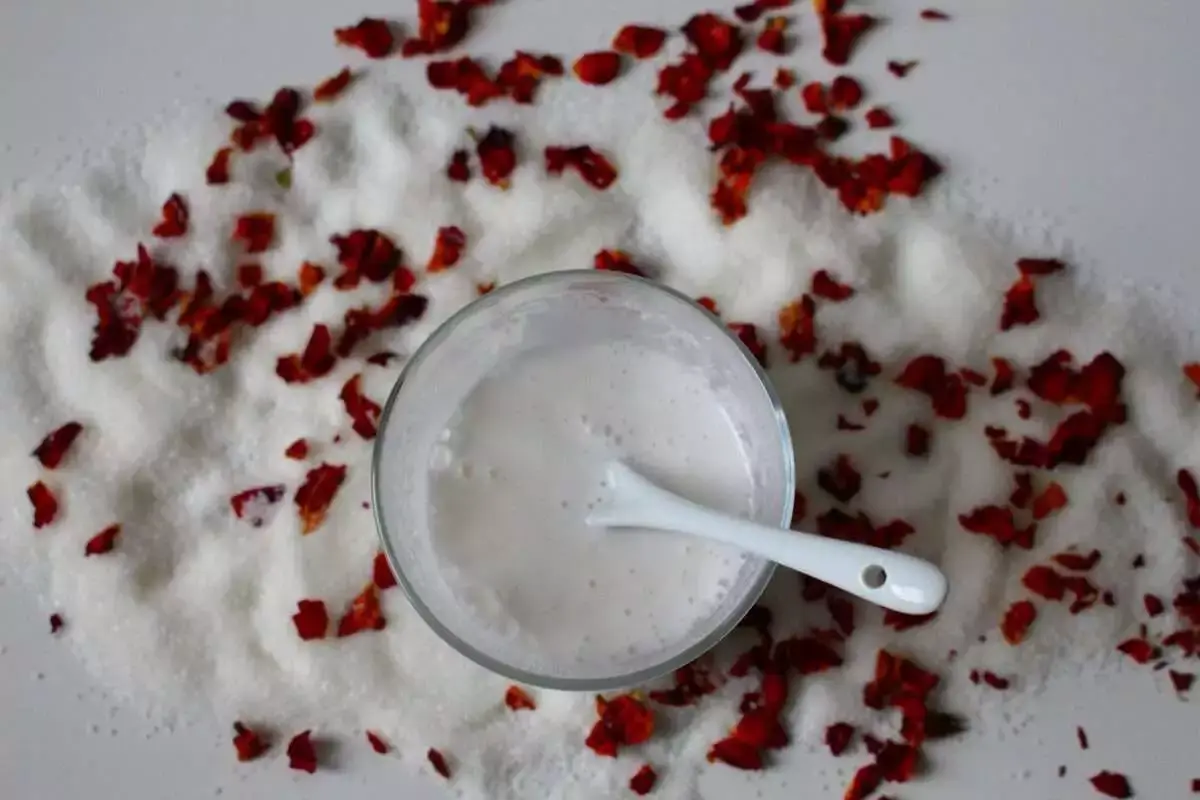 The components in homemade body scrubs are really important. When preparing a DIY scrub, start with a base component or the primary exfoliator, and then add in your favorite essential oils.
BASE –
You can scrub with either sugar or salt. There are several variables for how aggressively you want the exfoliating procedure below.
BROWN SUGAR – It's a gentle exfoliation that also promotes hydration.
COCONUT SUGAR – A harsher moisturizer with a bigger grain of sugar. You may need to use an additional carrier oil if you use this depending on your add-in.
KOSHAR SALT – It's a harsher exfoliator that pairs well with lemon.
PINK SALT – This is the cooking salt we have on hand. It's a finer salt, so it's a gentler exfoliator with the added advantage of the minerals it contains naturally.
OILS –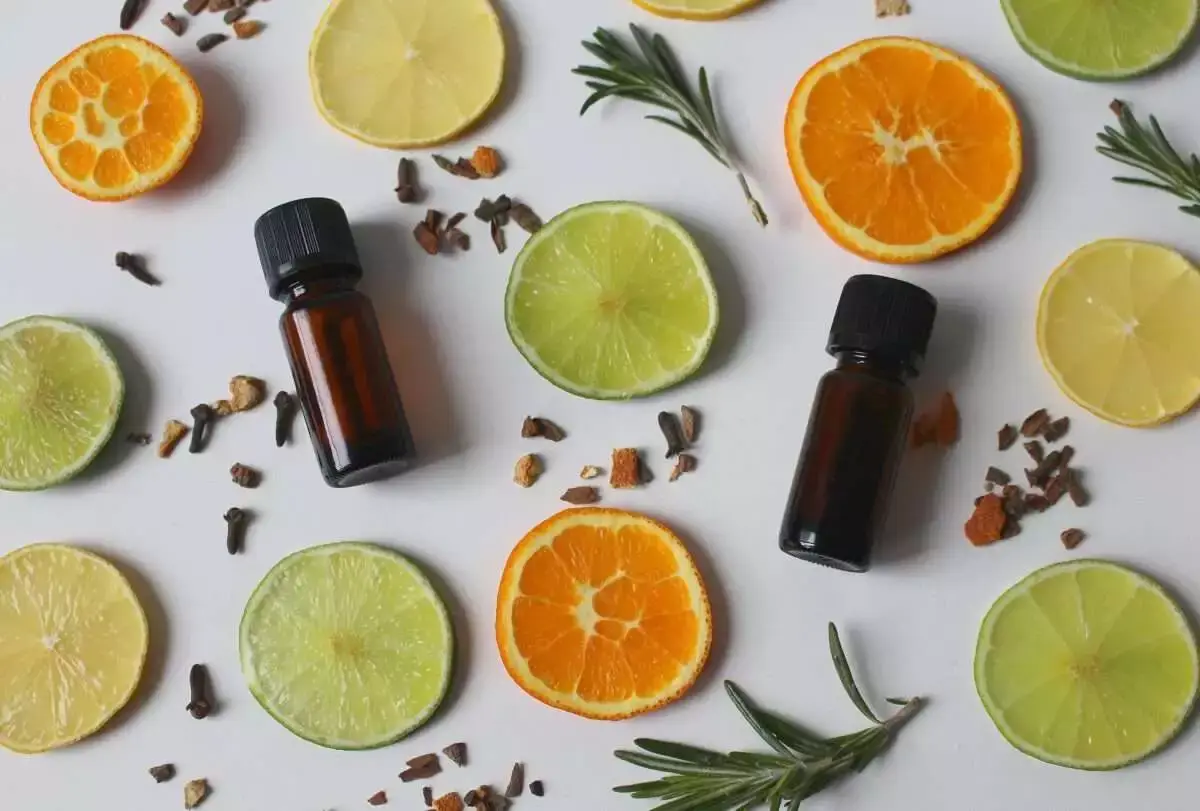 These oils, also known as carrier oils, aid in applying the body scrub and assist in hydrating the skin. You can use one or a mix of these.
ALMOND OIL – This has a lot of Vitamin E, may protect your skin from damaging UV rays, and can readily penetrate the skin to help clean up your pores.
JOJOBA OIL – It's similar to the oil that your skin produces naturally. It takes a while to absorb.
COCONUT OIL – It's a fantastic moisturizer with natural antibacterial qualities.
AVOCADO OIL – Vitamins A, D, and E are abundant in this fruit, which can reduce inflammation.
OLIVE OIL – It's a common occurrence in our kitchens! It is thicker and takes longer to penetrate the skin.
ADD-INS –
Some provide specific skin advantages, while others merely offer a nice aroma to brighten your day.
ESSENTIAL OILS – Lavender, lemongrass, tea tree, lemon, and peppermint are some of the most popular essential oils.
LIME ZEST – gives a fresh fragrance.
LEMON JUICE – If you have really sensitive skin, use this as a natural astringent.
Which scrub is best for you?
DRY, SENSITIVE SKIN
Almond Milk & Honey Gently Exfoliating Cream Scrub is ideal for skin requiring more attention.
It exfoliates and is so soft for super sensitive skin and gives out a lovely scent that helps to smooth skin.
VERY DRY SKIN
Cold-pressed virgin coconut oil is added to the Coconut Exfoliating Cream Body Scrub. It smells like a tropical paradise and helps strip away dead skin cells, revealing softer-feeling skin.
DRY SKIN
Sugar Body Scrub with Shea Butter. It smoothes and refines skin, and with a sweet texture and refined, nutty scent, it's a luxurious tub soak.
How to use a body scrub?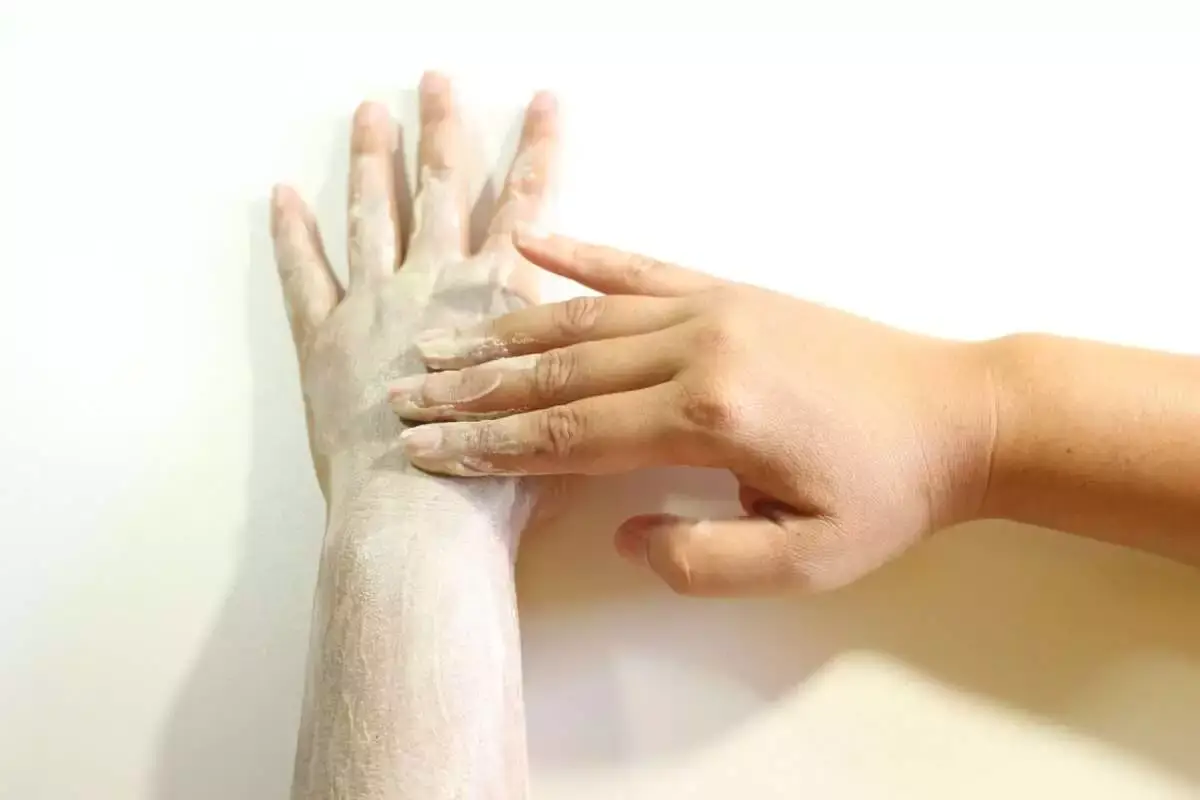 After cleansing, you can take a scrub in the bath and shower to help you maintain good skin health. Start wetting by thoroughly moistening your skin.
Apply sanitizer to the skin by hand. Use a scrub to apply it to your body in a circular motion and gently massage. Rinse off and apply a lotion afterward.
# PREP YOUR SKIN –
Use a body scrub that will be able to perform its magic on perfectly primed skin. First and foremost, you must soak either in the shower or in the hot water bath.
To get the most out of exfoliating properties, your skin should be wet, and a warm temperature will aid in opening your pores and softening the surface of your skin.
This is the ideal time to unwind your body and mind and imagine yourself indulging in a particular self-care routine using your favorite essential oils.
# APPLY SCRUB –
Apply a large quantity of your favorite scrub on moist skin. Rub the body scrub throughout your chest, tum, and back, massaging in circular strokes.
# RINSE –
Return to the bath or shower to soak in the warm water and rinse off the body scrub. Rep the massage strokes all over your body, sweeping away any exfoliating particles.
How to make DIY body scrub?
We dig further into the process of manufacturing Body Scrubbing and demonstrate how to make a homemade body scrub.
DIY exfoliating body scrubs are a simple yet effective recipe that produces incredibly moisturizing results while also saving you time.
DIY body scrub Recipes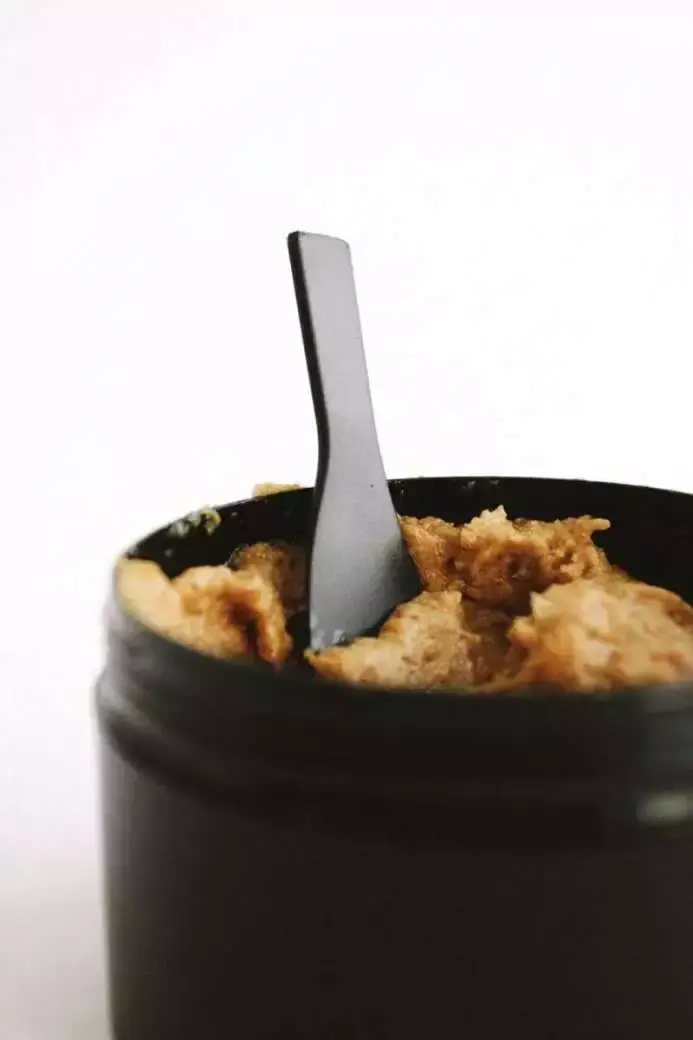 This is a pretty simple dish to make. DIY had never piqued my curiosity until last year. How does it feel to blend components for skincare treatments that you have never used? All okay, that's fine.
It wasn't until I discovered a plethora of DIY body scrub ideas on the internet that I realized how amazing a homemade exfoliant might be. They're usually simple to create. It's simple to toss everything into the jar.
What you need for creating a body scrub
The following products are required to prepare a DIY body scrub and should be kept on hand:
A carrier or base oil such as coconut oil, jojoba oil, grapeseed oil, almond oil, or olive oil sealed container to store the scrub a few drops of your favorite essential oils if desired spoons for mixing bowl measuring spoons or cups a carrier or base oil, such as coconut oil, jojoba oil, grapeseed oil, almond oil, or olive oil
Once you have those items, combine the oils with your preferred granules, such as salt or sugar. It's crucial to get the consistency perfect when making homemade body scrubs.
You don't want the result to be too fluid since it will be difficult to scoop into your hands, but it shouldn't be too crumbly.
I've compiled a list of some of the most popular DIY best body scrub recipes that are both good for your skin and simple to create, giving you a healthy shine-
COFFEE SCRUB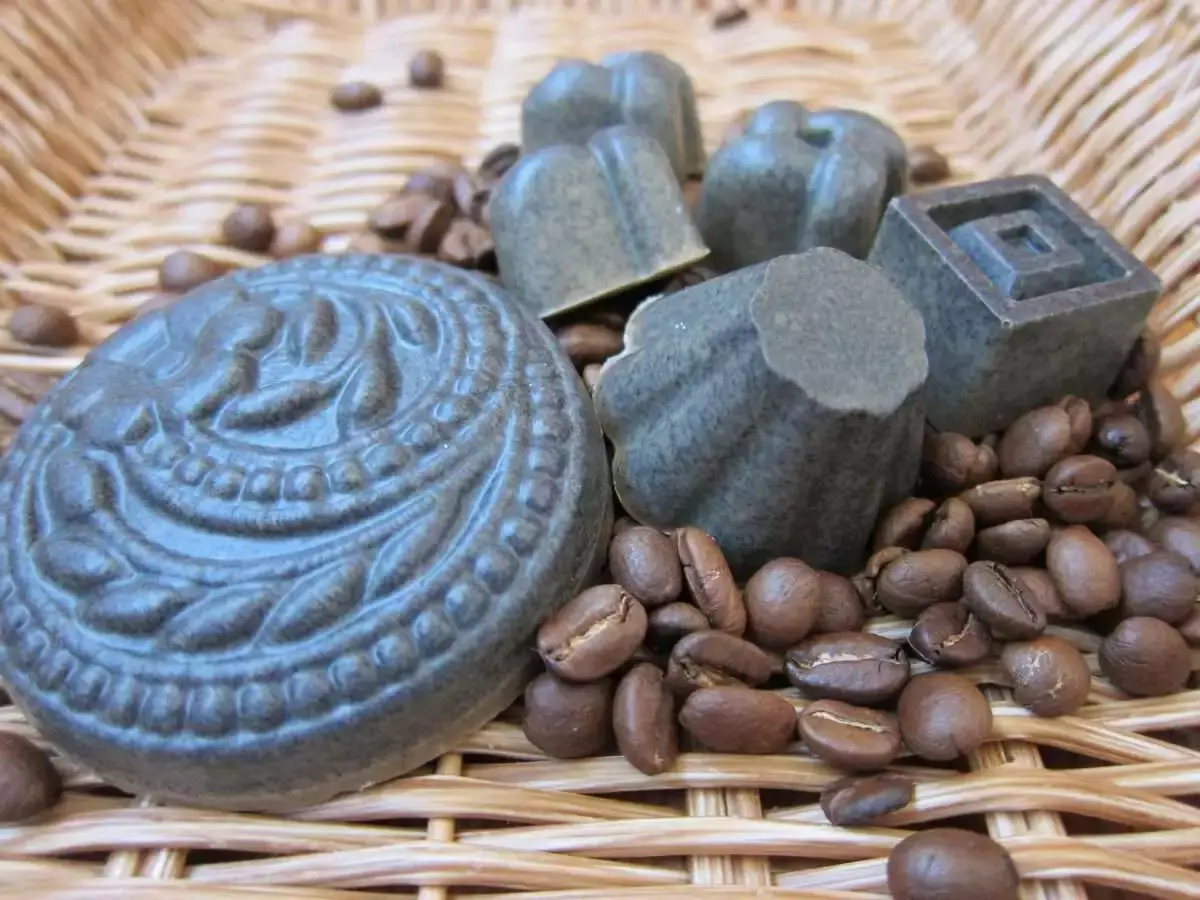 There's a reason you see DIY coffee scrubs everywhere on social media.
Ground coffee, when gently scraped on the body, helps to reduce the appearance of dark spots, sun damage, and cellulite in two ways.
This is just a friendly reminder that coffee scrubs are not recommended for use on the face, as it is one of the very sensitive skin areas.
Massage the grinds along your skin to encourage lymphatic drainage. The caffeine can temporarily tighten and plump your skin and help you get rid of razor bumps, popularly known as strawberry legs and cellulite.
How to make –
A quarter cup of coffee grinds
1 tablespoon extra virgin olive oil
brown sugar (two teaspoons)
In a small mixing bowl, combine all homemade scrub ingredients and stir until you get a paste of medium consistency. If your mixture appears too runny, add additional brown sugar as required.
And, before you start mixing anything, keep in mind that coffee grounds might clog your drain, so you'll want to do this outside of your shower to be cautious.
SEA SALT SCRUB
Salt contains antimicrobial qualities that can aid with a variety of skin problems. Because salt is a natural preservative, the sea salt scrub will last long.
Use ground sea salt instead because coarse sea salt might be too abrasive on your skin. For delicate skin, sea salt scrubs may be too harsh. Also, if you have a wound on your skin, be cautious since the salt might hurt.
You may wish to add your favorite essential oils to your DIY salt scrub because salt has no scent.
How to make –
a half cup of salt
1/2 cup essential oil of your choice (optional)
Sea salt is the main exfoliator in this scrub. It's not as mild as sugar, but it's fantastic for sloughing off dead skin cells if you have "tough" skin.
Combine it in a dish with moisturizing coconut oil, essential oil, and dried lime zest.
HONEY SUGAR SCRUB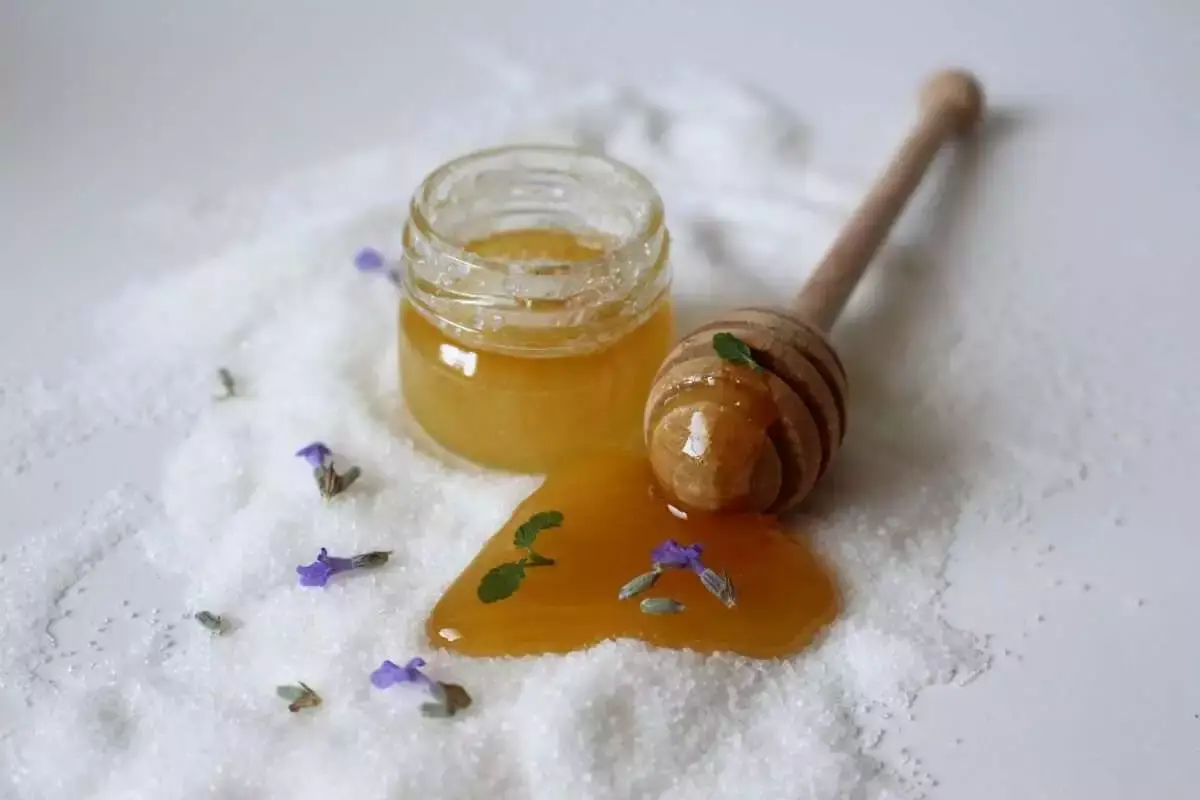 Researchers say that Honey has antimicrobial effects. Honey also contains antioxidant and anti-inflammatory properties, which may aid with a number of skin issues.
Honey may help eliminate bacteria on the skin and restore skin tissue and protect against UV damage.
Honey, granules, and oil may be mixed to form a skin-nourishing body scrub. To avoid stickiness, cleanse your skin well after kneading the scrub into your skin.
How to make it –
a half cup of brown sugar
2 tbsp. honey
1/4 cup melted coconut oil
How to Use Homemade Products Honey body scrub is simple to make. Combine all ingredients in a mixing bowl, including brown sugar, coconut oil, and honey.
Mix everything completely, and if it's too crumbly, add additional coconut oil.
Spoon your scrub into a container after you've reached the correct consistency. This will soften your skin and aid in the regeneration of skin cells.
GREEN TEA SUGAR SCRUB
Green tea is high in antioxidants and anti-inflammatory compounds and has antibacterial properties that can help your skin in various ways.
The research found that green tea-based cosmetics may help minimize sun damage to the skin. Green tea and other healthy components may be used in a DIY body scrub.
How to make it –
2 green tea teabags
1/2 cup of boiling water
1 pound of brown sugar
1/4 cup melted coconut oil
Pour hot water over tea bags and set them aside to cool. While the tea cools, combine brown sugar in a bowl. After that, add the coconut oil and thoroughly combine it with the sugar.
The tea must be chilled to prevent the sugar from dissolving. Add more coconut oil if the mixture is too crumbly. Add extra brown sugar if it's too wet.
Spoon your scrub into a container after it's achieved the proper consistency.
BROWN SUGAR SCRUB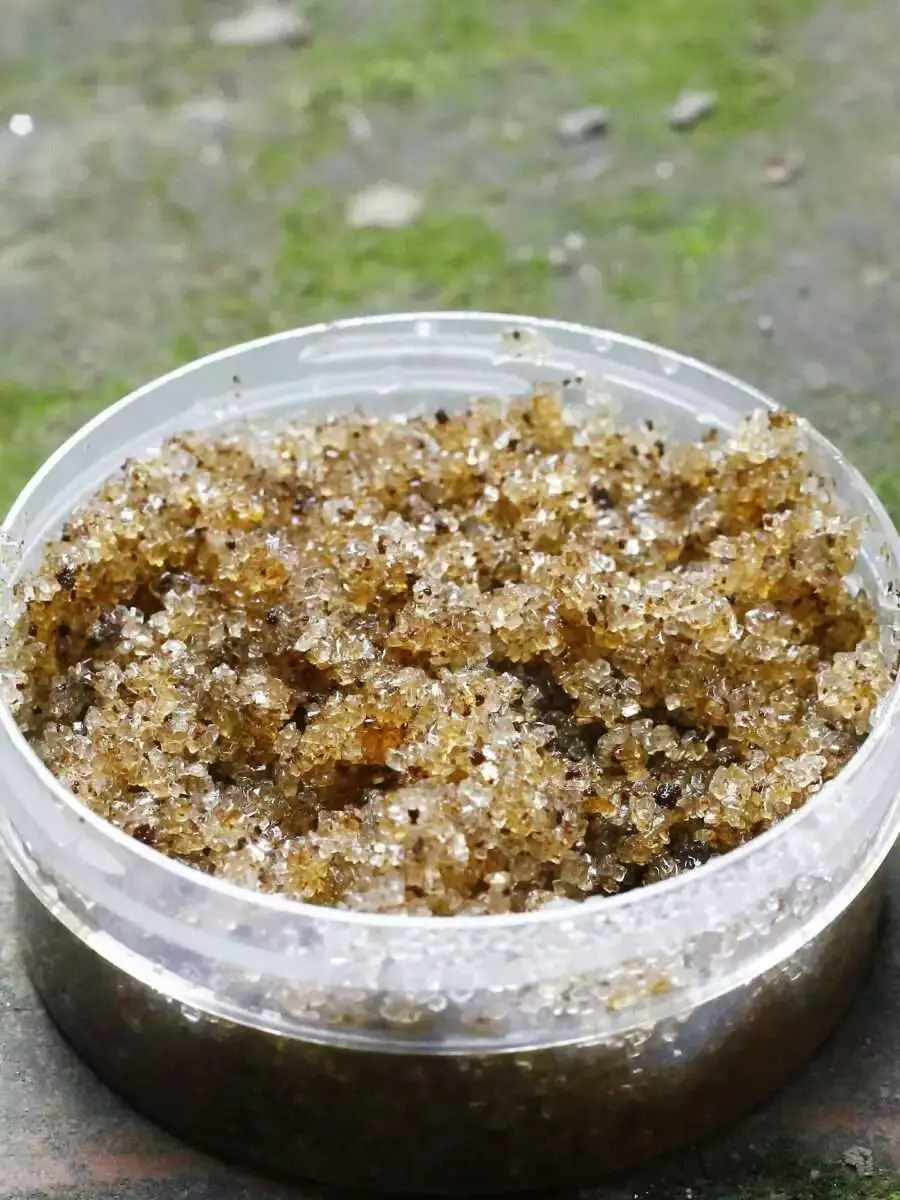 Brown sugar is a cheap and easy-to-find item that effectively exfoliates your skin.
Sea salt or Epsom salt is harsher on the skin than brown sugar. Consequently, it's a great ingredient for those with sensitive skin. Rinse thoroughly after exfoliating because the sugar grains may make your skin feel sticky.
How to make it –
a half cup of brown sugar
1/2 cup essential oil of your choice (coconut, jojoba, olive, almond, or grapeseed)
In a mixing basin, combine brown sugar and oil.
Mix well, and if necessary, add additional sugar or oil to get the desired consistency. You may also add a drop or two of your favorite essential oils to the mixture and whisk it in.
Spoon the scrub into your favorite jar container when you're happy with the consistency and aroma.
CONCLUSION
Exfoliation is the removal of dead skin cells from the top layers of the skin. It can help remove dry or dull skin, improve blood circulation, and brighten and improve the look of your skin.
Exfoliation can be done in various ways; your skin type should dictate the method you use and how often you exfoliate. Exfoliation isn't commonly indicated for some skin problems, such as rosacea.
DIY body scrubs are quick and simple to prepare, and they're less expensive than store-bought scrubs.
Cleanse, soften, and nourish your skin with these natural DIY exfoliants. When exfoliating your skin, always be careful, and exercise particular caution if your skin is sensitive or very dry.
Also check out, Is Baby Oil Good for your Hair