Wondering what to gift your child for Christmas?
Or, does your kid already loves books?
Whichever it might be, whether it is for the start of a new tradition or a cozy, snuggled reading session with a cup of hot cocoa, here is the list of some of the best Christmas books for kids.
Best Christmas books for kids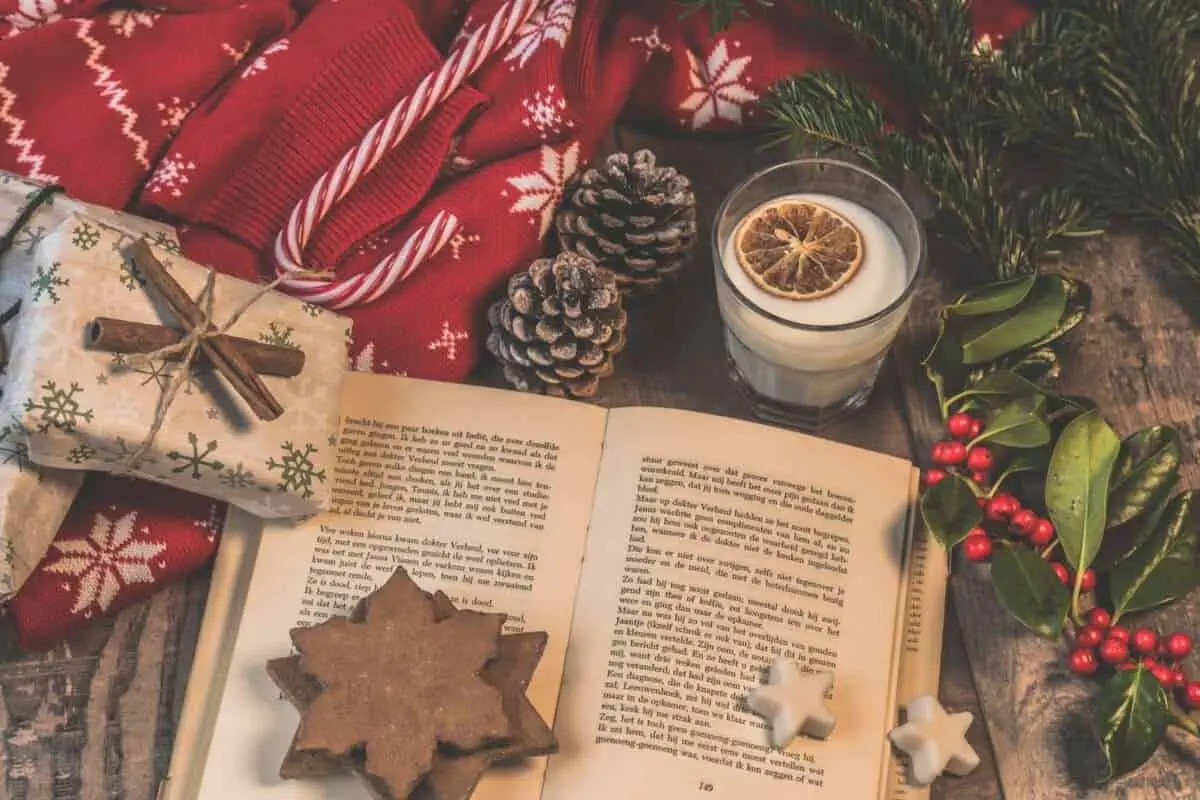 1. A Boy Called Christmas
"To see something, you have to believe in it. Really believe it. That's the first elf rule. You can't see something you don't believe in. Now try your hardest and see if you can see what you have been looking for."
This enchanting story is about a young boy called Nikolas who refuses to stop believing in magic and happiness.
Living in the second smallest cottage in Finland, with his father and his only toy, a turnip doll, this heartwarming story tells us the tale of Father Christmas, discovering his magical destiny.
Author Matt Haig has woven a tale of holiday spirit, adventure, snow, elves, and magic into his beautiful story of imagination – "A Boy Called Christmas."
2. A Christmas Carol
"There is nothing in the world so irresistibly contagious as laughter and good humor."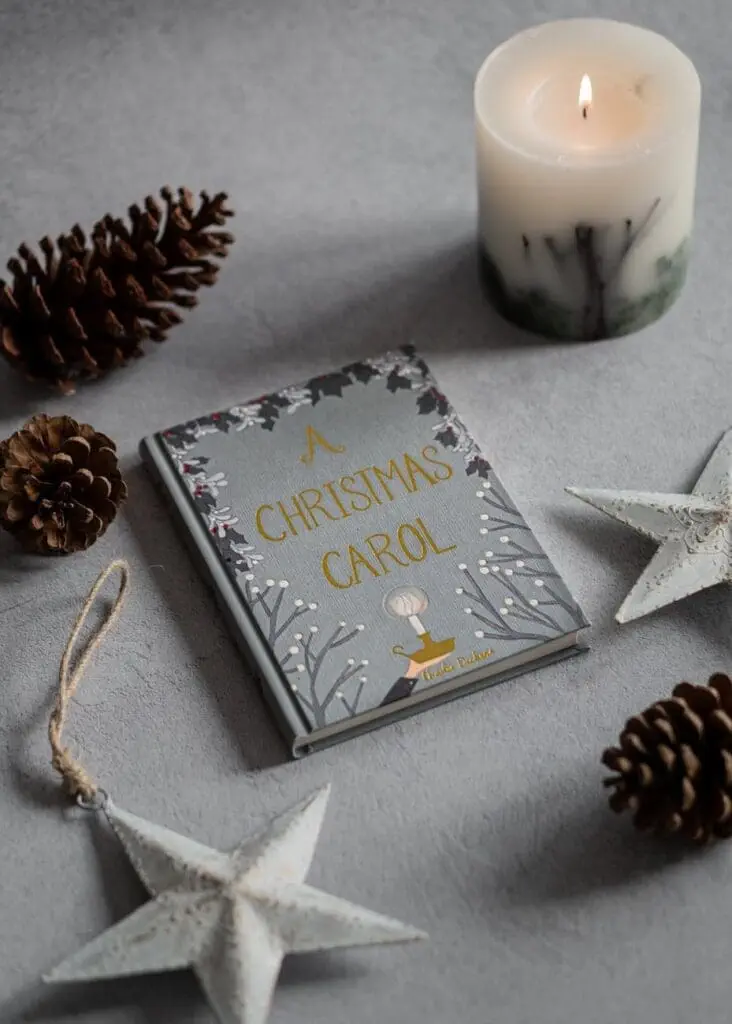 Is there anyone who hasn't heard of this timeless classic?
This is the tale of a mean-spirited miser, Ebenezer Scrooge, who is visited by three ghosts – the Ghost of Christmas Past (a strange childlike phantom), The Ghost of Christmas Present (a majestic giant), and the Ghost of Christmas Yet to Come – who teach him the true meaning of Christmas.
Introduce this moral classic by Charles Dickens to your kids too!
3. A Christmas Carol (A Babylit Colours Primer)
Learning colors becomes fun as the beloved story "A Christmas Carol" characters come alive. Watch your toddler smile and play with the ghosts of Christmas past, present, and future, and of course, Scrooge, Tiny Tim, and Bob Cratchit.
Introduce your toddler to the enduring classic by Charles Dickens through this quirky picture book with beautiful illustrations.
With fun and straightforward texts by Jennifer Adams and Alison Oliver and detailed illustrations by Sugars Alison Oliver, add the fun version of a classical story to your little child's nursery.
4. If You Ever Want to Bring a Pirate to Meet Santa, Don't!
If your dad says you're going to meet a bearded guy with a red suit and a bag full of treasures…he is not talking about meeting a pirate!
This book is from the "Magnolia Says Don't" series written by Elise Parsley.
It is a fun, loud, and cautionary tale of what not to do when visiting Santa Claus!
It shows the chaotic situation resulting from Magnolia's bad choice – the decision to bring a pirate to visit Santa!
She thought she would reform him for the better even though he's on Santa's naughty list.
But when he makes Santa Claus walk the plank and all the elves run away, she must reconsider the decision… and warn you!
5. Letters From Father Christmas
"Here we are again! Bless me, I believe I said that before—but after all, you don't want Christmas to be different each year, do you?"
"Letters From Father Christmas," also known as "The Father Christmas Letters," is a collection of letters by J. R. R. Tolkien. He originally wrote these letters for his children, posing as Santa Claus or his elfish secretary.
The story encompasses Polar bears, massive fireworks creating the northern lights, elves, and many more.
It has often been suggested that perhaps some elements of this posthumously published collection had inspired parts of Tolkien's "Lord of The Rings."
6. The Christmas Miracle of Jonathan Toomey
Thomas whispered, "Mr. Toomey, excuse me, but you're carving my sheep wrong."… "It's a beautiful sheep, nice and curly, but my sheep looked happy."
The Christmas Miracle of Jonathan Toomey" by Susan Wojciechowski is the story of an unhappy and lonely widower who had suffered a huge loss that he could not get over.
No one knew the cause of his misery and called him Mr. Gloomy. Then one day, his life changes as he meets a widow and her little son new to the village.
This is a story of hope, love, warmth, and above all, faith. Gift the story to your child and watch it become one of his favorite Christmas books.
7. The Polar Express
"Seeing is believing, but sometimes the most real things in the world are the things we can't see."
Written and illustrated by Chris Van Allsburg, "The Polar Express" did not take long to become one of the most relaxing Christmas classics.
The book narrates the story of a young boy who wakes on a Christmas Eve night, surprised by the sound of a train.
The train takes him up to the North Pole, where he has an enchanting experience and learns to truly believe in the spirit of Christmas even though he could not see it.
Loved by kids and grown-ups alike, the story resonates with the true meaning of this holiday season.
8. The Best Christmas Pageant Ever
"I've got the baby here," Imogene barked at the Wise Men. "Don touch him! I named him Jesus."
"The Best Christmas Pageant Ever" is a moving Christmas novel for kids written by Barbara Robinson. It narrates the story of six misfits, bordering uncouth children who decide to volunteer to star in their school's Christmas Pageant.
While everyone expected the pageant to be a disaster, the realistic twist given by the children gave it a surprisingly moving ending.
9. A Charlie Brown Christmas
"I never thought it was such a bad little tree. It's not bad at all. Maybe it just needs a little love." – Linus Van Pelt.
A beloved Christmas holiday special, Peanuts by Charles M. Schulz, is about Charlie Brown, Linus, and a sad little Christmas tree that was rescued.
As everyone gets ready for Christmas, efforts to win prize money, gifts, and crafting the perfect letter for Santa Claus seem to be the main spirit of the holiday season.
Everyone seems to have forgotten the true meaning of Christmas and as Christmas rounds the corner, Charlie Brown feels depressed.
A young reader is bound to enjoy this lovable and touching story from the Peanuts series.
10. Mr. Willowby's Christmas Tree
Mr. Willowby's Christmas Tree by Robert Barry is a charming little story about a Christmas tree that was too big for Mr. Willowby's parlor.
He chopped off the top of the tree, and this is the story of how the part of the tree was whittled down and down among the forest animals to spread love among all.
Initially published in 1963, this story brings joy to kids of three years and above.
11. How the Grinch Stole Christmas!
"Then the Grinch thought of something he hadn't before! What if Christmas, he thought, doesn't come from a store. What if Christmas…perhaps…means a little bit more!"
"How the Grinch Stole Christmas!" by Dr. Seuss is the story of Grinch, a grouchy, lonely creature who was annoyed by the loud and cheerful noises during Christmas.
He tried to cancel Christmas by stealing gifts, decorations, and feasts from the homes in the village near his cave on Christmas Eve and expected it to result in unhappiness.
However, he soon realizes that perhaps Christmas means a little more than materialistic joys.
12. Pete the Cat saves Christmas
Written by Eric Litwin and illustrated by James Dean, "Pete the Cat saves Christmas" is the story of the coolest cat who comes to the rescue of Christmas when Santa falls ill.
Although he was worried that he might be too small for the job of delivering Santa's presents to the kids, he is successful in his endeavor and exclaims that giving one's all for the Christmas spirit is the "groovy" thing to do.
Kids aged 4-8 love this fun book with its sweet message!
13. The Nutcracker and the Mouse King
"These are just dreams created by her ardent fever."
The Prussian author E. T. A. Hoffmann's "The Nutcracker and the Mouse King" was originally published in Berlin in German and later translated to other languages.
It follows the story of a young girl, Marie Stahlbaum, whose favorite Christmas toy, the Nutcracker comes alive and defeats the evil Mouse King. Then he whisks her away to a magical doll kingdom.
This is a beautiful Christmas story of love, magic, and enchantments that will transfer your child into a wondrous world.
14. Christmas Parade
BOOM biddy BOOM biddy BOOM BOOM BOOM!
What's that noise filling the room?
With hilarious characters and dynamic art forms, the "Christmas Parade" by Sandra Boynton is a merry board book.
This rousing story of a dynamic parade of forty-six animal musicians marching by a lively beat.
Children will come across many animal musicians like chickens with bassoons, ducks with trombones, mice with piccolos, cow saxophonists, a tiny bird with a large tuba, a glockenspiel pig, and also a trumpet-playing Santa rhino!
Young kids will surely enjoy this entertaining and interactive book on Christmas's lively fun and joys.
15. The Life and Adventures of Santa Claus
"In all this world, there is nothing so beautiful as a happy child."
Written by L. Frank Baum, "The Life and Adventures of Santa Claus" is a graphic children's novel with beautiful illustrations by Mary Cowles Clark.
The plot is really simple – the title of the book gives it away!
The story follows the birth of baby Santa Claus and then his growing up as he comes across the sufferings of humankind.
His heart is brimming with kindness towards children, and he journeys aided by two deers to help him spread joy among children. Ultimately, at the age of 60, Santa Claus attains immortality of life as well as memory in our hearts.
This book brings the life of Santa Claus alive with laughter, kindness, joy, and even pixies, gnomes, reindeers, spirits, and fairies!
16. The Snowy Day
"One winter morning, Peter woke up and looked out the window. Snow had fallen during the night. It covered everything as far as he could see."
"The Snowy Day" is a children's picture book written by Ezra Jack Keats. It is about Peter, an African American boy who explores his neighborhood after the season's first snowfall. The pretty illustrations are also credited to Ezra Jack Keats!
He is too young to play snowball fight, and so he makes a snowman and snow angels and then slides down a snowy hill.
He takes a snowball home in his pocket, and although initially, he is sad to find that it is gone, he wakes up to see the neighborhood filled with more snow.
This is a very sweet story and is sure to be loved by all little kids.
17. Dream Snow
The "Dream Snow" is a lift the flap children's book by Eric Carle.
It follows the story of an old farmer who goes to sleep on Christmas Eve, wondering about a Christmas without snow.
That night he dreams of a snowstorm covering him and all his animal friends in a snowy blanket. He wakes up to find that it had truly snowed that night, and then he goes and puts some gifts under the tree for his animals.
This is a simple, well-told Christmas story with a very sweet plot!
18. The Crayons' Christmas
"In this season of giving, they decided to give back to the boy who had always given them love, respect, and even a home."
Drew Daywalt and Oliver Jeffers wrote "The Crayon's Christmas," an interactive book with a pop-up Christmas tree, letters that can be pulled out of their envelopes, games, punch-out ornaments, and posters.
This is the story of young Duncan's box of crayons. As Christmas arrives, some crayons like the Peach crayon and the Beige crayon receive letters from their parent crayons living far away.
They also hear from three other crayons who could not make it home for the holiday season.
In the end, all the crayons decide to give Duncan a surprise gift for the festival and colors in a big pop-up Christmas tree for him!
19. Bear Stays Up For Christmas
"The day before Christmas,

snuggled on his floor,

Bear sleeps soundly

with a great big snore…."
The "Bear Stays Up For Christmas" is the third picture book in the Bear and his friends series written by Karma Wilson.
It is wintertime, and the Bear is sleepy as all his friends prepare for Christmas; Bear struggles to keep awake.
So, Bear's friends help him to stay awake as they bake cakes, decorate, hang up stockings, and sing Christmas carols.
They also have a surprise visit from someone special, and Bear finally experiences the joys of Christmas and discovers how giving is the best Christmas present!
20. The Girl Who Saved Christmas
"Happy Christmas!' the man said.

'Yes,' Charles Dickens said, who couldn't bring himself to say 'Happy Christmas' back.

'Isn't it the best of times?' the man went on.

The cat gave a gentle miaow of disagreement in his arms as Charles Dickens nodded. 'Yes. And the worst."
"The Girl Who Saved Christmas" is Matt Haig's book.
It is about the journey to the edge of magic. If magic has a beginning, it must have an end, too, right?
Young girl Amelia goes to ask Father Christmas for a Christmas wish. But as he has more than impossible wishes to fulfill, upset elves, reindeers, angry trolls, and a chance that Christmas might be canceled, the magic that Amelia believes in starts to fade.
But soon, Father Christmas finds out that Amelia is no ordinary girl, and he might even need help to save Christmas.
21. Rudolph the Red-Nosed Reindeer
"Rudolph the Red-Nosed Reindeer" is written by Robert L. May, a copywriter at Chicago's Montgomery Ward & Co.
It is the story of a young reindeer, Rudolph, who had a shiny, red nose. All the other Santa's reindeers' used to laugh at him because of his bright, red nose.
But then, one day, he is chosen by Santa to guide his team of reindeers. And the rest is history!
22. The Year Of The Perfect Christmas Tree
Written by Gloria Houston, "The Year Of The Perfect Christmas Tree" is a fictional Appalachian Christmas tale that had been passed down orally by the author's mother and grandmother.
This is the story of Ruthie and her parents as they lived together in Pine Grove. It was their family's turn to provide all the people in their village with a Christmas tree for the Pine Grove Church. But soon, Ruthie's father is called off to war, and they must live on very little money.
This makes it difficult for them to afford much, but Ruthie's mother refuses to give up on their family's Christmas promise.
This is the story of love, warmth, and the magic of Christmas.
Want More?
More suggestions of books for kids include,
Reading Together – A Bond of Love
Your year might have flown up with busy schedules and calls of duties. Maybe, each night you wished for some quality time with your kids.
Well, what are you waiting for? Here is your chance.
With the chiming of the sweet Christmas bells, snuggle down beside the fire and watch your kids lose themselves in the world of Christmas magic as you get them the best Christmas books for kids.