Best ways to celebrate New Year's Day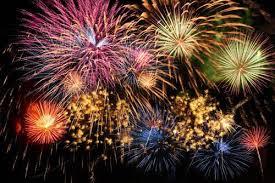 New Year is the most awaited and internationally recognized holiday. Everyone celebrate New Year in their own way which is very special for them. With new resolutions and promises they bid goodbye to the previous year. Here are some of the ways to celebrate New Year like never before:
Attend an official Event
Official events are most of the time theme based and it gives infinite options to have fun. You can go for open-air event which includes performances by live musicians or DJs confetti and firework display. If are someone who is a party animal, then you should definitely go to a pub or dance club which have their own amazing new year's celebration with DJs and EDM music.
Go to a Party
Many of your colleagues and friends are definitely going to host house party for New Year celebration. You can host yourself too. Enjoy and get a chance to meet new people and catch up with old friends. If you want to keep it simple, go out for dinner either a night-out with your friends or just a family outing. Many restaurants have New Year special menu. Just ensure that you reserve your table few days before the occasion.
Honor a tradition
It's never late to start new tradition for every year. It can be anything like going on a party, staying at home etc. You can also start celebrating cultural tradition which is prevalent at your region. If you like you can adopt the tradition of some other region like in Greece parents bake a cake and hide a lucky coin in it.
At midnight they cut the cake and the one who finds the coin has some good fortune in the year ahead. In Belgium, children write New Year's letters for their parents and read them aloud. Similarly, there are various tradition followed across the globe and you can choose any them or create your own.