Cartoons and Bollywood movies. The best ingredient for happiness! Cartoon characters were our childhood idols whereas Bollywood stars are our current idols. So what do we get if we mix the two together? Here is the answer, bucket loads of joy! Thinking about it, our idols are very similar in animated as well as a human form. Below is our opinion of which Bollywood star would be which cartoon-
Johny Bravo as Arjun Kapoor
Apart from good looks and a well-built body, the two share many more traits! They are both extremely confident, funny, flirty, and have quite a large fan following (especially, among the ladies). Therefore, if our favorite Kapoor boy had to have a Cartoon Avatar, it would most certainly be Johny Bravo.
Tom and Jerry as Salman Khan and Shahrukh Khan
With all the secret cold wars followed by sudden warm and friendly greetings at events, the two Khans have us all confused! They resemble Tom and Jerry. Both relations are bitter-sweet and have everybody confused. Thus, our favorite cartoon duo could be none other than our favorite Khan men!
Popeye as Hrithik Roshan
Both have a greek god body with a heart of gold. They both have so much strength and definitely, give us the inspiration to eat and live healthily! Nobody else could be a better Popeye than Hrithik Roshan.
Powerpuff Girls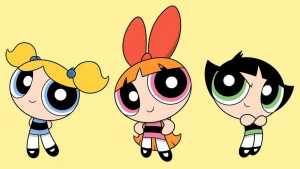 The Powerpuff Girls were every seven-year-old girl's idols. We all wanted to be them. We wanted to be strong, pretty, and perfect like them. The idols have changed now, but they carry the same traits! The Bollywood divas who would be the Powerpuff girls will be Alia Bhatt, Deepika Padukone, and Priyanka Chopra. These ladies have created a very strong and respected image so quickly in this industry. They are at the top of the game and not to be messed around with.
Bart Simpson as Ranveer Singh
Bart Simpson in Bollywood personality form would be Ranveer Singh. The two love pranks and are forever filled with energy. They both always have some trick up their sleeve and get in trouble for what they speak. Energetic, charismatic, pranksters, and boyish are traits that best describe both.
Anna as Kareena Kapoor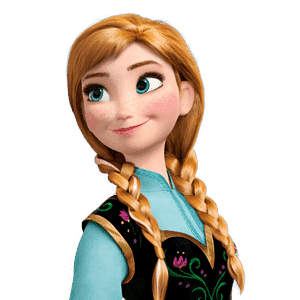 Anna is the younger, talkative, feisty, bubbly, and free-spirited princess of Arendelle. Her personality is the same as the younger Kapoor sister, Kareena Kapoor! Kareena is known for her free-spirited, joyful, and happy nature. They are both very similar and get a happily ever after with their prince charming.
Elsa as Katrina Kaif
Katrina is elegant, talented, fierce, and reserved. Does she remind you of a certain Disney princess? Yes, you guessed right, Elsa! They are both powerful, graceful, and very reserved. Both have pale skin and are not only beautiful but extremely talented.