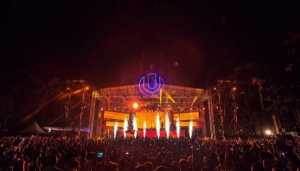 The world renowned Chainsmokers performed their popular numbers at the India Exposition Mart in Greater Noida, India. The Duo Alex Pall and Andrew Taggart gave a power-packed performance in the concert.
The Grammy-winner duo is on their memories tour, and they have kicked off the Asia leg with their two gigs in India. The Road To Ultra featured a number of other EDM performers like Siana Catherine, Sam Felot and Slushii.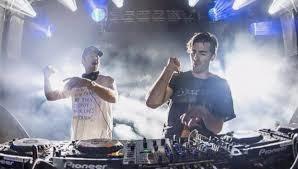 The crowd went crazy with the closer mashups and synched with the lyrics of This is all we know and everyone was overjoyed and enthusiastic.
Both Alex and Andrew were elated with the enthusiastic response of the crowd and they played Bloodstream their favorite song from the album Memories.
"Delhi, we're The Chainsmokers, and you are amazing"! Pall announces as they round up. Unlike Mumbai, there is no flag hoisting, but there is a lot of fireworks as the Duo get off the stage and bid goodbye to the crowd. The duo gave an amazing performance in the Mumbai concert on September 7 and the crowd grooved to the tunes of their hits from ' Closer' to 'Paris'.
The duo shared the stage with various artists like Slushii, Getter, Sam Feldt and Lost Kings. Alex was spotted wearing a T-shirt and and jeans along with a cap and Andrew wore dungarees. The duo are often reffered to as Nickleback of EDM. The crowd mostly comprised of teenagers who were singing along with the duo.
Image Source: IndiaToday