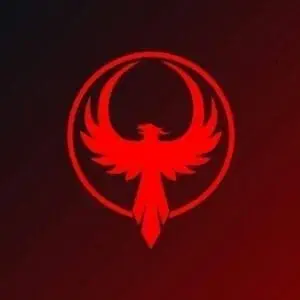 Resurgence 2015. Biggest commerce fest in Bangalore.
Date: 28th October.
Venue: Bishop Cottons Boys High School, Bangalore.
In the year 2014, it disappeared without a trace. A year later, it resurfaced! Bishop Cotton Boys' School brings you the biggest Commerce and Economics Fest the city has ever witnessed!

We will put everything you have ever learned to the test as you endure a trial by fire. We will push your business skills to the limit. Join us as we push the boundaries of the conventional commercial territory. Then mark your calendar and be witnesses to a commerce fest like no other; witness Resurgence 2015.
Events :
What if the way we perceive a problem is already part of the problem? The bad news is time flies; the good news is you're the pilot. The essence of strategy is choosing what not to do. A leader knows what's best to do; a manager knows merely how best to do it.
Either you run the day, or the day runs you. Only the strong survive. Have you got what it takes to be the Best Manager?
In civilized life, law floats in a sea of ethics.
He did business, what he did was smart business, what he did was a lucrative business, what he did was legal business.
Mind your manners, tell the truth, know the law.
Psychopaths, rich clients, fake witnesses, money Makers, and sleaze!
Only the best will survive. Deal with the prosecution, witnesses, and the press as you try to fill in the shoes of a corporate lawyer.
Do you have what it takes to survive in the complicated world of law!
If not, be ready to Fallout!
Third Degree.
Welcome to the triathlon of resurgence. This event will challenge your skills to the fullest by testing three key areas of commerce through three intriguing and gruesome undisclosed rounds. Only those who will be able to resurge the fastest…only the best orators and only those who fold and live to fold again and survive past these three degrees of this event will come one step closer to conquering the phoenix.
May the flop be with you.
You have two things, a 14-acre empire, and your legs. Puzzles, code breakers, cross-references, anagrams, risks, riddles, teasers, crosswords, and several challenges.
Capture the flag, solve the mystery behind the flame, and you will find the X.
Not all treasure is silver and gold, mate.
The Resurgent Times :
The essence of an independent mind lies not in what you think but in how you think it. In a world of overused marketing jargon, the story always stands out. Journalism is printing what someone else does not want to be printed, and the rest is public relations.
With a column and a camera, your career starts here.
IMPEX.
Don't begin trading before you've locked in your competitive advantage. This school is full of sharks, and if you have not taken control of your products, you will see competitors all over the place. Creativity is an import-export business. Welcome to the resurgence dockyard.
The goal of a successful trader is to make the best trades with the situation at hand and come out on top—rule 1 never lose money. Rule 2 is never to forget rule 1. Start with an idea and end up with a deal. In business, you don't get what you deserve; you get what you negotiate. What are your choices when someone puts a gun to your head? You take the gun, or you pull out a bigger one, or you call their bluff, or you do any one of 146 other things.
Do you have what it takes to powerhouse the docks?
MELTDOWN
It takes twenty years to build a reputation and five minutes to ruin it. Protecting your company's reputation is an ongoing business process. Make sure everyone in your boat is rowing and not drilling holes when you aren't looking. Be quick with the facts and slow with the blame. Do you think you have what it takes to prevent the bad from becoming worse?
Can you survive the Meltdown?
Be there to experience the history and portray your talent. Ever considered yourself to be a businessman? This is the best place to test your skills.