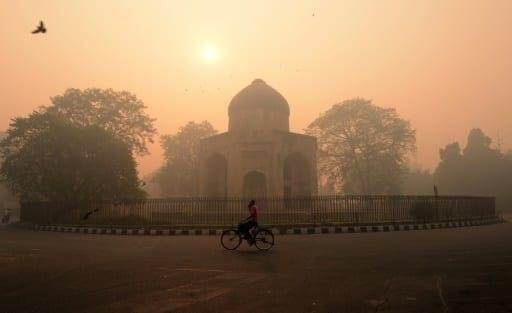 Diwali is not just the festival of lights but also the celebration of happiness and joy. Everyone loves the festive and positive vibe, and every age group relates to Diwali and celebrates it with pure joy. But what leaves, after the cracker buring celebration, affects many and not in a right way. Burning crackers cause pollution is not an unknown fact still it is enjoyed by many. In a city like Delhi where already the pollution level is high; after Diwali, the smog level has risen certainly to a point where it is marked as 'toxic zone.'
This year Delhi is experiencing the worst pollution level in many years. The increasing fog level is alarming, and Delhi has been covered with a blanket of smoke and atmospheric pollution.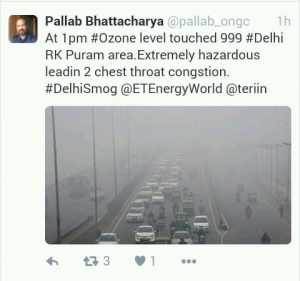 There is zero visibility during early morning and many face difficulty in breathing. The air quality index has apex to the maximum limit of 500 in almost all areas of Delhi but is undoubtedly maximum in south Delhi.
The 'Dil-walo' ki Dilli has been ranked amongst the world's top cities with foul air by World Health Organisation.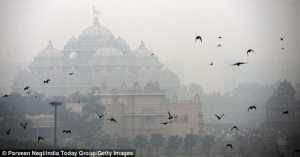 What makes this situation worse is the crop burning in Neighboring states- Punjab and Haryana, which has considerably impacted the Delhi smog and every day since Diwali, Delhi air pollution level have been dipping to new lows. Winters hasn't come as yet but because of smog and haze Delhi every day wakes up to and foggy day caused by the pollutants.
Picture Courtesy- http://phys.org/, dailymail.co.uk, twitter