We are all tired of sitting amidst the same four walls, aren't we? So what is the best way to energize yourself and update your environment with something positive and refreshing, houseplants! It can be said that houseplants are one of the best options to keep healthy. So, lets talk about which plants we can choose for our aura and how can grow them in our houses. There are many plants to grow but from them can take 10 easy to grow houseplants.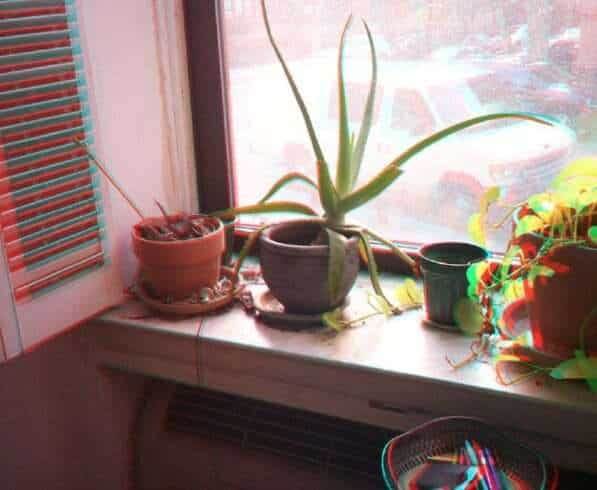 Zz Plant
Zamioculcas zamiifolia plant is a safe houseplant. It is also known as the ZZ plant thrive. We can keep the ZZ plant anywhere easily, like in a bedroom, office, or any other dry place, as the ZZ plant is amongst the best easy to grow houseplants. Let's talk a little about the nature of this amazing plant:
For those living in other shaded spaces, the ZZ plant will be able to tolerate very low light conditions.
The plant can be resistant to various less desirable conditions including frequent dry air if needed.
The best quality of this plant is that it requires less water to observe.

Peace Lily Plant
Ranking second on this list of easy to grow houseplants is Peace Lily Plant. It is known as the most useful and easy plant to grow because it can be easily cared for. You may water your peace lilies once every day. If one forgets the plant, it will wilt quickly as it needs moist soil. Some elements of this plant are:
The plant tolerates low-light conditions.
Like most easy to grow houseplants, if it is kept under medium indirect light, you may get the beautiful white flowers more easily.

Monstera
Monstera plants always flourish in light places so you have to keep them on the balcony, roof, and in other bright places. When the leaves are crispy then it means it is getting sunburned and not getting enough water. It observes water also but not too much, so you have to make sure to keep a check on watering habits. Want to know more about the nature of this plant, read on:
It produces edible plants that can be used in a fruit salad.
Monstera is a low-maintenance indoor plant that is pleasing to the eyes as well.
Unlike many easy to grow houseplants, it's a stunning tropical plant.

Spider Plant
Spider plants always grow in bright light conditions and indirect light conditions. And can grow in low-maintenance indoor plants where other plants are not able to flourish. Some characteristics of the spider plant are:
Water the plant when the top 2-inches soil is completely dry.
It looks fountain shape when it grows.
They are also known to be therapeutic and can decrease your levels of anxiety.

Tradescantia Zebrina
This plant, like other easy to grow houseplants, is also better for indirect light places and requires water only when the topsoil dries out and needs low to medium light. You have to give it a fertilizer monthly. It always prefers humid places to grow, like other easy to grow houseplants. Tradescantia zebrina is called an herbaceous perennial and is grown as a houseplant. Here are some natures of this beautiful plant:
Its leaves always undersides are purple.
Stems of the plant trail with closed sheaths.
Their leaves are a beautiful structure of 2-ranked and longitudinal stripes.

Pothos
Pothos is a very easy to grow undemanding plant. They require bright to medium light but are easy to grow in indirect light as well. It thrives in nutrient-rich soil and is very refreshing. You can keep them in the bathroom and office because they can grow in low light conditions places too. Furthermore, its natures are:
These are convenient for placing anywhere.
They are poisonous to people and even pets, so make sure to keep your four-legged friends at a distance.
These plants impact a wide range of environments and help in purifying the air around you.

Sansevieria
This plant will grow in any type of light from low light areas to bright indirect light, or in full sunlight, as it is among the best easy to grow houseplants. Sansevieria does not need much water and is also not sensitive to temperature changes, and a good thing for busy people, this plant does not require any extra care. Some characteristics of this plant are:
They are highly sought after for their air-purifying.
They contain water-resistant leaf fibers.
They contain attractive foliage.

Parlor Palm
The Parlor Palm is a tropical type plant praised for removing the trichloroethylene from buildings by releasing it into their environment, no wonder it is one of the really easy to grow houseplants. The plants grow very easily in bright indirect light to low light and require watering every 1 and 2 days. This plant has an Eco-friendly design for your pet as well.
It seems like the surrounding greenery really helps it to smell cleaner and fresher.
They require normal to higher humidity.
Parlor palms can reach 10-12′ tall and are also among the bloomy easy to grow houseplants.

Blooming Anthurium
As one of the easy to grow houseplants, Blooming anthurium is gaining attention and demand in many houses around the world. These flowers are originally modified leaves and then grow throughout the whole year. Use it as a living space centerpiece or in a collection for a nice hint of a unique hue. Some of its features are:
They prefer temperatures between 65 to 80 degrees the day.
Its leaves are red, no wonder they get so much attention.
They will give you a calm vibe and a nice aura with their sand and peat moss.

African Violet Plant
African violets bloom with large vibrant flower buds yearly and generally come in 4-inch pots and take very little space in the storage area and are amongst the most beautiful easy to grow houseplants. You should let them soak up the water from the ground rather than pour it from above. It's important to avoid over-watering this beautiful plant and some things to be kept in mind are:
It requires soil slightly acidic to neutral.
Its bloom time varies on many things.
Its flower colors are blue, pink, purple, red, and white.
Features Of Houseplants
Plants always make the surroundings seem magical and unique. The reason for that is the bright green leaves which give us peace and relaxation. Also, plants are very easy to accommodate, manage, and are the fastest-growing alternative in comparison to trees. Due to seasonality, outdoor plants only last so long. Whereas, easy to grow houseplants can grow in various conditions.
Houseplants can improve our daily lives, and boost our environments with energy and positivity. Some more reasons to buy easy to grow houseplants are:
They keep the environment beautiful and healthy.
Houseplants reduce the stress level.
They give us fresh air.
For people experiencing the symptoms of unstable mental health, easy to grow houseplants can be helpful.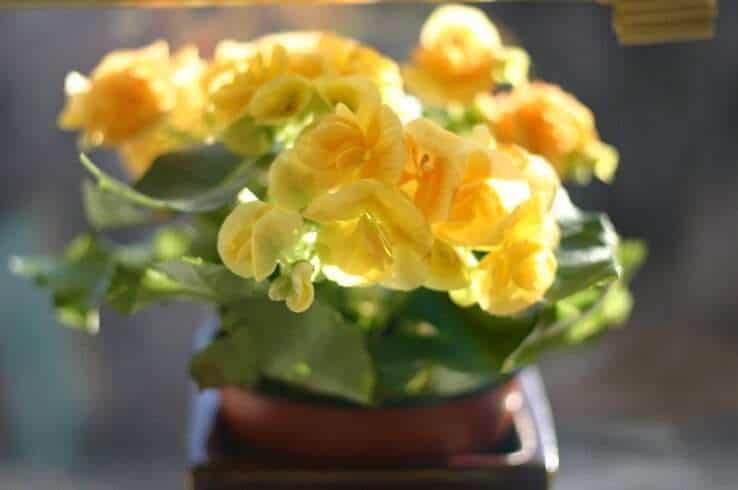 Tips on Growing Houseplants
You just need to correctly plant the potting soil first.
You have to keep pots that will be fit for plants.
Use fertilizers to supply nutrients to the plants.
Have to give water timely to plants.
Keep the plants at the best temperature, don't keep them in a low humidity place, unless required.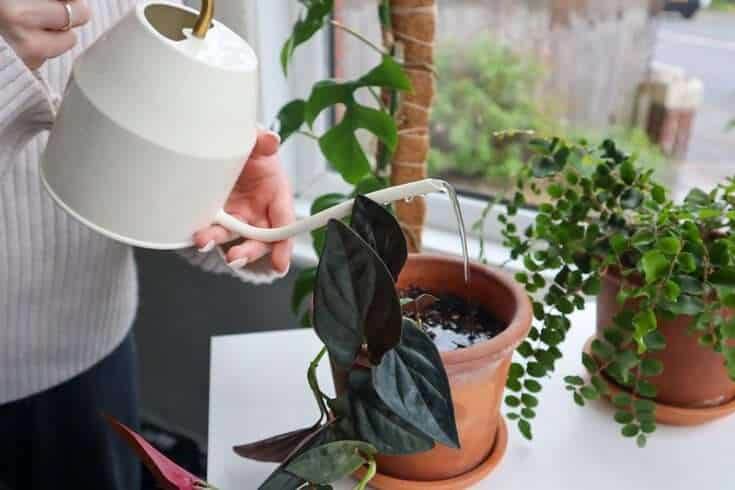 More About Houseplants
To care for houseplants keep the soil moist, but not too wet. After that, put the plant in an area that gets good indirect sunlight at least once a day and also do not move it too often. You can also make some mistakes about houseplants like over-watering, moving plants from one place to another, and forgetting to water the roots, make sure to keep these in mind whilst taking care of easy to grow houseplants. If you are someone who is always busy, then explore Low Maintenance Houseplants for assistance.
Spider plants, Cast iron plants, jade plants, pothos, cactus family, ponytail palm, umbrella tree, and lucky bamboo are low maintenance houseplants, whilst ZZ plants are really the easiest houseplants to grow. The best low-maintenance indoor plants involve the peace lily, snake plant, cast iron plant, pothos, air plants, and philodendron.
Anthurium warocqueanum and anthurium Veitchii are the most wanted rare houseplants and low maintenance plants. Succulents are Low Maintenance plants while you can't forget about them completely, they can't tolerate low light but still need very little attention.
Pothos is a fast-growing vine that has the added bonus of being easy to grow. If you give your pothos good growing conditions, it can grow substantially in just a few weeks.
It is totally safe to sleep in a room full of plants at the night. The value of carbon dioxide that plants emit at night and the value of oxygen they consume is so small that it will have no bad effect on air quality or your health within a normal ventilated room.
5 World's Rarest and More Endangered Plants
Western Underground Orchid (This is really a strange one: a plant that spends its whole life living underground)
Wood's cycad
Corpse flower
Jellyfish tree
Pitcher plant
Although houseplants may be intimidating to those who don't have a green thumb or who fear commitment even to small things, many plants are easy to care for so easy, in fact, you will have to try pretty hard to wilt them. Each kind has its own favorite environmental situation, so look for a symbol that comes with the plant or search online to find out how much sunlight and water it will really need.
The Future of Air-purifying Houseplants
When the plants aren't a substitute for ventilation and healthy indoor air quality, scientists also have developed a houseplant that can high your house air-detoxifying game. After genetically modifying the pathos ivy, put it through a test against chloroform and benzene. They grow the plant in a glass chamber with one of these two similar pollutants.
In the course of three days, the level of chloroform dropped by 82 percent, and after eight days, the level of benzene will be 75 percent. This super powerful air-purifying plant is currently available in Canada, and researchers are finding approval from the Department of Agriculture for its sale in the United States.
Houseplants for Health
We spend a lot of time indoors, which makes healthy indoor air quality a top priority. Indoor plants can reduce indoor air pollutants, including formaldehyde, which is great news for lovers of houseplants like pothos and tropical plants. To find out the top air-purifying plants that aid in the removal of pollutants such as formaldehyde, benzene, and carbon monoxide, read on and make sure to keep them out of the reach of children and pets.
Kimberly Queen Ferns: The Australian native Kimberly Queen Fern thrive, add to the beauty of your space, and they also make for the perfect indoor plants. They are perfect for newbies as their unique straight, narrow upright fronds require little to no care. Kimberly Queen Ferns don't need to be cut back but make sure you keep them nice and moist with plenty of water and fertilize regularly in the warmer months.
While houseplants can really help filter toxins from the air, they do it gradually over time. If you think that your home has poor air quality, you have to read on the top chemicals of concern at home and how to get rid of them fast. Purifying houseplants do not only help to create a pleasant environment inside any home, but they can remove chemicals from the air very easily and may just lift your mood.
A family house plant can remove harmful chemicals from the air by absorbing the pollutants into its roots, leaves, and soil through a process called phytoremediation. Houseplants always have demonstrated the potential for improving house air quality by removing trace organic pollutants representing in the air, and the clean the air.
Aloe Vera: Even a gardening novice will find the aloe vera plant is extremely easy to maintain in your home. The succulent is believed to help purify the air of both formaldehyde and benzene. It also provides everyone great herbal healing benefits for any at-home remedies due to its natural anti-inflammatory characteristics, multiple studies suggest. All that is needed to keep this plant alive and thriving is more bright, indirect light and water every two to three days. It is a plant with will help you glow up, quite literally! You can apply it to skin, and hair, and even consume it by blending its contents in form of a healthy shake!
English Ivy: This easy and fastest-growing plant is believed to be particularly effective at reducing airborne fecal particles and helping to combat mold levels. For these reasons, it makes an extra smart addition to a bathroom. English Ivy is one of the top-performing indoor houseplants when it comes to air purification.
Boston Fern: This indoor plant is from the fern variety, which contains some of the oldest plants in the world and has been thriving in a diverse array of different environments. Worldwide, the American Fern Society estimates that there are about 12,000 species of ferns. Most of them are truly adapted to the dappled sunlight of the forest floor so they need filtered light to thrive. The Boston fern is grown as an elegant indoor plant since Victorian times, according to Better Homes and Gardens. According to the Interior Landscape Plant for Indoor Air Pollution Abatement study, Boston ferns remove more formaldehyde than any other indoor plant.
Rubber Plant: This plant really not only fits into almost any home aesthetic, but it's low maintenance and quirky with large, glossy green leaves. Rubber plants can grow well in maximum homes with very little care. They usually need a lot of bright indirect, diffused light, but should be moved out of the line of harsh direct sunlight as this can singe the leaves. An indoor plant that is strange in look but works really keeps very happy is the rubber plant.
The nature of houseplants always swings our mood towards the positive and gives us a better place to live and also provides good oxygen to live. We can say that houseplants always uplift our home as they always emit good vibes and a better environment to keep us healthy and fit. Have a look at 7 Household Plants to Detox and Beautify your house for guidance.
Multiple studies have proven that houseplants keep you healthier and happier, offering physical health benefits that include: Improving your mood, Reducing fatigue, Lowering stress and anxiety, Improving office performance and focus, Medium-light, Boosting healing, and pain tolerance.
In this article by Icy Tales, we have discussed all about easy to grow houseplants, which when you constantly see and be around, these indoor plants will help you feel more calm and relaxed after a long day at work, thus decreasing levels of anxiety. We hope this guide has inspired you to roll up your sleeves and give your indoor garden another try. Happy Gardening!