A guide on how to book a multi-city European vacation!!
Are you planning the best vacation for your family? Wondering how to book a multi-city European vacation? Has it been your lifelong dream to go around Europe and explore the city and beyond? Then, my friend, this is the article for you.
Europe is one of the most beautiful continents to exist, and it has the most amazing cities for you to visit. From the streets of Greece to the beautiful buildings of France with their stunning architecture, Europe is indeed somewhere you should visit at least once in your lifetime.
Touring the romantic city of Paris and kissing under the Eiffel tower is every couple's dream. A tour around Europe is everyone's dream vacation.
But the thing with such multi-destination trips is the complications that come with it. Be it the complex hotel reservation systems or booking domestic airline tickets to travel from one country to another, it is not a pleasant experience to plan such multi-city trips.
But worry not, in this article, I will explain to you how to book a multi-city European vacation for you to enjoy by yourself or with your family. Get ready to take a charming countryside en route around your favorite cities.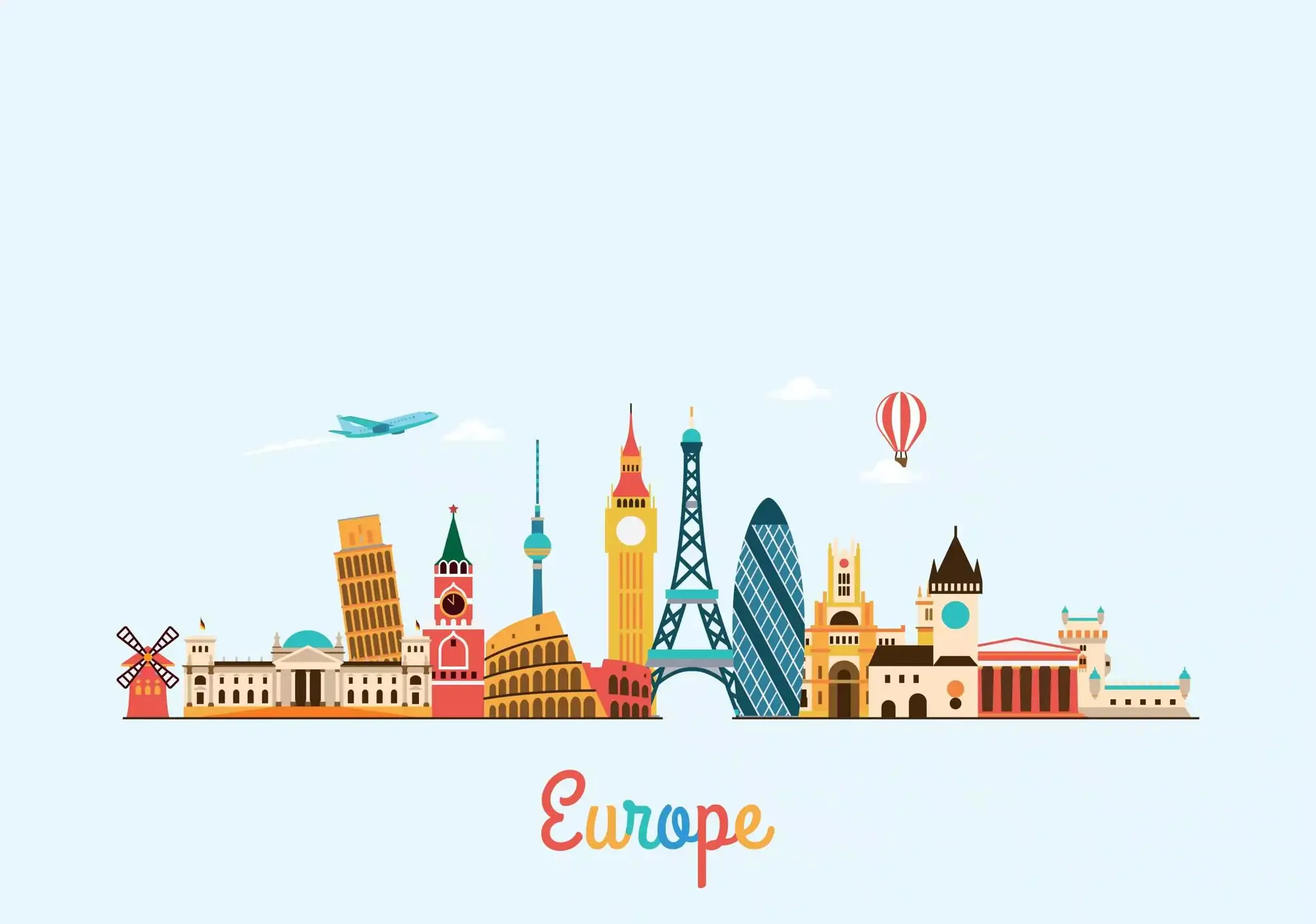 Booking multi-city trips:
First, let me explain to you how booking any multi-city trips work. You can book yourself a trip with a traveling agency that will take you through their popular vacation packages available to them.
They will have a multi-city itinerary, which will explain the whole schedule of the vacation package they are willing to offer and the sample prices they are willing to provide to you.
These traveling agencies will take care of most things for you. They will book your airline tickets and set up very convenient train rides for you to move from one city to another.
Most traveling agencies also offer accommodation and food in the cities they are taking you to; sometimes, this vacation package might come in a little pricey. But it is always best to carry on with this vacation package for a perfect trip.
Things to keep in check while booking a multi-city European vacation:
1. Make your itinerary:
First things first, what you have to do is make your itinerary. Suppose you book your multi-city vacation with the help of a travel agency. In that case, the chances of them having a vacation package including an itinerary is very high, but if your traveling agency does not offer you that, the first thing you need to do is make one.
I would advise starting your trip to Europe from London, so landing in London is where you start your itinerary from. This always steps one in planning trips.
Starting from that, you can make a detailed schedule on how you would like to travel around multiple cities and at what time and day you want to do so. This is basically like having your customizable vacation package.
2. Check your Timings:
Another essential thing you need to keep in check while traveling to another country is the expense you can incur when the month of travel changes. You should check for a time which is preferably off-season and not expensive for travel.
The main factor in choosing a time is the price of airline tickets and airline-related taxes. By traveling off-season, you can avoid many costs in booking airline tickets. Because when it comes to seasonal tickets, even economy class ticket is expensive. The visa fees around this time tend to be very high too.
The vacation package of most agencies generally happens around the seasons in which most tourists visit the countries.
But you can choose your multi-city trip package to be whenever you want to. Most packages offered by these agencies do come with the facility of them booking the airline tickets for you.
3. Make your list:
As silly as it sounds, you need to make a list of all the places that you would not want to miss. Please make a list first, list out all your favorite places in Europe, be it the romantic city of Paris, visiting London, or even seeing the world center. Do your research and find places you want to go, even a small city.
This helps you not to miss even one place you want to visit, after all this your perfect trip we are planning.
After making this list, you can choose either a flexible vacation package which will include within itself the places you want to visit too, or the other option is to ask the traveling agency to make an exclusive vacation package for you, including all the places you want to visit in this multi-city trip.
4. Plan your trip efficiently:
When I say efficiently, I do not mean the "chop-chop" let's go to all the places you want to be in one day kind of efficiency. I mean the one where you get the maximum use from the trip.
While planning such multi-city trips, one thing to keep in mind is that you at least need to spend two days in one city, or you will never even get to experience the top layer of what the city is really like.
You spend one day in London, all you get to see is Big Ben, and you get to eat fish n' chips. But that's not really what London is. I'm not saying another day will make you understand everything there is to about the city, but another day means a little more exposure to what the city is really like.
So when you plan the itinerary, you should make sure that each city gets the attention it deserves. Even the smallest cities deserve more than just half a day to themselves. This is very important to make your trip more enjoyable.
5. Round trip tickets:
Let's talk about the cost of airplane tickets now, more specifically about round-trip flights. Firstly, it's always cheaper to book tickets in around early mornings or late at night which will give you cheaper tickets and also booked tickets on Saturday or Friday will also give you cheap tickets in comparison.
Now coming to the topic of round trip flights, it is very cheap to get a round trip flight from the same city. Book a ticket and another one from the same place back home two weeks later.
Another thing to consider is coordinating your whole trip according to this round-trip flight. According to your schedule, the departure cities should be close to the main city you arrive in and where your round-trip flight is waiting for you.
This requires a lot of travel planning and change in travel style, travel dates, and flight times.
But considering every other factor, a round trip flight is the cheapest option for anybody going on a multi-city trip.
The best thing to do is a check-in with your travel agency regarding the flight timings and the airport transfers and get yourself that round-trip flight with proper trip planning. You can go ahead and get yourself a round-trip flight-based flexible vacation package.
6. Arranging Transportation for your multi-city trip:
Now that we have discussed the part where we get to Europe, we need to discuss the travel details inside the continent between the cities.
Again, this can be arranged by your travel agent and can all be organized into your flexible vacation package. But we are still going to discuss the different options available for travel on your multi-city trip.
Railways:
One of the best travel options to go around different cities is probably railways and the very convenient train rides available to you.
It is one of the cheapest and the most comfortable ways to go around Europe. Most people prefer railways as an option for this, and the long hours might be the only inconvenient thing about traveling by train from one city to another.
Most travel agencies do have trains as their mode of Transportation for this multi-city trip. It has excellent accessibility; thus, it helps you reach many destinations than flights could help you reach. The trains have stops in smaller cities which will help you check off every city in the list of places you want to visit.
Cars:
Another option you have to travel around different cities in Europe is to go on a road trip, and this is not something recommended if you want to finish the trip in two weeks but yes, always an option.
You can take a rental car and go around the country, exploring every nook and corner of the places. It is so much better in some aspects, eliminates all the waiting around at international airports, and helps you see all the rich history of the places.
Waterways:
This is more of inside-the-city travel than going around different cities. A romantic waterways trip is the perfect way to spend the evening with your loved ones.
Bus:
Another famous way of traveling through different cities is a bus, this takes approximately the same time as the train would take, but the main difference between these two is the comfort included in these.
Trains have more of an area for you to move around, whereas, in a bus, you have to be immobile in a seat for quite a long time.
When it comes to costs, the cost of a bus and the railway fare comes in and around the same range, whereas sometimes one might be slightly higher than the other.
Compared to all other travel options, this can be preferred if you want to enjoy the places thoroughly. It lets you stop around areas of the popular cities and explore all the royal palaces Europe offers.
Most travel agencies do use buses as a transportation option too. The most common way these agencies tend to use it is a combination of the two. Some cities use the train to get to, and they tend to use the bus for comfort in other cities.
Airlines:
This might be the most expensive way to do inter-city travel. We wouldn't recommend taking flights to all the different cities you want to visit because of the cost involved. But when it comes to the comfort point of view, the best option to travel is the airplane.
But again, it does not let you enjoy the cities properly. You cannot see what you are passing through.
Another fact is that flights help you reach so much faster, thus allowing you to explore each city better.
Out of all the options available to you, trains, buses, and cars are the best things for you if you want to do sightseeing while traveling. But if only the main city is your aim, then airlines are your best friend. That is if you don't mind spending so much on airplane tickets.
7. Accommodation:
Booking a hotel:
Generally, this is done by the travel agencies as part of the vacation package you paid for. But there are instances where your package does not include accommodation or the scenario where you are not using a travel agency to travel.
We will have to start by booking the rooms in the hotels or lodges you have chosen. Be careful about the choosing process, and you have to do your research properly before committing to one of the hotels.
Check the prices and the ratings and reviews of these hotels before you proceed to book.
You should book at least four-six weeks before the day of your travel, and the other aspect of this is that you need to book a hotel in every city you plan to visit. So it's always sensible to keep the expenses in check when it comes to all the hotels.
You should opt for a hotel that gives you food with their accommodation. Most hotels do, but it is always expected of you to double-check.
Renting out a flat:
Another option is renting out a flat that you can occupy for a few days. Some people are willing to rent out a portion of their homes to travelers and tourists. This might also be a sensible option considering the facilities and their cost.
Hostels / Airbnb:
One of the most famous options for these multi-city vacations is that people opt to crash in either an Airbnb or some other hostel-like facility who are willing to give beds for just a night or two.
This is very important for young travelers who are on a budget. These facilities are very cheap, and the amenities are not that bad considering the price you pay for them.
8. The final steps:
I. Get your important documents ready: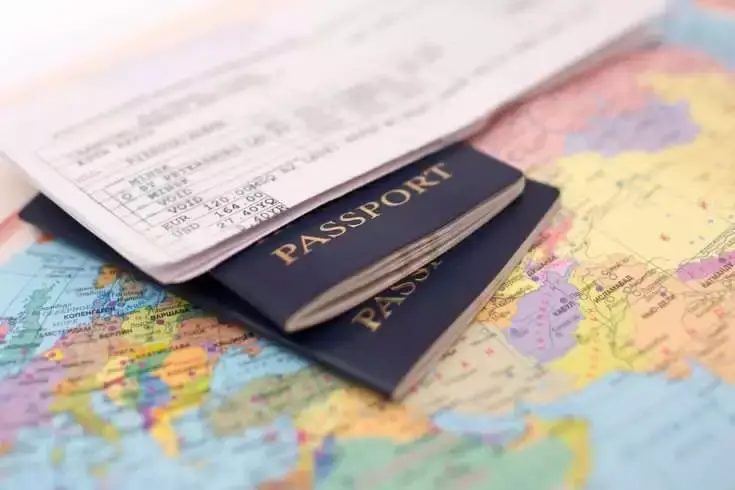 This is the very step to do before travel, that is, to ensure that all your travel documents are in check. You need some form of identity and your passport to travel from your country to Europe.
Another thing you need is a visa, and you need to apply for this month before you go on this trip and get your visa before you leave your house. It is a very important piece of document to enter Europe.
II. Packing:
The next step is to pack your luggage. The main thing to keep in mind is that you are going on a multi-city vacation, so this involves a lot of travel even after you reach the country. So the best thing to do is pack very light and carry only the essentials.
It is advised to pack 4-5 items that can be mixed and matched to save up the space in your language and avoid any extra check-in weight at the airport.
While getting your footwear, ensure that you take something which lets you walk around a lot. As mentioned earlier, this trip does involve a lot of travel, and shoes should be the last thing keeping you from exploring the world beyond.
Another essential thing to be kept in mind is to pack your medicines. Certain prescription drugs might be hard to find and quite expensive in other places, so you should never forget to take your medicines.
III. Money and Sim:
You have to make sure that you convert the cash in your hand into Euros to avoid any other inconvenience that might follow it. You can also switch to an international card and avoid all the hassle.
The sim card in your mobile must also be changed to something that works in all-over Europe or subscribes to a plan which allows international calls.
There you have it, A complete guide on Booking a multi-city European vacation.