Summers rises the mercury levels, and along with rising temperatures summers also bring several health problems. Elevated temperatures lead to several health problems like skin rashes, acne, and diarrhea. If you are suffering from heat-related health problems and looking for remedies for how to reduce body heat Ayurveda, you are right place.
This blog post shares some effective remedies to treat body heat. Read further to know the remedies in more detail, but before that, let's begin with the basics of Ayurveda.
How pitta is related to body heat in Ayurveda?
Ayurveda works on the principles of tri dosha- Vata, Pitta, and Kapha. Imbalance of any of the dosha results in undesirable health. Imperative to maintain balance in dosha for good natural health. Excess pitta dosha leads to an increase in body heat.
Ayurveda treats body heat as experiential, qualitative, and not quantitative in nature. Again hot and cool are not associated with temperature but with the metabolic effect of food on the body upon passing through the stomach to the intestine. For example, our body experiences a warming effect after having a spiced curry.
'Pitta ' word is derived from the Sanskrit word 'Tapa,' which means heat. The Pitta dosha is associated with the digestive fire, which governs digestion, assimilation, and transformation. Aggravated pitta leads to several health problems.
What are Signs of aggravated pitta?
Below signs show that you have excess pitta-
Increase in body heat and discomfort.
Digestive problems, diarrhea, and constipation.
Stomach ulcer, heartburn, acid reflux.
Excessive thirst and hunger.
Headache with shooting, burning, and piercing pain.
Health problems Caused Due To Excess Pitta
Here are some health problems caused due to excess pitta-
Confusion, stress, dizziness, nausea, and high pulse rate.
Burning sensation and itching.
Excessive thirst and hunger
Inflammation in blood and damaged tissue further lowers immunity, endurance, and overall health.
Inflammation of the skin, anus, penis, arthritis, joint pain, piles, and red patches.
Bleeding from nose, oral cavity, ears, and eyes.
Dry and itchy scalp, hair fall, and hair breakage.
Digestive problems, Acid reflux, heartburn, and ulcers.
Urination problems like frequent urination, burning, and itching sensation while urinating.
Excessive sweating and body odor.
High blood pressure and hypertension.
How to Reduce Excess Pitta?
How to reduce body heat ayurveda?
Scroll next for the tips for reducing body heat-
Diet for Correcting  Pitta Imbalance
Diet plays the most important role in maintaining body temperature. The below-mentioned foods will help you to bring down the pitta levels.
Pitta Pacifying Fruits
Sweet fruits, figs, mangoes, dark grapes, apples, avocados, coconut, raisins, melons, plums, pomegranate, pineapple (sweet), and prunes.
Pitta Aggravating Fruits
Sour fruits, lemons, berries, apricots, oranges(sour), papaya, pineapples(sour), grapes(green), apricot, oranges(sour), papaya, and pineapples(sour).
Pitta Pacifying Vegetables
Sweet & bitter vegetables, green leafy vegetables, peas, celery, green peppers, ladysfinger(okra), cabbage, cauliflower, potatoes, sprouts, and cucumber.
Pitta Aggravating Diet
Pungent vegetables, beets, carrots, eggplant, garlic, onions, peppers(hot), radishes, spinach, and tomatoes.
Pitta Pacifying Grains 
Wheat, rice(white), oats (cooked).
Pitta Aggravating Grains 
Oats (dry), rice(brown), millet, rice (brown).
Pitta Pacifying Nuts and Seeds
Soaked almonds, coconut, unsalted popcorn, sunflower, pumpkin, and flax seeds.
Pitta Aggravating Nuts and Seeds
Almond (with skin), pistachio, pine nuts, Chia seeds, cumin seeds, and sesame seeds.
Body Cooling Foods
In summers the heat and sweat brings problems like irritation, rashes, headache, dizzzneass. Body cooling foods instantly cools your body and bring down the body temperature.
1. Coconut Water
According to Ayurveda, coconut water is included in the 'Panchakarma diet.' Rich in potassium and electrolytes, the coconut has cooling properties that instantly keep your body cool during summer. Coconut water restores the lost electrolytes and prevents dehydration caused by sweating in summer.
2. Watermelons
Watermelon is 90 % of water. Its hydrating, nourishing, and cooling nature lowers excess heat from summers. It throws out excess fluid from the body. Rich in antioxidants and electrolytes. Its natural diuretic properties keep your liver and kidneys healthy.
3. Cucumbers
Cucumbers contain 96 % of water hence hydrating. Keeps the body cool. It meets your daily fluid requirement. Its cooling effect brings down the excess heat. You can make a delicious summer drink by adding mint leaves, lime juice, and a pinch of salt to cucumber juice.
4. Lemons
Lemon juice is very refreshing. Ayurveda recommends lemons for detox. Its natural diuretic property helps to eliminate sweat to cool your body faster. Lemons are loaded with vitamin C. Cures digestive problems and are good for a healthy heart. Persons with aggravated pitta should be cautious before sipping lemon juice.
5. Sprouted Whole Moong or Split Moong
Moong sprout is body cooling food. Easy to digest and helps in reducing pitta. Moong salad is a healthy and tasty snack option in the summer. Moong sprouts aid in reducing pitta. Add diced tomatoes, coriander, lemons juice, and a pinch of salt to the sprouts.
6. Fresh Buttermilk
Buttermilk is a cooling and hydrating appetizer. An excellent drink for a smooth digestive system. Helps in balancing pitta upset. A pinch of rock salt and a few mint leaves makes it healthier and tastier.
7. Flax Seeds
Flax seeds help to reduce body heat. Rich in fibers helps in constipation. Flaxseeds are good for weight loss and blood pressure. Its Omega 3 fatty acids, considered healthy fats are good for hair and skin. Gives an extra nutty flavor to sandwiches and cookies.
8. Ghee
Ghee is the most treasured food in Ayurveda. It has a cooling effect on the mind and body. Helps in pacifying pitta and a healthy digestive system. It is advisable to have ghee before meals or early in meals. The omega-3 fatty acids add to healthy fats.
9. Neem Leaves
Ayurveda says bitter items reduce pitta dosha. Neem has medicinal properties that purify the blood. Neem maintains blood sugar levels and helps the liver and pancreas.
10. Cow's Milk
Milk pacifies Vata and pitta dosha. It helps to reduce body temperature. Warm Milk consumed before bedtime gives a soothing effect on the mind and body and assists in sound sleep.
11. Fenugreek Tea

Fenugreek seeds are excellent for Vata and pitta dosha Prakriti. It helps in diabetics, constipation, and acidity. Helps lower the body temperature during fever. Fenugreek tea is a detox to get rid of excess bodily fluid. Soak the fenugreek seed overnight, heat it, add honey and lemon juice, and drink it on an empty stomach for best results.
12. Peppermint Tea
Peppermint Tea is a detox and refreshes you to relieve stress. Peppermint has cooling properties that cool the body down. It relaxes muscles and gives a soothing effect to the intestine and stomach. Crush the mint leaves, add to hot water, strain it, and add honey and lemon juice; these home remedies improve digestion and reduce body heat.
13. Chickpeas, Kidney Beans
Chickpeas and kidney beans are alternatives to meat for protein. The beans are easy to digest and provide protein without increasing body temperature, unlike meat. It helps to regulate blood pressure and hypertension.
14. Sabja Seeds(Basil seeds)
The powerhouse of minerals. Sabja seeds are a natural body coolant. It is a diuretic. Helps in diabetics, weight loss, Digestion, and constipation, and relieves stress and anxiety. Soak 1-2 teaspoons of sabja seeds overnight and drink them daily.
15. Coconut Oil
Coconut oil has cooling properties and a soothing effect on the mind and body. It protects from sun damage and nourishes the skin.  Use Coconut oil in moderation with other oils in cooking. Massage the body and scalp with coconut oil to relieve excess body heat and stress.
16. Ice Cream
Ice creams help to moderate body heat. Summer is the best time to devour ice-creams. It should be eaten in moderation as too cold foods put off the digestive fire. Digestive fire helps in converting food into energy.
What are Some Daily Routine Habits to Stay Cool?
Below are daily routine habits to stay cool-
Cool Bath
Helps to keep the body cool. A cold water bath reduces body heat. Pitta-aggravated persons should prefer cold water in summer and lukewarm water the rest of the seasons.
Light Exercise
Say 'no' to strenuous body exercise and go for light exercise or just brisk walking.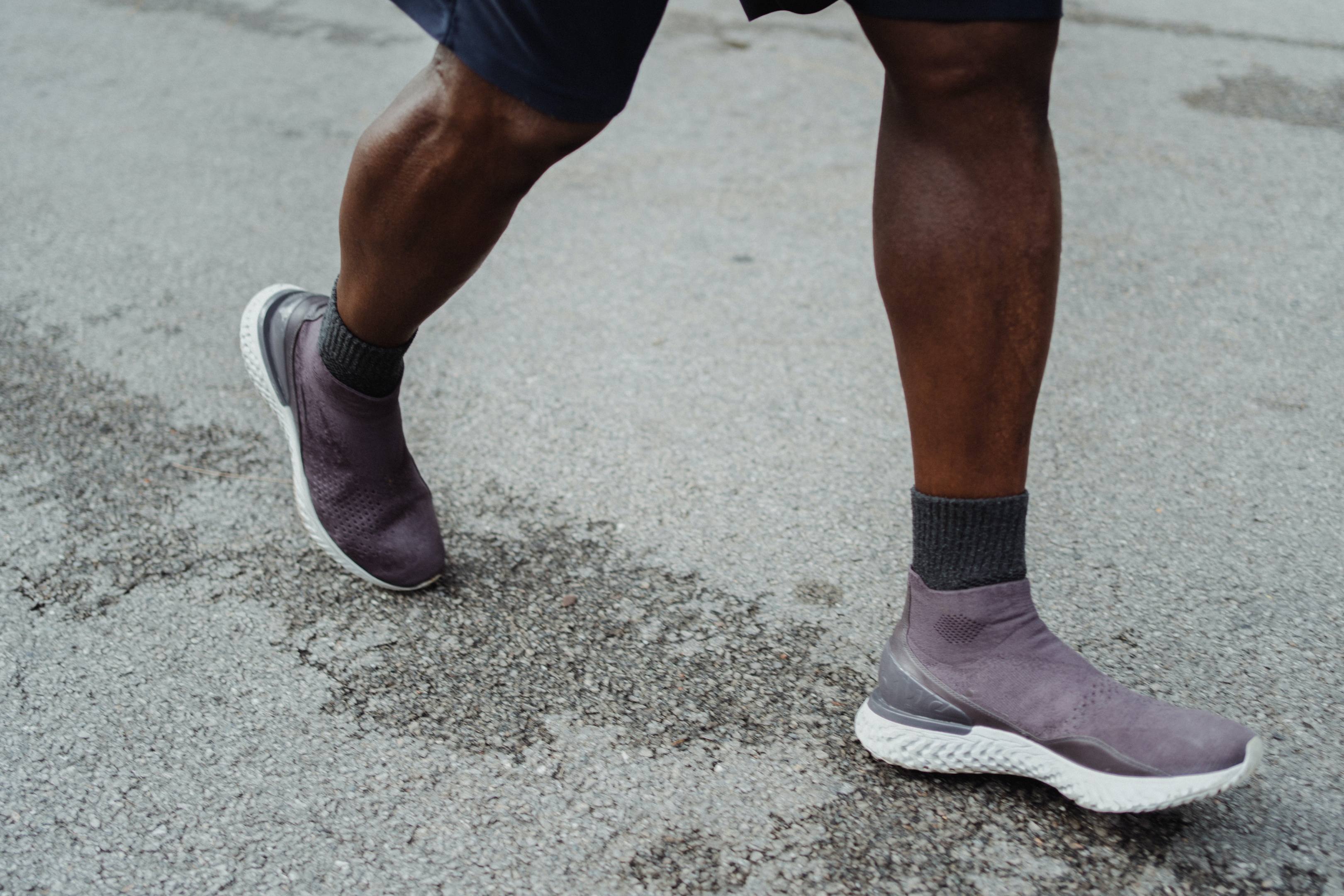 Yoga Poses to Reduce Excess Heat
How to reduce Body Heat Ayurveda? Yoga can help you to reduce excess body heat. Yoga helps to maintain good natural health. Take yoga poses to cool down the body. Matsya Asana Or Supported Fish Pose, Anahatasana Or Puppy Pose, Marjari Asana, And Bitilasana, Or Cat and Cow Pose; these asanas work fantastic for body cooling.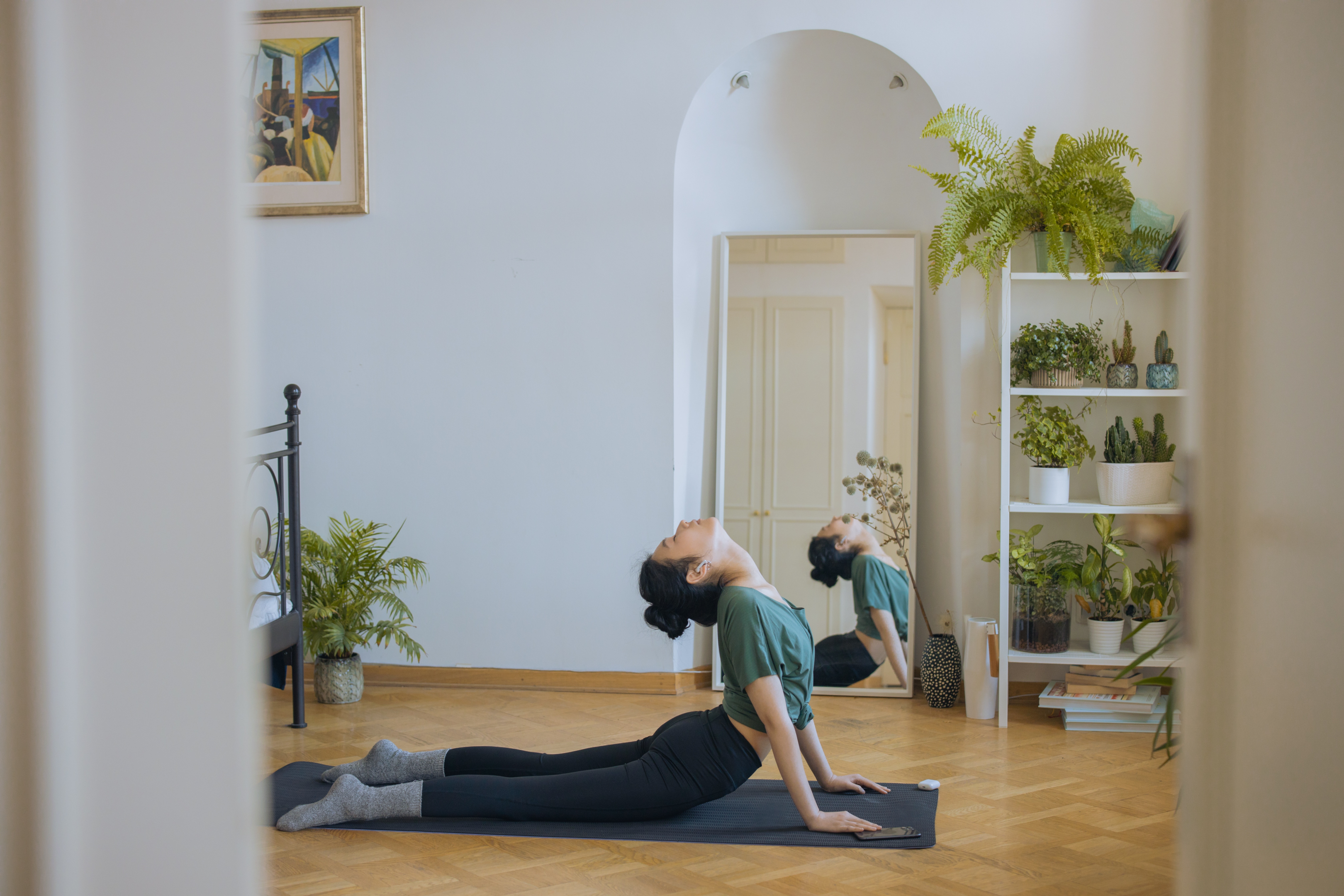 Lifestyle tips to reduce the body heat.
Follow below lifestyle tips to reduce the body heat-
Eat right and at the right time to avoid upset pitta.
Eat home-cooked foods and avoid packaged foods.
Follow a daily routine of eating and sleeping to control pitta.
Practice meditation and other therapies for stress relief.
Wear pastel color clothes of cotton and linen fabric as it keeps the body cool.
Things You Need To Stop Immediately!
Here are things you must  stop immediately to arrest the body heat-
Avoid white sugar and go for Jaggery, dates, and honey.
Avoid salty foods. Avoid salted butter; go for unsalted butter.
Avoid sour foods like yogurt and sour cream for aggravated pitta.
Avoid spicy food, as spicy foods increase body heat.
Avoid foods that are too hot.
Avoid oily and fried foods.
Avoid foods that aggravate pitta, like chili, ginger, asafoetida, and black pepper.
Stay away from alcohol.
Avoid sun exposure for too long.
Stick to natural ways and home remedies to reduce body heat.
Consult an ayurvedic physician to control body heat.
Consult healthcare physiciains
Consult the  ayurvedic doctoe if  your body heat doesn't reduces by the home remedies.
Final note
Here is summary for how to reduce body heat ayurveda-
Pitta pacifying diet
Reducing pitta is crucial to reducing body heat, so avoid foods that aggravate pitta.
Keep your body hydrated.
Drink plenty of water ,eat water-rich diet,  and include body-cooling foods in your diet. Also fresh fruits and green leafy vegetables are must in your diet.
Stick to Natural Ways and Home Remedies to reduce pitta upset and  Body Heat.
Pitta pacifying diet,cool bath, yoga and light exercise,sleeping pattern.
Avoid sun exposure in peak hours.
Hope this blogpost answers how to reduce body heat ayurveda.