As an affiliate-driven website, Icy Tales earns from qualifying purchases.
Once you are given the task of preparing a self-assessment essay, the pressure might build to dangerous levels. You are required to submit a brief appraisal of your professional achievements during the last year. Furthermore, it should be done in such a manner that it demonstrates your desire to continue to improve. How tough could it possibly be? Yes, it is possible to get lost in your ideas on how to write a decent self-evaluation essay. The best essays of this kind tick the boxes of the topics covered in this post on steps for writing an evaluation essay.
Furthermore, lengthy preparations are required for this sort of work. So it is usually a good idea to keep track of your accomplishments during the whole year you are referring to. However, this is not always achievable. This is especially true if you had not anticipated having to cope with the self-evaluation paper. There is a method to completing the finest self-assessment essay possible. It is beneficial when you know from the beginning what a good assessment must appear like and how it can be utilized to make decisions. This specific self-assessment is not the time or place for hesitancy or indecision.
According to an expert in this field, Angelina Grin, if you are able to provide a thorough self-review, you demonstrate that you are a self-aware individual. It implies that your cognizance is founded on your self-assurance and not vice versa.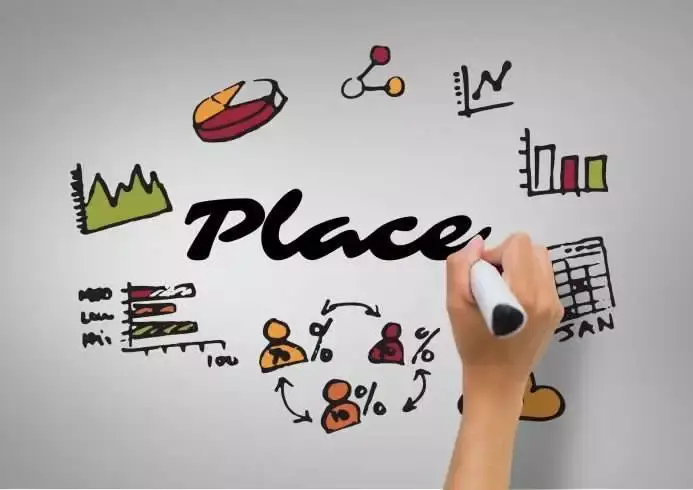 What Exactly is a Self-Assessment Essay and How Does It Work?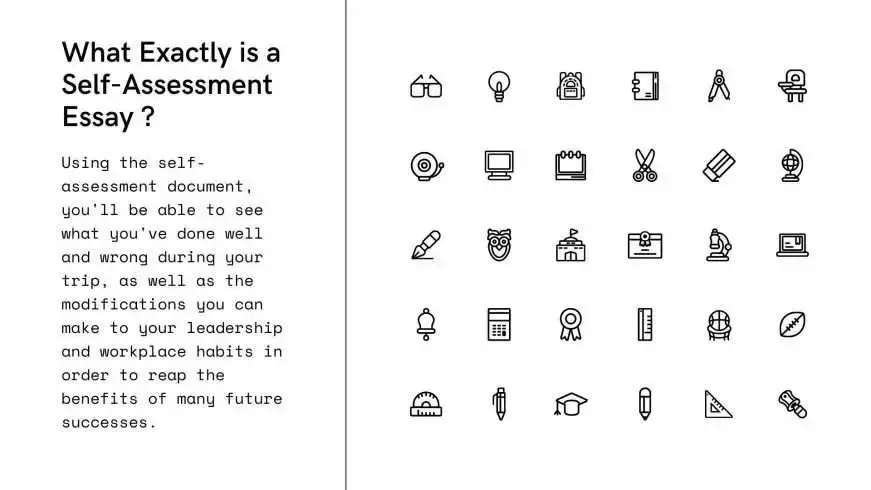 What distinguishes a self-assessment paper from any other piece of writing is that you will not be required to do any academic research in order to complete this paper. You will be evaluated entirely on the basis of your character, your strengths and limitations, your successes and failures, and your educational background.
There is a very obvious aim to the self-assessment essay: by taking a close look at yourself, you see how far you've gone, how much you've accomplished, and what you can do to accomplish even more. Using the self-assessment document, you'll be able to see what you've done well and wrong during your trip, as well as the modifications you can make to your leadership and workplace habits in order to reap the benefits of many future successes.
Scholars often employ this sort of study, but students may also benefit from doing research on their own personalities and accomplishments. It is possible to write a self-assessment essay even if your professor has not specifically requested that you do so. Whenever you are experiencing self-doubt or wondering what went wrong when you were unable to achieve your goals, writing a self-assessment paper will provide you with an insight into your journey thus far, where everything you have achieved and failed to accomplish is clearly visible.
How to Write a Self-Assessment Essay
Create an essay outline
The precise format of your paper is pivotal to the success of your work, even if a self-assessment essay is unlike any other write-up you have ever completed. Think about the information you are including in your paper before you begin drafting an outline for it.
Before drafting an outline, it is a good idea to decide on the criteria for self-assessment. 
Typically, the outline acts as the opening to a self-assessment paper, which is why you may include a brief explanation of each area that will also function as a preface to each section for the reader.
Talk about your recent performance on a variety of assignments
The concept is similar to that of creating a statement of purpose, but with far less work. If you've reached the stage where you need to create a self-assessment report, it's likely that you've accomplished a great deal. The very first element the reader wants to see in the essay is your comment on the successes of the most recent project, which you should provide in the introduction. Give some specifics about the projects, including who they were for, who participated in the project, when the project was due, and how you individually performed on the project. Provide an explanation of both the ways in which you contributed to the project's outcome and how you judged the effectiveness of your contribution.
Identify your own personal strengths and shortcomings
Providing an honest appraisal of your own strengths and limitations is a crucial component of any self-assessment essay. Discuss your positive and negative characteristics without making any reference to your previous undertakings, but do discuss how those characteristics assisted you in completing those tasks. The previous experiences that shaped you as a person may be discussed here; though not all of the experiences had a great result, understanding what events led to your personality characteristics is significant for individuals who will be reading your work. If the events of the past have resulted in you developing new talents or discovering new facts about yourself, be sure to highlight that as well.
Copyright: Maggie Parker <sparkermaggie@gmail.com>
Describe your objectives
You may be very satisfied with your achievements to date, but if you haven't any objectives in mind, you will come across as a person who is lacking in ambition. Discuss in detail what you really want to accomplish in the near or even far future, as well as which of your personal characteristics and prior experiences will assist you in achieving your goals.
The Most Important Tips for Writing a Self-Evaluation Essay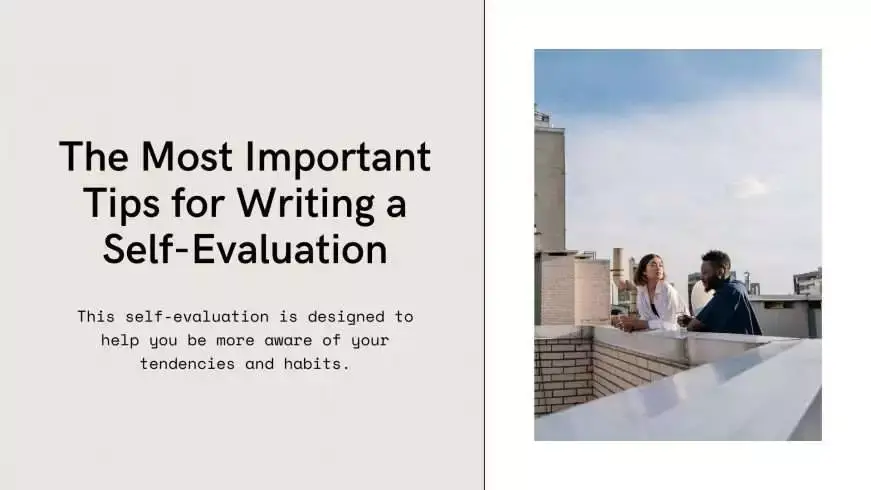 It is possible that you may be requested to create a self-review in order to demonstrate your professionalism and your willingness to continue your professional development. The process of coming up with appropriate concepts for self-reported data takes time. In any case, you must make a decision on what will be included in your report from the beginning. Furthermore, you should have an awareness of the reasons why your company has requested that you submit a self-review.
Always come up with creative solutions.
When you are requested to share your successes, strengths, and flaws, you must think about solutions as soon as you are asked to do so. If you admit to a flaw, you must demonstrate how you will ultimately overcome it. Instead of attempting to conceal your vulnerabilities, it is preferable to identify them and determine how to combat them successfully. There is always room for growth and development.
Continue to be imminent but fleeting
If you have had any professional setbacks, there is no reason to dwell on them excessively. Utilize the same recommendations and deliver effective solutions. It is preferable to keep this section as brief as possible.
Make your successes known
You must, without a doubt, concentrate on your own achievement. At about the same period, the pieces that have flaws and faults are necessary to function well. It would seem unfair to do a self-review based just on facts of achievement. Even yet, while you're concentrating on your successes, tell the truth.
Demonstrate your professional worth
It is imperative that you should not fail to acknowledge the contribution of your company to your successes. No way are you going to be able to conduct a campaign on your own. Demonstrate your significant contribution to corporate efforts, but do not fail to do so as a member of a well-organized collaboration environment. It will distinguish you as a highly effective team member.
Conclusion
If you follow the suggestions and in-depth explanations that have been offered above, you should be able to write a well-written self-evaluation essay without difficulty. When writing, keep your sentences short and to the point. Only share relevant experiences.