As an affiliate-driven website, Icy Tales earns from qualifying purchases.
Land investments have always been the top priority assets of one's life. But is buying land a good investment? We will know in this article and also talk about the pros and cons of owning raw land to help you have a sound vision of it. If you are planning to invest in land, stick with us. But first, you must start with the question, 'is buying land a good investment?'.
Most people around the world have a common goal, and that is owning a beautiful property. Nowadays, people prefer to buy flats or houses with lesser spacing due to the higher population rate. But, if they can get raw land, they try to get one. Land investment is an excellent opportunity for anyone as it gives them higher returns than selling other assets. We will discuss this part more in-depth in the end.
The land is limited, and so is the availability of buying it. It has tremendous changes over the years. If you invested in the land a year ago, it would still rise in its pricing according to its location and measurement. At the same time, it can be risky. Land ownership needs a lot of documentation, and you should only invest in it if you find a real piece of land that is not fraudulent.
1. Is Land a Risky Investment?
People often think that buying raw land is a risky investment. The land is a one-time investment property so it won't generate any income yearly. Of course, its value increases as soon as you buy it, yet it won't give you any monthly money. But selling it will generate higher amounts from your investment a year or a few years ago.
Many people purchase land to build houses on that land or for business purposes. Expanding your assets is not a bad thing, right? So, we can say that land investment is partially risky yet gives you higher sales returns.
It is amazing if you have the money to buy vacant land. Nowadays, lands are of such higher prices that it is hard to afford and build a new house. So, they opt to buy comparatively cheaper flats. People who have their respective vacant land or have a house on their land are lucky as it has a higher market value.
2. Is It Worth Buying Vacant Land?
Is buying land a good investment for everyone?
Owning land is worth it. The land is worth buying if you get a piece of land at the right price that matches your requirements and availability. But, the land with mortgage payments, or any other amount, is not worth buying as the bank can easily take away the land if you do not pay the mortgage.
So, the land is only worth buying when no other paper works left. If you have any such cases, you could not even sell the land. Once the dues are cleared from your end, you can easily think of the land. It gives you financial security as well. No one can predict days; you can sell the land according to the land values in need. Then, we can consider that buying the land is your perfect choice.
3. How To Buy Raw Land?
One has to do many things when buying land. Later, they only need to pay the property taxes on time. Finding an appropriate vacant land is a bit complex as there are many cases where you love the land, but the pricing is too high. Whereas, sometimes, you dislike the land location, and pricing matches your needs. So, we can say that buying vacant land has a lot of influence on the location. The better the location, the higher prices.
So, land investors sometimes have to take help from the agents or deal with it through their relations. Most real estate investors take help from agents. But in India, the land is specially bought between friends and family. Later, if they cannot sell, they get help from agents.
After choosing your ideal land, you can proceed to the next steps that allow you to have legal rights on the land.
4. What Is Real Estate Investment?
Did you know that there is a huge market for land in real estate? In simpler terms, we can define real estate investment as an investment where people work closely with the land by buying and building. Later those spaces are rented over, and a good amount of profits is earned from it.
There are different sectors of real estate investment. Like residential land, commercial property, vacant land, and industrial land. Real estate investors earn a passive income by developing undeveloped land every year. The investor purchases the raw land from its owner and sells or rents those properties by making many changes. The investors witness steady cash flow on their assets. There is a higher chance of cash flow every year as the prices of the properties increase after every change.
4.1. The Reasons Why One Should Invest In Real Estate:
Real estate investment has a lot of benefits and drawbacks. The reasons for investing in the land are mentioned below:
Overall financial security
higher returns
generation of steady income
protection from economic inflation
emotionally satisfied investors
4.2. Sectors Of Real Estate Investments
There are main sectors of raw land investing. We can categorize them into:
Land
Residential property
Industrial property
Commercial property
5. The Pros and Cons of Buying Land
The following sub-headings are the pros of buying land. It has great significance, and people rely on it for multiple things.
5.1. Pros:
5.1.1. Cash Flow
There is a steady cash flow in land investment. Every month you receive a ready-made income from your land. It works as a side business for many people if they have raw land where they can start the business. Some people majorly rely on such investments.
5.1.2. Higher Returns
Even after renting the property, one can sell the property whenever one wants. It is not only useful in the rental proceeding but, at the same time, gives higher returns on selling the land, whether the land is used or unused. Thus, it is profitable for the owner from every aspect.
5.1.3. Low Maintainance
Once you give away the land for rent, you don't have to worry about anything. The property owner can look after themselves. Once everything is done, the owner doesn't have to restrict or make any changes regularly.
5.1.4. Make Outmost Usage Of The Property
The property owner can use the property for various purposes at any time. They need to build the structure, and the rest can be changed according to the owner's needs. The land is among the great business of rental properties and can be sold. Even if they don't construct anything, the land still has a great value.
5.1.5. Financial Security
Is buying land a good investment financially? Land investments give financial stability to the property owners where they are at relief. It is like a side assurance that people do to generate some extra money. They can get extra income if they have any business or sell the property at their desired price.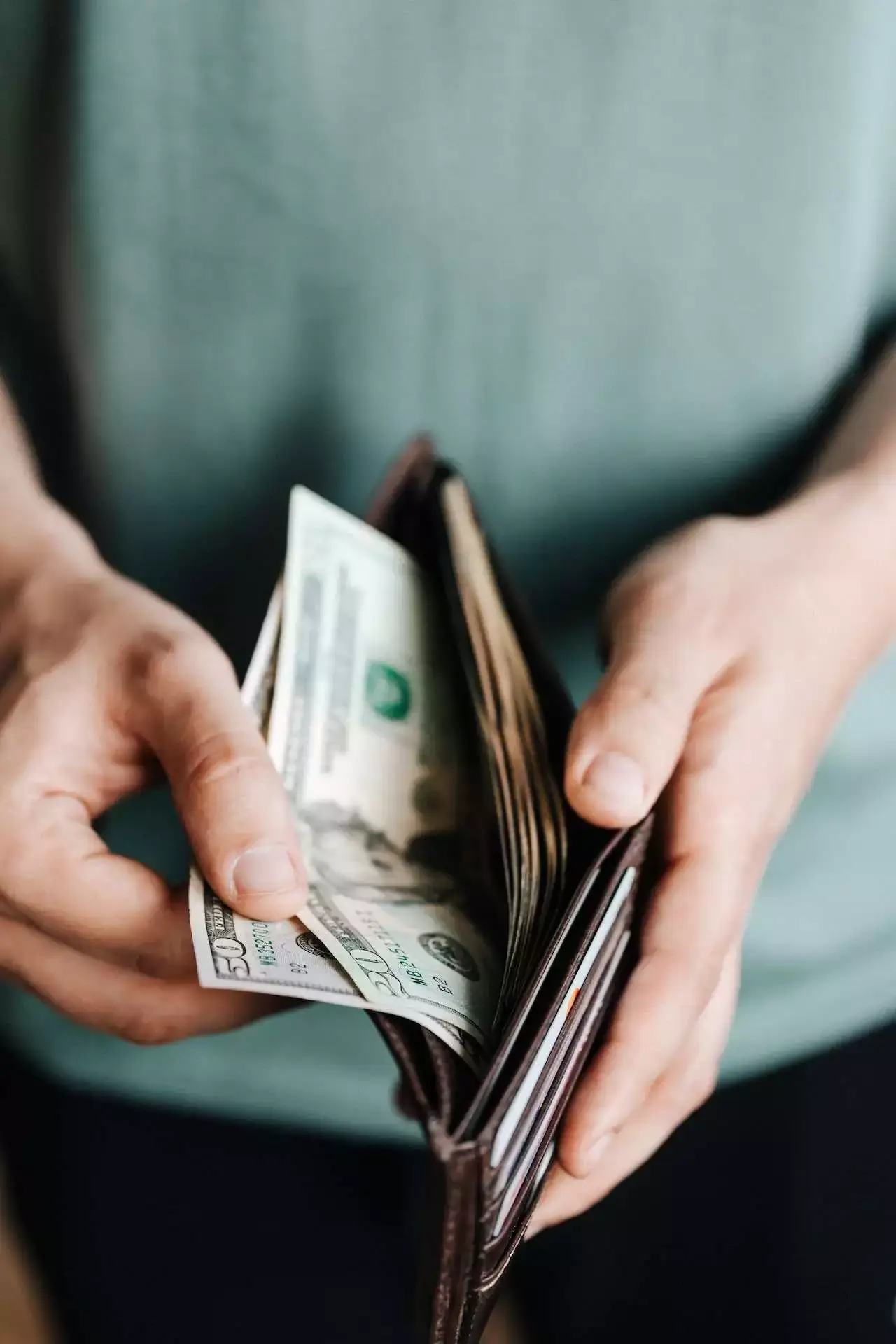 Now, let us discuss the cons of land investment as we have discussed the top five pros of land investment.
5.2. Cons:
5.2.1. Availability Of Land
There is a land shortage, as per the clients' concerns. Because of the growing population worldwide, the demand for land can not be fulfilled. Clients might demand land, but the brokers cannot meet those demands. Thus, there is a higher possibility of a sharp fall in land availability.
5.2.2. Encroachment
It isn't easy to judge a landowner by their conversation or appearance. There are so many encroachment cases everywhere that sometimes people are afraid to buy land. Many illegal lands are sold to people fraudulently. The brokers present them in a way that people trust without questioning them.
5.2.3. Finding a Suitable Buyer
It is very difficult for the landowner to search for a client that can give their desired amount for their vacant land. Sometimes, the landowners ask for higher prices that do not meet the buyer's preference and vice versa. Therefore, such lands are not sold easily.
5.2.4. Issues In Land Loan
It is said that banks approve loans for any construction on land in the owner's name. But, they don't approve any loans for buying land as it is risky for the bank and the buyer. If they cannot pay the loan, the bank has to take strict action. So, generally, the banks don't approve loans in such cases.
5.2.5. A Lot Of Paper Work
Owning land is not easy, as you need to look after various things before owning it legally. After all the informal work, next, you need to transfer ownership. You need to do a lot of paperwork and legally transfer the land from the owner's name to the new owner. For that, you need to go to court for legal documentation.
6. How To Earn Passive Income from Raw Land?
Is buying land a good investment for raw land? Raw land investments are the best when done in the right place and time. You can have the best out of it when your raw land is located around developing areas. Sometimes, many valueless lands become expensive because of development. One can generate a lot of money from it. Also, you can predict the development of any specific region and buy a few acres of land that will help you earn passive income. Therefore, the question 'is buying land a good investment?' is proved.
7. Is Buying Land a Good Investment?
The first question that comes to mind before investing in land is, 'is buying land a good investment?'. People fear investing their money in land as it is expensive but have many advantages. They are in a dilemma about whether they want to purchase raw land. But, it is a question you have to ask yourself: Is buying land a good investment for you?
From the pros mentioned above, the land is a great investment. You can sell the land in need, and you will surely get higher returns. Raw land investing is considered to be the perfect idea for the long term. Every year when the market value of your land rises, you can make a lot of money from it. Also, you can buy vacant land and construct a house for your family.
Land is considered a good investment when you profit by purchasing land at lower prices. Later, the price will rise higher and higher. It depends on a lot of factors in the valuation of the land. You need to plan everything so that you are not at a loss. But, as time passes, we can see that the raw land value keeps rising every day or month.
8. Land Investment Tips
'Is buying land a good investment?' is a top question. But without information or guidance, it becomes difficult for the buyers to decide whether they want the land or not. So, we have mentioned the basic tips for purchasing raw land to make things easier for you.
8.1. Investment Strategy
Buying land can be a good investment when you strategize. Strategizing the rules and land use restrictions is good before purchasing. The research should be done extensively so that everything is under local laws. Research helps us know whether buying land is a good investment or not. Strategize where and how you are going to invest the money.
8.2. Road Access
Land that has direct road access is good in every aspect. If you are buying the land, there must be a path directly connecting the raw land with the road. So, check it before proceeding with the legal work. You need to check whether the land connects to the road, as it will enable building the property's gateway. Many people make mistakes here.
8.3. Investment Options
You should always keep investment options before finalizing the deal. When you look for options, you get proper knowledge about everything. You can compare the properties with one another. You might get a better opportunity than running after the others. So, you should always keep options to purchase the best land. Buying land that isn't suitable for you with high payouts is unnecessary.
8.4. Local Sewage System
It might not be a common thing to discuss as many people miss out on enquiring about the area's sewage system. The sewage system is very important because if you are constructing something on that land, the drainage system is important for the water flow. You can regret buying the plot later if you don't look after this point. Is buying land a good investment if you don't have a sewage system? No, right?
8.5. Future Development
Search for land that has higher possibilities for future development. Such land value increases quickly, and you can get a greater return whether renting or selling it to someone. The underdeveloped areas take time to develop, and their valuation is lesser than the developed ones.
8.6. Location
Having the best location matters a lot as people search for things that are easily accessible through their property. The crowded place is the best for buying commercial property as everything is near each other. If you can get land in a golden region, it will benefit you. But, it is difficult to find vacant lands in such busy areas as they are already occupied by someone or the price of the land is too high. Is buying land a good investment after you don't get a suitable place? So, don't compromise the location at any cost.
As we have concluded, we hope that the article has made some impression on your mind about whether buying land is a good investment or not. If yes, you should go ahead and invest in it. We have tried to give overall help from our end that will make things easier for you to understand while purchasing. Purchasing the land is not a game of a day or two. But, it needs a lot of research and time for the best results.