As an affiliate-driven website, Icy Tales earns from qualifying purchases.
Lovers of smoked salmon often ask the question; is smoked salmon healthy? so they'll be on the safe side. It is important to know the health benefits of smoked salmon so that you will know how to add it to your diet.
You should know that the minerals and vitamins contained in smoked salmon help to boost your health and decreased the risk of heart disease. Let's briefly look at the definition of smoked salmon before we go into its health benefits.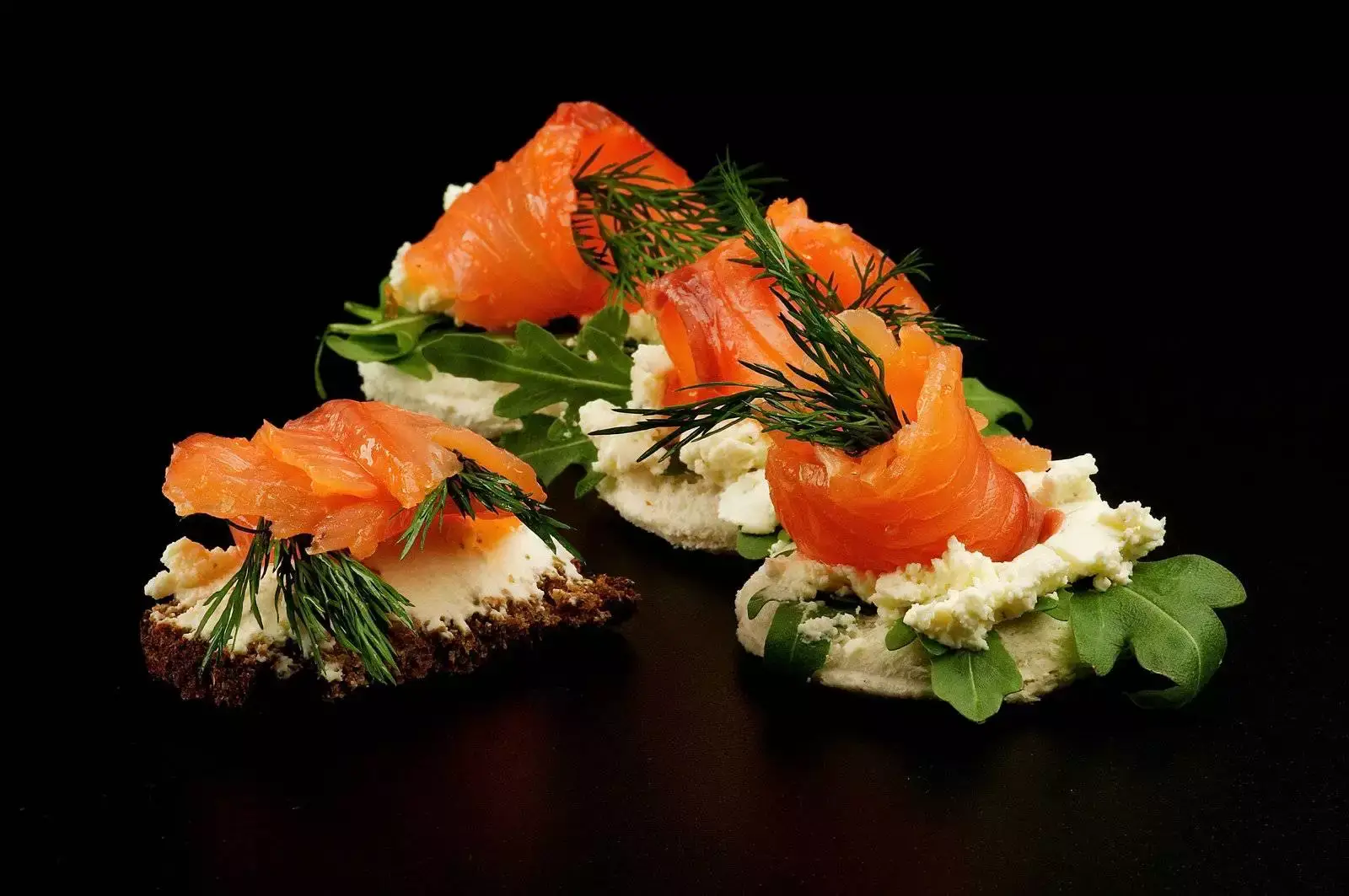 1. What is Smoked Salmon?
Smoked salmon is known for its salty flavor and can be eaten with crackers and toppings like cheese, cucumber, or tomatoes. It can be tender and flaky and sometimes mistaken for lox.
In the olden days, fish has been smoked with salt and preserved for weeks. There are however different methods to smoke our food; cold smoking and hot smoking.
1.1. Cold Smoking
This involves the use of salt on the salmon before smoking. The smoking is done at a temperature of about 85 degrees Fahrenheit to preserve the fish and remove its moisture.
This can also help to retain the texture of the salmon to its original raw form thereby giving the cold smoked salmon its smooth texture.
1.2. Hot Smoking
In this method, the fish is smoked at a higher temperature with the aim of cooking the fish. A hot-smoked salmon has a smoky flavor and flaky texture.
Smoked salmon nutrition is high with low calories.
Listed below are some of the nutritional content of smoked salmon
4.3 grams of fat
672 milligrams of Sodium
0.85 milligrams of Iron
18.3 grams of Protein
11 milligrams of Calcium
26 micrograms of Vitamin A
32.2 milligrams of Selenium
2. Is Smoked Salmon Healthy?
Smoke salmon is an excellent source of omega-3 fatty acids which is essential for the body. It provides different kinds of health benefits. They include:
2.1. Supporting Heart Health
The fatty acids contained in smoked salmon are essential for heart health. Since the Omega-3 fatty acid occurs in oily fish in form of DHA (docosahexaenoic acid) and EPA (eicosapentaenoic acid, it is advisable to add smoked salmon to your diet because it contributes to a healthy heart.
This also helps to maintain hormonal imbalances and joints.
2.2. Anti-inflammatory
Smoked salmon plays a vital role in reducing the effects of inflammation in the body.
This can also help prevent and control diseases like cancer and diabetes. Regular intake of salmon which contains more oil can help lower the levels of inflammation in the body
2.3. Supports Healthy Ageing
The Protein contained in salmon helps to maintain bone health and also prevents the loss of muscles. This can lead to the reduction of signs of aging and also prevent Ultraviolet damage on the skin.
2.4. Brain Health
The consumption of fish like smoked salmon helps to improve memory and decrease brain loss related to aging.
The omega-3 acids content in the salmon makes this a reality. Fatty acids are known to control conditions like depression and Alzheimer's disease.
Since salmon contains protective antioxidants like astaxanthin, they help to reduce the risk of heart disease.
2.5. Vitamin B12
The vitamin B 12 content of smoked salmon contributes to healthy blood and nerve cells. When you have little or no Vitamin B12 in your body, it could lead to anemia.
Smoked salmon also contains Vitamin D which is very important in bone health, immune system, and brain health.
3. How to Make Smoked Salmon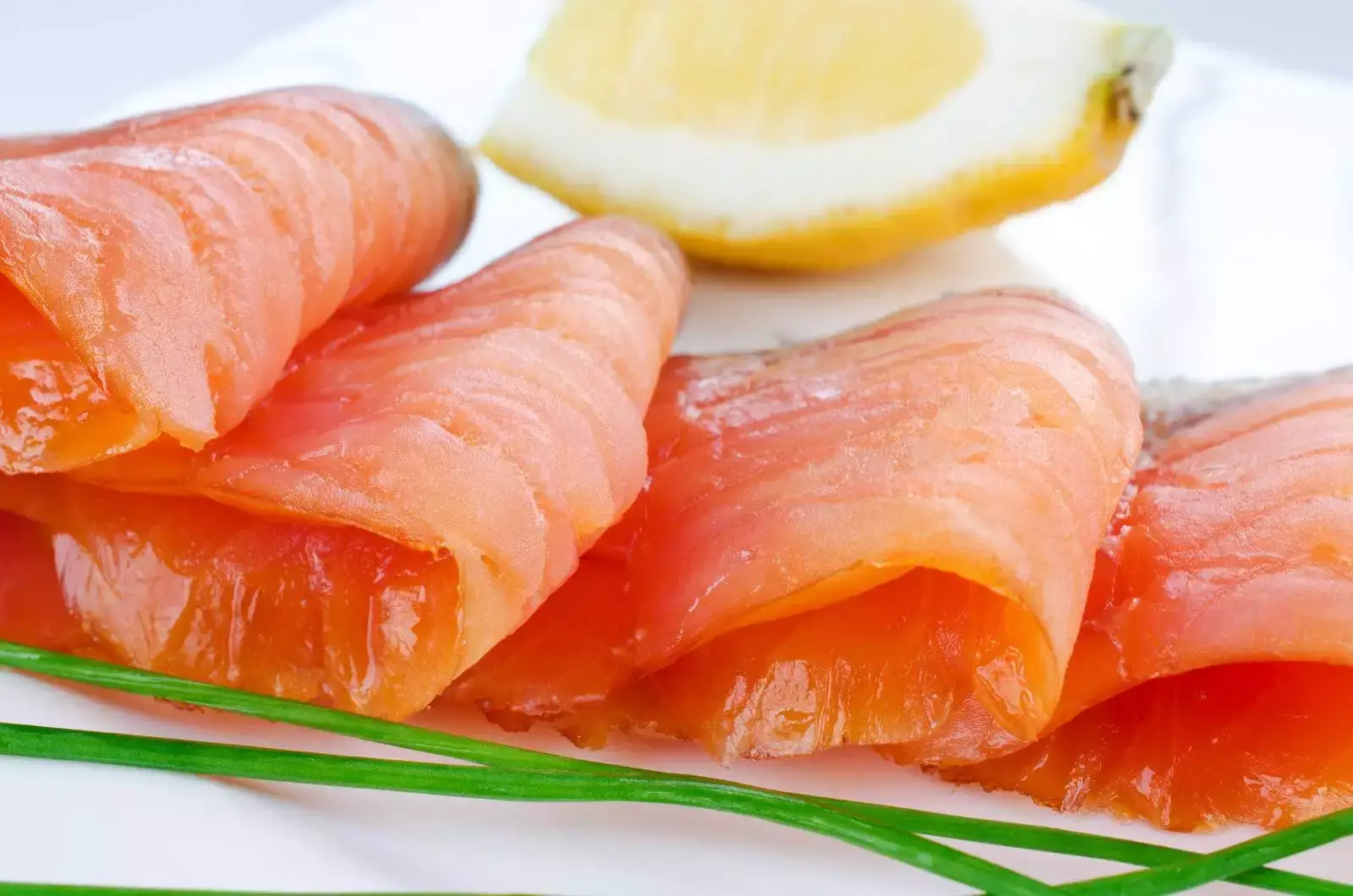 The smoking process basically involves salting and cooking the fish by smoking.
Follow these steps to smoke salmon:
1. You can use salt or sugar (if preferred) to cover the filets and let them sit in for about 24 hours. This process is known as curing.
You should know that the longer the process, the higher the salt content. This also removes moisture and preserves the salmon from harmful bacteria.
2. The next step is to rinse the filets with water to get rid of excess salt. Then, you transfer the filets to a smoking klin for the drying process. This process will help the filets to form a coating of protein for the smoke to stick to the fish faster.
3. You should also attach a smoker to the kiln to help produce smoke. This smoker can either be from hickory, maple, or oak trees.
4. How to Store Smoked Salmon
Smoked Salmon can be stored in different ways to prevent spoilage. Some can be stored in the refrigerator while some have to be opened before storage.
It is highly advisable to confirm the recommended storage method from the product label.
Smoke salmon can be stored in the refrigerator for over two weeks. When frozen, it can last for about three months.
5. Risks of Smoked Salmon
Apart from the fact that smoked salmon has a lot of health benefits, there are also things you should look out for.
1. It is recommended that pregnant women who want to eat smoked salmon should cook hot smoked salmon to about 165 degrees Fahrenheit before consumption.
Since cold salmon is not fully cooked, there's every tendency that it to carry food-borne diseases.
2. It can also increase your risk of listeriosis which tends to affect newborns, pregnant women, and older adults. It is advisable to stay away from cold salmon to prevent this illness.
6. How to Eat Smoke Salmon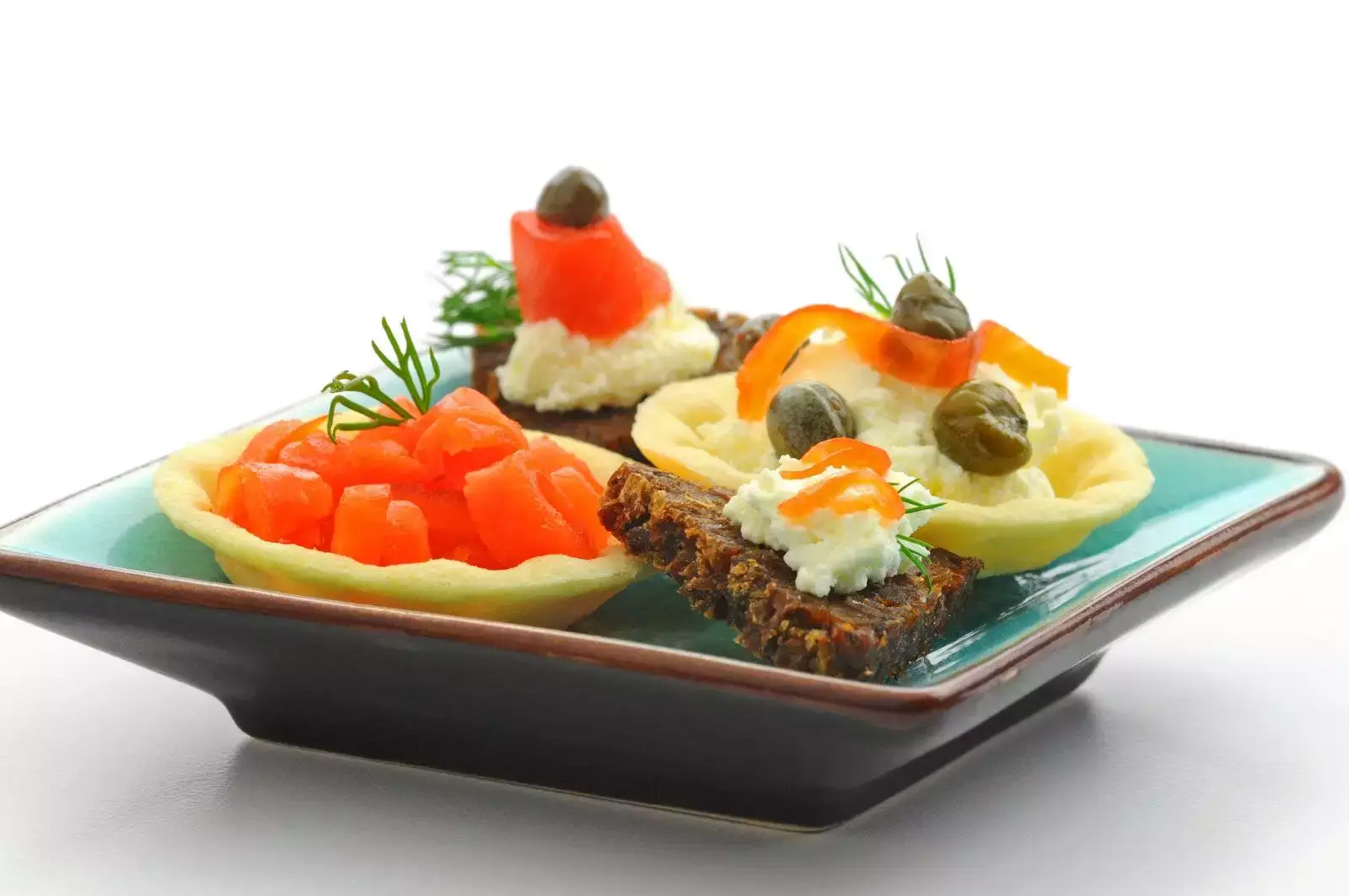 There are different ways in eating smoked salmon. They include the following:
Mixed with pasta
Baked into gratin
With vegetables
With bagel and cream cheese
With scrambled eggs and toast
In potato soup
7. Final Thoughts
Although smoked salmon has a lot of nutritional value, it also has its downsides. When cooked at the highest temperature, pregnant women, infants, and older adults can eat salmon.
Smoked fish like smoked salmon is said to be safe for eating but should be eaten in moderation.
We hope we have done justice to the question; is smoked salmon healthy? Kindly share this information and leave a comment below.
8. Frequently Asked Questions
These are some of the frequently asked questions;
8.1. Is Smoked Salmon Carcinogenic?
Smoked salmon is might be carcinogenic so it should be eaten in moderation
8.2. Is Smoked Salmon Good for your Liver?
Yes, smoked salmon is good for your liver as it helps reduce inflammation and buildup in the liver.
8.3. Is Smoked Salmon Good for your Skin?
Yes, smoked salmon is good for your skin because it contains astaxanthin which helps to protect the skin from ultraviolet rays.