Many times there are movies which are made with investing lots of money and time are unable to make it to the big screen due to one reason or another. But some movies after a long time of their making finally gets a release date and become a treat for the fans and the actors as well. In the same criteria stands a movie which has big names and outstanding performances by them but failed to get a ticket to Bollywood. I am talking about the 1988 Gulzar's movie Libaas. But on his 83rd birthday as a special treat to his fans, this movie is all set to hit the theatres.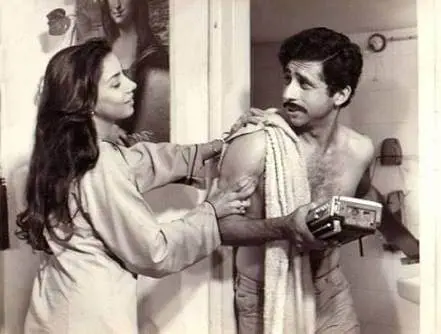 The story of the movie revolves around theatre director Sudhir (Naseeruddin) and how actor wife (Shabana Azmi) and their life amidst the showbiz. Music for has been composed by the duo hit of that time Gulzar and R D Burman. Libaas was produced by Vikash Mohandas at that time but now will be released by his sons Amul Vikas Mohan and Anshul Vikash Mohan.
The movie was shot and completed in 1988 but was never realized in the Indian theatres. Though Libaas had been shown at the International Film Festival of India in Goa on 22nd November 2014 and was also screened earlier at the International Film Festival in Banglore in January 1992.
The movie will finally hit the theatres after 29 years.