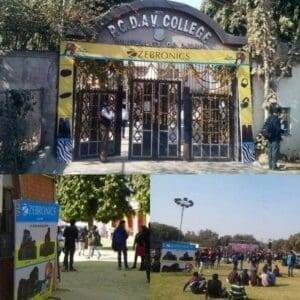 January and February are known as 'Fest Months' in Delhi University. However, with many colleges competing in the preliminary days, P.G.D.A.V's fest had something very different to offer. The two-day-fest scheduled on the 1st and 2nd of February was based on the theme " Ishq-e-Dilli." The fest was definitely not the one most talked about before its commencement but left a more powerful impression on spectators than any other fest so far.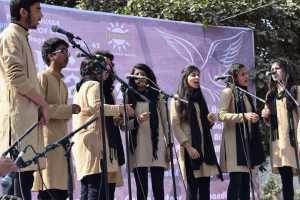 Ahaz featured a wide range of competitions, including folk dance, western dance, classical singing, beatboxing, band performances, and many more. "Court Room Debate" was a completely new concept, and it gave me the feeling like I was sitting in a courtroom, watching advocates screwing with the judge's mind! One of my favorites was LAN gaming. It's not too often that we see competitions like this in fests.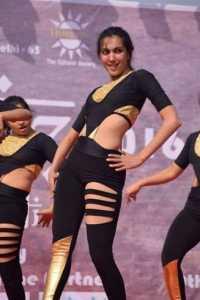 The most interesting part of the fest was the special performance, and guess who performed! Astitva Band on day 1 and Gajendra Verma on day 2. Most of you have not heard these names, but what if I ask if you have heard the songs " Emptiness" and "Mann Mera" from Table No. 21. Yeah, these songs were sung by Gajendra Verma.
FOOD
What do I even say about the food? If you've got the biggest canteen of Delhi University, then who can even compete? Yeah, this is true. We have the biggest canteen in all of DU. We had a large variety of food like Pav Bhaji, Manchurian and we didn't even need to call caterers from outside.
COLUMBUS
I have never seen any such thing in any fest. We had Columbus, the amusement ride in the fest! It attracted almost everyone. In fact, one of my friends went for the ride thrice!
STAR NIGHT
Day 1
On day 1, the Astitva Band took the stage in darkness with shining stage lights and disco lights. The awesomeness of the band could be seen, in fact, could be heard when they rocked on old songs like 'Humma' into power-packed rock performances.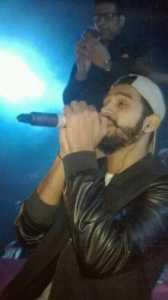 Day 2
Gajendra Verma was the star of the night on the second day, who started the night with a bang by singing one of his best songs, 'Mann Mera.' You won't believe this, we have a full-sized cricket ground, and it was filled with students who had come to watch him. He sung many of his songs and also sang songs of other famous artists. Some of those songs were: Kabira, Phir Mohobat, etc., which sounded so melodious in his voice.
He ended his performance with another one of his blockbuster songs, " Emptiness," and truly, this was the song everybody was waiting for. Again, the students were seen rimming and dancing all over the ground. The impact was so powerful on me that even in the metro, I was singing and dancing. And people? They couldn't stop looking at me and thinking, 'what the hell is wrong with that guy?'