The Princess Diana Documentary
As a child, I considered Princess Diana a heroine of her times, but little did I know that she was born a heroine.
From Lady Diana Spencer to Princess of Wales, and then to the people's Princess, late Princess Diana's life and even death are full of mystery.
One can only speculate on the actions of her life and the royal family from the breaking news and interviews that she gave to the world.
So, today in this article we are going to know a bit about the life and the various Princess Diana Documentaries out there.
Documentaries on 'The Diana Story'
Multiple documentaries have been made on her life and legacy. You might be interested in who portrayed the People's Queen on screen. Following documentaries answer your curiosity:
In a 1992 T.V movie, "The Women of Windsor," Nicola Formby played her role. It portrayed her story of marrying into a royal family with Sarah Ferguson, the Duchess of York.
In 1993, a biopic based on Morton's biography of the Princess with the same name, "Diana: Her True Story," features Serena Scott Thomas.
Julie Cox gave life to her character in "Princess in Love" in 1996, based on a book with the same name. It showed her affair with Cavalry officer James Hewitt, her riding instructor that lasted five years.
Amy Seccombe reported her presence in a tribute film, "Diana: A Tribute to The People's Princess," which focussed on the events of her final days and her relationship with her kids, Prince William and Prince Harry.
The year 2013 also gave a movie on her life named "Diana" in which Naomi Watts played the queen. The story showed her affair with a British-Pakistani heart surgeon Hasnat Khan.
"Diana: In her own words" aired by National Geographic revealed a sensational account of Diana's life and lineage.
Which blew readers' minds away as it presents her own words recorded for journalist Andrew Morton, the best-selling author of her biography, Diana: Her True Story.
Among others, season 4 of "The Crown," 2020, which is based on the life of Queen Elizabeth II, also gives insight into her life in which Emma Corrin played Diana's role. The Crown shows her journey and ends with her death signs.
In October 2021, Princess Diana's life, revealed by a new documentary or a television series called docuseries, "Diana" re-examines her tale as a modern woman.
According to the executive producer Matt Robins and Emma Cooper, it portrays her journey from her childhood to the car accident after twenty-four years of her demise.
A new documentary on Princess Diana premiered in November 2021 named "Spencer," featuring Kristen Stewart, which shows Diana's move to end her marriage and return to her former self; thus, the name justified Spencer.
Over the course of time, various documentaries have been made featuring various actors to show different sides of Princess Diana.
Each of these documentaries have focused on different aspects of Princess Diana's life. But what was so intriguing about her life that made it to so many documentaries?
Well, we will go through her life in this very article.
Below are the 10 facts you need to know about the famous Princess Diana documentary-
1. Her childhood was not happy
Diana Frances Spencer was born on July 1, 1961, into an aristocratic family at Park House, Sandringham, Norfolk, England, to the parents who got divorced when little Diana was only 7 years old.
In her recordings to Morton, she revealed her father was abusive, and once she saw hiding behind the door, her mother crying when her father slapped her.
It was her response when being asked about her first childhood memory.
That was why she took great care in the upbringing of her children, Prince William, and Prince Harry, and wanted to give them an everyday life away from the limelight.
"Don't call me an icon. I'm just a mother trying to help." This is the late Princess of Wales, who first looked at herself as a mother.
Her love for her sons was her priority.
"I live for my sons. I would be lost without them." – She said.
2. She wanted to tell her side of the story desperately
Though she lived in public, her innermost feelings were still uncaptured and she had a lot to tell.
She was not a happy-going girl from the inside after her marriage to the heir of the British throne, as most of her pictures showed her to be.
Everything was not well, and she had no way to tell everyone because that could turn into a catastrophic situation for her being a public figure and vulnerable to her kids.
But the world had to see the reality. It came through one of her close friends, James Colthurst, who used to travel to Kensington Palace to record the royal yet tragic history of the British royal family.
Then he used to pass it to the journalist Andrew Morton who was supposed to write her biography.
Colthurst said that Diana needed to feel free to tell her story, and did not stop and told everything from her childhood to clashes in marriage to what goes in the Buckingham Palace without a moment of halt.
It was an overwhelming account to listen to, according to Colthurst.
3. She was not much impressed with Prince Charles in the first meeting
When she was just 16, her sister Sarah brought Charles to her home; rumor has it that Charles was dating.
Diana considered him a sad man in the first meeting. However, Prince quite liked her for what a lively girl she was and her sweet & simple nature.
Having shifted to Kensington Palace for a job in the kindergarten, she again met Prince Charles, and after a few meetings and proposals, they were all ready for the grand wedding.
When Charles proposed to Diana, she thought it to be a joke, and later, when she agreed, she knew within her heart that her fate would change forever.
4. Diana knew about Camilla Parker even before her engagement
After announcing their engagement and returning from their three-week trip to Australia, Charles dropped hints of being not in love with her in an interview in Diana's presence.
Also, Diana had noticed the connection between Charles and Camilla Parker, his former lover. She was getting increasingly aware of her impending future.
She said in one of her recordings, "I felt I was a lamb to the slaughter. And I knew it."
It was clear that she had hints of what her future would look like, but she could not cancel the upcoming wedding as it was announced in the public and everyone was all excited for the royal wedding.
Consequently, she became prone to Bulimia Nervosa. "Bulimia started the week after we got engaged," she told in her recording. After that, Bulimia became her lifelong disease.
Her wedding day (attended by 2650 guests and viewed by nearly 1 billion people on screen) was the worst day of her life.
Despite the "deathly calm" feeling she had, she hoped everything would go well in their relationship, but it was clear by the honeymoon that it would not.
5. Her trouble navigating through the royal family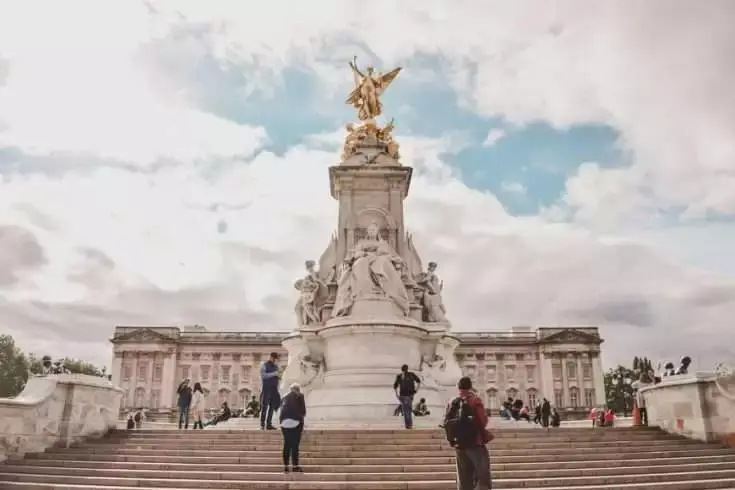 Although the story of Lady Diana turning Princess of Wales was all glittering and envious from the outside, somewhere, she knew that she would be criticized for her ways.
She said in her recordings that she had to learn everything in just one week and nobody helped but criticized her.
But there, she touched people and believed in helping the poor. In her words,
"I knew what my job was; it was to go out and meet the people and love them."
With her calm and compassionate nature, she changed the way of the British monarchy, which earlier tried to change her.
"It's vital that the monarchy keeps in touch with the people. It's what I try and do."
Suggested: The British Monarchy – Relevant or Redundant?
6. Her relationship with the media
"I like to be a free spirit. Some don't like that, but that's the way I am."
The glamorous side of her life is that she was one of the most photographed women in history, but that means she had little to no private space.
In one of the clips, she said she had a terrible time with the press because they haunted and hunted her.
Since her association with the Prince of Wales, she had to deal with the press, and once it turned out to be a scandal when one photographer took her pics in a bikini while she was pregnant.
In this scandal, she revealed that she was horrified in her clips because she'd never walk around like that in a bikini.
It was reported that the continuous haunting of the press made her car crash.
7. Late royal Princess had an imposter syndrome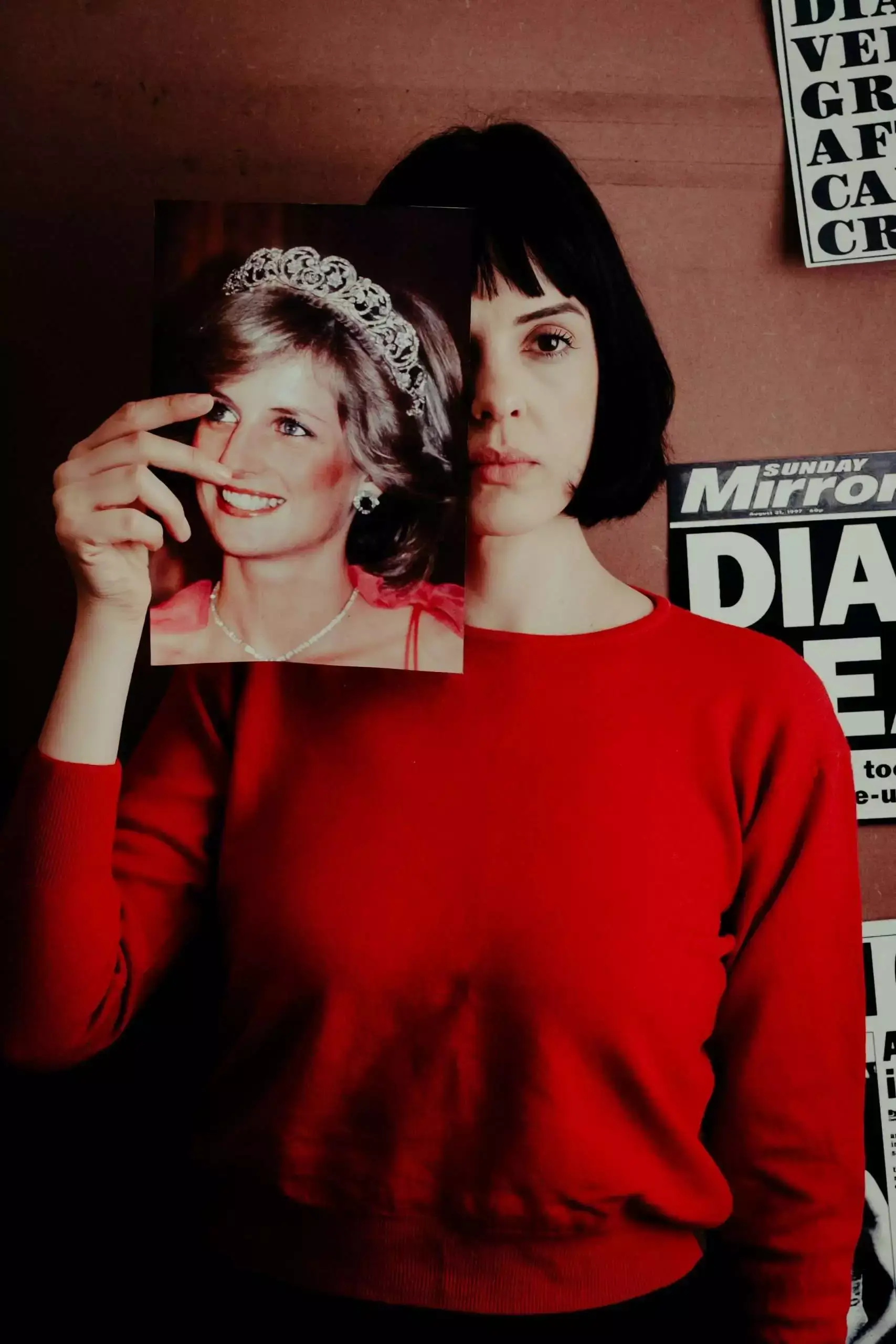 After being the Princess of Wales, her various roles made her feel conscious and overwhelmed at times.
She had insecurities about her looks and is a suitable match for Prince because of the constant gaze of the media.
She revealed that even Charles made her feel "not good enough."
The public who used to admire her every move knew nothing of what was going on in the mind of their beloved Princess.
8. She tried many times to take her life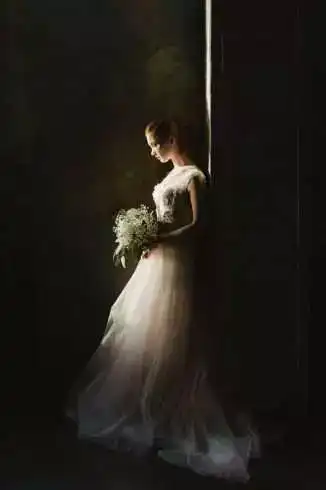 When she was five months pregnant, she tried throwing herself down the stairs and later admitted in the clips that she was crying badly due to Charles' neglected behavior.
She had even tried to cut her wrists, but it didn't move Charles, and this was making her sicker.
In her tapes, she said, "I needed rest and to be looked after inside my house and for people to understand the torment and anguish going on in my head."
She further added that "it was a desperate cry for help, and I'm not spoilt. I just needed to be allowed to adapt to my new position."
9. Diana opened up on Camilla
In one of her secret interviews with the BBC Panorama, Diana confessed to Prince's affair and his former lover Camilla Parker.
"There were three of us in this marriage, so it was a bit crowded," said Diana.
Later on, she confronted Camilla in one meeting and said she knew exactly what was going on between them. Also, she said she was sorry to come in their way.
The rift was already there between Charles and Diana due to the former's mistress, though the couple officially separated in 1996.
10. Her death made her immortal
The beloved Princess of Wales, even after stepping down from her title Her Royal Highness, continued ruling hearts by walking across a landmine field.
She did so for a campaign to prohibit the use of landmines in Angola. Her work raised awareness about the criticality of this issue.
After a few months of this event, in August 1997, she passed away at the age of 36 in a hospital in Paris.
Her funeral took place on September 6, 1997, at Kensington Palace, and around 2.5 billion people saw it on television. She was buried at Althorp House in Northampton in the privacy of Spencer's family home.
She was reported to be with her boyfriend, Dodi Fayed, in a car followed by Paparazzi, which crashed, resulting in the death of the driver and Fayed at the moment and of Diana a few hours later in a hospital.
Queen Elizabeth addressed the nation on September 9 and praised the late Princess. Millions of cards and flowers were sent to Buckingham Palace.
People's idol, Lady Diana, was no more in the universe, but her legacy would remain alive in the hearts of her admirers, forever.
It was a time of great anguish for the world who paid tribute to the real Princess who changed their lives.
After twenty-four years
People still remember the Princess of Wales for her charismatic personality, thoughtful approach towards the public and the change she brought to the British monarchy.
Her dedication to supporting charitable works, handshake with an HIV+ person and walking on the mine, fashion style, appealing nature, the smile on her face, motherhood, and everything that belonged to her is etched in people's minds through British history.
With their wives, Prince William and Prince Harry follow their mother's footsteps even today and aid the nation as their mom used to do.
So, what do you think of the Princess of Wales? Isn't her story interesting?