When you click through from our site to a retailer and buy a product, we may earn affiliate commissions. This helps support our work, but does not affect what we cover or how, and it does not affect the price you pay.
It's easy to pick up a pair of footwear to match up with your western outfit, but unfortunately, the same does not happen while you are dressing up for an ethnic occasion. Well, here's a solution to all your shoe- problems, ladies and gentlemen!
So here's a list presenting four kinds of ethnic footwear that are a must-have this festive season. Also, you get a historical yet interesting glimpse of how and where these footwears actually originated!
• JUTTI
Historical Background:
This is a kind of footwear that has its origin in North India. These were basically worn by well-to-do jagirdars, nawabs, zamindars, chaudharies, maharanis, and maharajas in ancient times. The Mughal era inspires the design of jutti.
How to identify:
These were originally made up of leather and were intricately embroidered with colorful and shiny beads. Nowadays, apart from leather, other kinds of materials are also used to make juttis, and they are easily available in the local markets. Jutti generally takes the shape of your foot.
These are long shoes. They look almost alike for both men and women. However, for men, the juttis are given a  pointed tip.
Pair them up with sherwanis or Kurtis, and you are ready to rock!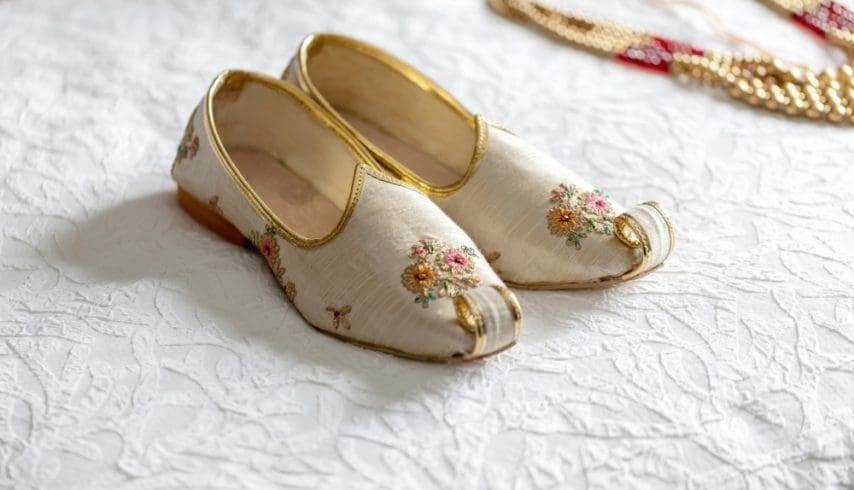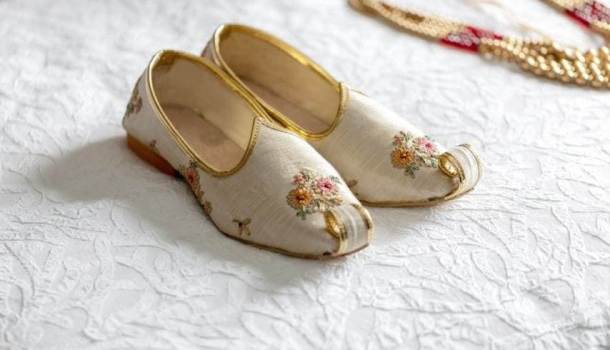 • NAGRA
Historical Background:
When the Rajasthanis came to Lucknow in the 19th century, they invented the very popular Nagra. Zamindars mainly wore them.
How to identify:
Made out of cotton material, they are also delicately embroidered in the typical maharaja style. Look for the pointed toe to distinguish it from other ethnic footwear. Some are also made out of leather which is usually plain, simple, sleek, and stylish for men. It is definitely something which you should give a try, dear men. It's time to embrace ethnicity and uniqueness!
Nagras, though originally were made for men, today you can see various nagras on display in the market both for men and women.
• KOLHAPURI CHAPPALS
Historical Background:
Kolhapuri chappals owe their origin to Kolhapur, a district in Maharashtra. According to some historical documents, the Saudagar family originally invented the now known Kolhapuri chappals in the 1920s. The samples were sent to J.J & sons, a popular retailer shop that still operates in Mumbai.
How to identify:
These sandals can easily be characterized by their T-shaped strap and a slightly decorated upper part made out of tanned leather. Due to its two-side wide flaps and the fact that it is open-toed, the kolhapuris make wonderfully comfortable footwear for the Indian feet!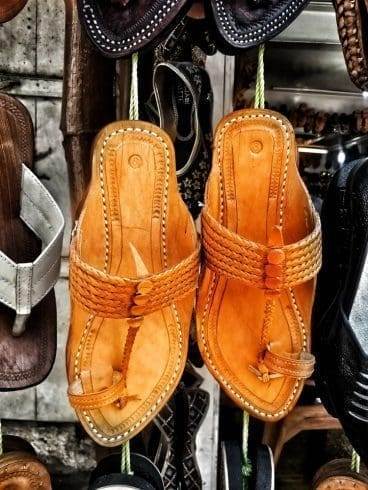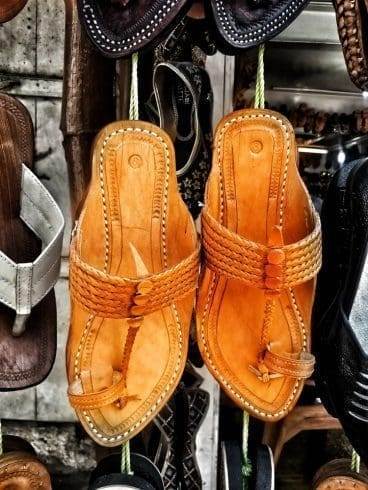 • MOJARI
Historical Background:
The idea of a mojari can be traced back to kings and queens in Indian history.
In ancient times, artisans used precious gems for embroidery.
How to identify:
Made out of leather or other textiles, Mojaris vary in designs. Mirror work, ceramic threads contribute to the beauty of mojaris.
Though mojaris closely resemble juttis, they can be differentiated. Mojaris have a curled-up toe, but juttis normally have flat fronts. Also, Mojaris have almost open backs, whereas juttis have closed backs.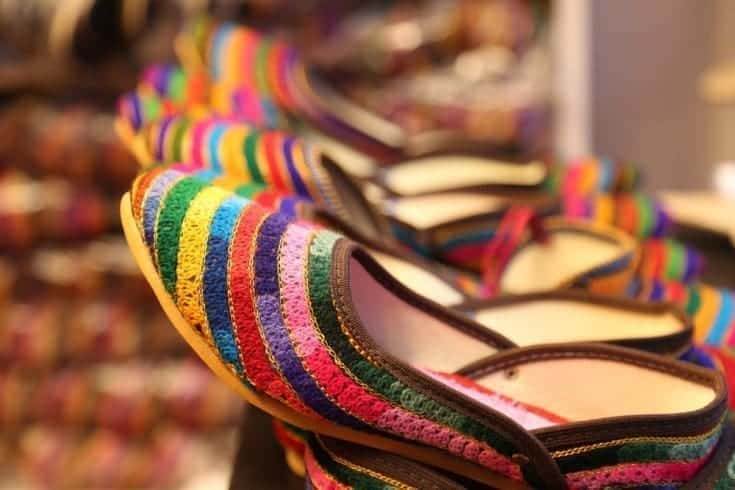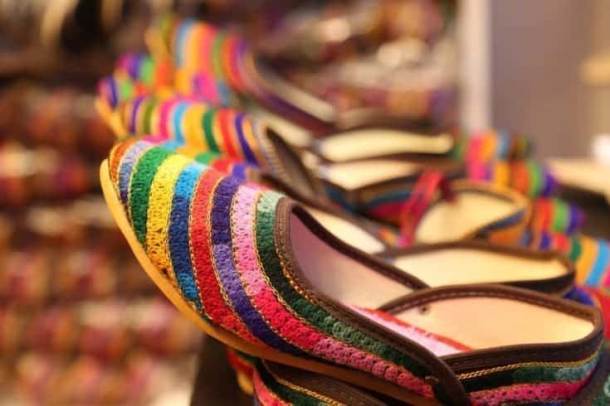 Now that you know about the pride of Indian footwear and how beautiful they all look, are you ready to rock the ethnic way this season?
---
Author bio: Literature has always fascinated me ever since I was a child. I am an avid reader, and I take ample pleasure in the art of writing as well. Learning about new things happening around the globe, discovering new facts, experiencing the little things in our day-to-day lives, and interpreting all of them in an altogether different way from my perspective has always been my way of working.