I wanted to start this review with a conversation between two characters- Mr. Md Ilias and Mr. Prafulla Sen- in the movie 'Rajkahini.' Still, on a basic Google search, I not only did not find a translated script, but I also found out that there was a lot of negativity about this movie as well. This unnerved me a bit.
I am not a professional critic, so now I'm not sure about my opinions about this movie- I have an inordinate amount of respect and love for it, while others do not. But then, I'm not a person who knows a lot about this movie's subject matter- the Partition and the violence that came with it, or such movies in general because I don't watch many of them.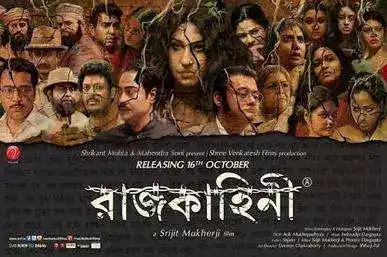 Despite being one of the best Bengali movies I have ever watched, this movie is NOT great for a Puja afternoon lull. If you have been abandoned by your friends or become tired of the pandal crowds, go for Byomkesh Bakshi instead. It is light-hearted, fun, witty, has that ONE dialogue that ensures that the director is aware of the Byomkesh/Ajit ship that plenty has tried to ignore (Satyakam instead of Satyabati.)
In fact, I desperately did not want to watch Rajkahini, so. Instead, I watched Byomkesh and left the hall feeling more or less satisfied- nothing memorable, nothing heavy.
Rajkahini does not allow you to forget what you saw in the hall. It does not give you the privilege of returning to the state of mind that you need to enjoy the rest of the pujas. After I left the hall, the only thought that I had in my head was- this is not the past, not at all.
This is the present. I was reminded of John Oliver saying, "This is the largest migration of refugees (from Syria) since the Second World War." The atrocities, which could have been dismissed as simply a cruel past, cannot be easily ignored. The refugee situation and the crimes depicted in the movie continue to happen somewhere in the world, somewhere in the country every day.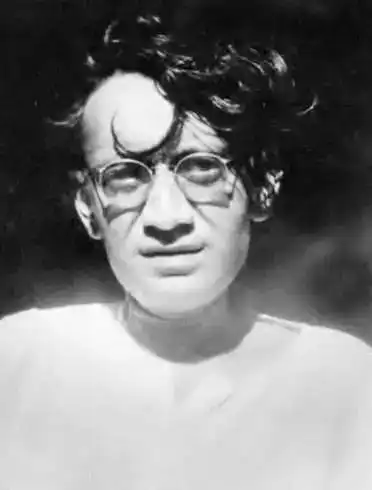 As soon as I saw the names Saadat Hasan Manto and Ismat Chughtai in the acknowledgments section, I knew that this was not going to be a very smooth and comfortable ride. There was a series of lectures about Ismat Chughtai, Bapsi Shidhwa, and Dalit literature (the importance of Trauma Narratives) in our college. I am not a weak-hearted being, but when a paper was being read out on the silences in the Ice Candy Man, I realized that some things were hard to stomach. I haven't read Cracking India, but this film reminded me of what the speaker had painstakingly explained. For those who want to avoid this movie with violence as an excuse, I have to inform you that there is very little graphic violence on screen. Instead, the whole film makes its mark through unbelievably brilliant use of symbolism and dialogues.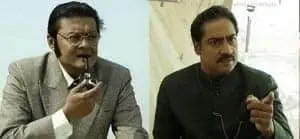 The very first scene, for example, is something that I will never forget. A father desperately asks his daughter to respond, but she doesn't. She had disappeared a while ago and left at the refugee camp by six or seven men. Till here, the implications are clear, but still, there is a chance that you might forget this girl- hence, the director follows this up with the next part which n, which depicts the trauma and the audience experience a part of her trauma as well.
e doctor barks at an assistant to open the windows because of the odor inside the room, and that is the only word that registers in her mind- "Khol." Her hands move slowly under her kameez, and she starts to untie her pants. The men in the room, including her father, the doctor, and the assistant, stare on without really being able to believe what is going on until she slides off her pants and opens her legs. That is the only word she could understand.
The rest of the film moves on with this symbolism, but I can't list everything, so I'll stick to two things- the conversation that I had wanted to speak about initially and the ending. This movie is about Begum Jaan and the women in her Kotha, but these two men- Md. Ilias and Prafulla Sen, played by Koushik Sen and Saswata Chatterjee, respectively, depicted a similarly heart-wrenching and more relatable tale.
With absolutely no antagonism towards each other, childhood friends are forced to stand apart in this battle with a manufactured hatred. Prafulla is the first one to point out the line separating them. Ilias greets him as an old friend, not as a representative of the Muslim League, greeting a representative congress Party representative in full response to Ilias' good-natured "How have you been?" (Kemon achhis?) with "Exactly how you people have kept us." (Tora jemon rekhechhis.)  The Tora and Amra question matters a lot here. Does the divide actually exist? Our professor kept asking us this while teaching The Shadow Lines by Amitabh Ghosh- are these borders real at all?
They aren't. And this film shows us again and again how ridiculous the Partition was. A random line drawn on the soil managed to cause so much bloodshed and perpetual animosity. The problem of the two countries is simplified and presented through these two friends- Prafulla and Ilias. When Ilias claims that he does not see Prafulla's face in the men who raped his wife, Prafulla stresses that Ilias must do exactly that. Even though there is absolutely no reason to think that one person is the face of an entire community and the violence perpetrated by a few members of that particular community, they must think that actually to perform their job ("Raag kor, ghrina kor, noyto parbi na.") As Prafulla says- It's very easy for you people to hate us and for us to hate you, people, now. The individual vanishes- the religion remains.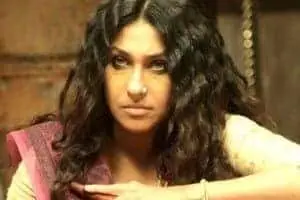 For a person whose family did not have to be a part of the exodus, I don't have stories like that from my Grandmother. The sheer ridiculousness of the whole thing has never been as evident to me as it is now. Can you suddenly one day start pretending that your best friend is not only a stranger but a rapist, a tormentor, and a murderer when you know deep down that he or she did nothing of that sort- when you know that your friend has faced similar, if not worse, tragedies? Can you start calling dear 'Ili' Mr. Md Ilias of the Muslim League?
And then comes the ending. 'Mardaani' was a good film with a REALLY disappointing (and 'filmy') ending. The ending to Rajkahini is so much more realistic. Good does not really win over evil. Those women do not manage to hit every one of those men attacking their home with a perfectly aimed gunshot wound to their chest. They do not learn how to fight like pros overnight. Actually, no, I won't tell you how it ends; watch it yourself (Just a reminder to the non-Bengali speaking audience- the Egnlish translation is REALLY good.). Does it have a happy ending? Well, it depends on how you see the world around you. So I won't give you a concrete answer to that question. But I can promise you that the ending is worth it all.
You can cringe, you can stare at the ceiling of the hall to avoid looking at the screen, you can hide your face- I did all of that to avoid watching the movie. But the director makes sure that you do not leave the hall with a vacant mind. And one more thing, I know plenty of people who think of the whole Hindu-Muslim thing as an 'us and them' debate. Think again- what really separates you both? If you can hate a random person of the other religion for the atrocities committed against your ancestors half a century ago by people who had absolutely no connections with this person whom you hate, remember that you too are connected by those very same non-existent threads to many other rapists and murderers just because you share the same religion.