You become extra sleepy: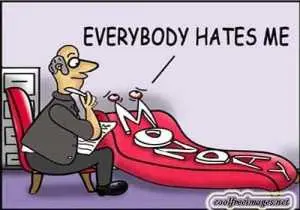 During weekend our sleep pattern changes which make us feel extra sleepy even on Mondays. Our body is tired of the busy schedule during the weekdays, and we are sleep deprived. So on weekends, people sleep extra hour which disturbs the sleeping pattern and body clock. Thus making it extra difficult to wake up early on Monday morning.
Your hangover doesn't go:
On weekends we have a happy time socializing with friends and family, so a sudden change to Monday doesn't allow our brain to concentrate on our work. We sit at our workplace or classroom dreaming about the awesome outing or the wonderful party we attended last night. Even the tiredness of weekend fun makes us feel weak.
More dull day:
Sleeping late on Sunday nights but still waking up early enough on Monday morning don't allow our body to get proper sleep and make us extra tired. Even the day seems to be extra long, making us even bored of the routine. By the time we return home, the energy level seems to be in negative and the only thing we long to get is a sound sleep. Coming back home and greeting your bed seems to be the best time of the day.
The weekend seems to be centuries apart:
The weekend is just over, and now you have to wait for another five working days to get back the weekend. Full time working with little rest and sleep make you find the next weekend centuries apart. Every working hour seems hard to pass and the days turn to be extra longer. Getting back Saturday is all you cry for the entire week. Mere realization that its just the beginning of the week-long torture feels you fucked up!
You find all dull faces around: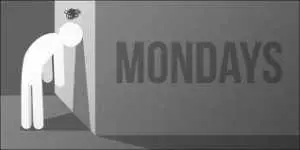 The wort realization is to find that its not just you who hates Mondays so much but its almost everyone around you. You find all dull, boring faces around you waiting for the next weekend to come. The entire environment appears to sad and dull. Nothing around boosts you to make you feel better on those boring Mondays.