Who doesn't like a tasty dessert which melts in your mouth after dinner? A Dessert is a must after a dinner. They are our guilty pleasures and thus they have to be consumed no matter what. But the sugar used in them leads to unnecessary calories in our bodies. If you have a sweet tooth and are conscious about desserts due to the unwanted calories, then don't worry anymore. We have got the perfect list here for you so that you don't have to give up on your dessert cravings. These desserts are so tempting that you will forget that they do not contain sugar. Sugar is substituted by the use of dry fruits or fresh fruits which add natural sweetness. In some cases, healthier sugar alternatives like honey and jaggery are used.
Here is the list
Blueberry Pie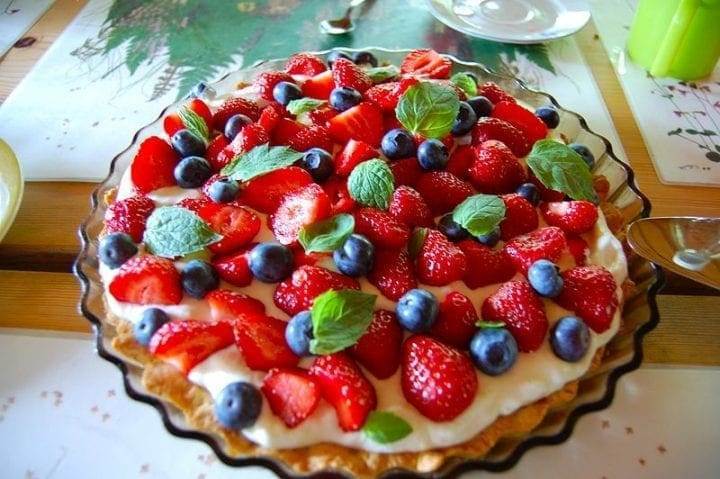 Many will be surprised to hear of a pie without sugar. Sugar is supposed to be the main ingredient in a pie. But it's true that this pie is made without sugar. It is sweetened by the use of fresh blueberries and strawberries. This recipe is given by Chef Seema Chandra.
Fruits With Silken Tofu
It is a simple yet splendid dish. Place some chopped fruits in a bowl along with some pureed tofu to turn it into a pudding dish that is amazing in taste. You can have as much as you want without having to fear about gaining calories. This recipe is given by Chef Bakshish Dean.
Pumpkin Oats Cake
This dessert is best enjoyed with a cup of hot tea. This is not only healthy as it is made of pumpkin, oats, nuts, and jaggery but also is delicious. This recipe is given by Purva Vivek Sawant.
Ragi Coconut Ladoos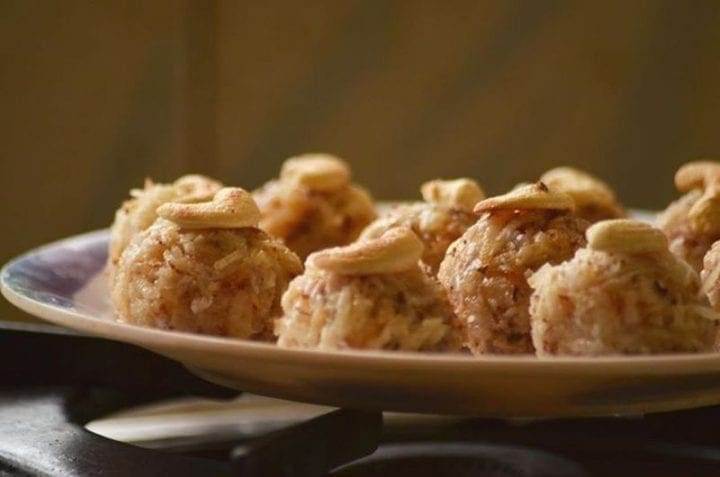 These ladoos can be made and stored for satisfying sudden sweet cravings. These wholesome and sweet ladoos are not just healthy but equally tasty as well. They are made up of coconut and ragi. In order to sweeten them, jaggery is used. Jaggery is good for warming the body during winters. The recipe for this dish has been given by A. Shanthi.
Mocha and Prune Cheesecake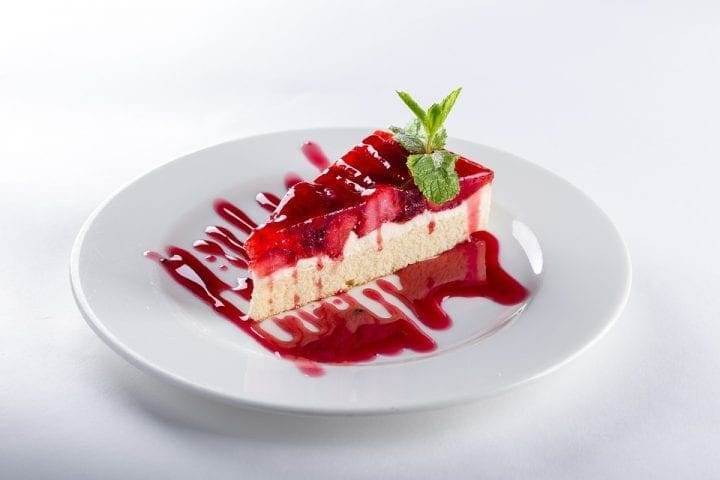 This is a creamy cheesecake with a hint of coffee. The bittersweet taste of this dessert makes it an extra special one. In order to make it sweet, prunes are used. The recipe for the dish is given by Chef Vicky Ratnani.
Fig Mousse
This is one dessert which leaves a tinge of sweetness in your mouth even after finishing it. The sweetness is the natural sweetness of the figs in the dessert. The recipe for this amazing dish is of Niru Gupta.
Hot Paneer Sandesh Pudding
This pudding just tastes heavenly with the freshly poured raspberry sauce on top of it. This is an innovative dessert made with the help of cottage cheese with a combination of warm spice like cloves, cardamom, and cinnamon. To give it natural sweetening, fresh fruits are added.  This is a dish prepared by Chef Seema Chandra.
Custard Apple Kheer
This dessert is perfect to sweeten your festive mood. Made with a combination of custard apples, jaggery, coconut milk and nuts, this sweet dish is specially made for those who have a sweet tooth. The dessert will leave you wanting for more. The recipe is given by Chef Praveen Gonsalves of Barbeque Nation.
Nutty Chocolate Cake
This cake is full of honey and lots of crunchy dry fruits which gives it a sweet yet crunchy taste. This rich and moist dessert is extremely easy to make and better than the cakes found in the market. The recipe is given by Chef Vicky Ratnani.
Sugar-Free Rice Pudding
This is a dish that has the sweetness of the coconut milk and juicy pineapple to make it sweet. This dish is so tasty that it leaves a mark every time it is consumed. This recipe belongs to Chef Vicky Ratnani.