The Living Treasures of Nature: Gift to Mankind
Nature is a myriad of creations; its treasures are endless, and the Gift of Life is the most sacred one of them all. It has blown the wisp of life into this world and bought into existence this planet we call home.
Before Human creation, nature created the flora and fauna which sustain this planet. The magnificent beasts who roam the earth and lord the Oceans. Exotic plants which give the boon of life.
From the delicately painted Crowned Hairstreak Butterfly to the exquisite Saiga Antelope, the Gooty sapphire ornamental tarantula, the most beautiful species of whale,  Narwhale, the yellow and blue plumed Mandarin Duck, the list of nature's exotic creations is endless.
It has crafted, adorned, and completed all it's masterpieces to exquisite perfection.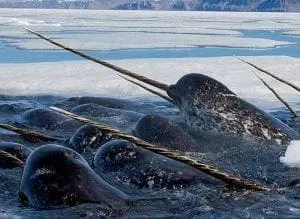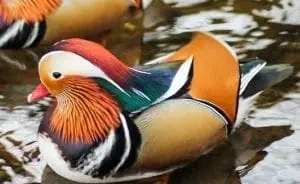 Nature has created each plant, animal, and human as a unique living being with its own set of qualities and features. Each is different and special on its own.
These Living treasures are the world's most significant heritage, and it is our duty to protect, preserve, and safeguard them.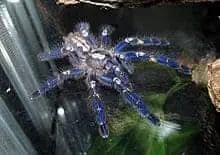 The Gooty Sapphire Ornamental Tarantula.
There are approximately 50 million species of discovered animals in the world, several of which are yet to be documented.  Out of these, 1,890 species are on the list of getting endangered, which include the Giant Pandas, Siberian Tiger, Whooping Crane, Blue Whale, and the Asian Elephants.
It is not our world; It is theirs. They had existed before human existence came into being. But it is an issue of significant concern, the pace at which their existence is ceasing.
With the changing climate, human encroachment upon their habitats, and forest fires, many of these treasures are moving towards their end.
Being an aware global citizen, we all can contribute. Thus alongside, I have compiled some volunteering and internship opportunities offered. Don't forget to check them out!
Living Treasures: Human Initiatives to Protect
When the rate of extinction rose, alarmingly, several initiatives were taken by Humans to preserve these treasures of Nature. To save them from moving towards the list of extinct species.
These initiatives have shaped up in the form of numerous National Parks, Wildlife Sanctuaries, and Habitat Centers.
They are made to safeguard the natural ecosystems and protect animals in their biological domains.
National Parks keep human and animal interaction at a safe distance and let humans interact with animals, pet them, feed them, and enjoy their vicinity. While experiencing their beauty and marveling at nature's creations, people are also made aware of protecting them.
Built to protect endangered and extinct species, the parks help to maximize the experience of a family holiday destination. Animal Parks is a beautiful place for children, adults, and older people as well for experiencing the beauty of Nature.
They are a safe haven for our Living treasures, preserving them in their natural surroundings and giving them freedom.
National Animal Parks: A Safe Haven for these Living Treasures
Today we would be taking a tour of these Living treasure coves, from the impressive waterfalls, volcanoes, and glaciers of Vatnajokull National Park to the scenic lush forests of Ranthambore National park.
Moving on towards these beautiful National Parks, I shall be giving you a good look at the opportunities they offer and volunteering for students, donation for a good cause, and even professional internships. There are numerous opportunities for all.
Go on and explore!
1. Serengeti National Park
Located in Tanzania, stretching far and wide towards the Masaai Mara in Kenya, lies the Serengeti National Park. This park promises a once-in-a-lifetime-adventure in the lap of Nature. Famous for its annual migration, these 'endless planes' give a glimpse into one of the most beautiful sights on Earth. Indeed it is a significant cove of Living treasures.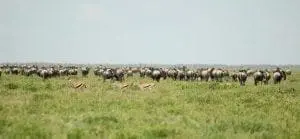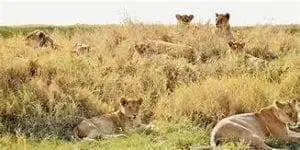 Every year millions of zebra, gazelle, and wild beasts migrate towards the Masaai Mara in search of water and green grass. It also boasts the largest population of mammals on Earth, with 2,500 lions, the highest concentration in the world.
The major reason being that the plains provide endless ground clear and favorable conditions for a hunting spree. If you are lucky, you might see the king of the jungle in action, on a safari ride, or probably a Hot air balloon up in the skies.
Best Time to Visit: The best time to visit these plains to see the migration is from December to July. While to see the predators, the months of June to October are recommended.
Having more than 76-80 properties for visitors all over the year, these plains promise a breathtaking holiday. Providing Safari Rides for the planes and Hot air balloon rides in the air is a must-visit destination.
Volunteer Opportunity 
As a global citizen, if the wildlife calls to you! Then whom are you waiting for ??  Apply today at the Volunteer program- Wildlife Safari and experience day care at Tanzania, Arusha.
2. Yellowstone National Park
The largest National Park in the United States is the Yellowstone National Park. Believed to be the first National Park in the world, it was signed into law in 1872.
It is majorly known for its geographical landscape. Covered by geothermal geysers and beautiful grasslands, active volcanoes, it boasts of a spectacular landscape.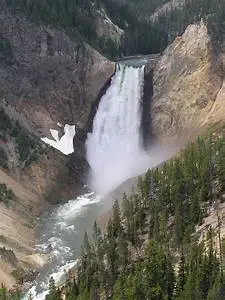 Home to some of the most exotic species of animals hosts a variety of animals due to the favorable climatic conditions.
Several endangered and threatened species call this park their home. Grizzly bears, wolves, and herds of elk and Bison roam the grasslands. Approximately more than 1,700 species of rare plants are found here.
Best time to visit
You can visit the park between April to May and September to October for the best experience.
Opportunities
You can reach out to contribute to this beautiful park at Volunteer at Yellowstone National Park.
3. Galapagos National Park
Located off the coast of Ecuador, the Galapagos National Park is one of the most beautiful, diverse, and iconic hotspots of biodiversity. Land, as well as Marine life, thrives in this protected World Heritage site.
Established in 1959, it covers 97% of the landmass of Galapagos island, leaving only 3% for the human inhabitants. It is a true example of Humans and animals living in harmony.
Home to some of the most exotic and unique species in the world, the Galapagos island itself is truly a Living treasure. The not-to-miss sights lie in Tortuga Bay, where you can get a glimpse of Marine iguanas, Galapagos crabs, and many species of birds.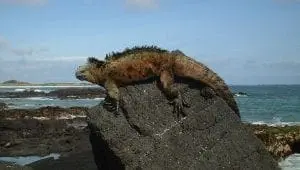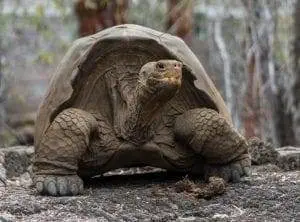 If you are lucky, you might even find the Giant Galapagos tortoise in the Bay and perhaps a group or two of the Whitetip reef sharks.
Best Time to visit 
To make the most of this magical experience, the best time to tour the Galapagos islands is from mid-June to early September and from mid-December to mid-January.
It is easily accessible by a set of flights, first to the mainland of Ecuador and then to the island Baltra or San Cristobal. Accessibility by boat is possible but takes 2-3 days, so it is not advisable.
Volunteer Opportunity 
If you wish to intern, be an ecological ambassador, monitor the hatching of tortoises, or help to conserve nature, then hurry up !!
Please select from a range of 13 programs ranging from 2-12 weeks on Volunteering Solutions- Galapagos Islands, Ecuador.
4. Banff National Park
The Banff National park is the pride of Canada, discovered in 1883 by railroad workers, and it is the first National Park of Canada. With turquoise glacial lakes and magical mountain scenery, it welcomes 3 million visitors every year.
It is offering a wide range of opportunities from hiking, skiing, trekking, and camping to the beautiful scenery. It is a must-go holiday destination.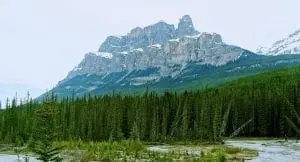 Home to 56 mammal species, it houses grizzly bears, black bears, cougar, lynx, wolverine, red fox, weasel, river otter, coyote, and many more exotic species of animals.
Best Time to visit 
The best season to visit Banff National Park is June to August and December to February. Around this time the Lake Louise is frozen, and winter sports are great fun!
Opportunities
The Banff National Park offers numerous opportunities for students, volunteers, and enthusiasts in its volunteer program. So what are you waiting for ??
Check out the programs and apply today!
Volunteer at Banff National park.
5. Ranthambore National Park
Located in the Sawai Madhopur district in Rajasthan is the Ranthambore National Park. Home to  India's most magnificent royal beast, the Royal Bengal Tiger. It is the largest National Park in India, where you can spot many different species of animals during the Safari rides.
It is named after the historic Ranthambore fortress, which lies inside the National Park.
Here, the magnificent Royal Bengal Tiger is found in its natural habitat, lapping up water from the ponds or relaxing majestically in the surrounding forest. Apart from the royal beast you might catch a glimpse of Bears, langurs, Nilgai, striped hyena, and spotted deer.
This is indeed a beautiful haven for our living treasures, protecting the endangered species of Tigers.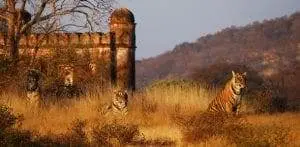 Best Time to Visit 
The best time to visit this National Park is between November and May if you wish to see these beasts in action. The accessibility to this park is by Car as it lies approximately 130 km from the nearest International airport in Jaipur.
Opportunities
If you wish to volunteer in India, there are numerous opportunities that give you the experience of a wildlife safari ride at the Ranthambore national park.
Alongside you can volunteer for creating awareness in the surrounding village. So hurry up for a trip to the pink city!
Click on Volunteering Opportunities in Jaipur-wildlife safari at Ranthambore National Park.
Do your bit and be a part of the change !!
6. Komodo National Park
Named after the famous 'Komodo Dragon,' this national park is nestled in the lap of nature in Indonesia and declared as a World Heritage Site in 1991. Now it is listed in the New 7 Wonders of the World.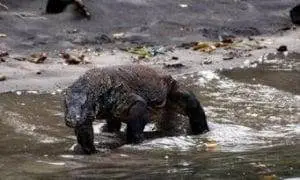 The Komodo Lizards are the largest lizards in the world and exist only on this island. Along with them, each year, visitors flock to this Park for its beautiful flora and fauna. Several marine species thrive in the waters and are well-protected. Visitors can get a glimpse of more than 1000 species of fishes, the Russel Viper, Javen Spitting Cobra, and the Timor Python.
Adding to the scenic beauty, there are many opportunities for snorkeling, deep-sea diving, and water sports for water enthusiasts.
So what are you waiting for?  Pack up and fly !!
Best Time to Visit 
The best time to visit this cove of Living treasures is April to November.
Opportunities 
Wish to spend a week amongst this biodiversity?
Go on and select a program for –Volunteer opportunities at Komodo National Park. ( although they are not available due to the pandemic, you can schedule a one-to-one call with the experts)
7. Vatnajokull National Park
Located around the beautiful Vatnajokull Glacier is this scenic wildlife hotspot. The largest National Park of Europe, covering an area of 12,000 km. Home to several exotic species of animals, this park is majorly known for its landscape beauty.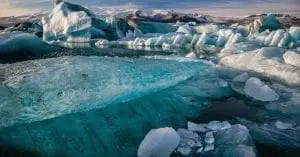 Vatnajokull National Park, built around the Vatnajokull glacier.
With geothermal springs, active volcanoes, and swiftly flowing rivers, it is home to several nocturnal animals. Due to the harsh climate and dry terrain, it is home to only those animals which can survive these conditions.
But on the other hand, it has abundant marine life, more than 1000 species of fishes and crabs. Numerous birds are also a frequent visitor to this park.
Read more on the Ecological and Physical study of Vatnajokull.
Best Time to visit 
You can visit this park at any time of the year. But for the best hiking experience, you should plan from May to September.
The list of these natural living treasure coves is endless, and so are the opportunities offered by them.
Some other famous National Parks which offer once-in-a-lifetime experience are Etosha National Park, Jiuzhaigou national park, China, Gerome National Park, Turkey, and many more.
Living Treasures: Our Heritage
These Living treasures are our Heritage, our duty, and our Biggest gift from Nature. The initiative of building these national parks is commendable, and we must do our best to ensure their survival.
I hope you are looking forward to volunteering and doing your bit for them !!