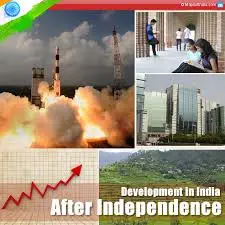 There are many things that have been changed but the most 7 Things That Has Changed in India Since the Independence time are:-
1. India-Pakistan relationship-
There is little change in the relationship between the India and Pakistan since the Independence day. There are also multiple cultural exchanges, but we were continues to see the suspicious eyes.
2. Healthcare-
There are many changes that come in the health care sector in India after the Independence. India spends only around 4.2 percentage of its national GDP regarding the health care goods and services.
3. Malnutrition-
It is not a big an irony that a country which has claimed to be one of the fastest growing development economies in the world is also prone to levels of malnutrition. Although the poorest families of India can afford the quantity of food which is required to feed a small baby, still the India is continued to be among the worst in the world.
4. Corruption-
Corruption is still the biggest problem of India since the independence time. The corruption is also referred as the consequences of the nexus between the politics and criminals.
5. Pending cases in Judiciary-
There is about 2.18 crore of cases still pending in the judiciary system of India. There are several reasons which have led to this situation including acute less number of judges, not proper management of data, the lack of technological penetration in the judiciary, slow running up of cases, and so on. And India since the independence time, has not improved anything in this sector.
6. Education-
With the rate of literacy which is going to 74 percent in 2011 from a dismal 12 per cent when English people left us, it's a big leap to forward. However, the drop in the rate of illiteracy has not been matched with the exponential growth of population. India contributes a hand along with 135 countries in the world to make the Right to Education a fundamental right of India but still have marred its implementation.
7. Agriculture-
The Agriculture plantation is increasing day by day in India since it became Independent. The agricultural sector of India which still employs around 60% of the whole working population.
Since the independence, the most awaited one, we have achieved a lot and lost in many sectors too. But freedom has its side effects, whether good or bad. As it is said, "In freedom, most people find sin."