Did you read about a 0% financing ad for that car you wanted to buy?  Are you asking yourself, is this too good to be true?  You will find automakers advertising a 0% interest car financing offer all the time, but do they all hold weight?
While the zero-percent financing offer has been a perk for all sellers to attract buyers, you don't want to fall into the potential pitfalls of this type of offer. If you are considering to purchase an automobile, buying some jewelry, maybe a laptop, or even the recliner couch set using the 0% financing model, read this buyer's guide to 0% financing prior to making a purchase.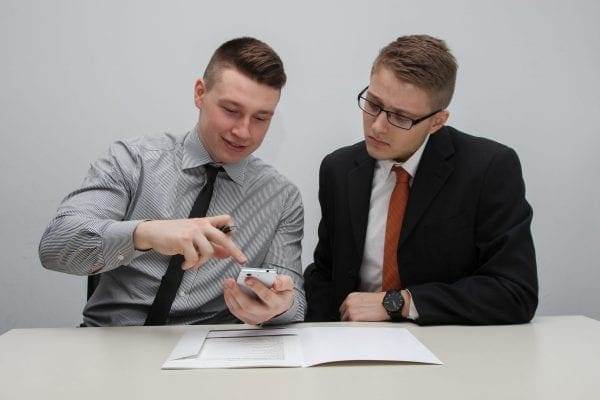 The Top 7 Tips to Help You Choose the Right 0% Financing Option
Experts suggest that you should never look to pay more than 80% of your income on debt payments.  They recommend 50/30/20, where 50% should be used to pay for things like rent and food.  30% should be spent on discretionary items and 20% should go toward some sort of savings.  Therefore, when it comes to large purchases like buying an automobile, this does make a difference. Given this, the 0% financing option can be an excellent choice for you- and here are some tips to help you get started.
1.      Research the eligibility
Not everyone will qualify for a 0% financing option – simply because you may need a good to excellent credit score. When filling out a 0% financing application, look at the specific requirements.
For instance, the bank may prioritize customers with the highest and best credit. You may also lose out on the 0% financing benefits should you miss a payment due.  Many of these offers also have significant administration fees that you may have to pay each month – which may be equal to the interest you are not paying.
2.      The 0% interest rate is a limited time offer.
Many of the 0% financing plans are a limited time offer. So, by the time you are applying for the purchase, the offer may have run out.  This is why Zero is here to notify you when companies are making these options available.  Additionally, if you do not pay the minimum regular balance every month before the due date, it can result in a 'late fee amount.'
3.      Make a calendar note of loan deadlines
If you want to avoid the late fee, try to make a note of the due date. You can save yourself from paying a fine, and also make personal budgeting easier.  Again read the fine print.  Most 0% financing offers will add the interest on the full amount no matter the balance if the loan is not paid in full by the deadline.
4.      Schedule an automatic payment for the regular monthly payments
If the act of making note on your calendar will not provide you with sufficient notice because of your busy schedule, it might be a safer bet to opt for automatic monthly payments for the particular loan to make sure the full amount will be paid within the allotted time.
5.      Before applying for auto financing options, try other payment methods as well.
While zero percent financing is the best possible deal ever, sometimes, it may be cheaper to negotiate the price of the automobile with the seller and get a chance to avail better in-store discounts and offers. You may also qualify for additional rebates, something that you would be missing out on if you take the 0% financing option.  Always make sure to ask questions and take the time to analyze your options prior to making a purchase.
6.      Make sure to make room for these loans in your budget.
We can't stress this enough! Know the amount you will be paying for these and add it to your monthly budget. Else, it could result in a late fee, and you may end up paying more than you bargained for.
7.      Select a payment plan you are comfortable with
Buyers have the option of choosing a minimal amount they pay monthly. Get for a plan that's convenient for you. Never forget to save for a rainy day, so that you will have enough funds to pay off the monthly amount.
Final Thoughts
Sometimes, to qualify for the 0% financing option, you need to buy the product– like an automobile – new.  Factor in such things as depreciation and how long you are planning to keep the vehicle.  If you are planning to keep the vehicles for longer than the payment terms, it may be more financially responsible to buy vehicles that is a year old to find a price where a good portion of the depreciation has already happened.
The 0% APR may be tempting for buyers, but do look at the details first. When taking in a 0% financing offer, note that you need to be able to pay the balance in full before the promotional period ends. Additionally, missing out on the payments can affect your credit score negatively.  Be responsible and do your homework.