Are you bored with scrolling through your social media or stressed about submitting your thesis statement? Books are the perfect escape from the madness of the world. The virtual world of the books are so warm and welcoming, you instantly feel like a character in the story. We've curated some book review examples to get you started!
Also, another fascinating part of books is the way each character is developed. The strengths and weakness of every character are the key aspects which help the readers relate to the region. 
What Is a Book Review?
To write a book review, you need to know that it primarily aims at giving the jest of the story-line, the plot, and developments about the various characters. In a more detailed book review, information about the author, previous work in the series, and inspiration about the book is also mentioned.
It is essential to go through a book review before getting down to reading a book because everyone has a different spectrum of choices when it comes to reading. You don't want to read a couple of pages and think that this book isn't carved for you.
Your search for a good read ends right here! We understand you don't have a lot of time to dig deeper into every book. Each book review example provided here will guide you in choosing your next read.
The following are book reports of ten exciting books that will captivate your mind. Who knows, you might come up with your very own fairy tale after gaining inspiration from these beautiful stories. 
Book Review Example 1: Exciting Times
Author: Naoise Dolan
This novel will stir some exciting new perceptions about modern romance. With changing times, the definition of love also seems to be transforming. This novel explores the fears and insecurities people associate with being committed.
The story centralizes a lady named Ava, who is a teacher. Ava is involved in an affair with Julian, who is a wealthy banker. Julian has commitment issues, but there is a love triangle that makes the story sizzling. She is also seeing a lawyer named Edith.
It's a must-read, and I recommend the book if you want to explore love triangles in the modern era.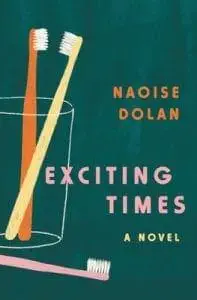 Book Review Example 2: American Poison: How Racial Hostility Destroyed Our Promise
Author: Eduardo Porter
On paper, racism is not tolerated by the law, but is that the reality? In this book, Eduardo portrays how multiples races affect different strata in America. He gives us a deep insight into the system based on research from social studies and historical connections. His work also includes the relationship between racism and economics.
Racism is a global issue, and to eradicate this heinous practice, reading more about the reality of the system helps comprehend where we are going wrong—a must-read for those interested in global issues.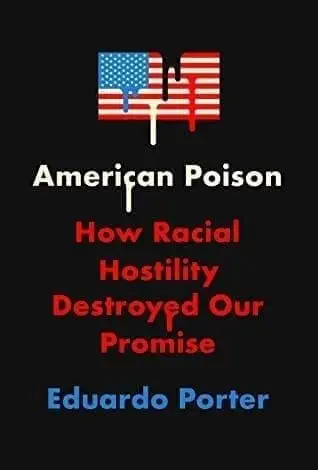 Book Review Example 3: Boys & Sex 
Author: Peggy Orenstein 
After the remarkable book titled "Girls & Sex," Peggy came back with yet another path-breaking read. We firmly believe that educating youth about healthy sex practices will shape a better society. Merely walking away from it and considering it to be a stigma is just going to create more issues.
In this book, she talks to various men about hook-ups, consent, and so on. With her research and understanding of the subject, she points out where the boys are going wrong and what are how we need to educate them for a healthier society. 
I think this book is essentially a must-read for all the youngsters who are curious and in search of a proper direction. It might not be so easy to open up and speak about these topics, and the internet isn't necessarily going to provide you the accurate information. Educating yourself through a learned person will help you understand yourself and will quench your curiosity.
Book Review Example 4: A Long Petal of the Sea 
Author: Isabel Allende
This spine-chilling and optimistic book is a perfect read for rejuvenation and fun. It dates back to the 1930s when a pregnant widow escapes from the civil war and embarks on a pilgrimage across the harsh terrain. She is married to her deceased lover's brother and decides to settle in Chile. Do you think she can seek happiness in these settings?
The original question is that the change in the setting and adaptation to new life isn't as easy as it might appear from the outside. Such drastic changes in situations can emotionally derail a person, but to withstand it all with high strength and optimism is truly inspiring.
I think this book will make all the readers more grateful for their circumstances and will enable them to develop an understanding of adjustments that are crucial to leading a healthy and balanced life.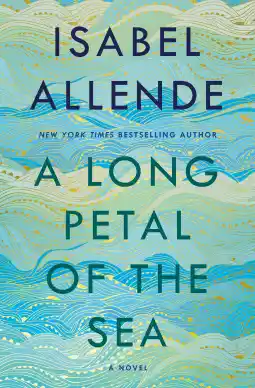 Book Review Example 5: Hollywood Park
Author: Mikel Jollet
The frontman of the Airborne Toxic Event has his share of pain and memories from childhood, which are intriguingly portrayed through his memoirs. Recording rock memories wasn't a real thing back. The melancholic childhood experience will bring tears to your eyes, and your mind is going to wander back to the book, making it impossible not to read this great piece of work.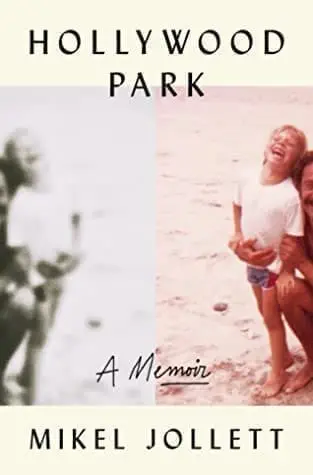 Also, check out our article: 25 Reasons Why Should People Read Books
Book Review Example 6: Why I Don't Write
Author: Susan Minot 
A collection of the most beautiful and most luxurious fiction stories that explore deep human connections, character changes, and the quest for truth. The depth of every story put across through a string of pearl-like words will keep you company of a lonely afternoon. Embark on the journey of discovering little tales such as that of quick and fast love and a lot more!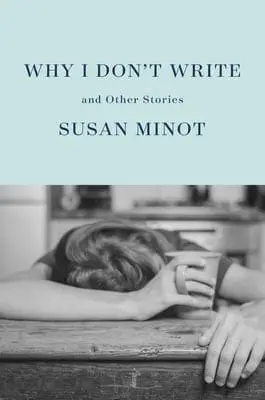 Book Review Example 7: Afterland
Author: Lauren Beukes
This book might feel a little too close to home because the present circumstances of the world are the past of this dystopian book. The work is fiction and is set in a pandemic. The "Manual" is a pandemic that is going to wipe the existence of human-kind.
The story revolves around Cole and her twelve-year-old son. Her son is one of the last men on the planet, and her sole duty is to protect him from being exploited by the sex traffickers.
It is surprising how the brutality and extreme conditions of the book make so much sense in reality. It makes you question the morals of the present world and environmental changes, but all you can do is hope for it to be a better place.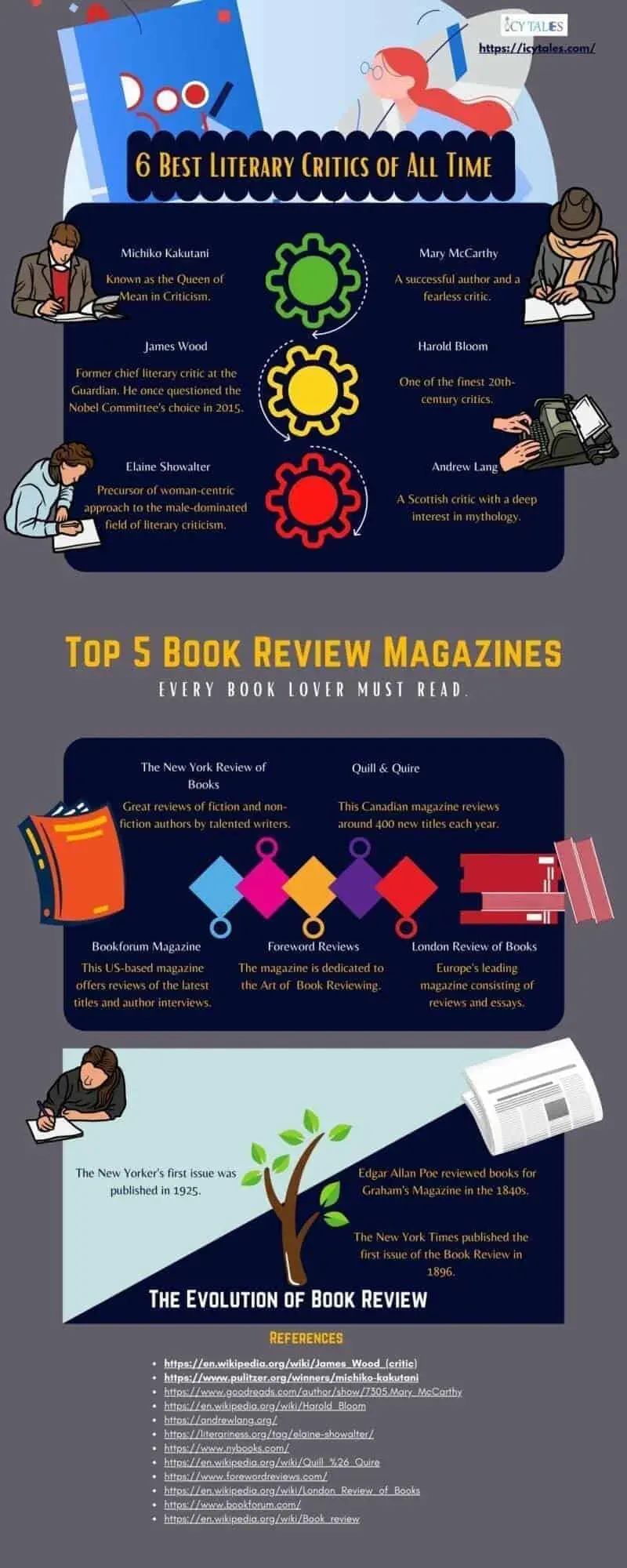 Book Review Example 8: My Dark Vanessa
Author: Kate Elizabeth Russell 
This book is very intense and consuming since you will experience a plethora of emotions ranging from fear and horror to deep introspection. Vanessa, in her teenage years, was in a relationship with her English teacher. But, several years later, the teacher is held accountable for the sexual exploitation and abuse of underage girls she has to introspect her past and her teenage affair.
The recollection of the sequence of events, the struggle followed by pain and grief will leave you spellbound. The tragic side of the book will drown you in a world where coming back might seem like a little bit of work. This book isn't for a sensitive heart because the degree of sexual abuse might seem traumatic for a few readers. Skip ahead if you think you can't balance the emotions this book has to offer.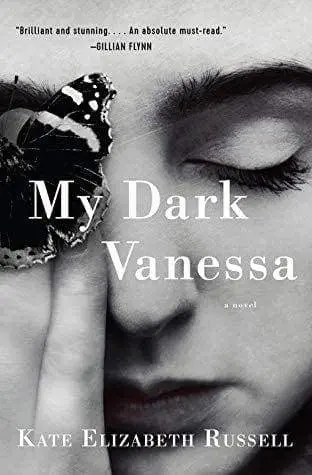 Book Review Example 9: Drifts 
Author: Kate Zambreno
The flair of writing and residing in the sphere where 'flow' is a stream you can always plunge in far from reality. The desperation to complete the book with the obstacle of a writer's block can push you into the zone where you are so consumed you are lost in the world you created in your mind.
With every challenge bringing more excitement and the zest to capture the best of the present time, this book explores a whole other level of passion and zeal. Witness the rise of a ravishing creator as she nurtures the soul. 
Book Review Example 10: Collected Stories 
Author: Lorrie Moore
This list would be incomplete without this book. A collection of forty stories from this brilliant mind will send you on a little rejuvenation trip every time you pick this book up. The most attractive feature of her writing is how the stories explore the reality of human life with the right does of grief and humor.
Each story is a masterpiece on its own and has to be enjoyed to the fullest. A must-have in your collection if you are a bibliophile.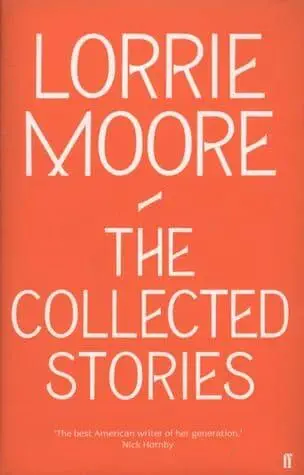 Liking our content so far? Check out our other article: 6 Best of Oscar Wilde's Works: Legacy He Left Behind
We hope this article enriched your vocabulary of the new books to read. And if you are new to the reading sphere, this list is the apt one to develop a reading habit and fall in love with the world of literature. 
Additionally, we'd like to add a few recommendations from Penguin Classics (in alphabetical order), which might interest you. 
Anna Karenina

A Tale of two cities

Crime and Punishment 

Great Expectations 

Iliad 

Jane Eyre 

Little Women 

Mansfield Park

Odyssey 

The Count of Monte Cristo 
Every book's review is a critical and honest one, and we feel free to bring you the reports of such books that are based on the real-life or real world. We hope you have a happy time reading and got a brief idea from the book review examples.