Wondering what is there in Chile that makes it unique and what are they must-visits in Chile? Keep reading.
1. Fun Facts About Chile: World's Largest Swimming Pool is Present in Chile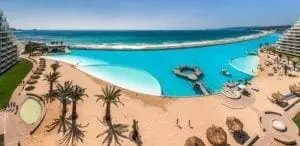 San Alfonso Del Mar is a resort located in Algarrobo, Chile, which has the world's largest pool. This swimming pool's length is over nine football fields, and about 66 million gallons of water are present in this pool.
This private resort's swimming is about 3,323 ft long, covering a surface area of about 20 acres; its maximum depth is about 11.5 ft. The water of this swimming pool is pumped from the Pacific and treated after filtration. Only the residents of this resort are allowed to use it.
2. Fun Facts About Chile: Driest Place on Earth is Present in Chile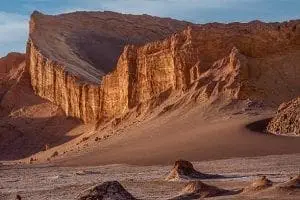 Atacama desert, the driest location in the world, is present in Chile. This desert covers about 1,600 kilometers of land on the Pacific coast, located in Andes Mountain's western direction.
The maximum area of the Atacama desert is covered with salt lakes or salaries, sand, stony terrain, and felsic lava, which flows towards the direction of Andes Mountain.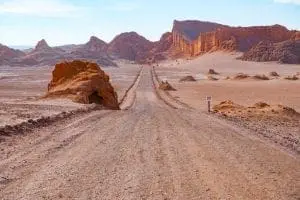 This desert's driest region is located between two mountain chains, the Chilean Coast Range and The Andes. Both the mountain ranges have adequate height to prevent the advection of moisture coming from either the Atlantic Ocean or the Pacific Ocean.
3. Fun Facts About Chile: World's Seventh Largest Wine Producer is Chile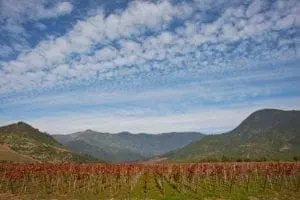 Chile ranks seventh as a wine producer and fifth as wine exporters in the world. The most common grapes that are found in Chile are Merlot, Cabernet Sauvignon, and Carmenère. The number of wineries increased from 12 in the year 1995 to 70 in the year 2005.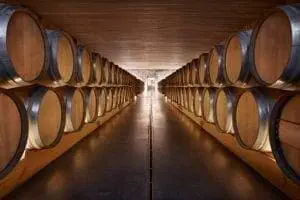 Top 10 Wine Producer for Bottled Wines in Chile
1. Concha y Toro, Marcelo Papa
2. Viña San Pedro, Marco Puyo
3. Cono Sur, Adolfo Hurtado
4. Viña Luis Felipe Edwards, Nicolas Bizzarri
5. Santa Carolina, Andrés Caballero
6. Santa Rita, Andrés Ilabaca
7. Viña Maipo, Max Weinlaub
8. Vinicola de Aguirre, Claudio Gonçalves
9. Viña Requingua, Benoit Fitte
10. Viñedos Emiliana, Cesar Morales
4. Fun Facts About Chile: Easter Island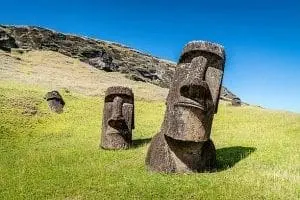 The moai statues of Rapa Nui is an enigma; no one knows why the people of Rapa Nui created these statues. But people do suspect that these statues of about 13 feet were created to honor their ancestors or chiefs.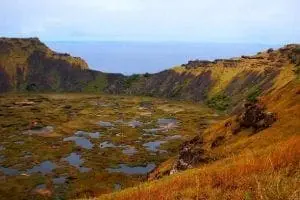 A scientist may never be able to answer the colonization and collapse of this island. Easter Island will always remain an enigma to this world.
5. Fun Facts About Chile: Penguins Present in Chile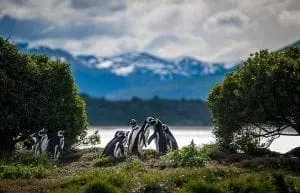 1. Southern Rockhopper Penguins:
They feed on krill, fish, small crustaceans, squid, mollusks, and more. These penguins weigh up to 2.5 kilograms. Their height is up to 50 centimeters tall.
2. Magellanic Penguins:
They feed on carnivores. These penguins weigh up to 14 pounds. Their height is about 24 to 30 inches tall. Their average life span is up to 10 to 20 years.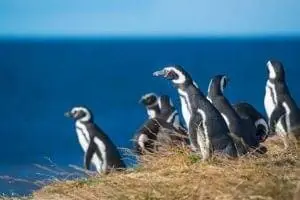 3. Macaroni Penguins:
They feed on krill, fish, crustaceans, squids, and more. These penguins weigh up to 12 pounds. Their height is about 27.6 inches tall.
4. King Penguins:
These are the second largest species among the penguins. They weigh about 10-16 kilograms, and their maximum height length is about 100 centimeters. They feed on small fish, squids, small crustaceans, and more species like these.
6. Fun Facts About Chile: Valparaíso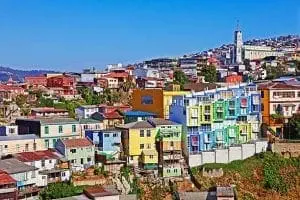 Valparaíso, locally known as Valpo, is a city in Chile known as "The Jewel of South America." The Bohemian youthful revival of this city for over the past 20 years has made this city a must-visit. It is situated on the Pacific coast, which is about an hour from Santiago. Valparaíso is considered one of the most significant port towns on the earth. The streets of Valparaíso are at present covered with amazing street art, which is rare in this world.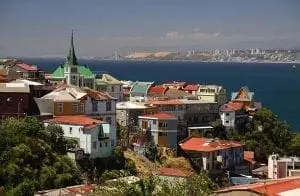 While in Valparaíso, one must roam around the streets of beautiful Miraflores, Templeman, Elias and many more. One must visit places like Concepción, Chorrillana, roof terrace of Fauna, Parque Cultural de Valparaíso, Playa Concón, Casablanca Valley, Cinzano Bar, Pablo Neruda's former home La Sebastiana, and many more.
7. Fun Facts About Chile: Andes Mountains Range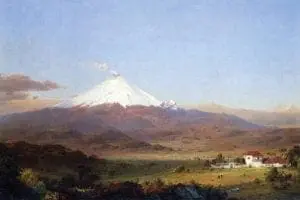 Andes Mountains is the longest mountain range on the earth, based on the continent. This mountain range forms a continuous range of highlands along the western edge of South America. Andes Mountains range is about 7,000 kilometers long, 200 to 700 kilometers wide, and has an average altitude of about 4,000 m. This mountain range extends from northern to southern, covering seven South American countries: Argentina, Chile, Bolivia, Peru, Ecuador, Venezuela, and Colombia.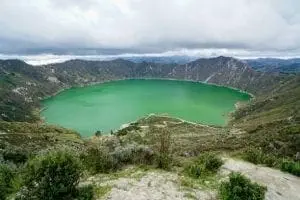 The Andes Mountains is the highest mountain range, even outside the continent of Asia. Argentina's Mount Aconcagua is the highest mountain outside the continent of Asia, and it rises to an altitude of 6,961 m above the sea surface. The world's highest volcanoes are present in the Andes, including Ojos Del Salado on Chile and Argentina's border, which rises to 6,893 m.
8. Fun Facts About Chile: One of the Longest Coastlines in the World is in Chile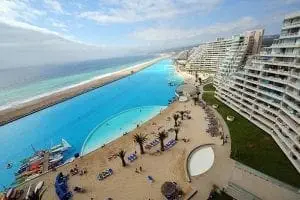 The unique feature of coastline is they keep deforming and reshaping. After Brazil, Chile is the longest coastline in South America.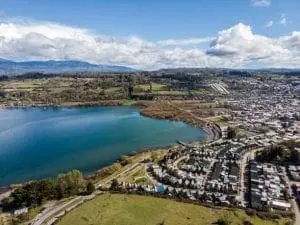 South America's Chile is ranked second with a coastline of length 6,435 kilometers. It is situated in the southern part of South America; it covers the Pacific Ocean and parts of the Atlantic Ocean.
9. Fun Facts About Chile: Oldest Mummy in the World is Actually from Chile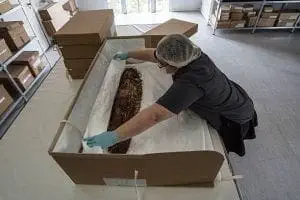 The mummified remains of South American Chinchorro individuals are Chinchorro mummies, which is now northern Chile. Chinchorro mummies are the oldest example of artificially created mummies; these are buried 2,000 years before the Egyptian mummies.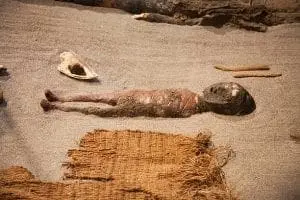 The oldest naturally mummified human body found in the Atacama desert is dated about 7020 BCE. Through a lot of research on these Chinchorro mummies, scientists found out that their diet was seafood.
10. Fun Facts About Chile: Six UNESCO World Heritage Site is Present in Chile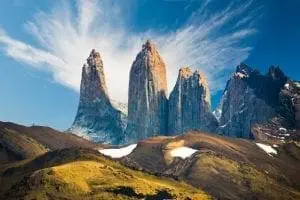 There are six UNESCO World Heritage Sites present in Chile; they are considered cultural sites.
6 UNESCO World Heritage Sites
1. Churches of Chloe
This is a significant architectural phenomenon, not just in Chile but also in America.
2. Rapa Nui National Park
This National Park is on Easter Island. It is known for 887 stone structures called 'Moai.'
3. Qhapaq Nan
Inca Road System is known for its advanced transportation during Pre-Columbian South America. It has been used for 400 years, and it is still not damaged.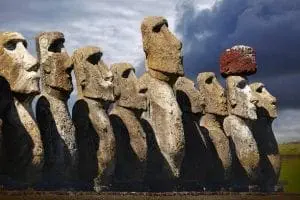 4. Historic Quarter of Valparaiso
This place served as a stopover for the ships which traveled between the Atlantic and Pacific Oceans. This place has been named 'The Jewel of the Pacific' by those who visited.
5. Humberstone And Santa Laura Saltpeter Works
These locations are saltpeter refineries situated in Northern Chile. This place also depicts the societal problems of the workers.
6. Sewell Mining Town
This is along the Andes Mountains. This town has its own fire department, social club, and hospital.
Which one of these stood out for you? Have you visited any of these spectacular sites? Let us know in the comment section below – TOP TEN FUN FACTS ABOUT CHILE.