As an affiliate-driven website, Icy Tales earns from qualifying purchases.
What's the best part about being rich?
You can live a life of luxury, follow trends and own some of the vaguest yet really cool things. Having a lot of money has its own advantages. You are never judged for your fashion choices and also get to use some of the most amazing gadgets that exist.
Below I have mentioned 7 interesting things that one could buy if they had some extra cash lying around-
1. Light-Up LED Shoes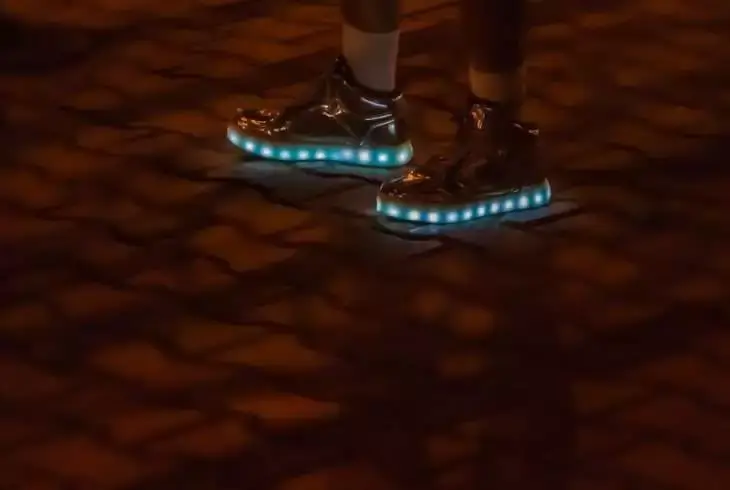 If you love to party, then these LED shoes are the perfect fit for you. Each shoe has seven static colors and five flashy color modes if you didn't think bright purple glowing sneakers were enough. They're available in men's and women's versions, are charged via USB and are the perfect footwear for rave parties or for the disco-loving party animal that lives in you. They are sold online for $79, and if you don't mind the price, you should definitely get these shoes.
2. Nu-Flame Irradia Tabletop Fireplace
This tabletop fireplace is available on Amazon for a price of $109. It is basically a mini fireplace made of glass that can be kept on tables and keeps the diners warm. It is the perfect decor item as it serves the purpose of providing warmth and makes a really cool centerpiece for the table.
3. ColourUp Lamp

This lamp is also called a chameleon. The lamp changes color based on the surface it is kept on. All that the person must do is, place it on a colored surface, gently squeeze it, and VIOLA! The color of the lamp changes.
4. Light L 16 Camera
The Light L 16 Camera uses a major quantum leap optics design with the most advanced imaging engine ever created to give you the control of a DSLR with the convenience of a smartphone. Available for $1699, it is the world's first multi-aperture computational camera. It has 16 individual cameras, and 10 of them can shoot simultaneously; the L 16 captures every detail of your shot at multiple fixed focal lengths. Then the images are computationally fused to create an incredible high-quality final image with up to 52-megapixel resolution.
5. Planifolia PFA
At $220 per ounce, Chanel's most expensive cream contains Planifolia PFA, which is a pure and powerful ingredient created by a purification technique developed by Chanel. This powerful ingredient is made from vanilla, from the antioxidant-rich Vanilla Planifolia orchid "unearthed from the farthest reaches of Madagascar."
6. Balmain Collegiate Leather Bomber Jacket
The most expensive leather jacket for men is the collegiate leather bomber designed by the famous brand Balmain. This jacket is now globally known as a celebrity jacket as many celebrities, namely Justin Beiber, Kanye West, and Joe Jonas, have been spotted wearing this jacket.
7. Water Dancing Speakers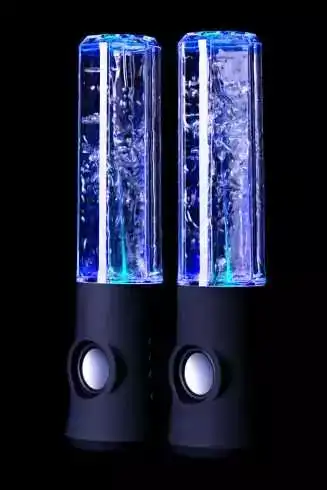 When the music plays, the speakers explode with jets of water illuminated by bright multi-colored LEDs, creating a truly unique water show. The water actually dances to the music like your very own Bellagio fountains!
Powered by USB or mains supply, they make the perfect laptop accessories, and before you scream "water next to a laptop?!" don't worry;  the two 3 watt speakers are completely sealed, so there is no risk of water spillage.
Each speaker spurts four jets of water illuminated by multicolored (red, blue, green, yellow) LEDs to the beat of the music. In fact, you don't even need to fill them up as the water is included. The height of the water is determined by the volume and pitch of the sound. Bright enough to be seen in the daylight; however, it's in the dark when they really look special.
Which one do you want to put your money on?
Originally posted 2016-06-02 10:02:54.