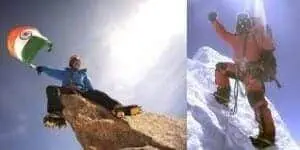 It is incredible that even after reading the space, there are still many more places on the Earth that are not yet explored. However, two young Indians have proved that no unexplored peak is too high or hidden to not be reached! In the maps, we can finally write another new mountain, its name is Mount Kalam and on the top of this mountain we might see the proud flag of India waving in the air, thanks to Arjun Vajpai and Bhupesh Kumar.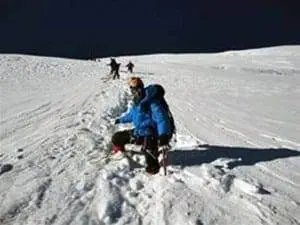 The new mountain, explored by these two Indian boys, is measured to be 6,180 meters and is in Himachal's Spiti valley. As the first climbers reached the top of the mountain, Arjun and Bhupesh had the opportunity to name it. From today onwards, the Hill will carry the late beloved President of India, Dr.A.P.J.Abdul.Kalam.
Despite the youth of the climbers, they already have had rich experiences gained on the tops of the highest mountains in the world. Arjun Vajpai is 22 years old, coming from Noida, and in his short life, he has already climbed the Mount Everest back in May, five years ago. At 17 years, he became the third-youngest man from India, scaling the world's highest eight thousand meters peak.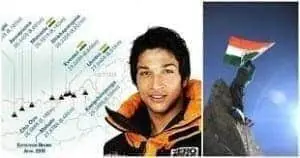 Bhupesh Kumar lives in Bulandshahr, UP. He has already reached 17 different peaks of the world mountain massifs earlier. They linked their forces to this venture to be the firsts to touch the top of the unexplored mountain in India.
In India, there are more than 300 other mountains, height more than six thousand meters that are waiting to be explored, and this is also the reason, why these two youngsters wanted to reach one of them. Arjun hopes to inspire the other young people in exploring the peaks and feel as Edmund Hillary and George Mallory, who were the first ones to climb the top of the highest mountain peak in the world, Mount Everest.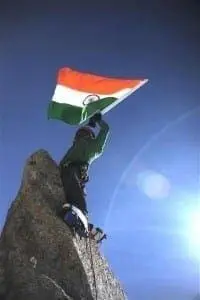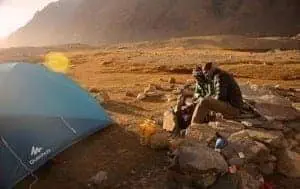 The explored mountain, newly called Mount Kalam, is positioned near the Bara Shigri glacier. This glacier is also the second-largest glacier in India.
In the life of a climber, there cannot be other greatest goal than to explore their own mountain and say: "I was there as the first one! I gave the name to this mountain!". Is there something more that we can say to our children to let them feel that their parents are the best? Many Indian unexplored peaks are still waiting, will you reach them?