Stamps were invented for a very practical purpose. One small piece of paper signifies that you've paid the requisite amount to register, insure, and move your letter or postcard from one part of the world to another. Despite the original purpose of introducing the concept of a postage stamp, people have found a penchant for collecting these aesthetic pieces of mail currency. Consequently, governments around the world end up issuing several commemorative stamps every year.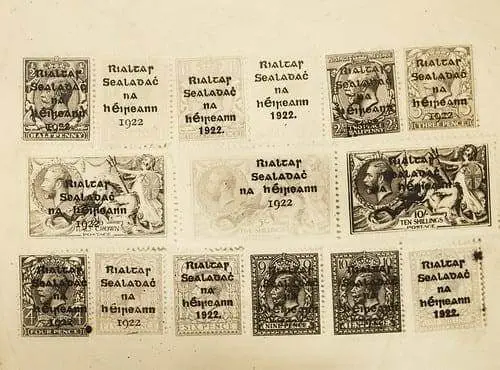 You'd think the easiest way to get a hold of these special commemorative pieces would be to go to your local post office and snag one. But due to the high demand, stocks usually run out fast. In such troubling times, the internet is your savior! With the advancement and widening of the cyber information highway, there are numerous websites where you can get a hold of these stamps. In fact, government postal departments usually sell stamps on their websites and nowadays, there are various OnlineStamp forums where private collectors can carry out exchanges.
Today we're going to discuss a few tips for when you're buying stamps online. Your first and foremost consideration should be whether you want your stamp to be clean, crisp and without that annoying cancellation mark. It's easier to get unused stamps especially if they're recently issued, but older stamps are hard to come by in the same condition. More often than not they'll have a cancellation mark, and unused ones are most likely to go for a pretty penny. It's a lot cheaper to collect used stamps, so if you're going to be picky about the condition of the stamp, you'll have to be willing to spend.
Avoid private internet forums if you can. Websites that have registered users allows you to verify sellers and check reviews from previous buyers. Websites with a proper framework allow for fewer scams and other unfortunate incidents. It doesn't take a lot of time to register for an account on auction sites, and you're more likely to come across sellers who use actual pictures of the product and provide full details on the stamp, allowing you to double check if the stamp is legit.
Carefully read all the details given on the website! Regardless of its convenience, the internet is still a place filled with people just waiting to scam you. Make sure that the details of the stamp coincide with official information published by the postal office. You can also use the Scott catalog which gives detailed information on stamps and their values.
Don't be impulsive with your purchase! It can be exciting to come across a stamp that you've been chasing for years, but you should still take a thoroughly considered approach before spending your money. When it comes to these private websites, prices can differ from the values due to the demand in the private market. So it's important to compare the price with the value of the stamp and judge whether you're getting true value for your money by paying more. Also, check shipping rates, and other costs that may be associated with the stamp as you're not only going to be paying for the stamp and sometimes shipping can end up costing more than the stamp itself.