What is ginger beer? Today's ginger beer has a strong, spicy, and aromatic flavor that act as carbonated water carbonated soft drink. It is a non-alcoholic beverage do not act as actual beer, but when some alcohol is added, it is treated like real beer. A mixture of ginger, water, and sugar is used to make it; the mixture is then fermented with yeast, carbonated, and bottled. You can drink ginger beer as a soft drink, add it to a classic Moscow mule, or a sparkling mocktail. However, you might wish to exclude the traditional copper mug.
What Is the Origin of Ginger beer?
Ginger beer has been around for a very long time. It is believed to have been there since medieval times. However, in ancient China and India, the beverage was used as medicinal and food flavoring. As time passed, different beverages in the western hemisphere began to be spiced with ginger beer. It was Yorkshire in England that began producing ginger beer before the middle of the 18th century. It swiftly swept throughout the British Isles and gained enormous popularity.
This popularity spread further and quickly became a favorite in South Africa, Ireland, the US, and Canada. It became popular during the earlier part of the 20th century. In those early years, it was an alcoholic beverage, but the recipe has since evolved. This is partly because a non-alcoholic variant was produced in reaction to the new rules during the Prohibition era in the United States in the 1920s.
Today, ginger beer is still primarily alcohol-free but has a strong, fragrant, spicy flavor. Ginger, water, and sugar are used to make it, and yeast is added to the fermentation process. The beverage is carbonated and then packaged to complete the process.
For those who prefer a non-alcoholic beverage, ginger beer can be enjoyed as a soft drink and is frequently included in sparkling mocktails and the traditional Moscow mule (vodka, ginger beer, and lime juice).
Contrary to common perception, beer has never been a component of ginger beer. Even the techniques used to brew beer are not used to make it. Hard cider is more closely akin to conventional ginger beer in terms of the fermentation process. Not all contemporary ginger beers are fermented, so the drink contains no alcohol.
Using the conventional fermentation process, you would produce a small amount of alcohol and then carbonate the beverage. However, some contemporary ginger beers use forced carbonation to give them their fizz. In other words, they have carbon dioxide pressure applied to them. Instead of being fermented, this produces a beverage without alcohol.
What is Ginger Beer? What are the Ingredients in Ginger Beer?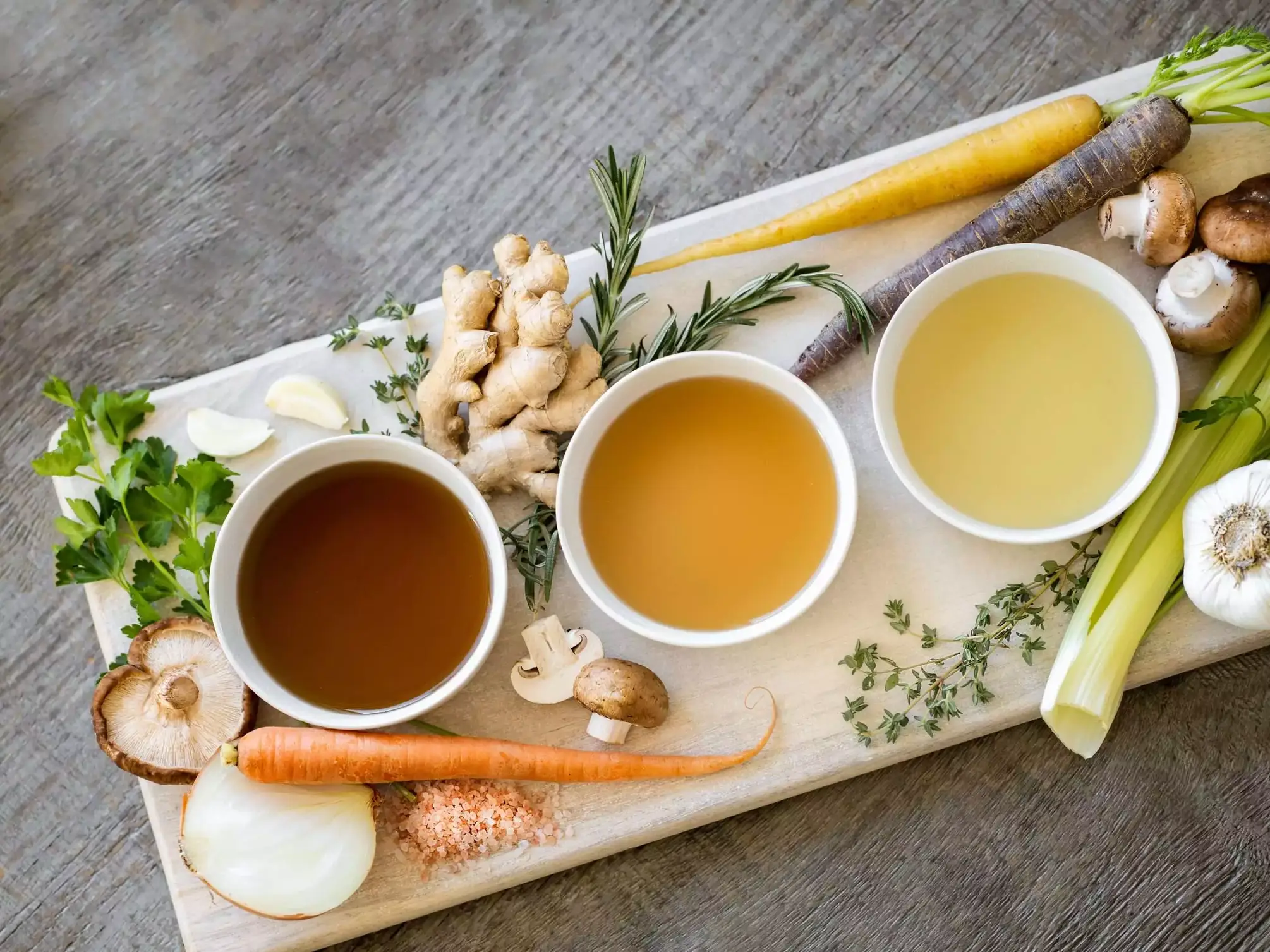 Fresh or dried ginger, sugar, and lemon juice can all be used to make ginger beer in its basic form or as a main ingredient. How do you distinguish ginger beer from fizzy ginger ale? Ginger beer gets its carbonation from adding yeast during the brewing process. Ginger ale's fizz comes from seltzer water.
There are now two types of ginger beer available: alcoholic and non-alcoholic. An example of alcoholic ginger beer is Lick Pier, and a non-alcoholic beverage is a Cool berg. Because different varieties and quantities of ginger and sugar are utilized, the flavor of ginger beer varies widely. More crucially, several companies need to disclose the amount of ginger in their beer. Try making this beverage at home, and enjoy!
Homemade Ginger Beer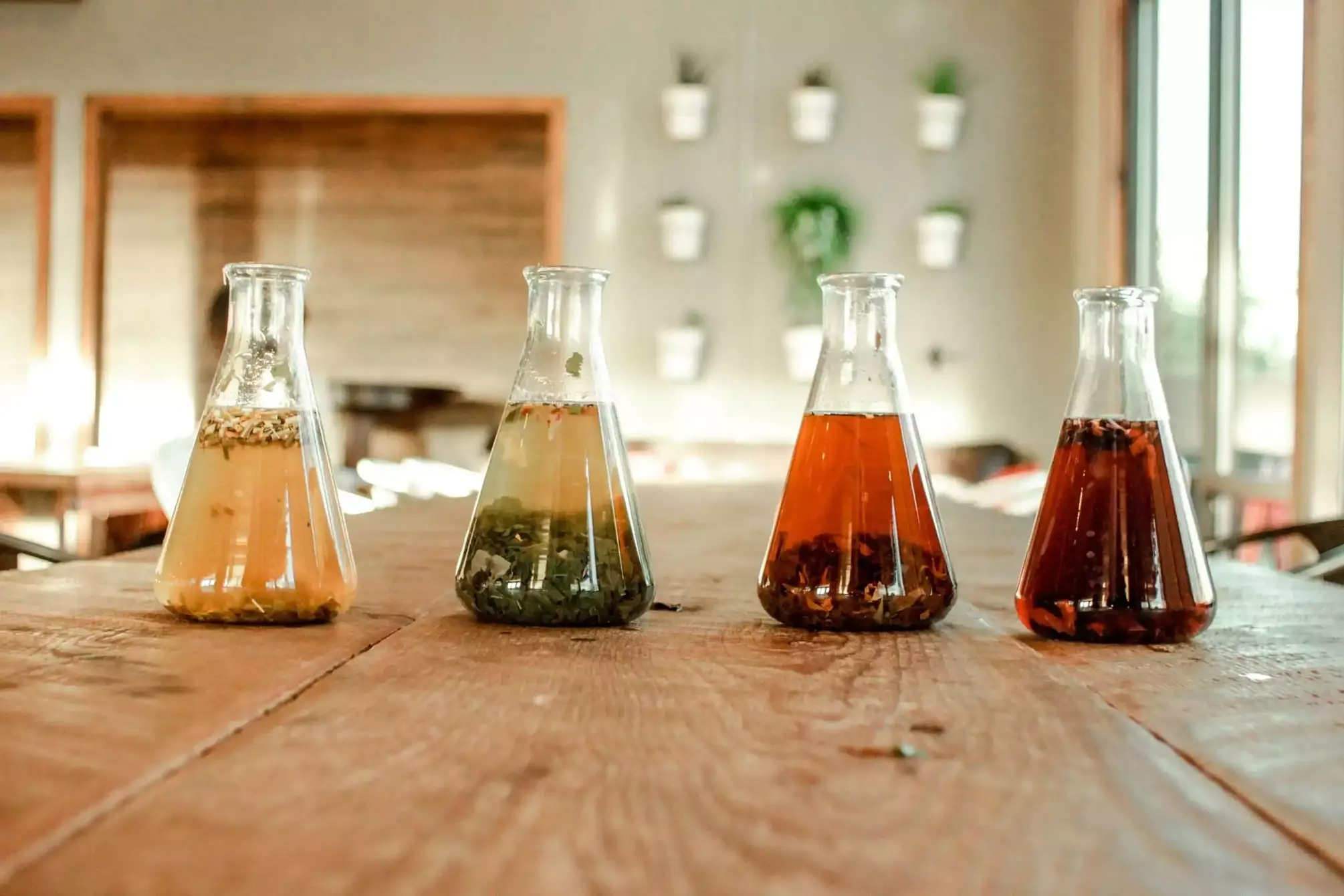 Ingredients:
A quarter cup of ginger, grated (peeled)
1/2 teaspoon cream of tartar
1/4 cup lemon juice
A single teaspoon of baking yeast
One sugar cup
Water
Instructions:
These are the following instructions to brewed ginger beer:
Ginger that has been grated, cream of tartar, and lemon juice should all be combined in a big pot.
The mixture should fully boil after adding 4 cups of water.
Reduce the heat, and add the sugar. Once the mixture is fully boiled, stir well until all of the sugar has dissolved.
Add 5 cups of cold water to the saucepan, and cool to about 75 degrees Fahrenheit (23 degrees Celsius).
Add yeast. Stir well.
Keep the pot out of the light and cover it with a cloth before storing it in a warm, dark area of your home. Give it roughly three hours to sit.
Put the mixture in a sizable pitcher. To get rid of the ginger pieces, use a fine sieve.
Pour the liquid into new, swing-top glass bottles. Fill the bottles about 2/3 full as carbon dioxide will be produced due to fermentation. The bottles can blow up under pressure if they are filled.
Leave the bottles in a warm for two to three days in the dark area of your home to ferment. To release part of the pressure, cautiously loosen the caps up to three times each day.
The ginger beer can be chilled if you would like. Be aware that cooling the beer will stop the microbial activity, and leaving it at room temperature will cause the fermentation to continue. Then ginger beer will be ready after the next brew.
Health benefits of Ginger Beer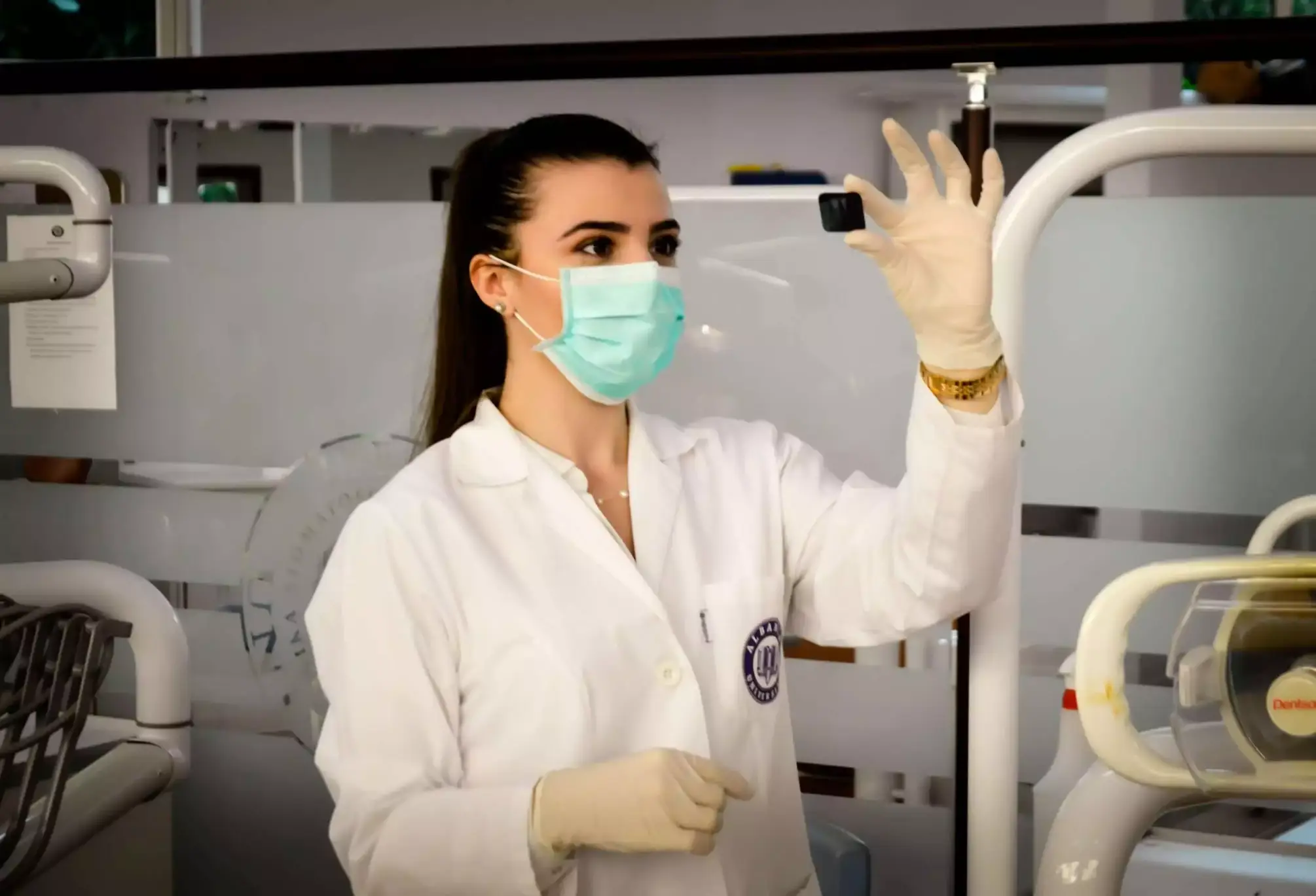 1. Reduces Nausea and Enhances Digestive Health: Did you know that ginger beer can help with morning sickness and nausea? Studies at the Memorial Sloan Kettering Cancer Center show that ginger beer improves digestion and facilitates the passage of food through the stomach.
Nausea and stomach discomfort go hand in hand rather frequently. It can effectively treat stomach irritability and other digestive pains with the active ingredients in ginger, gingerol, and shogaol. Additionally, these compounds aid in the body's creation of saliva and bile, which combines with the food in your stomach and aid digestion.
2. Reduces Cancer Risk: Before you can say whether ginger beer can prevent cancer, further research is required. Research studies suggest that the active ingredients in ginger beer have anti-cancer potential, though. Research findings show that ginger killed colorectal cancer cells in humans and prevented cancer from returning.
The Cancer Prevention Research carried out one such study in 2013. Ginger was shown to inhibit the growth of human cancer cells in a further laboratory study released by Molecular Nutrition and Food Research in 2016.
3. Anti-Inflammatory Benefits: Have you ever had anybody inflammation, including hepatitis, gastritis, esophagitis, arthritis, or osteoarthritis? The inflammation arises from the abrupt release of chemicals, which increases blood flow to the injured area. Ginger beer is beneficial. Ginger contains potent active ingredients that can effectively reduce inflammation and ease discomfort.
Which Ginger Beer Brands Are the Best?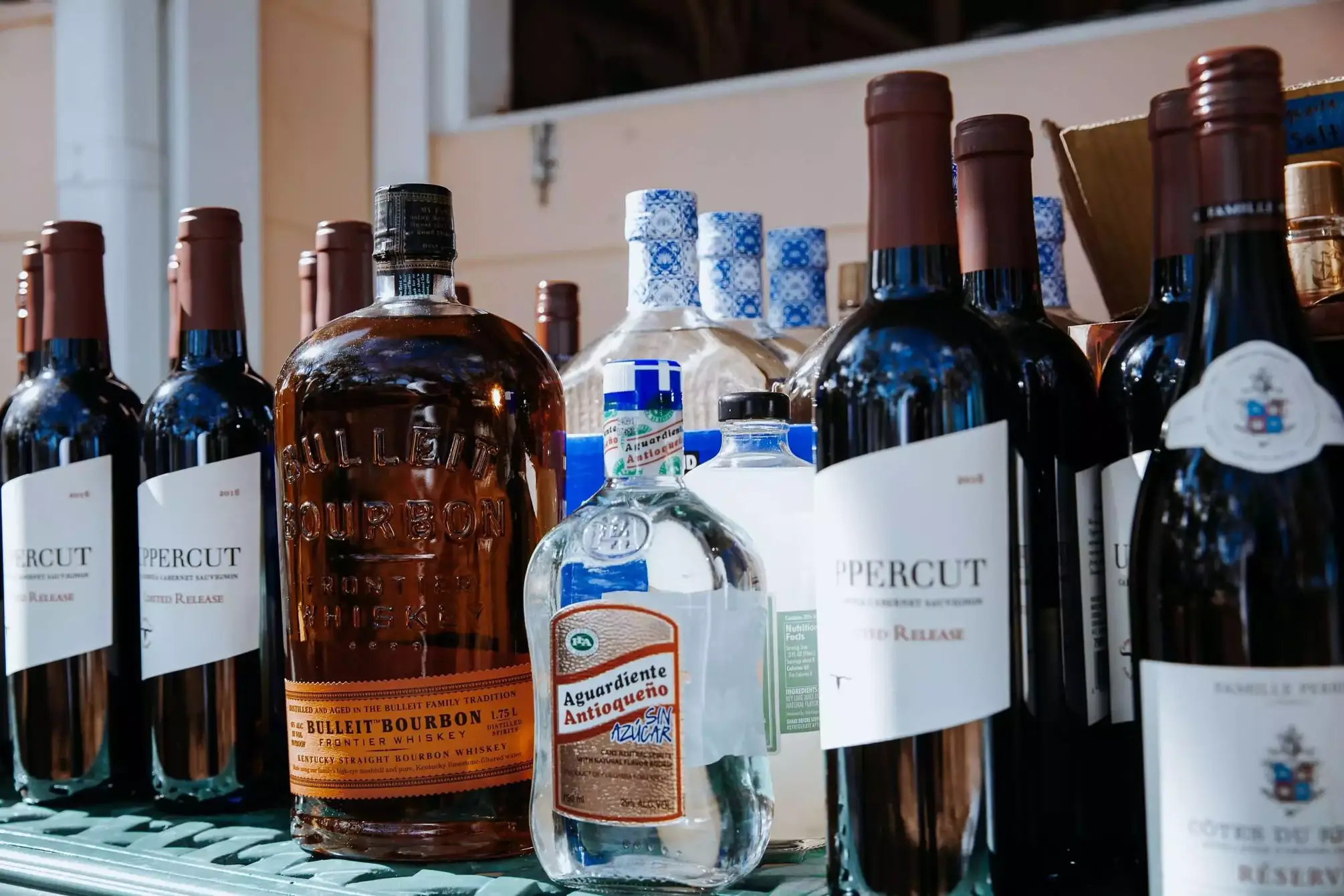 Any devoted fan of ginger beer or discriminating mixologist will likely give you a variety of different replies when you ask them what their preferred brand is. Everyone has their preferences; technically, no ginger beer is better than another.
However, some are unquestionably superior for use in creating drinks. The best of the lot continues to base its flavor on fresh ginger root and cane sugar while limiting the use of chemical ingredients and flavor-altering preservatives like ascorbic acid.
Here are just a few good choices:
Maine Root Ginger Brew
Barrett's Original Ginger Beer
Bundaberg Ginger Beer
Reed's Extra Ginger Brew
Rachel's Ginger Beer
Fever-Tree Premium Ginger Beer
Ginger beer vs. Ginger ale
Let us have a look at the common differences between ginger beer and ginger ale. What separates ginger beer from ginger ale may be on your mind if you have followed along up to this point. That is a very good question; both include ginger among their primary components and are sweetened and carbonated.
Both drinks are prepared essentially the same way, as was already described. The flavor department accounts for the majority of the contrast. While ginger beer is a much stronger variation of the same fundamental formula, with lots of tongue-tingling heat and cranked-up ginger flavor, ginger ale, ginger flavored soft drink, is a light, crisp soda sprinkled with faint undertones of its namesake spice.
Due to its boldness, ginger beer stands out when combined with different liqueurs, which is why it is a common ingredient in many beverages. Last but not least, compared to ginger ale, which is thin and transparent, ginger beer may have a slightly thicker body and a cloudier look depending on how it is manufactured and packaged. Because ginger beer only goes through minimal filtration, it appears cloudy. For the same reason, it usually has a deeper color than ginger ale.
Ginger Beer Pairs or Ginger Beer Added With
Several well-known cocktails notably feature ginger beer. Among the most notable are:
The classic cocktail made with ginger beer is the Moscow Mule. Vodka, ginger beer, and freshly squeezed lime juice are combined in this classic cocktail, which is then blended and topped with a wedge of lime. Copper mugs are typically used to serve Moscow Mules because they help keep the drinks cooler for longer. The old-fashioned Moscow Mule is a different beverage.
A Dark and Stormy has equal parts dark rum (the "dark") and ginger beer (the "stormy"), and is combined with ice and a wedge of lime. Usually, simple syrup and lime juice are added for more sweetness and tang.
The ingredients for this classic cocktail are in the name: whiskey ginger. While traditional Whiskey Ginger recipes call for ginger ale, switching to ginger beer is a great way to add a kick to this straightforward yet delightful combo.
Some Popular Cocktail Mixers Drinks
Some of the popular alcoholic drinks and non-alcoholic drinks are:
El Diablo: The El Diablo is a highball that quickly rose to the top of our favorite ginger beer drinks list. This one is unnoticed, but you'll change your mind after one drink. The bold berries, zesty lime, and fiery ginger indescribably complement the bite of the tequila. Taste to decide!
Pimm's Cup: Are you looking for a tasty and simple ginger beer cocktail? The Pimm's Cup is here! The main ingredients in this well-known British cocktail are gin with a fruity flavor and fizzy soda. It is so delicious that it is dangerously simple to drink it quickly. There are only a few ingredients, and you do not need a cocktail shaker.
Mexican Mule: The Mexican Mule can be called a wonderful variation of the traditional mule. This fizzy, strong beverage is ready to liven up your upcoming event. The tequila-based variation might surpass the original in quality.
It's tough to resist taking another drink as soon as the tequila's bite combines with the spicy ginger and zingy lime. Added iteration? Mezcal is added to the Mezcal Mule for a smokey twist.
Moscow Mule: This is often known as a kid-friendly non-alcoholic cocktail, and it is easy to prepare one! It has non-alcoholic mixers; add ginger bug or gingery, citrus juices, sweet, and mildly spicy ginger finish, or spicy finish flavors that appeal to all of your taste buds. This is the ideal drink if you are looking for something different from the traditional ginger beer or mocktail.
Ginger beer, lime juice, and vodka are the ingredients used for a Moscow Mule Cocktail. The recipe I am going to share with you today is a mocktail, so there isn't any alcohol in it. Instead, I've used a simple syrup to flavor this ginger beer mocktail and added fizzy soda or bubbly ginger drinks to the mix or in the mixed drinks.
Thus, a Moscow Mule Mocktail appears to be a Moscow Mule. It also acts as a refreshing drink. It is safe for everyone including children and expectant mothers, and ideal for the holidays or a special event. Imagine a very gingery, zingy lime drink!
Does Ginger Beer have Alcohol Content?
When ginger beer first gained popularity, it was an alcoholic beverage. A maximum of 11% alcohol was present in the finished product. Only a small number of breweries create alcoholic ginger beer.
Nowadays, most ginger beers are alcohol-free. Since they are alcohol-free, it is an indication that ginger beer is now regarded as a non-alcoholic beverage.  The Food and Drug Administration (FDA) standards are met because their typical alcohol concentration is less than 0.5 percent.
Conclusion
Homemade ginger beer has a softer flavor profile than ginger beers sold commercially, which is preferable. In addition to being delicious, it is also much healthier because it contains less sugar and can, if you like, be further enhanced with probiotics. Adjusting the sugar content and fermentation time may also change the desired flavor.
Also, homemade ginger beer is a fantastic base for the ideal Moscow mule drink, served chilled in vintage copper mugs. Fresh ginger beer makes for a particularly cool Moscow mule with the ideal sweet-and-sour ratio.
In case you liked this article, here is something more.