As an affiliate-driven website, Icy Tales earns from qualifying purchases.
Our nomadic ancestors had to do a lot of physical exercises to get food and shelter. The human body is designed to move, but our lifestyle and the increased technology have made us lazy. The increasing number of lifestyle diseases is due to the lack of physical movement in our day-to-day lives. This is why exercise is essential. This article explores proper posture, shifting loads, and absorbing movement shock. Here are the 12 best hamstring exercises which will strengthen your hamstring muscles.
1. What Is A Hamstring?
The three distinct muscles in the back of the thigh that extend from the hip to the knee are referred to as the hamstrings. The hamstring muscles consist of three muscles: the biceps femoris, semitendinosus, and semimembranosus. These muscles accomplish both knee flexion and hip extension.
Hamstrings play an important role in our daily activities, such as walking, running, and maintaining posture. It also protects the anterior cruciate ligament (ACL), which is very important for stabilizing the knee. Therefore hamstring training is very important, and It's crucial to keep hamstring flexibility because people use them in regular movements.
2. Why Is It Important To Do Hamstring Exercise Regularly?
Inactivity at work and long periods of sitting significantly impacted our hamstring muscles. It weakens these muscles and causes various problems such as bad posture, sciatica pain, muscle injury, and difficulty performing everyday activities such as walking, standing up, biking, and low aesthetic performance.
Here are some reasons why you should start hamstring exercises immediately.
2.1 Back Pain Relief
The bottom of the lower pelvis is connected to the hamstring muscles. If your hamstring muscles are rigid, your lower back may experience stress, and your spine may be negatively affected, leading to pain. Lack of mobility can cause your pelvis to lock, leading to bad posture and increased stress on your lower back exercises for the hamstrings aid in muscle lengthening and lower back pain.
2.2 Strengthening Of The Legs
Healthy, flexible hamstrings are important for strong legs. The hamstrings are essential for knee flexibility and knee extension. Without hamstring strength, our legs will become physically so weak that simple movements like getting out of a chair and climbing stairs may become challenging.
Physical therapist and coach Mark Plaatjes writes in a January 2007 article in "Runner's World" that most of the runners who visit his clinic have issues because they have strong calves and quads but weak hamstrings. If we have weak hamstrings, those muscles have to work harder. Having a strong hamstring is a benefit for Athletes who engage in high-speed sports like running, cycling, swimming, etc
2.3 High Adaptability
Stretching your hamstrings improves flexibility and increases blood flow to those muscles. Maintain a proper schedule for stretching in the morning and before bed. The consistency in the exercise will lengthen the hamstrings and loosen them up. With this increased flexibility, you will experience higher energy levels.
2.4 Reduced Sciatica Risk
Regular hamstring exercise and stretching will help to alleviate sciatica symptoms. Leg pain, tingling, weakness, and numbness are some symptoms of sciatica, which start in the lower back and travel down the sciatic nerve behind the leg. Hamstring tightness frequently contributes to back pain and may cause sciatica.
According to the internet resource Spine-Health, hamstring exercises can aid in lengthening and loosening back muscles, relieving the compression on the nerves that results in sciatica pain, and reducing discomfort.
2.5 Alignment And Position
Your hips and spine are stabilized and kept in proper alignment by strong hamstrings. Imagine your skeletal system as a chain of interconnected links; if one link shifts out of alignment, the entire chain undergoes problems.
Your hips will tilt forward if your hamstrings are tight and weak, impairing functional movement. Your shoulders may slouch, and your lower back may arch due to this posture. Your knee and the surrounding connective tissue are also kept in proper alignment by your hamstrings.
2.6 Protection Against Injury
The hamstrings, which protect the knee and hip joints, are particularly prone to injuries. When you exercise, your hamstrings are vulnerable to strain and may even tear if they are weak or tight. Hamstring injuries occur when the muscles are pulled beyond their breaking point.
The American Academy of Orthopaedic Surgeons advises maintaining daily hamstring strengthening and flexibility exercises if you are regularly involved in sports or high-speed activities like tennis, football, basketball, running, soccer, or any other high-speed activity. Increasing your range of motion and reducing stiffness are the benefits of dynamic hamstring stretches before exercising.
3. Hamstring Stretches
Stretching your hamstrings will help keep your muscle's increased hamstring eccentric strength flexible and mobile. These stretches aren't very taught to perform or are uncomfortable. Only when there is mild to moderate tension should a person stretch. Overstretching can lead to injury, so people should refrain from it, as flexibility will improve with time. 
3.1 Hamstring Stretch While Lying Down
Lay flat with the legs fully extended on a mat or the ground. Holding the right knee's back with both hands, lift the leg toward your chest, and slowly straighten the knee until you feel a stretch in the right leg. Aim to maintain this posture for 10–30 seconds. Perform this for the other leg.
3.2 Towel Hamstring Stretches
Find a relaxing spot and keep a towel nearby to perform this stretch. Play on your back, wrap a towel around your right thigh, and grasp the towel ends to support the thigh.
Try to bring the bottom of the food parallel to the ceiling by slowly extending the knee until you feel a stretch in the back of the thigh.
Hold the position for 10 seconds if you are a beginner, and as you progress, take it to 30 seconds. Repeat this stretch 4 to 5 times with each leg. Try to do this to set a day
3.3 Hamstring Stretch On The Couch
To execute the stretch, find a corner of the couch, and place the right leg straight against the couch. Don't strain too much, and gently push the knee. If you are a beginner, hold this post for 10 seconds you are a beginner and gradually increase it up to 30 seconds. Perform this stretch to set a day.
3.4 Standing Hamstring Stretch 
To perform the stretch, stay near a raised platform or stairs. Place the heel of one leg fully extended on the sole or curb of the elevated surface. Keep the spine straight and bend the hip by bringing the chest towards the thigh. Maintain the stretch for 10 to 30 seconds for each leg. Repeat 3 times. Perform this exercise twice a day.
4. 12 Best Hamstring Exercises
4.1  Sumo Squats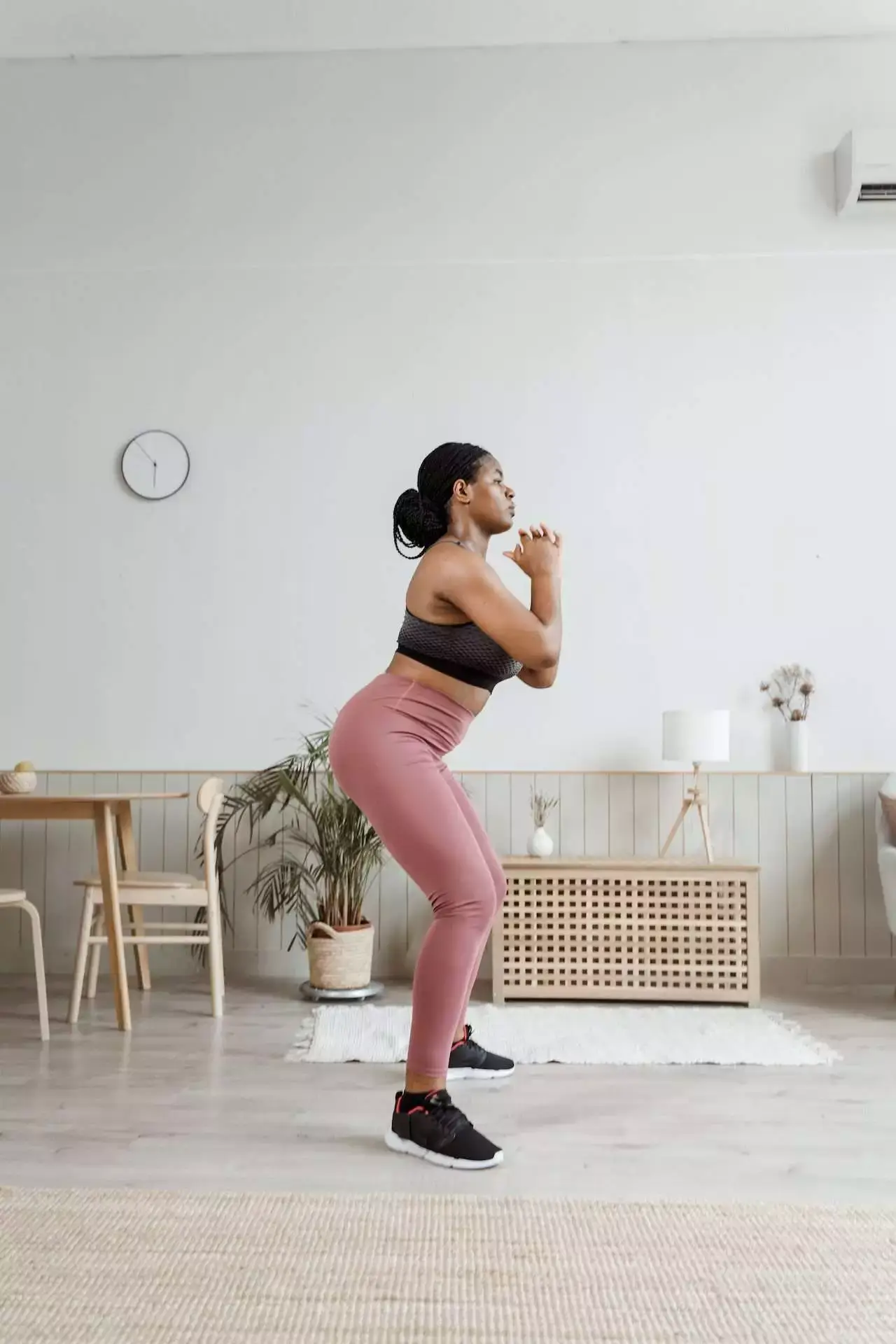 Finding the Best hamstring exercises? Start with Sumo Squats.
Start by keeping your feet shoulder-width apart in a standing squat position.

 Place your hand on your chest and make a fist. 

Your stance should be at least 3-4 feet wide or wider than hip-width by stepping to the side of your right foot. Wider is fine as long as you can execute the motion correctly.

Laterally rotating at the hip, take your toe outwards and away from your body's center (about 45 degrees). Check to see if your knees are still crossing your toes.
 As you lower your body into a squat position, move your hips back slightly and bend your knees. Straighten your back and lower it to the ground. Maintain a neutral spine, a tight core, and forward-looking eyes throughout the movement.
 Keep your things parallel to the ground by lowering yourself. You can squat shorter or lower if you cannot keep your legs in alignment.
 Pause for a few seconds while you're squatting. Next,  drive up through your heels to reach a standing position while engaging your glutes.
Continue this for three sets of 8–12 repetitions.
4.2 Basic Glute Bridge
Finding the Best hamstring exercises? Follow up with Basic Glute Bridge:
Placing your back straight, lie on a flat surface. It is preferred to use a mat.

Put your feet flat on the ground, bend your knee joint and rest your hand by your side.

Tighten your buttock and abdomen muscles by pushing your lower back into the ground.

Rise your hip to create a straight line from your knee to shoulder. 

While engaging your core muscles, pull your belly button towards your spine. Hold for 20 – 30 seconds. 

To get back to a standing position, get back to your hips.
4.3 12 Best Hamstring Exercises: Leg up the wall
This is a great pose to practice lengthening the spine, squaring off the hips and pelvis, and straightening the back of the legs if you have particularly flexible hamstrings.

Lay on your back with your legs straight up and your butt against the wall.

As you allow your hips to sink into the floor, flex your feet and press the backs of your knees into the wall.
4.4 Standing Hamstring Curl
Finding the Best hamstring exercises? Follow up with Standing Hamstring Curl
Standing hamstring curl is one of the best exercises to tone your muscles. To perform standing, and hamstring curls, follow the below instruction. 
Stand tall by keeping your feet hip-width apart

For balance, rest your hands on a chair or waist.

Now your left leg should support your weight.

Bend your right knee slowly, with the heel moving towards the butt. Maintain parallel thighs.

Now lower your foot gradually.

Do the same for your other leg. Do 12-15 repetitions.
4.5 Kettlebell Swing Stand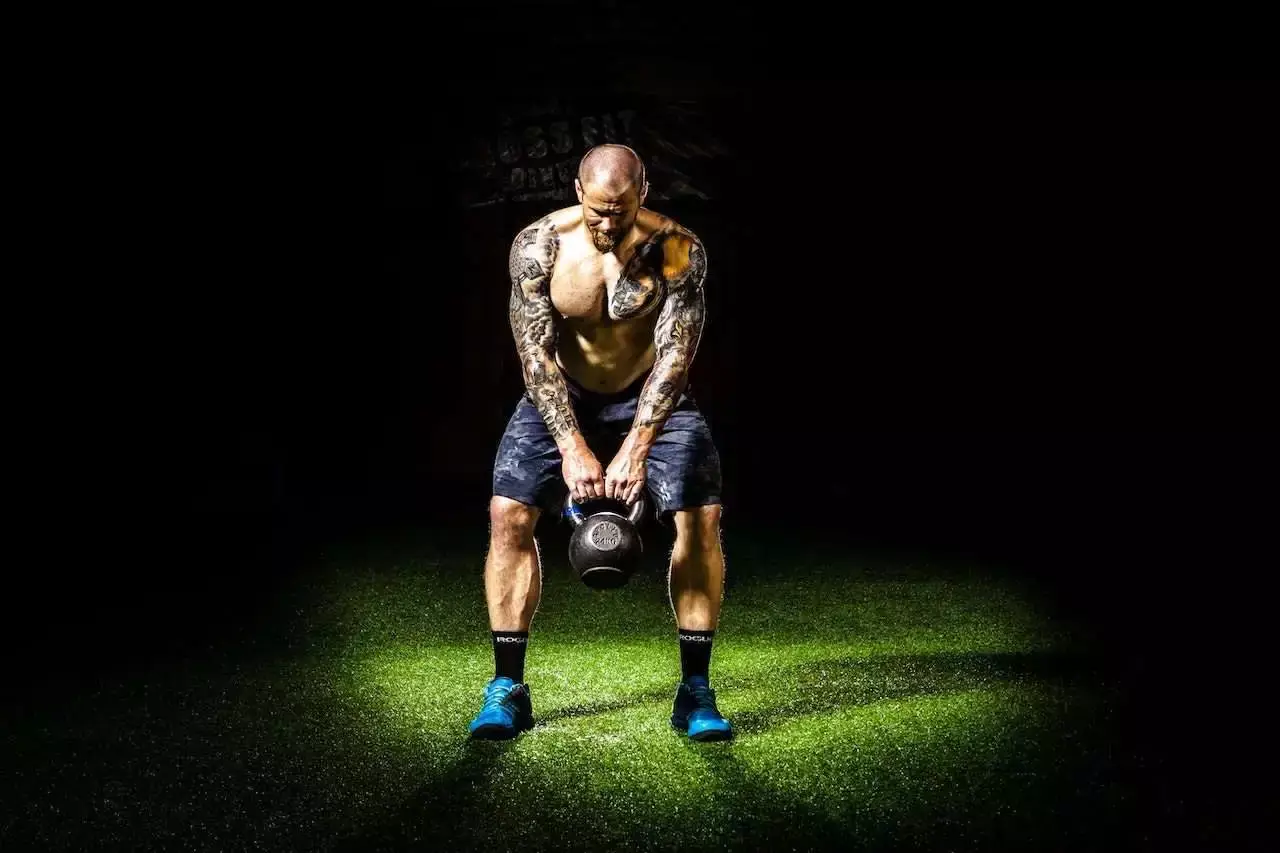 Finding the Best hamstring exercises? Follow up with Kettlebell Swing Stand:
Hold a kettlebell in both hands, palms facing you while standing with your feet shoulder-width apart. Keep your arms straight.

Bring the kettlebell between your legs by inhaling. Push your hips back (hinging your hips), and keep your legs bent just a little. Contract your abdominals by keeping your back straight.

Taking a deep breath out, tightening your glutes, and pushing your hips forward can help you stand up. 

Swing the kettlebell with your arms as far as they can go naturally. If you want, you can elevate the kettlebell to shoulder height or parallel to the ground, but don't use arm power to achieve it. It might take a few strokes to get into your rhythm and maximize the lift,

Pushing your hips back and soft-bent your knees, inhale as you lower the kettlebell between your legs. This is 1 rep.

Perform 2-3 sets of 10–20 repetitions, or keep going for however long you find most comfortable (e.g., as many as you can do in 5 minutes).
4.6 Swiss Ball Hamstring Curl
Finding the Best hamstring exercises? Follow up with Swiss Ball Hamstring Curl:
Lie on your back with your heels raised on a Swiss Ball and your back flat on the floor. Keep your arms parallel to the ground and in line with your shoulders for stability.

Next, lift your hips so that they are parallel to your shoulders and knees.

Roll the ball back toward your butt to start the hamstring curl exercise. Ensure your feet are flat on the ball and your knees are extended upward. Returning to the starting location in reverse Now, one rep is finished.
4.7 Machine Leg Curl 
Finding the Best hamstring exercises? Follow up with swiss Ball Hamstring Curl.
Stretch your legs out completely as you lie face down on the lying leg curl machine. The roller pad should lay just above the heels a few inches over your thighs.

Take hold of the machine's side support handles.

Pull your ankles near your buttocks as you exhale and flex your knees. Firmly restrain your hips on the bench. Maintain this posture for a brief period.

Breathe as you move slowly and carefully to put your feet back in the starting position.
4.8 Back Extension Or Hyperextension. 
Start by lying on your upper body. Hold the weights to your chest or cross your arm if you are using only your body weights held to your chest)

Your upper back should be deliberately turned, and your shoulder blades should rotate internally.

Most of the tension you experience as you descend will be in your hamstrings, but some will also be in your glutes.




Go to a range of motion that gives your hamstrings a good stretch but don't worry if you don't feel a significant stretch because of the starting position. The range will change depending on the individual flexibility and range of motion.




As you reach the bottom, pause for a brief moment before starting the movement by firmly contracting your glutes. Try to visualize squeezing your butt cheeks together to start the movement. Keep your upper back arched throughout the movement to avoid relying entirely on your lower back.
4.9 Romanian Deadlifts
Hold a barbell in front of you with your knees slightly bent and your feet hip-distance apart.

Keep your spine long and straight as you lean forward at the hips, extending your torso toward the floor. Put both hands on the barbell and space them shoulder-width apart as you plug your shoulders back and down to stabilize your spine and engage your abs. Look down and slightly forward to avoid stretching and align your neck with the rest of your back.

Lift the weight to your upper thighs by contracting your glutes, hamstring muscle, and core as you stand up straight. At the top, tighten your glutes and lock out your hips.

Repeat the exercise by lowering the weight to somewhere between your knees and toes (depending on your flexibility), keeping your back flat, your knee bent, and your abs tight.
4.10 Landmine Romanian Deadlifts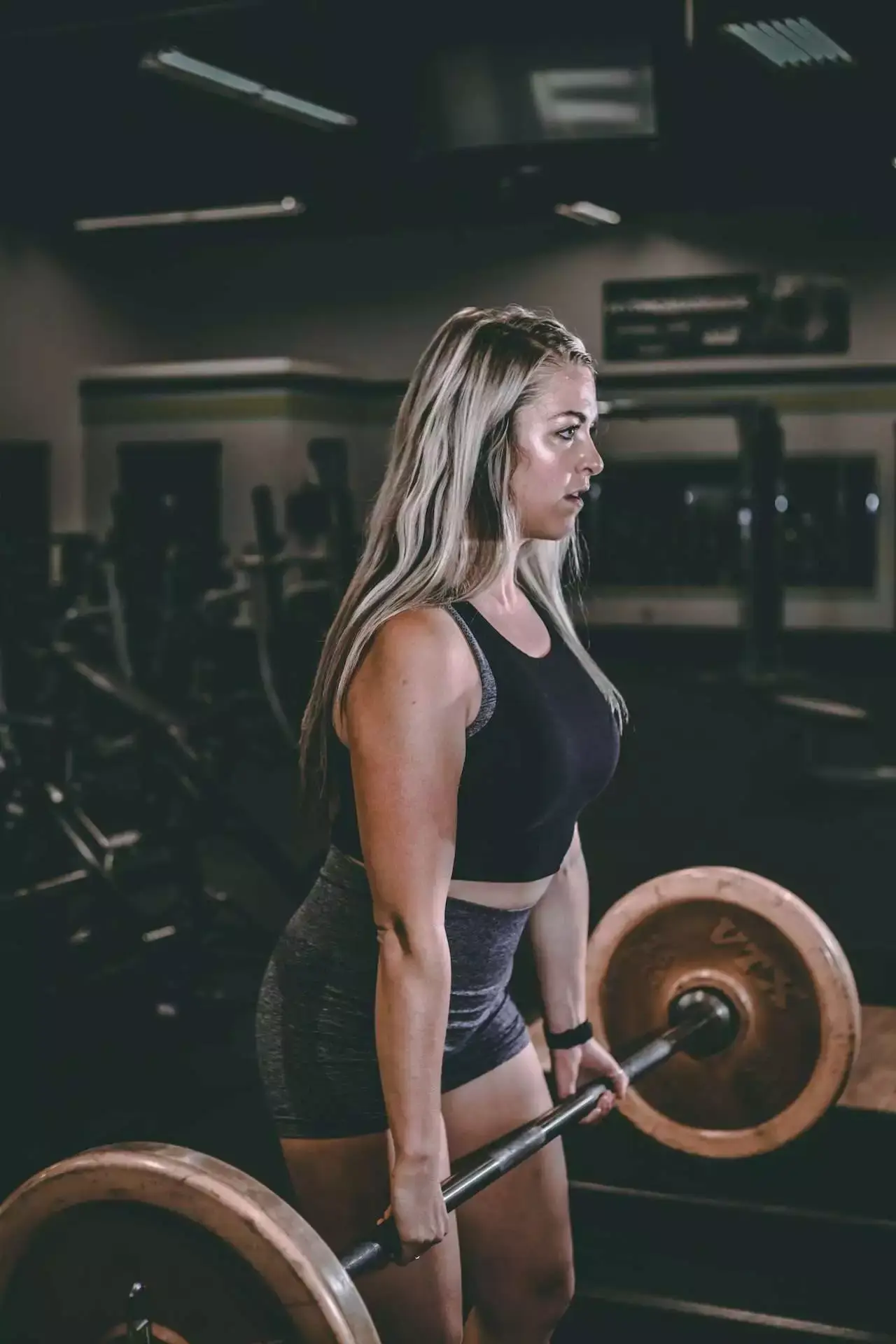 Place a bar between your legs and place both hands on the handle of a v-bar.

When the bar is below knee height, start the RDL by pushing your hips back and hinging forward while standing tall.

Drive the entire foot forward while concentrating on pushing the floor away.

Once you've completed, return to your starting position.
4.11 Glute kickback
Place the pulley on the lowest setting while facing the cable machine.

The cable hook should be connected to an ankle attachment, which you should then wrap around your left ankle. Ensure that it is safe.

Hold the machine gently in your hands to support your upper body. Right knee slightly bent, left foot lifted off the ground, left leg extended behind you. Avoid bending down your back.  Return only as far as your form allows.

Return to the starting position after the movement and squeeze.

Continue 10 reps in 2-3 sets on each leg.
4.12 Barbell Hip Thrust
You can use an exercise step with four or five risers if you don't have access to a bench and your gym doesn't have a thruster. You must load the bar with weight after the bench is set up. Barbell collars should always be used to secure weight plates.

Begin by sitting on the floor with your knees bent, and your feet spaced about hip distance apart. The toes can be turned just a little bit outward. The center of the weight bench should have the upper back (lower scapula) resting against the edge.

Cross the hips with the weight bar. Do not lift the bar with your arms; hold onto it to keep it steady.

The hip should be parallel to the shoulders and knees, press your glutes and lift the bar straight up. The bench must support the mid-scapula region. Focusing down your body, maintain a slight chin tuck while maintaining a tight core (a few inches above the bar).

Lower the bar slowly until your hips are only a few inches off the ground.

Repeat the lift by tightening your glutes.
5. Hamstring Injuries
A hamstring injury is a tear or strain (pulled muscle) that happens to the group of muscles and tendons at the back of your thigh. It's one of the most frequent and problematic injuries affecting athletes.
5.1 How Can I Prevent A Hamstring Injury?
There is always a chance that you could hurt your hamstring if you run or climb. There are fewer chances of injury if you-
Warm-up out for about 10 to 15 minutes before working out,

 Perform simple calisthenics.

Spend three to five minutes stretching and flexing before and after a sporting event.

Always have a balanced diet.
5.2What's The Treatment For A Hamstring Strain?
Treatment of hamstring muscles depends on the grade of injury grade 1 and 2 is generally treated by the RICE method. Mild hamstring injuries can be treated at home by using home remedies. You should visit your doctor or physical therapist before deciding on your own. You can follow these home remedies:-
Remember the R.I.C.E formula: Rest, Ice, Compression, and elevation.
Rest: avoid giving weight as much as possible, so the pain becomes normal. Consult your doctor or physical therapist before making any decision.
Icing: Regularly ice your leg to reduce pain and swelling. For 2-3 days, continue icing for 15 minutes with an interval of 15 minutes every 3 to 4 hrs until the pain is gone.
Compress your leg: If it is swollen, wrap it with an elastic band to reduce it.
Elevate: use a pillow to elevate your leg while you are sitting on a sofa lying down.
Painkiller: consider taking an anti-inflammatory painkiller. Medicine such as Ibuprofen (Advil, Motrin), naproxen (Aleve Naprosyn) and another non-steroid anti-inflammatory drug (NSAIDs) can reduce pain and swelling. The potential side-effect of medicines includes a high risk of leading ulcers. Unless your doctor specifically instructs you to use them longer, they should only be used temporarily.
Strengthening: one way to prevent hamstring strain is to strengthen your hamstring. Practice strengthening if your doctor or physical therapist advises it.
5.3 Causes Of Hamstring Injuries
A hamstring tear typically happens during physical activity. Regular causes include:
Sports-related wounds: Most hamstring tears are brought on by excessive stretching during a sport. People participating in ice hockey, football, and soccer are frequently injured.

Previous hamstring injury: If your hamstring has previously been torn, it is more likely to do so again. The risk is higher if you engage in vigorous exercise before you've recovered completely.

Overtraining: Overtraining can strain your hamstrings to the point that they rupture.

Lack of flexibility: Certain movements may overstretch your muscles if you have a limited range of motion.

Old age: as people get old, their muscles weaken

Young athletes: Teenage athletes are at risk because they are still developing. Because bone grows more slowly than muscle, tightening the hamstring muscles can increase the risk of injury.
6. Frequently Asked Questions
6.1 What is the RICE Method Of Treatment
RICE therapy is a basic treatment used to treat grade 1 or mild grade 2 injuries. It is used in the initial 2 -3 days to treat your injury. R.I.C.E –Rest, Ice, Compression, and Elevation
Rest: Rest as much as you can, especially your leg. Avoid unnecessary movement and overstraining or activity that can cause pain.
Ice – throughout the day, apply cold packs to your hamstring for up to 20 minutes every two to three hours (a bag of frozen peas will also work). Avoid putting ice directly into your skin.
Compression: bandage or compress the thigh to prevent swelling and movement that could result in further injury. You can use a standard elastic bandage or a pharmacy-purchased elasticated tubular bandage.
Elevation: Do your best to keep your leg elevated and supported on cushions OR a pillow to help with any swelling
6.2 What Are The Various Grade Of Hamstring Injuries
Grade 1 – a mild pull or

strain in the muscle

Grade 2 – a partial muscle tear

Grade 3 – a complete muscle tear
The time of recovery from a hamstring injury depends on what grade of injury you are suffering. Most grade 2 and grade 3 require surgery, depending on the severity of the injury. Grade 1 injuries generally recover in a few days, whereas grades 2 and 3 may need several weeks or months. 
Hamstring exercises are good for your body and should be performed regularly. Some exercises mentioned above can be performed at home without equipment. It is recommended to consult a trainer before performing the exercise.
Check out
Protein Smoothies for Weight Loss- 14 Best Protein Smoothie Recipes to Try Today!