As an affiliate-driven website, Icy Tales earns from qualifying purchases.
Ohio's Put in Bay is a tropical haven. You'll be confused as to whether you're at the beach or still in the Midwest when you see the swoon-worthy island in Lake Erie. There are numerous "things to do in Put in Bay".
You'll know you've reached the closest thing to a tropical oasis the moment you set foot in this charming tiny village in the Ohio Shores and Islands region! Put in Bay is the ideal addition to your bucket list since it is named after the little bay on South Bass Island where boats may "put at" in a location shielded from the wind and waves.
1. Things to Do in Put in Bay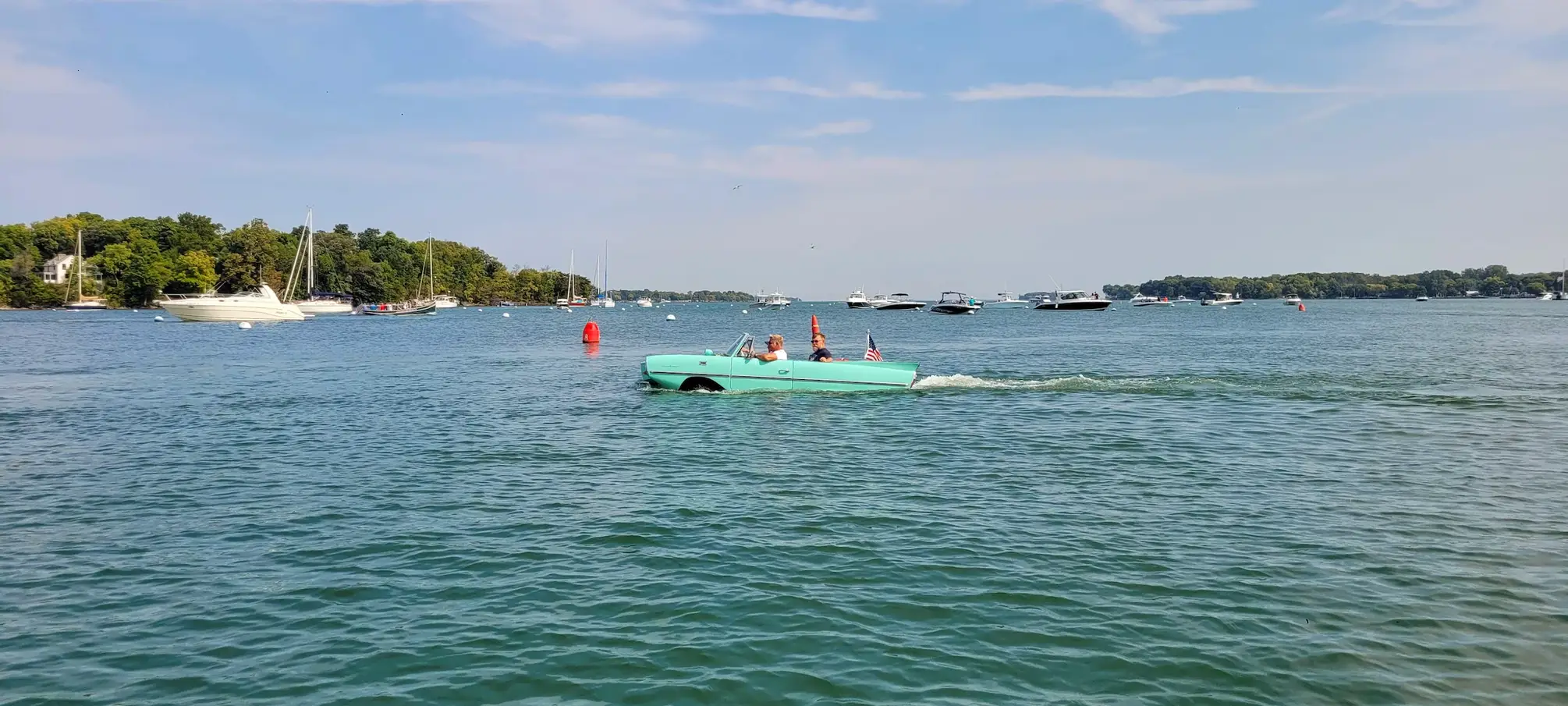 Put in Bay is a fantastic escape for couples, families, or even a trip with friends. It is accessible to tourists throughout the year. There is something for every tourist in Put-in-Bay, from beaches to vineyards, wildlife preserves to a variety of water sports. There are many things to do in Put in Bay for everyone. So, take advantage of this season. Hotels, rentals, and homes fill up quickly. Middle Bass Island, Kelleys Island, and North Bass Island are the surrounding islands.
The experiences you must have on this tiny island in Port Clinton, Ohio, are numerous—here are only fifteen of the amazing things to do in put in bay!
1.1. South Bass Island Lighthouse
There are several interesting historical things to do in Put in Bay, but the South Bass Island Lighthouse stands out as being particularly outstanding. Not only can you learn about a piece of history, but you can also take in one of South Bass Island's best Lake Erie vistas! It is among the popular put in bay attractions. And if you're fortunate enough to be visiting the island on the day of a guided tour, you'll discover more about Lake Erie and the Bass Islands than you ever dreamed possible.
For its time, the South Bass Island Lighthouse is a relatively unusual building. The towering lighthouse tower and an attached house where the lighthouse keeper resided made up the majority of lighthouses at the time. With the tower itself integrated inside the house, the South Bass Island Lighthouse merged the two. South Bass Island's southernmost tip is where the Lighthouse is situated.
Address
2368 Langram Rd. Put-in-Bay, OH 43456
1.2. Perry's Victory and International Peace Memorial
One of the top attractions on Bass Island and Put in Bay Ohio famous site is the Perry's Victory & International Peace Memorial and monument. The National Park Service is in charge of the 352-foot-tall Perry's monument, which you really must see while you're there. The memorial is located on a small plot of ground not far from downtown Put in Bay and the ferry dock.
Perry's Victory and International Peace Memorial honours troops who took part in the Battle of Lake Erie during the War of 1812. One of the best things to do in Put in Bay is to climb to the observation deck at the top of Perry's Victory tower and enjoy a stunning view of Lake Erie.
The Perry's Victory and International Peace Memorial is open on weekends in October and from May through September. One of the best things to do in Put in Bay is to enjoy an evening walk along the Lake Erie beach is the boardwalk around the monument.
Address
93 Delaware Ave, Put-In-Bay, OH 43456, USA
1.3. Butterfly House
Among Put in Bay attractions, the Butterfly House is a section of Perry's Cave. You may stroll amid several hundred imported butterflies from Malaysia and Costa Rica. The butterflies' new home is a tropical greenhouse, so they are free to take pleasure in the tropical environment they were used to.
You have the option to view a brief movie about a butterfly's life cycle as you enter the butterfly house, which demonstrates how a caterpillar emerges from a tiny egg before changing into a butterfly within a chrysalis. You can enjoy and comprehend these lovely animals more if you can witness their development.
Address
979 Catawba Ave, Put-In-Bay, OH 43456, USA
1.4. Lake Erie Islands Nature & Wildlife Center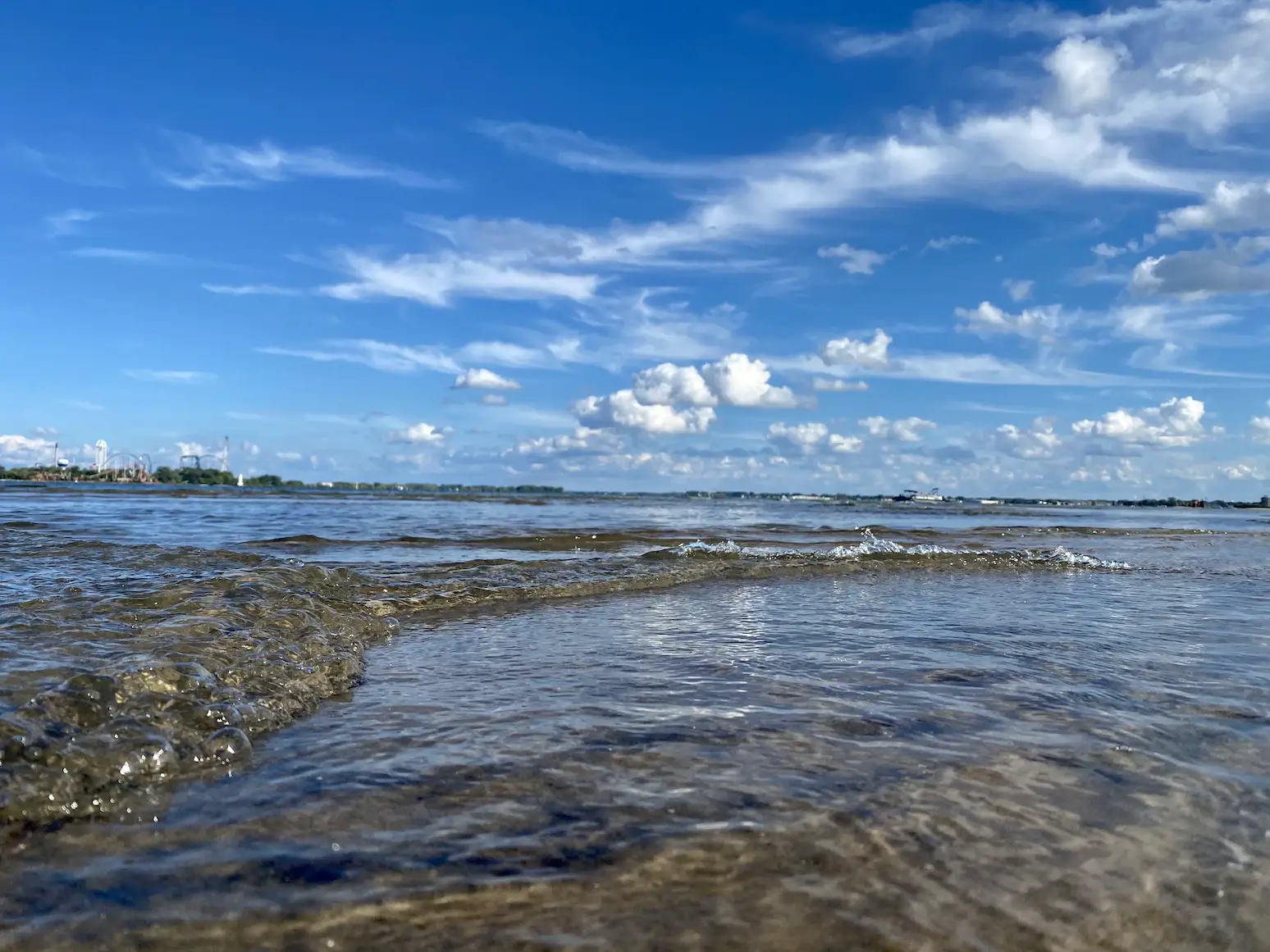 The Lake Erie Islands Nature & Wildlife Center's modest structure is home to some of the most amazing things to do in Put in Bay. A teacher founded the initial conservation centre, which has since been kept to inform tourists about the island's distinctive ecosystems.
A wildlife viewing window and exhibits featuring the typical birds of the beautiful Lake Erie Islands, natural history facts, and local geology have been added to the nature center's 900-square-foot extension.
Make sure to check out the live animal display to view the local amphibians and reptiles. Visit the wall painting created by neighbourhood artist Janet Stearns in the huge animal display if you appreciate or collect wildlife art.
1.5. Put in Bay Winery
Wine tasting is one the popular things to do in Put in Bay! Since grape growers discovered that Lake Erie had a stabilising influence that afforded the Bass Islands the longest frost-free time of anywhere in Ohio, winemaking has been a long-standing tradition on South Bass Island. This facility, which was established in 2009, had a store, a wine garden, and a winery display. Visit Put in Bay Winery to learn more about this and the winemaking process in general and drink lots of wine too!
On the Doller House Estate is where the Put-in-Bay Winery is situated. When Valentine Doller lived on the Doller House Estate, he was a German immigrant who made his money in Put in Bay. In the late 1800s, he constructed and owned a large number of the structures and enterprises on the island. He later held the office of mayor of Put in Bay for ten years.
1.6. Perry's Cave Family Fun Center
Perry's Cave Family Fun Center is one of Put-in-top Bay's destinations for families. A day or many days may be readily filled with a variety of activities. A tour to Perry's Cave's family fun Center is among the greatest things to do in Put in Bay. The 208-foot-long tunnel passage is covered in stalactite and stalagmite formations, making it an Ohio Natural Landmark.
In addition to the Perry's cave excursions, the complex offers free admission to the Antique Car Museum, miniature golf, gemstone mining, a rock wall, a fort labyrinth, and the Butterfly House, which is home to several exotic butterfly species.
Even if you are only using a golf cart to explore the island, a quick visit at the auto museum is worthwhile. It is among the family friendly attractions.
Address
979 Catawba Ave, Put-In-Bay, OH 43456, USA
1.7. Crystal Cave
Another cave system, Crystal Cave, is located in Put in Bay and is well-known for its enormous crystals and geodes. People who are interested in science like to observe the crystals since some of them are up to three feet broad. The biggest geode in the world was found at Crystal Cave.
In 1897, as they were excavating a well, labourers found Crystal Cave. The original cave's crystals were taken out and used to make pyrotechnics, but the remaining elements have been conserved and guarded over time so that families may still enjoy them.
The mineral celestite, which has a blueish tint along the tunnel walls, is one of the cave's distinctive characteristics. Although celestite is not frequently seen and is frequently utilised in fireworks, Crystal Cave offers a good opportunity to observe it in its native state.
Address
978 Catawba Ave, Put-In-Bay, OH 43456, USA
1.8. South Bass Island State Park
The only Put in Bay attraction where you may camp is South Bass Island State Park, which isn't a terrible thing given the vistas you can see while spending time in nature. It is one of the most exciting things to do in Put in Bay. There are more than 100 campgrounds in the region that you may pick from, ranging from basic sites to more luxurious ones with power, bathrooms, and showers, and some of them even provide access to the beach.
There are nevertheless activities and locations you may check out at South Bass Island State Park if you're simply planning a day trip here. The fishing pier, the cave, and the beach are all worthwhile stops.
The park also features a butterfly garden where you may observe the flying, colourful butterflies darting about from the observation deck. Even more so if you're a gourmet, it's worthwhile to check out the neighbourhood stores and eateries.
1.9. Gibraltar Island Attractions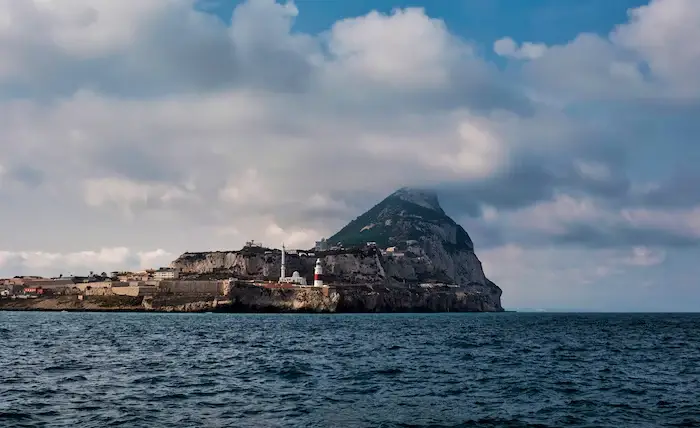 One more beautiful island in Lake Erie is Gibraltar Island, popularly known as the "Gem of Lake Erie." It lies nearby South Bass Island and is one of the smaller islands. It is a rocky island that takes its name from Europe's Rock of Gibraltar. Numerous historic structures as well as scientific facilities may be found on the island. Its not far from the Put in Bay airport.
1.10. Ride on Miller Ferry
The 18-minute trip to South Bass Island is provided by Miller Ferry, which departs at the point of Catawba Island. There are happy personnel and passengers wherever you look, from the ticket window to the ferry dock. Most travellers are eager to take advantage of their stay on the island. It is the most popular Put in Bay ferry.
The seagulls fly back and forth with you. The best means of transportation to the Island is Miller Ferry. Miller Ferry transports whatever that needs to travel to the island, such as mail, garbage trucks, shopping supply, and the like. Jet express is not in the list.
1.11. Golf Cart Rental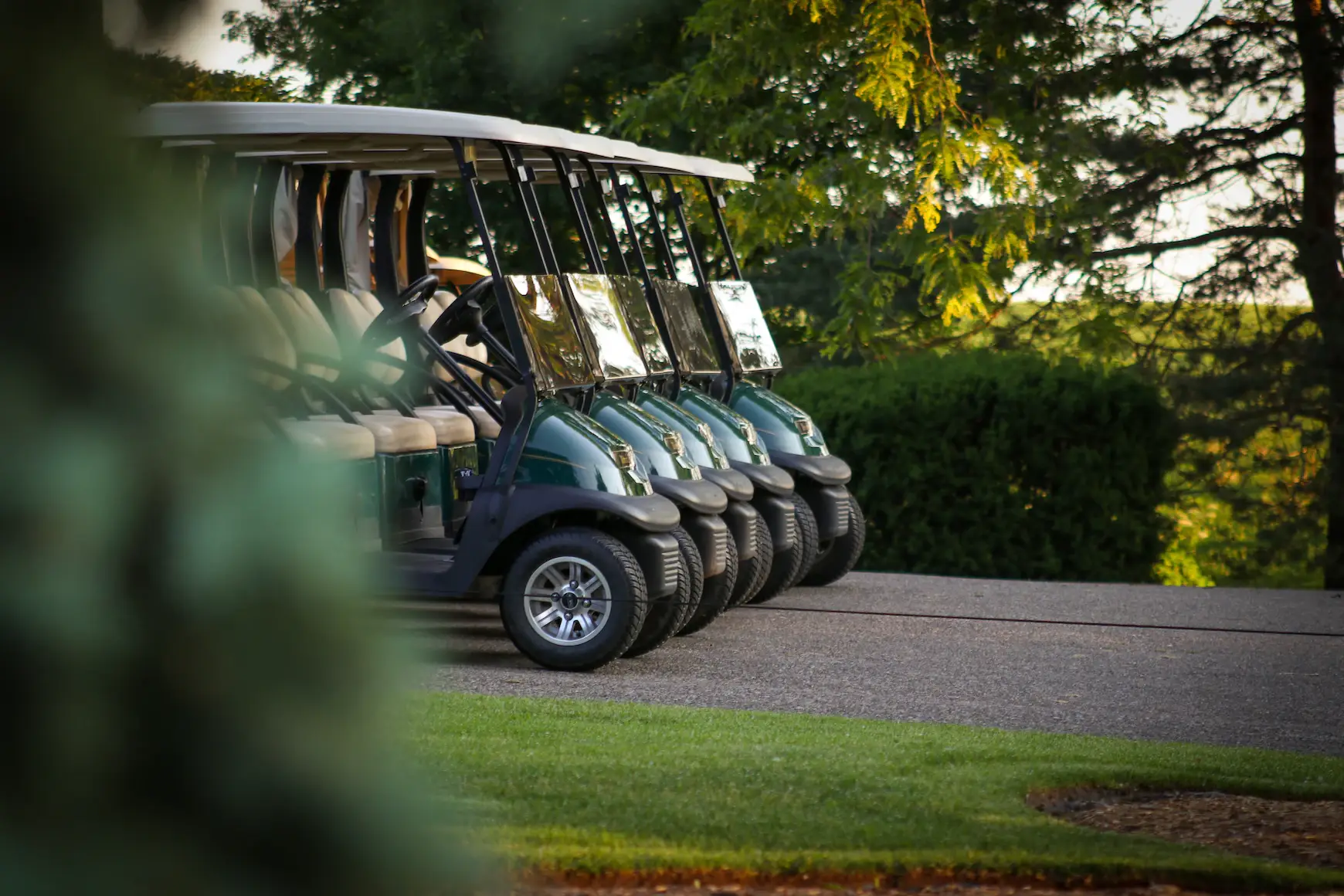 In Put in Bay, golf carts are the preferred mode of transportation. However, beyond their practicality, the carts are a wonderful way to explore independently and see a lot of the area while you're there. Many spots on the island offer golf cart rentals, which are often rented by the hour or the day.
Although it is equally common to hire bikes, the island's establishments favour carts. One of the most tranquil ways to enjoy your vacation is to just set off and drive the island's quiet roads, where you may come across historic barns and coastal vistas. Make sure to visit the small Chocolate Museum to see vintage marketing materials for the chocolate business and to purchase an ice cream cone at the chocolate cafe.
Golf carts are not permitted on the only golf course of Put in Bay Ohio.
1.12. Aquatic Visitor Center
The Aquatic Visitor Center in Put in Bay Ohio is another enjoyable pastime for youngsters. They conduct activities for youngsters in addition to being crucial in the study of invasive species in Lake Erie and safeguarding the ecology.
The Aquatic Center offers free fishing from the pier for kids, complete with all the necessary equipment! Be sure to visit the Aquatic Visitor Center on a Saturday if you're going to Put-in-Bay between Memorial Day and Labor Day. Kids will have a blast at events like "Bugs in the Water," "Fun with Fish," and "A Live Snake Show."
1.13. Chocolate Museum in Put in Bay
Anybody who like chocolate need to pay a visit to the Put in Bay Ohio Chocolate Museum. You may discover the origins of chocolate, the locations of cocoa plantations, the processes involved in its production, and a wealth of other fascinating details. Additionally, you can purchase delicious chocolate and locally roasted coffee on-site! It offers something delightful for your sweet craving.
Address
820 Catawba Ave, Put-In-Bay, OH 43456, United States
1.14. Water Sports & Swimming
Water activities are among the most well-liked things to do in Put in Bay and South Bass Island because they are encircled by the stunning Lake Erie. On both sides of the island, there are several spots where you may hire kayaks and jet skis. If you're feeling particularly daring, try your hand at parasailing or paddleboarding.
There are two beaches on South Bass Island, albeit the majority of the shoreline is rocky. At South Bass Island State Park, there is a small beach with limited access to Lake Erie for swimming. There are public swimming pools at hotels. At the end of Delaware Avenue, near Perry's Monument, is the Village of Put in Bay Beach.
1.15. Tour Train Ride
When you first arrive at Put in Bay, the Tour Train provides a full overview of the island's layout and a picture of the variety of things to do there. Every 30 minutes, the hour-long train excursion departs.
You pass through five locations along the way, including the downtown Put in Bay Lake Erie Nature & Wildlife Center, Perry's Cave Family Fun Center cedar point, Ohio State University and Perry's Victory & International Peace Memorial. At any of the stations, you are free to get off the train and spend some time exploring. When you're ready to go on to the next place, just board the next train.
Final Note
Although Put-in-Bay is a small community, there are many historical sites to discover and it is rich in history. It is a great vacation destination for a relaxing getaway for your fun filled weekend. There is enough to satisfy nature enthusiasts, and trips to nearby islands are simple to plan. There are innumerable things to do in Put in Bay. You'll come across just fun seeking friends in Put in Bay's fun filled day tours. When in Ohio, it is a fantastic location to visit. So, begin planning right away!