You would never have thought that you'd need Gochujang substitutes, have you? Now picture this.
You are watching your favorite Korean drama, deeply engrossed in it, and then you see the characters in the drama enjoying some warm, delicious, and delectable food in front of your eyes; and unbeknownst to you, you start drooling and craving for some Korean food for yourself.
So you dash into the kitchen, and you're all set to make a bowl of Bibimbap and some Tteokbokki, but just then, you realize that you have run out of Gochujang and the nearest store is miles away. It would take way too long for your Gochujang to arrive from an online store, and your cravings are running high.
Yes, the struggle is real. If you are a fan of Korean cuisine, you know that it is almost incomplete without the signature ingredient, i.e., Gochujang. 
For those who aren't as familiar, Gochujang is a pepper chili paste, and it is often served alongside another dish or used as an ingredient in a large number of Korean dishes.
It has a unique taste to it and is almost irreplaceable. To know why Gochujang is so unique and why a Gochujang substitute is almost unthinkable, let's look into what Gochujang is and how this one-of-a-kind condiment is prepared.
What is Gochujang
Gochujang is a Korean fermented chili paste that is known for its hot, sweet, and savory flavor profile. It is extremely popular in Korea, and almost every Korean food has a hint of its unique flavor.
The ingredients that make up this condiment may sometimes vary, but the basic ingredients include Korean chili peppers (Gochugaru), fermented soybeans, or fermented soybean powder (Meju Garu), glutinous rice powder (Chapssal), and salt.
The sweet flavor in authentic Gochujang does not come from any added sweetener but rather from the glutinous rice. During the fermentation process, the starch in glutinous rice converts into sugar. However, some like to add barley malt powder (Yeotgireum) which adds a sweet and nutty flavor to the gochujang.
Homemade Gochujang Recipe
Ingredients
Finely ground Korean chili peppers (Gochugaru)

Barley malt (Yeotgireum)

Sweet rice flour (Chapssal Garu)

Fermented soybean powder (Mejugaru)

Korean coarse sea salt (Cheonilyeom)
Steps
1. Traditional gochujang recipe usually starts by soaking barley malt in water and allowing it to ferment for about 5 hours.
2. Once the barley malt is fermented enough, rub the malt between your fingers and squeeze out the milky white water. Repeat this a few times to extract as much malt as possible. Strain it through a cheesecloth to obtain just the liquid and fine white sediments.
3. Add the sweet rice flour to this liquid and boil it down until the mixture gets to a slightly thick consistency.
4. At this point, combine the mixture with the Korean chili powder, fermented soybean powder, and sea salt until it becomes creamy and smooth.
So there you have a homemade version of gochujang, ready to treat your taste buds with its sweet and spicy flavors.
Storing Homemade Gochujang
Gochujang is traditionally stored outdoors in earthenware, typically during the cold climate when the temperature is low. This is why Gochujang is typically made during the cold months between October and March.
During the day, the lid is kept open to allow some sunlight into the pot. Do make sure to close the lid at night and also on rainy days. When the lid is left open, remember to cover the opening with a fine mesh or cloth to prevent bugs and flies from entering the pot.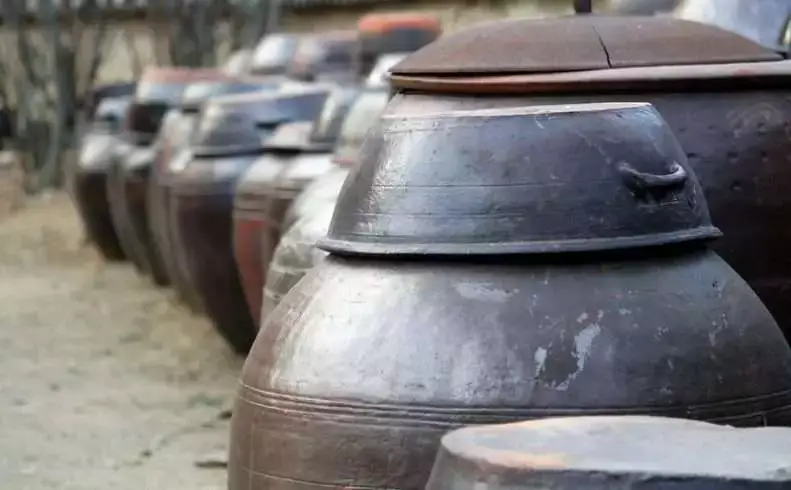 If you live in a place with a warm climate, store the Gochujang indoors in a cool area with ample sunlight.
Allow the Gochujang to ferment for about 2 to 3 months, after which you can store it in the refrigerator and can start consuming it. Gochujang's taste gets better over time, and it can last for a long time if kept in a cool place or a refrigerator.
5 Gochujang Substitutes to Try Out
The process of making Gochujang is quite simple, but finding the ingredients is rather difficult. However, Gochujang is easily available in online stores like Amazon.com and in local Asian stores. However, in case of emergencies, or when it isn't available in stores, some Gochujang substitutes could come to your rescue.
Though none can exactly replicate the authentic gochujang, some of them tend to come quite close to the actual flavor. So without further ado, let us dig into the five Gochujang substitutes to ease your cooking.
1. Miso Paste Recipe
This Gochujang substitute probably comes closest to the original and is even regarded as the best Gochujang substitute. A key ingredient for miso is fermented soy, which is also used in Gochujang. So if there is miso paste available at home, it can serve as a great alternative for Gochujang.
Another great advantage of this miso-based recipe is that the fermentation process required to make Gochujang can be skipped as miso contains soy already well fermented.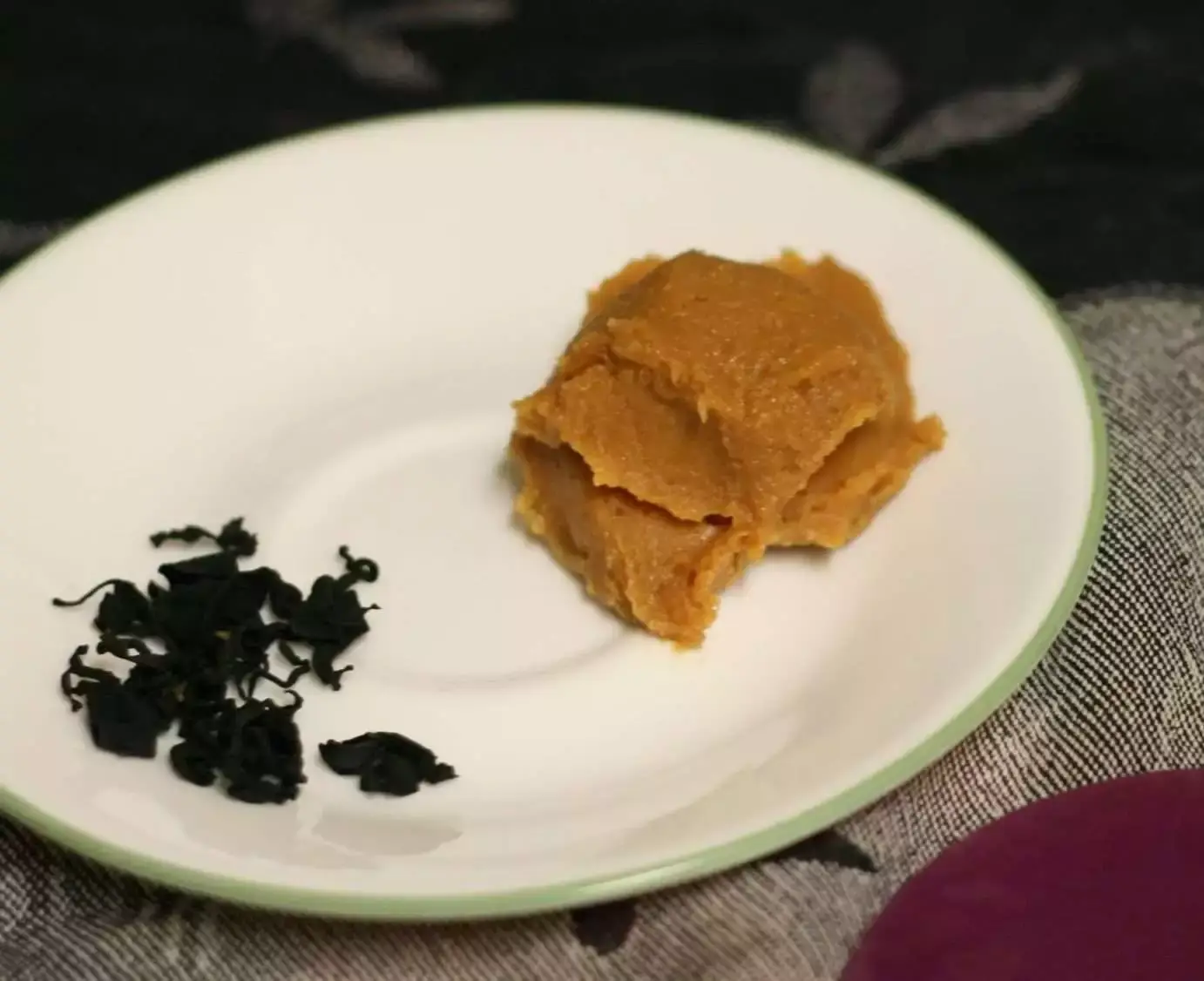 Mix a cup of miso paste with an equal portion of water in a saucepan and heat over medium heat. Add brown sugar and salt as per taste, along with Korean chili pepper flakes. Once they form a thick paste-like consistency, remove from the heat and let cool. Voila! We get a Gochujang substitute to save the day.
In case there aren't any Korean chili peppers available, which they usually aren't, it can be substituted by using a mixture of cayenne powder/cayenne pepper and sweet paprika.
2. Red Pepper Flakes Paste
This can be used as an alternative when you find yourself put on the spot and need a Gochujang substitute immediately. It definitely doesn't come nearly as close as the miso paste recipe, but it still does a fair job of providing similar flavors.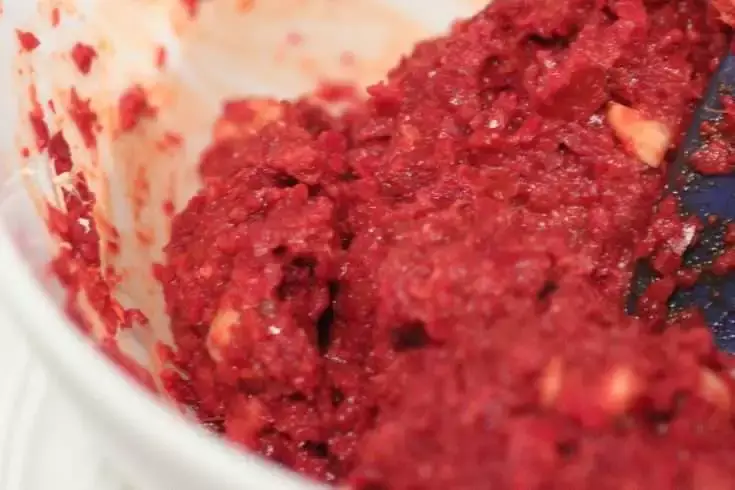 It takes less than a minute to prepare, so that's a bonus, isn't it? Just add a tablespoon of red pepper flakes and add a teaspoon or two of soy sauce to it with a tinge of sugar for that subtle sweetness. The soy sauce works as a binder and also gives a paste-like consistency to it. It also gives a slightly tangy flavor to the paste.
3. Sriracha Chili Sauce
Sriracha is many people's favorite ingredient and is used widely in fries, burgers, and even eggs. It has sweet and spicy flavors, making it a decent Gochujang substitute.
However, it is generally not recommended to be used if you're going for an authentic Korean dish. Its sweetness differs from that in Gochujang. It also has garlic flavor in it, which may not be desirable.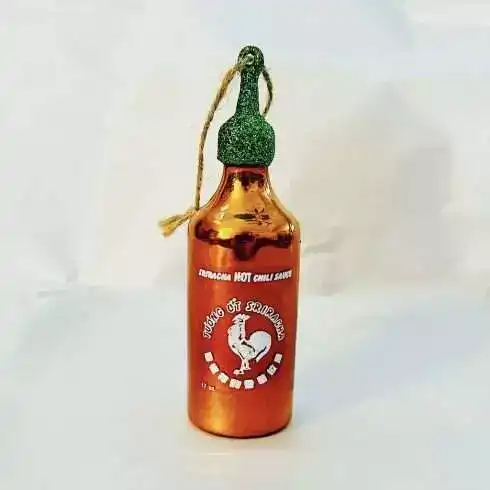 Its consistency is also much thinner than Gochujang, but despite these downsides, Sriracha chili sauce does serve its purpose to some extent. It is recommended to try out the sauce on a sample first and see if it works for your recipe.
4. Thai Chili Paste
Thai chili paste has a consistency similar to Gochujang and is considered a good Gochujang substitute. Due to its similar texture, it does not alter the consistency of the dish into which it is incorporated as an alternative for Gochujang. It also provides the sweet and spicy flavor that is inherent in Gochujang.
There is, however, a slight flaw to it. Thai chili paste is known for its pungent garlic flavor, which can be off-putting for some people. The traditional Gochujang does not have the garlic flavor, and hence this could cause Thai chili paste to lose some points.
Although if you are someone who does prefer garlic flavor and aren't put off by it, then, by all means, try out this sweet and spicy Gochujang substitute.
5. Hoisin Sauce
The final Gochujang substitute to make it to the list is Hoisin sauce. One of the ingredients of Hoisin sauce is the fermented soybean paste which is also used in Gochujang. Hence it makes a good substitute for Gochujang.
If you want to enhance the flavors, add in a tablespoon of red miso paste and sprinkle some cayenne pepper and sweet paprika. Hoisin sauce is quite sweet on its own, so the additional sweetener is not recommended.
In Conclusion
So this concludes the list of 5 gochujang substitutes to ease your cooking. There are also several other alternatives, such as Sambal Oelek, Harissa Paste, and some have even suggested tomato paste.
Harissa is made by boiling dried chilies adding caraway seeds, coriander seeds, and cumin seeds and combining them with a dash of olive oil.
Sambal Oelek also has a spicy flavor and similar consistency to Gochujang, and hence they make a good Gochujang substitute.
On the other hand, Tomato paste only shares a similar consistency with gochujang and is very different flavor-wise. Hence, adding tomato paste as a substitute would not give the same flavor given by Gochujang to your dish. Hence it is recommended only when there is absolutely no other alternative at hand.
Though the substitutes are not the exact replica of the authentic Gochujang, they are quite commendable. They share similar flavors with Gochujang, hence qualifying them as substitutes in case of emergencies.
So the next time you are knee-deep into your Korean drama and start craving some Korean food, but you know you have run out of Gochujang paste, you won't have to panic because now you know just what will do the trick.