As an affiliate-driven website, Icy Tales earns from qualifying purchases.
Most of us would've been there. In that particular situation where many of us tend to concentrate on a specific thing crucially, you start biting your nails. I was also a nail-biter. I bite my nails whenever something important comes to my mind, requiring my utmost thinking and concentration. This will also happen when we are nervous and anxious in situations. This nail-biting habit is one of the most common for people belonging to a lot of age groups. In case you were wondering how to stop biting nails, here we are to your rescue.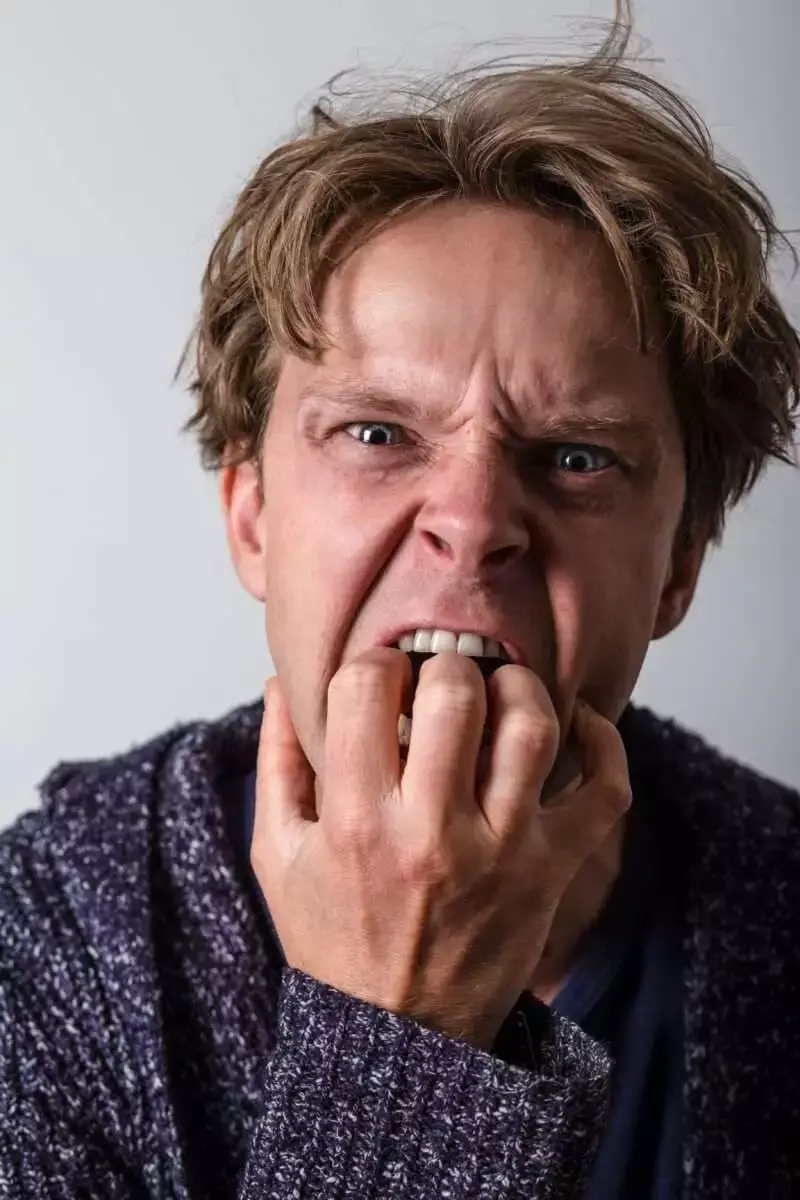 This problem is associated mentally with the person. People suffering from attention deficit hyperactivity disorder (ADHD), major depressive disorder (MDD), and obsessive-compulsive disorder (OCD) show up the sign of biting nails as a symptom of their mental condition.
If you are also a victim of this nail-biting habit, worry not. We have scientifically proven methods to answer the question of how to stop biting nails. So without any further adieu, let us familiarize ourselves with the concept of Nail biting and how to stop biting nails.
1) Nail Biting and its Causes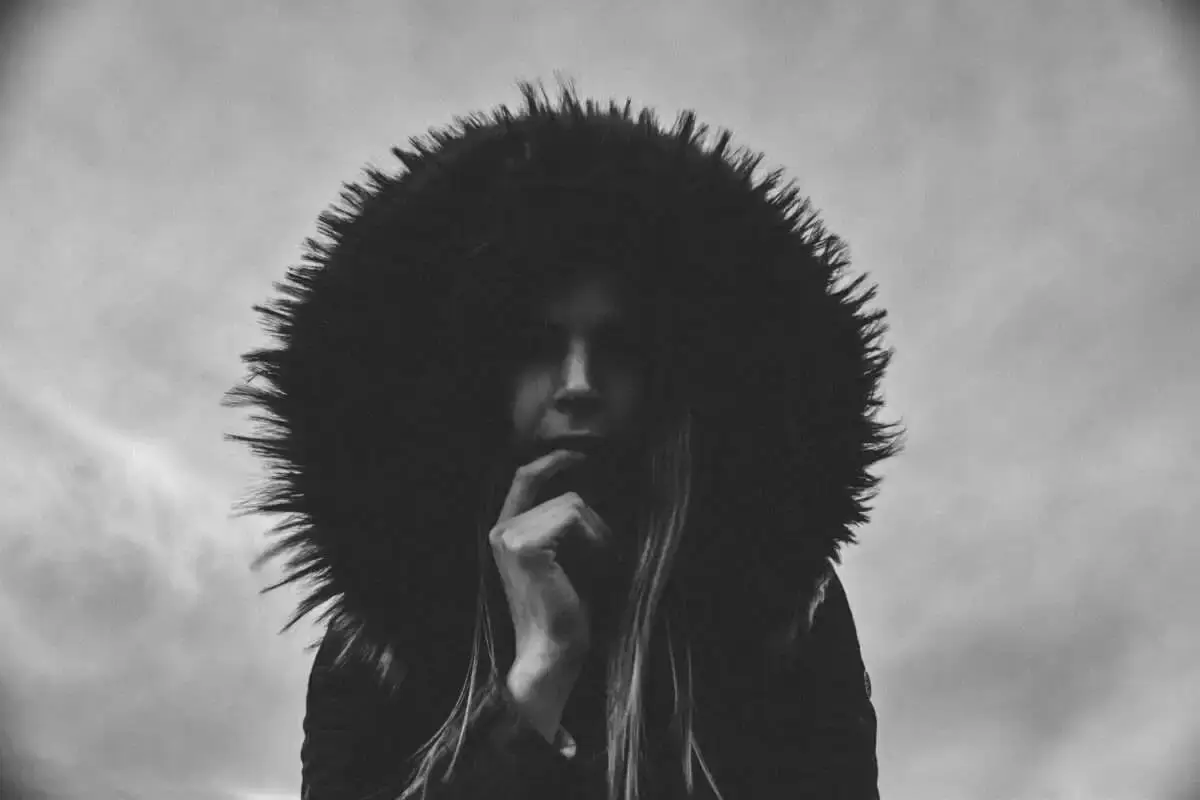 People have experienced a lot of conditions to develop this particular habit of nail biting. This behavior is scientifically termed Onychophagia. The intensity of nail-biting shows how deeply the person is showcasing his mentality in his subconscious state. This habit of biting your nails can develop from a very young age.
People tend to carry this habit on lifelong. It is considered a chronic condition in today's world, which fortunately can be taken care of with due effort. There are a lot of situations where a person can develop this habit. Let us take a look at some of the causes down below.
1.1) Agitation
That particular feeling where a person feels restless due to a situation. Yes, we all would've experienced this feeling when tasked with something that concerns us. Agitation can be experienced by a person when a situation awakens his mentality and puts it on high alert mode. This automatically makes the person fidget with something. The easiest ones available to access are the fingers. Thus, the habit of nail-biting starts to develop.
1.2) Boredom
People also showcase this behavior of biting their nails when they have nothing to do. The brain demands the person to do something when exposed to boredom. It is because the human brain always needs processes and works. It is the only fuel to it. When left inactive, our brain will start to do things that prove to be physically active but not productive. This lays the foundation of nail-biting as well.
1.3) Concentration
The most prominent reason for nail biting is concentrating on something. When we are left to focus on a work or content of some kind, we will tend to bite our nails automatically. Sometimes, we won't even be aware that we are doing so. Such situations will draw most of your consciousness towards completing their work. A simple example would be that kids tend to bite their nails overnight while completing their assigned homework.
1.4) Anxiety
Anxiety, Nervousness, Pressure. You name it. Human life today is exposed to many mental health issues that catch hold of the mental peace someone deserves. People with Anxiety and Nervousness tend to showcase this habit of nail biting to reduce their levels of Anxiousness to a very large extent. They believe that biting their nails short will kind of reduce their Nervousness.
1.5) Stress
The concept of "Stress" has affected many people belonging to a wide range of different age groups. Even young kids are subjected to mental stress due to the growing conditions of the world, which demand higher standards from them. Let it be in their own houses or their schools. For adults, their work pressure is enough for them to induce stress. People see biting their nails as a method of stress relief despite the medications they take to reduce stress.
1.6) Other Psychological Issues
People who have psychological or emotional issues will always tend to bite their nails short when they get an impulse to do so. Some mental issues like ADHD, MCD, and MDD have nail-biting as one of their prime symptoms for the sufferers out there. One can easily witness a person with a mental disorder by just looking at their fingers.
Their nails will be more disoriented than the normal ones. It is because good fingernails reflect good mental health, according to modern research. But to clear this out, it doesn't mean that every single person who bites their nails have a mental disorder. To know more about this issue, check out the related article.
2) Nail Biting Habit and its Theories
Nail biting was derived with the help of a lot of theories. The whole concept was explained by many people as a sign of intelligence and sheer focus. Some other theories state that nail biting is a bad habit compared to self-harm acts. It was looked upon from a very different perspective as a sign of hostility toward themselves. These theories have been made from the start of the Greek era by a philosopher who just couldn't stop biting his nails.
His nail-biting habit was considered an act of concentration during that time. Coming to the modern era, One of the latest theories for nail-biting behavior is that it is adopted only by perfectionists who seek perfect nail shapes. They start biting their nails for the sake of making it look uniform.
But this never stops because nails tend to grow throughout our lifetime. These are some of the interesting theories made by mankind. Now let us look at some of the dangers of biting your nails.
3) Health Hazards of Biting your Nails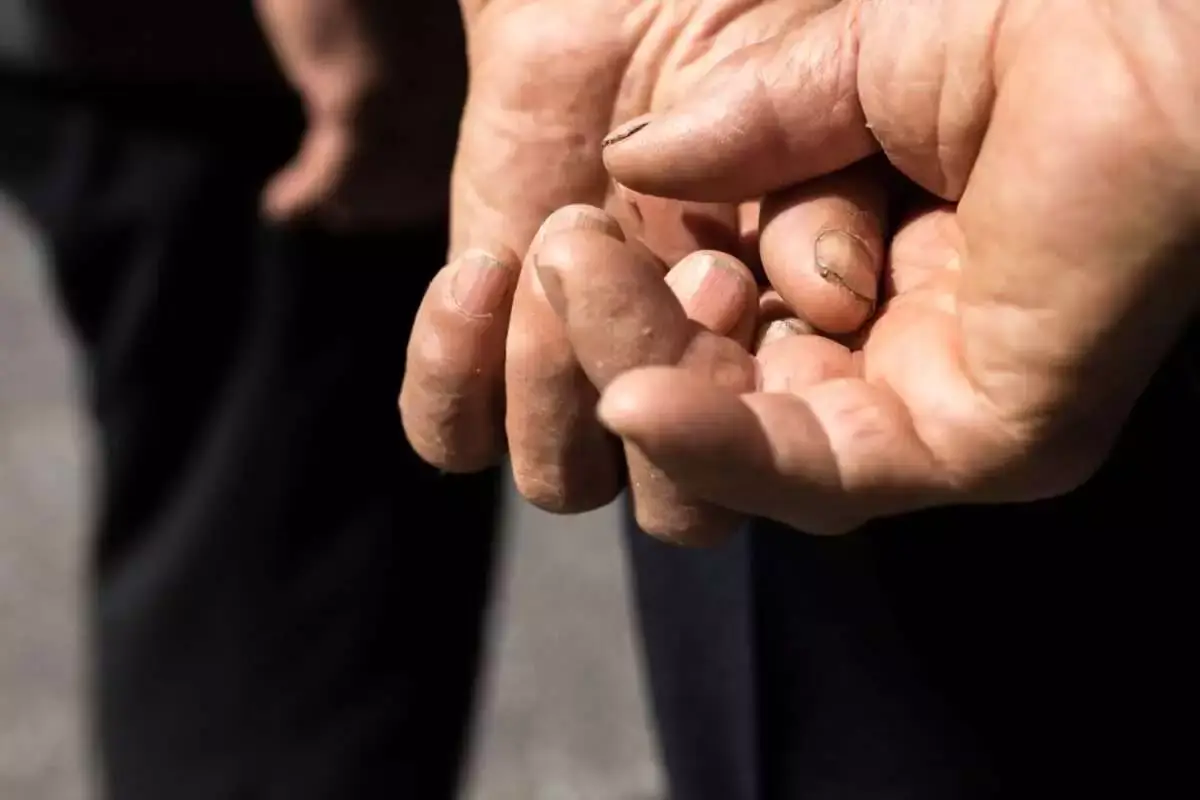 According to Texas A&M University, wellness professionals have found a list of alarming health problems related to biting your nails. Some of them include
Nails are one of the most significant home places available in the human body for germs after the navel passage. You won't be able to clean each and every germ available in your fingernail without proper treatment options. Putting the safehouse of germs in contact with your mouth directly will lead to easy access to your body. Your mouth is one of the easiest passages for germs to enter, causing a lot of health conditions, and the dirty fingers are the easiest to affect it.
You are exposed to the risk of bacterial infection. Apart from the germs entering your mouth, nails tend to get infected when they are short. The condition is called Paronychia and will look horrid and feel painful.
Not only your nails but through your mouth, the bacteria and other germs will have access to your teeth, gradually decreasing the quality of your teeth. Regular biting of nails will also risk your teeth shifting out of their original position.
Some chances nail biters will be exposed to toxic poisoning. Nails applied with special nail polishes and other nail care products will have a stain even after getting washed up.
Nail biting will lead to other habits as well. The skin available around your fingers will also get affected. The following tips of fingernails will experience abnormal growth gradually. In addition, when a bit short, the person won't have enough nails to protect himself from germs.
The nail biter will soon experience jaw problems due to the constant biting of nails. Chewing gum is used by a lot of people to correct such issues related to their jaws.
As you've seen above, these are some of the health hazards left known to mankind. But there are a lot of other mental problems associated with this as well. Insecurities regarding nails are the most experienced one here. Nails are the main component of showcasing yourself to the public. This is why appearance-conscious people are focused on spending money to get regular manicures and contact a healthcare professional when needed. Likewise, let us look at some of the steps to help us find the solution of how to stop biting nails.
4) How to Stop Biting Nails – The Solution
We should develop a coping mechanism to fight nail biting, which is one of the bad habits. Chronic nail biting is one of many individuals' most commonly faced problems. A significant point about this is that nail-biting triggers induce the action of a nail-biter. To stop biting, the triggers need to be cut. Thus any thought-inducing habit within your mind must be eradicated to stop biting your nails. Cutting short the content, let us look at some of the ways we can use to forget this hard habit.
4.1) Bitter-Tasting Nail Polishes Might Help
If you were wondering how to stop biting nails, this has proven to be very effective for teenage groups. Applying nail polishes with a bitter taste will make the person avoid biting due to the terrible taste. The nail polishes are made with organic stuff, which naturally brings out a bad taste when licked or put in contact with your mouth. Thus, this might help your nails to grow with proper maintenance.
4.2) Getting Regular Manicure Sessions
How to stop biting nails? Get a Manicure. People who are beauty conscious will always keep their nails trimmed and polished every time. Affluent people talk through the movement of their hands. Thus they leave their nails exposed to public display while talking. Best influencers will have neatly maintained nails by opting for manicure sessions. Opting for such sessions is a good way to seek help from beauticians and nail care experts.
4.3) Seek your Triggers
You should give your best and focus on the things which make you bite your nails in the first place. This will help you figure out how to stop biting nails.  Some people have the habit of biting one nail for a specific emotion with a high rarity. Usually, the causes mentioned above are mostly the ones making you bite your nails.
Thus, to prevent biting, you should focus on counteracting the emotions you face. For instance, stress can be managed using a stress ball instead of the bite action. Through this, your nails grow at a correct pace as well.
4.4) Replacing the Habit with A Good One
Whenever you identify a trigger within you to bite your nails, you should not hesitate to start doing something which makes you involved. Most of the time, when people are struck with boredom, they will tend to bite their nails. Thus to beat the boredom, you can start doing something like reading a book or doing something productive instead of biting your nails. This will make you more productive as well as will keep your nails and your health safe.
4.5) The Gradual approach
This is a scientifically proven approach, as many researchers suggested. Here, the person addicted to nail biting must control their nail-biting drive and slowly try to reduce their habit. They should reduce the habit of biting their nails from finger to finger. The number of nail bits per time must be reduced. This must be done only by the full consciousness of the person. This gradual process of reducing the nail bit each time will make you end your nail-biting drive to zero.
4.6) Covering Your Nails Could Help
You have this particular option to avoid biting your nails by covering them with some sort of item. It may be band-aids or even stickers on your nails. This will indicate that you are doing something wrong when you see that indication after getting the nail-biting trigger. You can use hand gloves instead of all the mentioned things. But you cannot wear gloves continuously. Thus it is a wise option to use coverings.
4.7) Keep Your Mouth Occupied
This is a different approach than the others. Instead of acting upon the fingernails, you can focus on making your mouth inaccessible. Keeping your mouth busy will make you stop biting your nails. Thus, many people who have been relieved from this behavior recommend using bubble gums instead. Try this different approach if the ones above didn't work for you.
4.8) Keep Your Hands Busy
Yet, another different approach is brought to you by researchers. Keeping your hands busy is an effective way of getting distracted from getting nail-biting triggers. The method here involves the person to start fidgeting with something other than the fingernails when struck with boredom or triggered emotions of any form. For instance, the second decade of the 21st century introduced something called the fidget spinner, which was given to people with ADHD to keep their hands busy. Likewise, you can keep your hands busy through a lot of things to avoid nail biting.
4.9) Therapy Sessions
Therapy might be your rescue if you wonder how to stop biting nails. This method acts as a last resort for this nail-biting situation. If you cannot control your urges to bite your nails or fail to counterattack the triggers you get, you can approach a psychiatrist in search of a solution. The person will make you undergo something called Cognitive Behavioral Therapy, where the root cause of the problem will be found, and sufficient steps will be taken gradually to stop this problem. You may also be given medications per standards.
5) Time to See the Doctor
If nothing is helping you or you can't figure out how to stop biting nails, it's probably time to see a doctor.
Everything is good until it reaches a specified limit. Likewise, nail biting is overdone when the damage is done a lot. It may cause more damage than stated before, so every people addicted to nail-biting should be on the lookout for these symptoms, which shows that the habit must end now. This situation of nail-biting will tend to get severe when the person experiences the things mentioned below:
Skin infection
Nail infection
Nail discoloration
Curled nails
Bleeding around the nails
Swelling or pain around the nails
Nails that have stopped growing
Thinning or thickening of the nails
Nails separating from surrounding skin
6) There Is Always a Solution!
There is no need to worry if you are also a person who bites your nails. This habit of nail biting is told to be the easiest habit to come out of known to humankind. Nail biting falls under the category of habits that are developed during childhood. But there is no need to be afraid because, like other regular habits, nail biters can also recover from their current state. Just follow the steps mentioned above without any fear. This is a commonly faced problem, which also has a lot of solutions worldwide. Be reminded to be conscious and aware when you get the so-called nail-biting triggers and follow one of the steps mentioned above. Hope this article helped!
To know more about the habit of nail biting and the methods to stop it, Click on Why do people bite their nails 5 ways to stop