The year-end festival manifests innate festivity, positivity, thankfulness, and blessings. Children being reunited with their distant cousins, millennials being busy setting the ambiance and dinner table right, while the older generation being engrossed in political banters is an imperfectly perfect celebration for me. The joy of thanksgiving is such that while there are many cracks and conflicts in a family, we still tend to sit together and be thankful for this very union.
But dare I say, a merry celebration like such is a culmination of tons of money and effort. The festival takes a heavy toll on mental peace and creates an unbalance in our life, especially for the host. It is essential not to sacrifice our peace for these festivals. Otherwise, they would quite literally not serve their true purpose for us.
For budgeted home decorations this year, go with DIY thanksgiving decorations. The paraphernalia necessary are inexpensive, and even though they are tard bit time-consuming, there is also a range of simpler DIY thanksgiving decorations alternatives.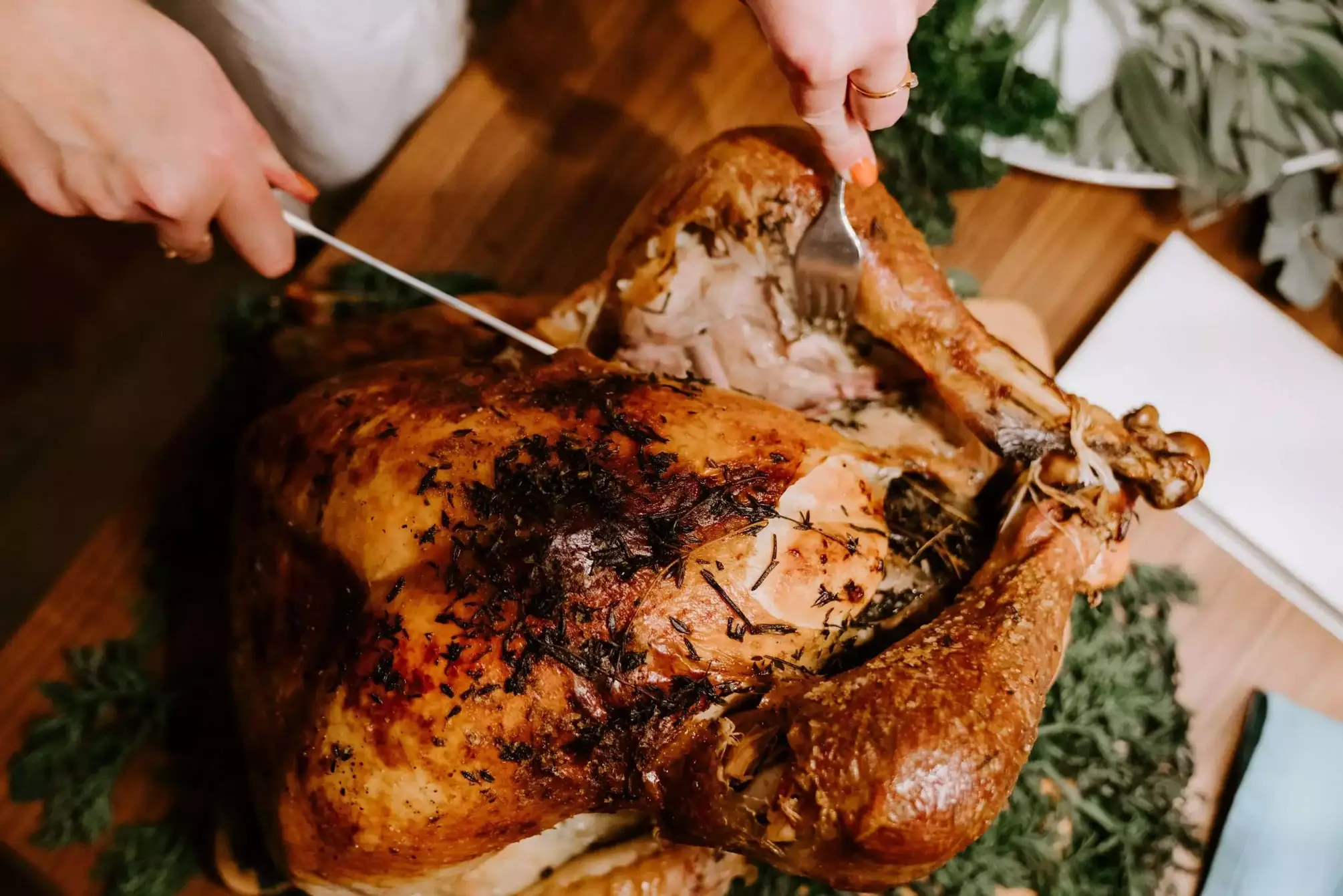 1-A Gist of Essentials Required for DIY Thanksgiving Decorations
hot glue gun
glass vases
maple leaves
pumpkin and gourds
floral wire
Fall flowers and craft patches for flowers arrangement
acorns
candle holders and candles
burlap ribbon
table runner
craft supplies- glitter, spray paints, acrylic paint, paint brushes, scissors
pine cones
butcher paper or Kraft paper
Also, check out the 9 Best Pumpkin Patch Nashville Sites.
NOTE- the list is detailed but not complete.
2- Easy DIY Thanksgiving Decorations for Thanksgiving Table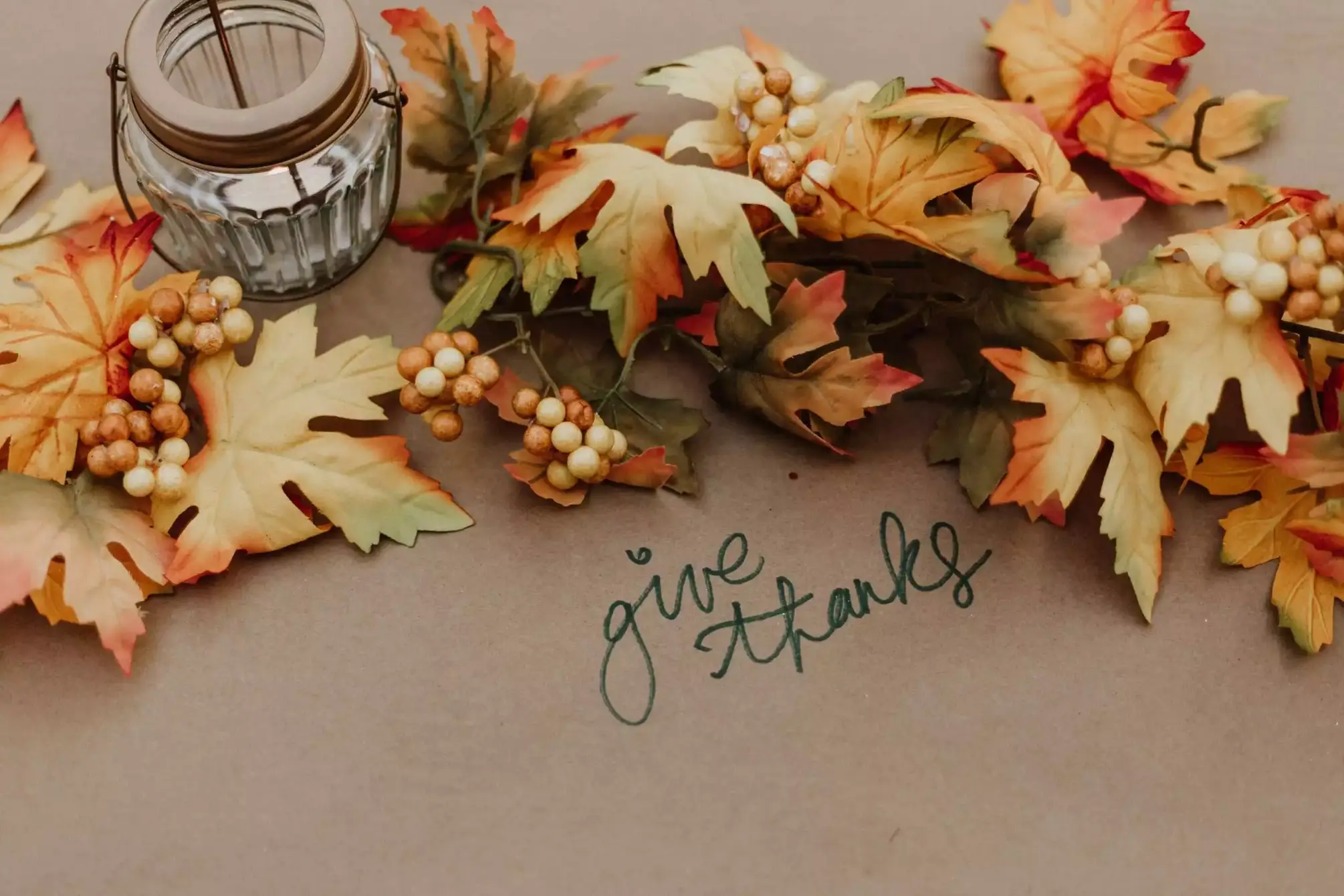 Sitting alongside our people and being able to follow our tradition one more year is a thing of immense thankfulness and His blessings. This gesture of sitting around a table from our childhood and youth till old age might be a simple tradition for some. But I see it as a generation of a family experiencing their greatest joy to gut-wrenching sadness and sharing all these emotions over the years with the table. The table is that companion who knows everything about us without us ever uttering any of it.
Therefore, it is of significant importance that we must decorate our thanksgiving table with much love and thankfulness.
2.1- Pumpkin Floral Arrangement for Thanksgiving Table
Scope out the pumpkin by cutting off its steam at the top. After scraping out the innards, spray a little cooking spray on the insides to make it stay longer. Stick floral foam to the top of the pumpkin hole and start arranging the fall foliage and flowers until it looks like your desired floral arrangement. These pumpkin floral arrangements add a perfect festive flair to the table.
2.2- Spray Painted Golden Pumpkin as Thanksgiving Centerpiece
Gold-painted pumpkin is a popular choice among people if they desire a color sequence for their table. For DIY, you need pumpkins of any shape and golden spray paints. Gold-paint little pumpkins with spray, let these dry, and later place these on the table.
You can also pick colors like white, metallics, black, and glittered spray to customize these to your liking.
2.3- Table Runner for Dining Room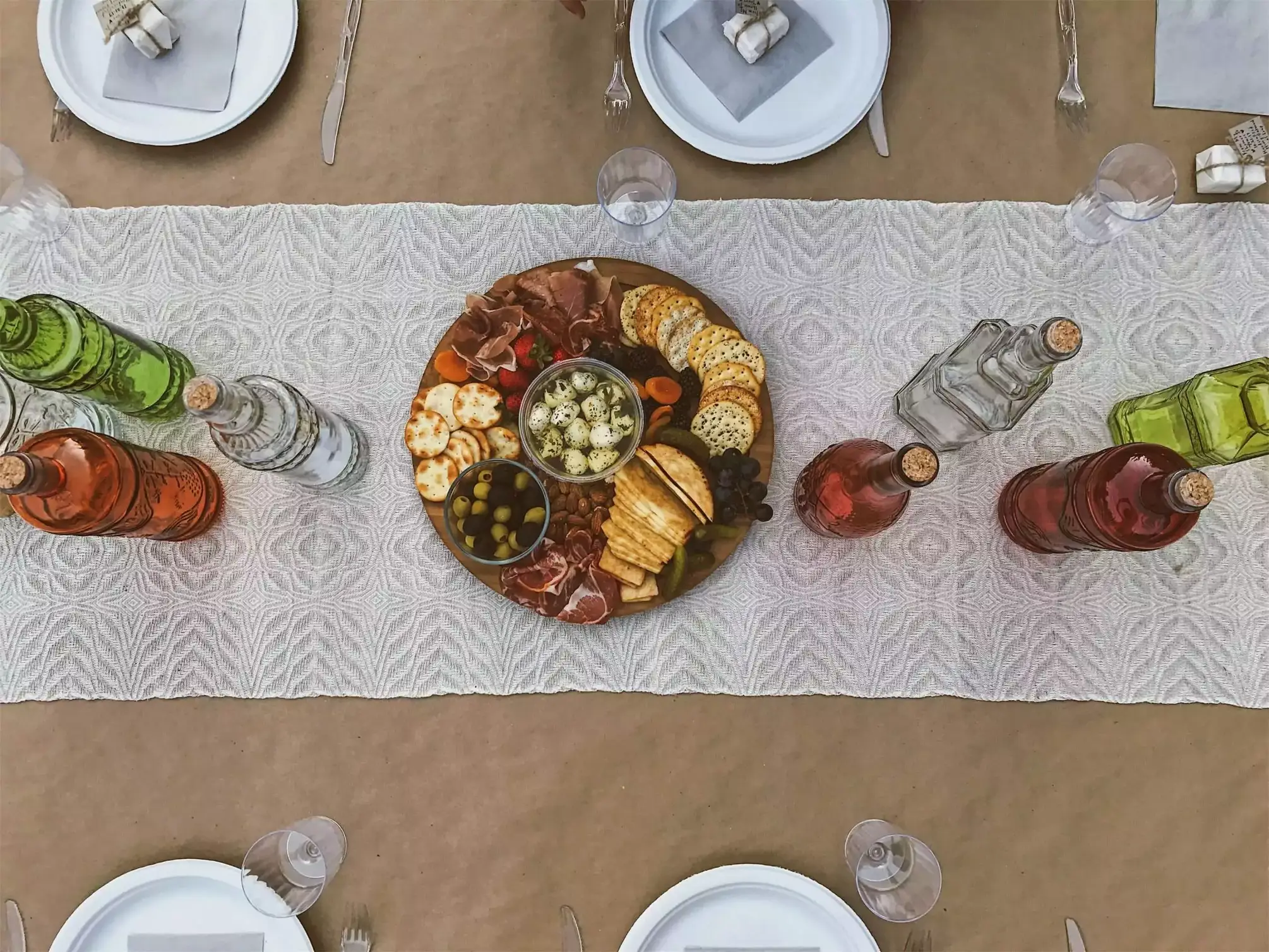 You can customize stamped small pumpkins or make them a thank you or gratitude table runner by printing these. Stitching these is easy but if you do not have that time, buy a burlap table runner from dollar tree. However, if you have a shortage of time, wrap these around the table and let the people write on them.
2.4- Kraft/Butcher Paper for Table Cover
Use something as simple as kraft paper or butcher paper as a table cover for the dining table. Get it printed or stamped with prints or gratitude words of your choice. If you do not have the time for the same
2.5- Pumpkin Place Card Holder for Entryway Table
An easy DIY would be to use hot glue and stick the place card on the teeny-weeny orange or spray-painted gold pumpkin.
2.6- Maple leaf/Fall Napkin Rings for Dinner Guests
This DIY will not only cost you less than $3-$4 bucks but also serves as a double-duty decor. For these fall napkin- rings, buy a napkin, fold these elegantly, tie them with a twine and raffia paper ribbon, and use hot glue to stick the leaf. One can also use these as place cards for the Thanksgiving table.
3- Easy DIY Thanksgiving Decorations – Autumn Leaves Mason Jar
Buy a mason jar, apply hot glue on the outsides of the jar, and stick these leaves. Lit a candle or autumn spring lights in the insides. These are the most affordable and easiest DIY decor ever.
4-Easy DIY Thanksgiving Decorations – Candle Holders
4.1-Pumpkin Candle Holders for Thanksgiving Decorations
Use miniature pumpkins for these. Scope out the pumpkin's innards and place a mini pillar candle or tea light inside them. These are perfect for last-minute decorations or to add final touches.
4.2-Lemon/Apple Candle Holder for Thanksgiving Decorations
Similar to the pumpkin candle holder, scope out the lemon's pulp. Place tea or mini-pillar candles. These will fulfill the twin objectives of a citrusy smell and a candle holder.
Following the same process of scoping out the insides and placing little candles can be done with apples to make apple candle holders.
5- Easy DIY Thanksgiving Decorations- Fall leaf book banner
Items to be used- old page, fall leaf, scissors, tape, hot glue/mod podge, stapler, yarn.
DIY the fall leaves book page banner by folding the page in half.
Cut the blunt ends.
Cut about an inch and a half or two inches from the center of the folded page,
Letter the pages according to the banner you want to create, for example- Thank you banner, gratitude banner, etc.
Use mod podge for sticking the fall leaves on the paper cut.
Make points on the yarn thread where you want to attach these pages with a stapler or mod podge.
Take a thin rope and gently fold a little bit of the top of the page over the yarm.
You can use hot glue or a stapler to attach these pages over the yarn thread and hang these wherever you wish.
6- Thanksgiving Vase Decorations
Vases are thanksgiving essentials in the true sense. A vase makes both great centerpieces and fillers for the thanksgiving decor. One can customize these to either use pinecone and pumpkin centerpieces or place them here and there all over the house as props.
6.1-Easy DIY Thanksgiving Decorations – Beans Filler Vase
All you need is a big vase and four-five types of beans in your pantry. Do not mix-match but layer one bean on top of the other. The bean vase can be further elevated by placing a pumpkin, candles, place cards, or bittersweet faux berries vines.
If there is a shortage of a variety of beans, use only one bean or dried corn as filler, and complement this with a pillar candle or place cards.
6.2-Easy DIY Thanksgiving Decorations – Pumpkin Vase with Flowers
Pumpkin scoped out all nice and clean. Carefully place a watered vase if you desire natural flowers or an empty one for dried or artificial ones. Now gently add the fresh or dried flowers to the vase. This DIY especially makes the most beautiful thanksgiving decorations if you use quality flowers and fresh pumpkins. However, some can also use dried pumpkins for a country-living rustic feel.
7-Easy DIY Thanksgiving Pine Cones Decorations Ideas
Thanksgiving decorations without pinecones will never be complete. Owing to their symbolism, these are focal points of thanksgiving and house decor. Some easy DIY thanksgiving decorations with pine cones are easy and look stunning when paired with the rest of the decorations.
A hanging pinecone
Pinecone garland
Pine cone vase centerpiece
Pine cone topiary for the front door
Pinecone wall banners
Pinecone miniature wreaths
8-DIY Thanksgiving Day Decoration- Acorn Wreath
Similar to pinecones, acorns are super-functional. One can use these indoors and outdoors, as fillers or centerpieces, on the table, or in your room. All you need to know is to style these.
Let us learn to make a lovely acorn wreath since these are affordable and super easy. I assure you this DIY is the easiest of all other wreaths DIY you have come across.
ITEMS REQUIRED- hot glue, acorns, branch wreath form, burlap ribbon, scissors, and wires.
Firstly heat the acorns to avoid catching the maggots away.
Secondly, take the branch wreath and start evenly sticking the acorns on the wreath.
Do this until the wreath is entirely covered with acorns.
Make a big ribbon from the burlap ribbons and place this on the wreath using a hot glue gun.
9-DIY Pumpkin Topiary for Outdoor
Pumpkin topiary might look like the pumpkins are merely stacked on each other, but it requires much more than that. This DIY can be affordable depending on the things you have at your home. However, this will take your energy and a little bit of your time as well. Here I will show a step-by-step process to make a pumpkin topiary.
Items required– Urn planter, three pumpkins, 4-9 inches dowel rod, fall wreath, one round shaped cardboard, drill, fall garland, leaf wreath/garland, hot glue gun.
Step 1- Drill a hole in the pumpkin from the bottom to the top of the last and second last/middle pumpkin, and only in the bottom of the top pumpkin.
Step 2- Also drill the cardboard in the middle of the cardboard.
Step 3-Stick the fall garland on the cardboard (around the edge of the board)
Step 4– Pass the dowel rod through the hole of the cardboard (step 2).
Step 5- Now, stick the pumpkin to the cardboard avoiding the area near the dowel road (near the garland).
Step 6- Place the cardboard with the garland and pumpkin stuck on the urn planter.
Step 7- Add leaf garland around the fall garland (that is stuck around the cardboard).
Step 8- Insert the middle/second last pumpkin in the dowel garland on top of the bottom pumpkin.
Step 9- Decorate the second/middle pumpkin with a wreath or garland.
Step 10- Place the last pumpkin on top of the second/middle pumpkin. Embellish this with garland and a wreath.
This completes the process of making a pumpkin topiary, simultaneously marking the end of the blog.
Happy Thanksgiving.