Aakanksha Jain, a Pune-based Book blogger, and reviewer, found her passion in reading. Being a voracious reader, she enjoys her time with books, yet she never reviews them. When she was introduced to book blogging and reviewing, she turned her passion into her profession and launched the Books Charming Blogging website, where she talks about her reads. She is also an influencer, Podcaster, Youtuber, a reviewer, and a writer.
ICY Tales is in conversation with Aakanksha Jain, where she talks about her journey as a Book Blogger.
Q. Would you like to tell us something about yourself?
Aakanksha Jain: Hola readers, my name is Aakanksha Jain. I was born and brought up in India and currently living in Pune. I'm a commerce graduate and an MBA dropout. Before venturing into book blogging, I was a teacher but left my job to focus on reading and writing. Books Charming is one of the top Indian book blogs, and I started it in 2017. I love writing short stories and poems in English and Hindi and have co-authored four anthologies. I also wrote a short book, How to Become an Amazon Influencer, available on Amazon.
Q. What difference do you see between the present generation and the previous generation regarding reading?
Aakanksha Jain: I come from a family of readers and writers, so it is in my genes, but I realize that a lot has changed with social media, e-books, and audiobooks. The previous generations preferred physical copies and were more into classics (I'm too, an old soul). Their main focus was on reading, not promoting the books. But today's generation lacks patience when it comes to reading, and if you know about Bookstagram (Influencers on Instagram promoting books), it becomes a competition. Like who clicks the best aesthetic pictures, posts the unique descriptions, reads lots of new books, gets the packages from publishers, etc.
Q. What shift have you observed in previous generation authors and present generation authors when giving out content?
Aakanksha Jain: I observed the shift because of social media marketing. According to UNESCO statistics, around 2.2 million books are published worldwide every year, and do we know about them? I guess not. But the one we know is because the authors are promoting it on different channels exhausting all the possibilities to spread the word. For content-wise, I read both overhyped and underhyped books; and I'm amazed to tell that less advertised books are way better than popular ones.
Q. Do you feel the indulgence in electronic media impacts the reading habit among children and youngsters?
Aakanksha Jain: Sadly, yes. A reader picks the phone to read an e-book or listen to audiobooks, while kids today pick it up to play only games or watch videos.
Q. What is your take on E-Book vs. Physical Copies?
Aakanksha Jain: I love physical copies; holding them in my hands while reading is the best feeling, but it doesn't mean that I don't read e-books. What matters to me is reading, not the format. Also, e-books proved to be an excellent option for indie authors; without them, I would never be able to discover some fantastic authors.
Q. How tasking is it today to draw attention towards book reading in the era of podcasts and audiobooks?
Aakanksha Jain: A podcast is different, and it provides diverse content in the form of episodes or series, but audiobooks are likewise considered reading these days. Many times, people don't find time to sit in one place and read so that they can multitask with the help of audiobooks. I don't listen to audiobooks, but I favor those who do listen to them because the habit of reading/listening is more important than having none at all.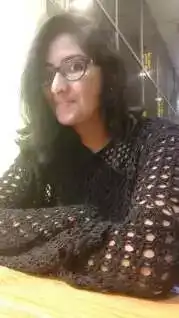 Q. As a Reviewer or Critic, what excites you the most while reading something?
Aakanksha Jain:  I read different genres. For example, suppose I'm reading a thriller; in that case, the plot twists. For sci-fi – the technologies and self-help books motivate me to get out of my comfort zone. Autobiographies inspire me and make me realize that I'm not alone in this world who has problems. With fantasy – it's the eccentric make-believe world and creatures that excites me, and so on.
Q. According to you, what makes reading easier and more fun?
Aakanksha Jain: Reading and reviewing is a full-time job, so I always pick my next read carefully. I juggle between different genres, but the credit is also due to the authors; reading is always fun and effortless if they wrote a fantastic story. But I do suggest taking a break from reading from time to time; otherwise, you'll end up in a slump.
Q. What suggestions do you have for someone new to developing the habit of reading books?
Aakanksha Jain: I have four suggestions –Start with slow reading, as a few pages per day, until you build a habit. If you don't like the book initially, drop it and pick something else. Try new genres until you realize which one you like the most. I read books in Hindi and English and if you know more than one language, use them while reading. You'll love it.
Q. What advice do you have for our readers when reading Books?
Aakanksha Jain: Quoting Jim Rohn, "Reading is essential for those who seek to rise above the ordinary."
Reading is the best thing that happened to me. It changed my perspective and my life. Even if you read only one book a year, you're still a reader, and I want you to continue reading because I know you will fall into love with it one day. Also, never judge a book by its cover.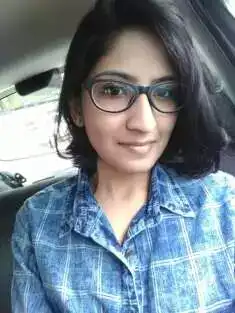 Reading is an excellent investment of time that any individual can invest in with a sure shot of positive impact. As Aakanksha Jain speaks passionately about books, she points out that cruising through these bundles of experience in information, fiction, entertainment, and comedy, for that matter, any genre shall aid in personal growth and development. She shares her various social media handles with us if readers wish to further connect with her (Facebook, Twitter, and LinkedIn).