Ever heard of Sunset Beach Art Festival? Sounds intriguing, isn't it? Are you wallowing in your pajamas and dreaming about those golden times where occasions and festivities were a huge part of our lives?
All of us miss those art festivals where light music, appetizing food, fine art, and literature made our day. You would definitely not believe your eyes when you will get to know about Sunset Beach Art Festival.
Well, coronavirus has definitely brought a pause to social gatherings and get-togethers. But don't you worry! Let us go through this fun-filled journey to Sunset Beach Art Festival and explore the thrilling Festival.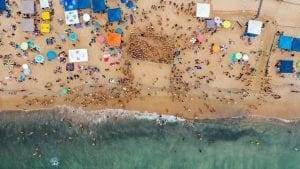 All You Need To Know About Sunset Beach Art Festival
All About Sunset Beach 
Sunset Beach is one of the largest beaches in southern California. Collateral to the beach there is this green belt which is a 14-acre park where people walk their dogs and celebrate Mother's Day weekend with a notable festival called Sunset Beach Art Festival.
As you will dwell more into it, you will know about the Festival and the culture, but this Festival was created in 1948 to elevate and make reforms in educational and social activities.
Initially, this festival was called the Beachcomber's Carnival. To your surprise, the event generates nearly thirty to forty thousand dollars and every penny of it goes to the charities.
Moving towards the Southeast of the Sunset Beach, we come across Bolsa Chica State Beach. When we move further towards the east we find the seashore community of Huntington Harbour.
However, when we move more towards the north, we find the Naval Weapon Station Seal Beach and the Seal Beach National Wildlife Refuge.
Well, Huntington Beach is Sunset Beach seaside in Orange Country in Southern California. Huntington Beach is famous for its mild climate and festive culture. Sunset Beach has numerous restaurants and bars.
Well, years back, Huntington Beach was primarily an agricultural land which had crops like peppers, sugar beets, asparagus and celery.
People have the love for their Festival and nature and to prove this let me give you an instance.
They have created a policy where construction of any kind, without having the required vote, is strictly prohibited on the beach. This allows the people to retain their natural resource along with celebrating its annual Sunset Beach Art Festival.
History Of The Sunset Beach
The Sunset Beach was discovered in the year 1905 and further flourished due to the result of oil discovery in Huntington Beach Oil Field in 1920. In August 2010, the Huntington Beach city council voted to annex Sunset Beach making the community a part of an even larger group.
Sunset Beach Art Festival
I am pretty sure you know what an art festival is like. But, there is something quirky about this art festival.
Sunset Beach Art Festival does not leave out any art, be it paintings, dance, music, literature, entertainment. It engirds all forms of art, making the event enjoyable for everyone.
The event appreciates the beauty of every art form and turning a true sense to the quote, "beauty is in the eye of the beholder'.
What is Sunset Beach Art Festival?
Well, this festival is an out of the box idea filled with creation and innovation where the foremost objective of the festival is to raise funds. The Sunset Beach Art Festival is held every year during Mother's day weekend in California.
This event is an old-time celebrated festival in various local beaches communities during summers. Here numerous local artists gather to showcase their talents and skills. The event was set forth by Las Damas which is a charitable non-profit women's organization.
The funds that are raised and collected are put to use for a noble cause. The funds rose at the event aid charities for homeless, mentally ill people, runaways and home shelter for at-risk teenagers.
The amazing thing is that the festival does not take admission fees from the vendors and local artists. The Sunset Beach Art festival has bewildering exhibitions and displays by the local artist and vendors.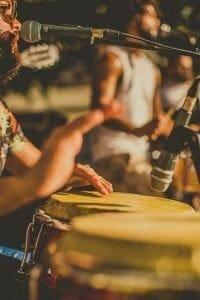 The event includes countless displays but to name some, it has assorted art exhibitions, vendor booths, and food stalls having lip-smacking delicacies, different kinds of bands like Forever Young, tuning your mind and soul, raffles, art galleries and beer and wine gardens having breathtaking views.
Local artists sell alluring jewellery that consists of sea glass, stones, and crystals. Adding to this, there are sections where you can explore fine drawings, paintings, and craftwork, sculptures, photography, and pictures.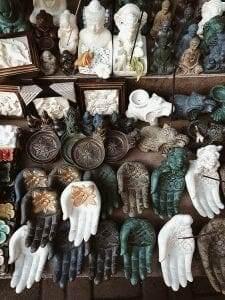 People enjoy the works with light music playing in the background. This is a source for thousands of vendors to earn money.
The Sunset Beach Art Festival has its authentic and original art pieces unveiled. The local artists and vendors display their handmade art pieces.
Not only this, but it also has a special children zone where the kids can have fun by participating in various activities like Kid's Talent Shows,  face painting, caricatures,  petting zoo, bungee jumping, and many more. This Kid Zone also presents ground-breaking artisans booths that feature kid's cloth wares.
You can savour the ambience and the cool breeze right on the beach. Every year the festival has nearly 150 craftsmen and artists to display their merchandise.
Obviously, you couldn't agree more that this place will be an out of the world gift for your mother. The Sunset Beach Art festival leaves no stone unturned to make this event a complete package of everything that you are looking forward to.
One of the organizers told the reason behind the name "Sunset Beach Art Festival'. He expressed the frame of his mind in which you can cherish and enjoy the event with perfect scenery and sunset just behind you and hence it was named as Sunset Beach Art Festival.
There are no boundaries to the limitless sky and your unbounded fun when they go together.
Sunset Beach Art Festival is the perfect place for shopping for different kinds of wares and goods, live entertainment, and whatnot.
The loveliest thing that you will know is that there are free booths that allow kids to make customize and hand-made cards and showpiece for their mothers.
They even have this cool free wrapping facility available for the kids where the children wrap their love that is their master creation by themselves and gift it to their moms.
Don't you think this could be the sweetest gift for the mothers? The event even organizes award show for the children in which the best artwork is being awarded.  Isn't that icing on the cake?
The limelight of the customary event is aesthetically crafted seashore symbol Handmade Quilt stitched by the community members and Las Damas.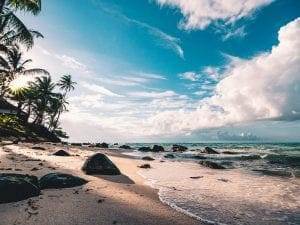 To know more about Las Damas click here. Women work on the quilt for long hours. There is even the awarding of the best quilt.
The Quilt constitutes diverse square shapes designed to mirror the festivals, coast beaches, landmarks and different businesses in the Sunset Beach Art Festival.
There is no doubt about the obstacles and difficulty in the parking as it becomes harder to park in the green belt spaces. Indeed, public parking is a challenge.
However, it becomes easy for you if you hold the state beach parking pass. Sometimes, parking can cost you around fifteen to twenty dollars and is feasible for those who do not mind to pay.
The articles sold by the vendors and local artist have no boundaries. The merchandise includes chic hats, fine arts, and various items of clothing, fancy tables, soaps, hand-designed vases and many more.
These local artists are also found at different events which are held on weekends like the Farmer's Markets in Huntington Beach or Alamitos Landing parking lot in Long Beach.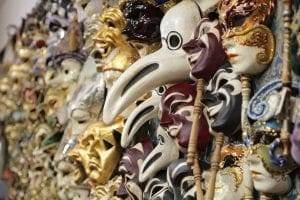 Although, before venturing in the event and setting up your booth, the prerequisite of having your booth is to apply for the exhibit booth long before the festival is conducted.
Also, festivals can be fun but at the same time, local events are not guaranteed. So you must be informed and sure about the event before participating in it.
There are many art competitions conducted at the event where judges closely understand the art forms. The judges not only look for skill but also the creativity and individuality of the artwork.
The festival is an ideal time for families, couples, children and senior citizens to lollygag and spend time with their loved ones. Strolling through the seashore and discovering various art pieces can be really soothing.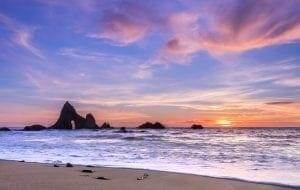 The warm weather, seaside, the crowd takes the event to another level. People love to enjoy the mood with goodies and scrumptious delicacies.
Spending quality time with your family and friends can be the unbeatable memory that you can create.
Well, when you want to gift your mother with something precious and of eternal value, the most beautiful gift that you can give her on the Mother's day is taking her to the Sunset Beach Art Festival.
Walk along with her on the beach, bring out your creativity and shower your love by making some great art pieces for her. Visit various booths and show your love by making handmade cards and art pieces. Call it a day off and take your mother to the Sunset Beach Art Festival.