Angelina Jolie who is busy right now promoting her upcoming movie 'First they killed my father' confirmed at the Telluride Film Festival that she will be returning for the sequel of Maleficent.
Jolie took a year off from her work to focus on her personal life. After her split from husband Brad Pitt, Angelina is going through a rough patch in life. Also, Angelina was busy in the last few years focusing on her directing career but with the sequel of Maleficent Jolie will return back to acting.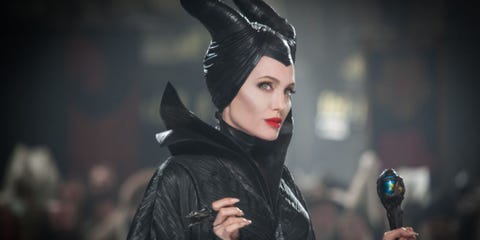 "We have been working on the script and this is going to be a really strong sequel, When I feel it's time for me to go back to work, I'll be able to go back to work," she said. "I've been needed at home. I hope to work again in the months to come."
It is yet to be confirmed that whether Elle Fanning will be reprising her role as Princess Aurora too, or Brenton Thwaites as Prince Phillip.
Maleficent released (2014)  was inspired by Walt Disney's 1959 animated film Sleeping Beauty. The film portrays the story from the perspective of the eponymous antagonist, depicting her conflicted relationship with the princess and king of a corrupt kingdom.