As an affiliate-driven website, Icy Tales earns from qualifying purchases.
Do you know what is bioengineered food?
Bioengineered foods, sometimes genetically engineered or genetically modified foods (GMOs), come from organisms whose DNA has undergone alterations using certain lab techniques.
Foods that "contain detectable genetic material that has been transformed using particular lab techniques that cannot be created through conventional breeding or found in nature" is considered to be bioengineered food, according to the U.S. Department of Agriculture.
Though the idea of bioengineered food has been around for a while, food genetic modification became a thing in the early 1990s. Currently, a significant amount of food consumed contains components that have undergone genetic modification without the customers' knowledge.
Genetically modified foods have received praise for their potential to improve food security, especially in small-scale farming in developing nations.
Science and technology are used in the production of bioengineered foods. Their genetic makeup is changed to alter how the food is cultivated, usually to help produce more food at a lower cost.
Genetically modified organisms are now referred to as "bioengineered" or "BE" by the federal government (GMOs). The new bioengineered food labelling law requirements exclude many products created with GMOs, even though the two names can generally be used interchangeably.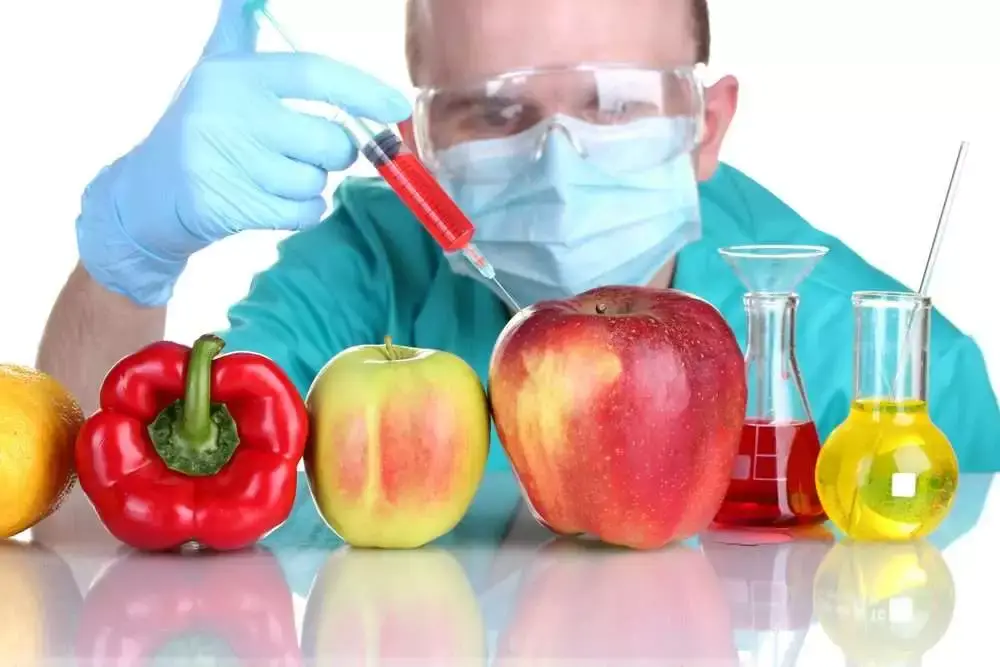 The key distinction between the two is that BE foods must include detectable genetic material that can be detected through testing. Still, many items created using current GMO processes are untestable and do not require to BE labelling. Essentially, food won't have a new BE label even if it contains trace amounts of GMO components or was produced using technology.
For instance, the definition of "bioengineered food" depends on clear wording, stipulating that BE food must contain modified genetic material and that the modification cannot be obtained through conventional crossbreeding or be found in nature.
While this is happening, the biotechnology sector is working to create new GMOs using cutting-edge methods. They frequently claim that these methods are faster and more efficient than traditional crossbreeding.
However, when it comes to the definition of bioengineered foods, this argument is both simplistic and false and extremely disturbing.
Americans are kept in the dark about what is in their food without accurate and clear GMO labelling. Genetic engineering can be used to produce "nature-identical," non-GMO products, according to the biotech sector. This deceptive claim encourages the introduction of additional GMOs into the food chain by skirting the current definition of bioengineering and omitting BE disclosure.
The Bioengineered Labeling Law
The federal bioengineered (BE) food labelling regulation law went into effect on January 1, 2022. A disclosure of bioengineered ingredients will be necessary under the BE labelling rule for some food products created with GMOs.
As a federal reaction to state-level GMO labelling initiatives, the National Bioengineered Food Disclosure Standard, or NBFDS, sometimes known as the BE labelling law, was introduced in 2016. The Non-GMO Project Standard and the state legislation it is supposed to replace are far more thorough than this statute.
The BE labelling law is insufficient to ensure a consumer's right to know what's in their food because of its relatively narrow scope, categorical exemptions, and inconsistent labelling standards.
Corn, soybeans, and sugar beets grown in the United States contain more than 90% GM ingredients. As a result, the new disclosure criterion may apply to many processed foods that contain high-fructose corn syrup, beet sugar, or soy protein.
There may also be label requirements for other whole foods on the USDA's list of bioengineered foods, including specific varieties of apples, potatoes, and eggplant.
Food manufacturers have long been against labelling. They contend that it deceives people into believing that bioengineered food is hazardous. According to numerous studies, the USDA, and the World Health Organization, eating foods that have been genetically modified does not present health hazards.
Nevertheless, many people have demanded labels informing whether a food contains genetically modified material. Vermont passed a rigorous regulation which required GMO food labelling in 2014.
Food producers fought for a federal disclosure rule to prevent other states from enacting similar regulations out of concern for a patchwork of state laws and laws. Currently, the United States is one of 64 nations that mandate labelling.
Foods that are, or are predominantly prepared with, meat, poultry, or egg products—these must be the first ingredients—or foods that are made largely with water, broth, or stock are exempt from the new BE labelling requirements (again, these must be the first ingredient listed).
Small food manufacturers with annual sales under $2.5 million are exempt from the bioengineering labelling requirement.
Along with BE labelling on meals, packaging may also have QR codes that shoppers can scan to get more information about the goods. Some bioengineered meals also have a phone number that customers may text if they want further details about the product.
Bioengineered Labels: What to Look Out For
Although there may be some ambiguity, the USDA allows food firms several options for properly labelling bioengineered goods, which can be chosen at the company's discretion.
Written disclosure: Offering a written disclosure on the ingredient panel that states "bioengineered food" or "contains a bioengineered food ingredient" is the option that businesses can take that is the most direct.
Symbol: Companies may instead opt to disclose using the USDA-designed BIOENGINEERED symbol.
Disclosure via electronic or digital means: A written disclosure of bioengineered food can be found when a customer scans a QR code that businesses can choose to add to the package. Under specific situations, companies may disclose bioengineered products via text messages, phone calls, or online URLs. This approach, one of the least open ones, has the severe disadvantage of being unfair to consumers without access to a smartphone or dependable internet access, who cannot view the disclosure of bioengineered foods online.
The Necessity of Bioengineered Food
Plants are bioengineered to express desired qualities and make them easier to sell or cultivate. Many plants have traits that make them resistant to pests or illnesses.
Why is it necessary, you ask? Well, for instance, you can consider potatoes. You have likely heard about the great Irish potato famine.
Potatoes were the primary food source for most people in Ireland in the early to mid-1800s, particularly tenant farmers and the impoverished. According to estimates, potatoes provide 80% of their calories.
But a disease known as late blight wiped out the entire potato crop between 1845 and 1849. More than half of the eastern United States tomato crop was wiped out in 1946 by the same illness.
There's even a national website that keeps tabs on late blight in the United States. According to the website, crop losses are thought to top 6.7 billion dollars annually, and the disease continues to pose a serious danger to global food security.
In addition to bug protection, certain potatoes have now undergone bioengineering to protect against late blight. Some are bioengineered to lessen sugars, bruising, and black spots.
So you see why it's important. According to the UN, the world could likely experience less food shortage thanks to genetically modified crops. Biotechnology's benefits to various agricultural applications include improving animal management, storing agricultural products, and maintaining crop yields while using fewer pesticides, herbicides, and fertilizers.
Scientists' development of pest-resistant crops can also assist local farmers in better enduring natural hazards that might otherwise destroy an entire season's worth of harvest. Crops can even be genetically modified to be more nutrient-dense, supplying vital vitamins to communities that struggle to obtain certain essential nutrients for a healthy lifestyle.
Are Bioengineered Food Ingredients Safe to Eat?
The safety of GM food is a hot topic, as are questions about how to label it, whether agricultural biotechnology is necessary to address world hunger now or in the future, and more specifically, questions about intellectual property and market dynamics, the environmental effects of GM crops, and the role of GM crops in industrial agriculture in general.
A committee thoroughly evaluated genetically modified crops' possible drawbacks and advantages from the National Academies of Sciences, Engineering, and Medicine.
According to the committee's findings, those from bioengineered crops were not any less safe than foods from non-bioengineered crops, which were not supported by any credible data. According to the FDA, eating bioengineered food is risk-free and safe for your health.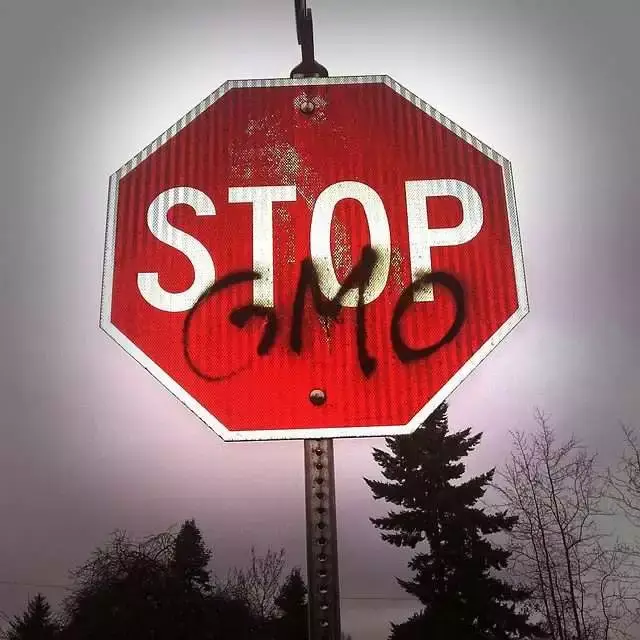 Bioengineered foods are not much different from GMO foods in terms of health, which are still debatable. However, not all organizations, such as the Non-GMO Project and Center for Food Safety, concur with the National Academy of Sciences, the U.S. Food and Drug Administration, and the World Health Organization that genetically modified/bioengineered foods are dangerous to human health.
The product verification programme was developed by the Non-GMO Project to inform customers about the hazards of ingesting GMO foods for their health and the environment, as well as to help protect and expand the non-GMO food supply.
For instance, the Non-GMO Project explains: "Planting large areas with a few crops depletes biodiversity, while the chemical pesticides that come along with GMOs damage soil health. GMO-dependent agriculture is a losing endeavour.
According to the Center for Food Safety, "Foods made through genetic engineering are unique from other foods. For the first time, foreign genes, bacterial and viral vectors, viral promoters, and antibiotic marker systems can all be incorporated thanks to bioengineering.
Benefits of Bioengineered Food
Using fewer chemicals and less water, GMOs allow large and small farmers to grow more crops on the same land. This helps reduce the environmental footprint of agriculture. In 2003, 46.4 million pounds fewer pesticides were used in the United States due to the adoption of GM crops. Because of GM crops, pesticide spraying has decreased by 9%, or 975 million pounds, worldwide (1996–2011).
Food costs are reduced as GMOs help keep food production costs low, which leads to lower pricing for consumers because they require fewer pesticides, land, and water.
The cost of food-producing crops, including corn, soybeans, and sugar beets, is reduced by up to 30% thanks to GM technology. According to market data analyst Mercaris, non-GMO corn cost an average of 51 cents per bushel in 2013 than GMO corn.
GMOs have also contributed to feeding more than 300 million Americans and the world's 7 billion people, 1 in 8 of whom are malnourished and hungry. The world's population is projected to increase to 9 billion by 2050. According to experts, our agricultural output will need to expand by 70%; using GM crops, which boost yield while using fewer pesticides, water, and land, will be essential to achieving this goal.
GMO foods may benefit both growers and consumers in several ways. To begin with, many GMO crops have been genetically altered to express a gene that shields them from insects and pests.
For instance, the Bt gene is frequently inserted by genetic engineering into plants, including corn, cotton, and soybeans. It originates from Bacillus thuringiensis, a type of microbe that exists in nature.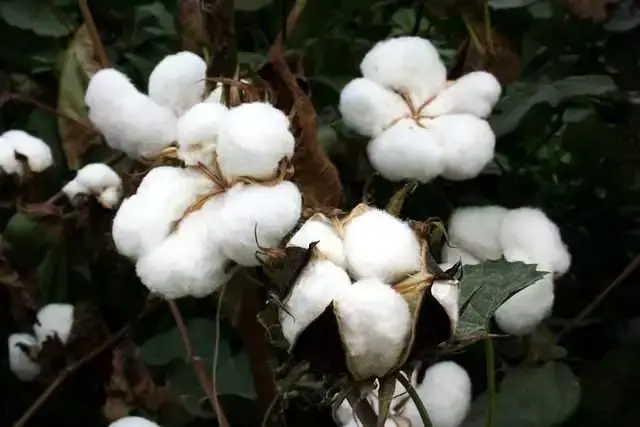 This gene produces a protein that is poisonous to a number of insects and pests, providing GMO plants with a natural defence. Consequently, less toxic pesticide exposure is required for GMO crops.
Increased crop yields, lower food or drug production costs, less need for pesticides, improved nutrient composition and food quality, pest and disease resistance, greater food security, and medical benefits for the world's expanding population are a few advantages of genetic modification.
Additionally, progress has been made in creating crops that mature more quickly and withstand environmental stresses, including drought, frost, salt, aluminium, and boron. This enables plants to grow in environments where they could not normally thrive. Production of non-protein (bioplastic) or non-industrial (ornamental plant) products are examples of further applications.
Numerous animals have also undergone genetic engineering to boost productivity and reduce illness susceptibility. Cattle have been improved, and fish have been made to grow bigger and mature faster.
The Downside of Bioengineered Foods
The vast majority of genetically modified/bioengineered foods are highly refined and processed, which means they may be high in calories but low in nutrients. Consuming these foods or ingredients does not provide any additional health benefits. In other words, technology has not resulted in the development of healthier foods.
There is a chance that inserting a gene into a plant could produce a novel allergen or trigger an allergic reaction in predisposed people. The possibility that introducing foreign genes into food plants will have unanticipated and detrimental effects on human health is a growing concern. Cow's milk, eggs, fish, shellfish, tree nuts, wheat, peanuts, soybeans, and other similar foods are the most frequent allergen-causing foods.
Patent infringement is a major worry for agribusiness because they have protected many novel plant genetic engineering techniques and GM plants. It takes time and money to introduce GM food to the market. Therefore, agribiotech companies want to ensure their investment will be lucrative.
Be on the lookout for new bioengineered labelling when food shopping. For BE goods, the USDA provides two official labels with two separate sets of text: either "bioengineered" or "derived from bioengineering." The labels are circular green images. These labels are most frequently found on cereals, frozen foods, dressings, and others prepared using maize, soy, canola oil, and sugar.
The Non-GMO Project has developed its label, "the Butterfly," which guarantees that food does not contain GMOs or components derived through bioengineering. If you want to ensure an item is free of GMOs, search for the Butterfly label.
Tens of thousands of food products bear their 2010 debut date. Purchasing organically certified products, which limit the use of genetically modified substances, may be the best option for consumers who want to avoid eating foods that have undergone bioengineering. Or consumers might look for the butterfly-shaped Non-GMO Project Verified label, a voluntary designation.
According to the organization, limits, loopholes, and exemptions make it difficult to identify and steer clear of genetically modified organisms (GMOs). The Butterfly continues to be the most stringent, honest, and reliable GMO avoidance label.
The Future
By improving output and lowering reliance on chemical pesticides and herbicides, genetically modified foods can address many of the world's hunger and malnutrition issues and contribute to environmental protection and preservation. Governments will still face several difficulties, particularly in food labelling, international policy, regulation, and safety testing.
Many people believe that genetic engineering is unavoidably the way of the future and that, given its huge potential benefits, we cannot afford to ignore it.
According to estimates, the demand for global agricultural output will double by 2050, assuming moderately strong income development along with anticipated population growth. However, we must move cautiously to prevent accidental damage to human health and the environment.
Although some crops have seen an improvement in productivity because of genetic modification, the evidence we currently have suggests that the technology has only sufficiently addressed the problems in a small number of crops that are important to production systems in many developing nations. Even in industrialized countries, their use has been constrained by a lack of benefits seen by customers and concerns about their safety.