As an affiliate-driven website, Icy Tales earns from qualifying purchases.
The camping grounds Taranaki NZ, have a wonderful vibe in new Zealand. They are the most visited sites by families and friends and provide great relaxation and leisure time!
Taranaki! A beautiful region situated on the North Island of New Zealand has been named after Mount Taranaki or Egmont. New Plymouth Taranaki city is the main center. It holds about 65% of the population of Taranaki.
Māori tribes have been inhabitants of this area since the 13th century, and even Mt. Taranaki was named by them. Taranaki region has spectacular views, accommodation options, and tent sites, which are very popular as camping grounds. The camping grounds in Taranaki, NZ, have so much to offer. Let's dive into these camping grounds Taranaki NZ, and understand what they have to offer to their visitors.
A Dive Into the Camping Grounds Taranaki NZ:
Let's take a look at these amazing campsites and what they have to offer!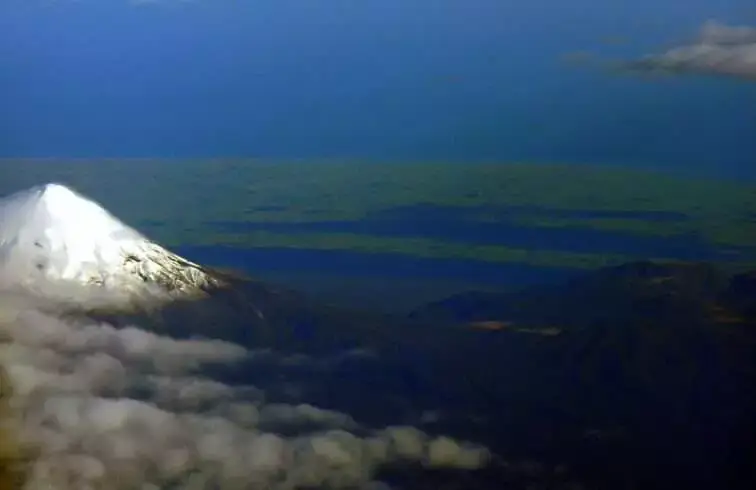 1. Stratford Motel & Holiday Park
This beautiful holiday park is the closest to Mt Taranaki and just half an hour away from the new Plymouth! They have motel units, cabins, kitchen facilities, and tents. They offer affordable accommodation options, and accommodation is available for different needs like family, group, or pair.
Along with this, they offer free BBQ facilities and an indoor heated swimming pool for guests! The holiday park is one the best in the region and helps you set up camp and explore the breathtaking views. They have powered sites which makes it very convenient for the guests who visit. It can be used as a perfect spot for a family holiday.
What to do?
They have children's play area and wi-fi available, and it is also pet friendly. It is one of the most opted holiday parks by the people of New Zealand. The major attractions of this holiday park are Mt Taranaki, Forgotten World Highway, pioneer village, and Stratford's glockenspiel, which has a unique feature where they perform the balcony scene from Romeo and Juliet by William Shakespeare!
This is one of the holiday parks that are definitely a must-visit if you go to New Zealand or are living in New Zealand. Why the wait? Plan your family holiday right away on their website and enjoy the most breathtaking camping grounds Taranaki NZ.
2. Belt Road Seaside Holiday Park
The Belt Road Seaside Park is located on the Coastal Walkway in New Plymouth. They have a great range of accommodation options for their guests ranging from motels, suites, self-contained units, cabins, and powered and unpowered sites.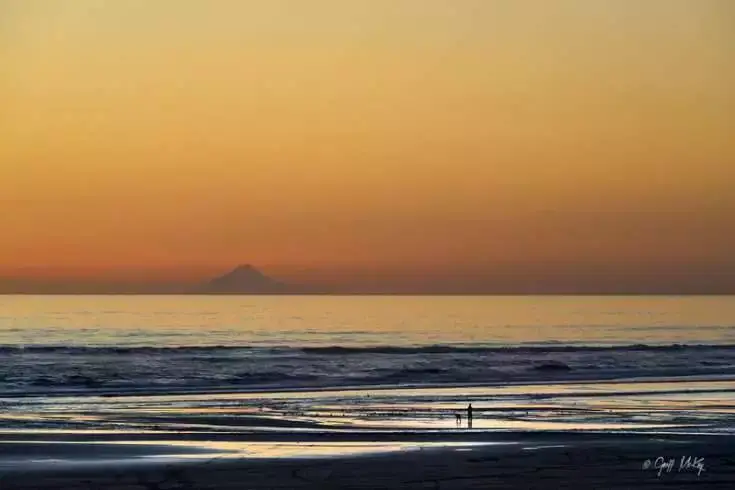 What to do?
They have a stunning ocean environment and spa pools to give you the best relaxing time you could ask for.
There are stunning places to visit near this park-like Breakwater Bay, caravan camping, Americana festival, garden festival, and much more! You have easy access to bookings on the website of this great place. The cabins available have a great view, and the site is nearby to campgrounds.
These caravan parks are great holiday parks in New Zealand. The ocean holiday parks with modern facilities in this Taranaki region for camping along with accommodation are wonderful for a getaway!
3. Fitzroy Beach Holiday Park
This park, located in the Taranaki region in new Plymouth, is the first beach holiday park with a great beach environment and modern facilities.
What to do?
It is a family site located in front of the award-winning Coastal Walkway, with a jumping pillow and a playground along with a children's pool. It has great swimming and surf beach, campgrounds, tramping and skiing, golf course, cycling, and walks, along with a full range of accommodation options that suit everyone.
New Zealand Taranaki has so much to offer, along with camping and lots of adventure. It's one of the relaxing sites for families, alongside the beach, and offering so much to the people and families of New Zealand.
What Taranaki Region Has to Offer
The Taranaki region in New Zealand, which is located north island, is the region that has faced many Taranaki land wars; it is now one of the most beautiful regions in New Zealand and is utilized for camping and family getaways throughout the year.
The camping grounds Taranaki NZ region has some beautiful views, and most of these sites for campgrounds are located in the south Taranaki under the south Taranaki district council. Camping is a wonderful outdoor activity that families and large groups enjoy as they get to have fun as well as take some time out for themselves out of their busy schedules.
People visiting New Zealand and living in New Zealand must definitely try these camping grounds Taranaki NZ, for a getaway. It serves as a tourist attraction for millions of people. Many of these parks have a paddling pool that is friendly for families and children who want a getaway and to spend some quality time. The camp offers privacy and is very well facilitated so that the guests don't have any issues.
Nature time in Taranaki
The people who visit the mountain areas get to enjoy the sunrise or sunset that are glorious in nature and spend time in nature and connect with it. There are more than 15 places of interest in the Taranaki region that are spectacular and a must-experience visit.
The people who visit the beachside and walk along with their groups in nature feel elated. The natural environment is good for the people who take trips to these places, and it refreshes them on a personal level and is like a detox for the visitors.
It's a great place to visit and have a great getaway at. The vibe of the place is extraordinary.
If anyone visits the Taranaki region, they should definitely visit the camping grounds Taranaki NZ, and have a relaxing time! These camping grounds Taranaki NZ, have so much more to offer than just a getaway or visit. They give a great experience and are wonderful! So what is the wait for? Go and make your bookings now and have a wonderful time.