Often when we have urine-related problems, the doctors prescribe taking disodium hydrogen citrate syrup to deal with these problems. Though the disodium hydrogen citrate syrup uses are many, it is mainly used to deal with urinary tract infections (UTI), kidney stones, renal tubular acidosis, gout, urinary acidosis, etc.
Urination is the body's way of ridding itself of excess acids from our food and liquids. The smell, color, and acidity of the urine can indicate our health condition. We see how doctors prescribe urine tests since they can detect issues with the liver, kidney, urinary acidosis, and diabetes.
Urine can be alkaline or acidic like other bodily fluids, but it shouldn't be extremely acidic or alkaline. The usual range of potential of hydrogen (pH) is different according to different medical professionals, but the normal pH of the urine should range from 4.6 to 8.0.
Disodium hydrogen citrate is also known as disodium citrate. Chemically formulized-  Na2C6H6O7, disodium hydrogen citrate is the acidic salt of citric acid- which belongs to a class of drugs known as urine alkalizer, which increases the alkalinity of the urine. Disodium hydrogen citrate is primarily a urine alkalizer when the urine's acidity shoots up beyond the normal range to curb the production of excess uric acid in the body so it does not exceed the normal range.
1. What is Disodium Hydrogen Citrate Syrup?
Disodium hydrogen citrate is a prescription medicine to treat urinary tract infections, kidney stones, gout, etc. Like all things in excess, an excess of uric acid harms the body and can cause renal acidosis. Thus, Disodium hydrogen citrate syrup primarily consists of controlling and regulating the production of uric acid in the body to avoid problems in the kidney, liver, and urinary tract. Doctors usually advise that you take disodium hydrogen citrate with food and have plenty of fluids to avoid stomach pain.
2. 7 Disodium Hydrogen Citrate Syrup Uses
2.1. Treatment for Metabolic Acidosis
Metabolic acidosis is a condition where there is an excess accumulation of acid in the bloodstream, and the body cannot remove it in the urine. This causes urination to become particularly uncomfortable as it may cause pain or burning sensations while passing urine.
Doctors prescribe disodium hydrogen citrate syrup as it alkalizes the urine's pH- balancing the alkalinity and acidity of the acid levels in the blood, thus alleviating the Discomfort and pain caused by acidosis.
2.2. Treatment of Renal Tubular Acidosis
Renal Tubular Acidosis (RTA) is a kidney disease where the kidneys cannot remove excess acids from the blood into the urine as they should. This leads to the acid level in the kidneys becoming too high, causing a condition known as metabolic acidosis. The most important kidney function is to filter our blood and remove toxins like acids, which enter the bladder and are flushed out of the body through urination.
Some acid in the blood is normal; however, too much acid in the body can cause serious complications. Disodium hydrogen citrate works against renal tubular acidosis by reducing the blood levels of the acid and regulating the system so the acid can be passed into the urine.
2.3. Treatment of Urinary Tract Infections
Though anyone can get a urinary tract infection, women are at a greater risk of these infections than men. These infections can occur in any part of the urinary system (urethra, bladder, or kidneys). UTIs are observed more in the lower urinary tract- the bladder and the urethra- commonly referred to as bladder infections.
Bladder infections cause increased urination, a burning sensation or pain while urinating, and blood in the urine. If the infection is limited to the bladder, it may be annoyingly painful but will be okay; however, it can cause serious health problems if it extends to the kidneys.
Infection in the kidneys may cause nausea, vomiting, back pain, and fever, in addition to the symptoms seen in bladder infection.
Doctors prescribe taking Disodium Hydrogen Citrate and lots of water to relieve the Discomfort caused by a urinary tract infection. Disodium hydrogen citrate helps prevent the growth of bacteria,  thus making the urine more alkaline. It is usually to be taken in liquid form. With the decrease in the urine's acidity, the symptoms of pain and Discomfort caused by UTIs are alleviated.
2.4. Treatment of Kidney Stones
Disodium Hydrogen Citrate syrup is mainly used for removing excess uric acid and kidney stones.
Kidney stones, also known as renal calculi, urolithiasis, or nephrolithiasis, are hard deposits that form inside the kidneys. The stones develop when the urine becomes concentrated, thus causing the mineral and acid salts (80-90% of calcium and phosphate) to stick together and crystallize.
Some common causes for kidney stones include a disproportional diet, obesity, certain medications and supplements, and other health conditions like hypocalcemia (low blood calcium levels).
Kidney stones can affect any part of the urinary system, from your kidney to your bladder. Symptoms commonly include severe side abdominal pain, brown, pink, or red urine, fluctuating waves of pain, pain during urination, cloudy or foul-smelling urine, vomiting and nausea, and fever and chills in case of infection.
Although passing kidney stones is often painful through urination, it is not a serious health condition, and no permanent damage is caused if discovered in good time. However, there are instances when the kidneys cannot pass the mineral and acid salts naturally into the urine. In such cases, doctors prescribe taking disodium hydrogen citrate.
Disodium hydrogen citrate works by dissolving kidney stones in people when the kidneys cannot remove the stones through the urine.
2.5. Treatment for Gout
One of the disodium hydrogen citrate syrup uses includes treating gout. A gout is a common form of inflammatory arthritis that can affect anyone of any age. When your body is unsuccessful in removing excess uric acid, sharp, acidic crystals may form and deposit in the joints. The most commonly affected joint is the big one. However, more than one joint, like the wrist, elbow, knee, ankle, foot, neck, etc., can also be affected.
Since gout is an inflammatory type of arthritis, it is usually characterized by swelling, severe pain, tenderness, and joint redness. The sudden pain in the affected joints is called a gout attack, which often occurs in the middle of the night, and touching or keeping anything over the affected joint can result in severe pain. Disodium hydrogen citrate reduces the excess levels of uric acid in the body, thus preventing the formation of crystals in the joints and leading to gout treatment.
2.6. Treatment for Painful Urination
Disodium hydrogen citrate syrup is also used for the treatment of painful urination. Also termed Dysuria, painful urination is a medical condition of an uncomfortable, painful, or burning sensation when a person passes urine in a person. People of any age can experience it, but it is more commonly observed in women.
While painful urination usually is caused by another underlying medical condition, sometimes it could be caused by holding your urine in for too long or not drinking enough water/fluids as the body requires.
Other health conditions that can cause painful urination are urinary tract infection, kidney stones, bladder stones, cystitis (bladder inflammation), genital herpes, gonorrhea, prostatitis, STDs, kidney infection, or the use of certain medicinal drugs or supplements.
The most common cause, however, is the swelling of the lower portion of the urinary tract, generally caused by bacterial infections. In such cases, doctors prescribe taking disodium hydrogen citrate syrup to relieve the pain and discomfort caused by Dysuria by preventing the growth of bacteria in the tract and alkalizing the urine.
2.7. Antioxidant
Antioxidants are any compounds that can fight unstable molecules known as free radicals. Free radicals can cause serious harm if their levels in the body increase too much. They're related to multiple chronic illnesses like cancer, heart disease, and diabetes.
The body has its incidents to battle free radicals. However, antioxidants are also found in food, liquid, and medicinal products. Food products provide antioxidants in their natural form, helping the body keep its antioxidant reserves replenished.
One such antioxidant found in food and medicinal products is disodium hydrogen citrate. Doctors prescribe taking disodium hydrogen citrate syrup when they think the body's reserves need a top-up since it not only acts as an antioxidant but also improves the effects of other antioxidants.
3. Side Effects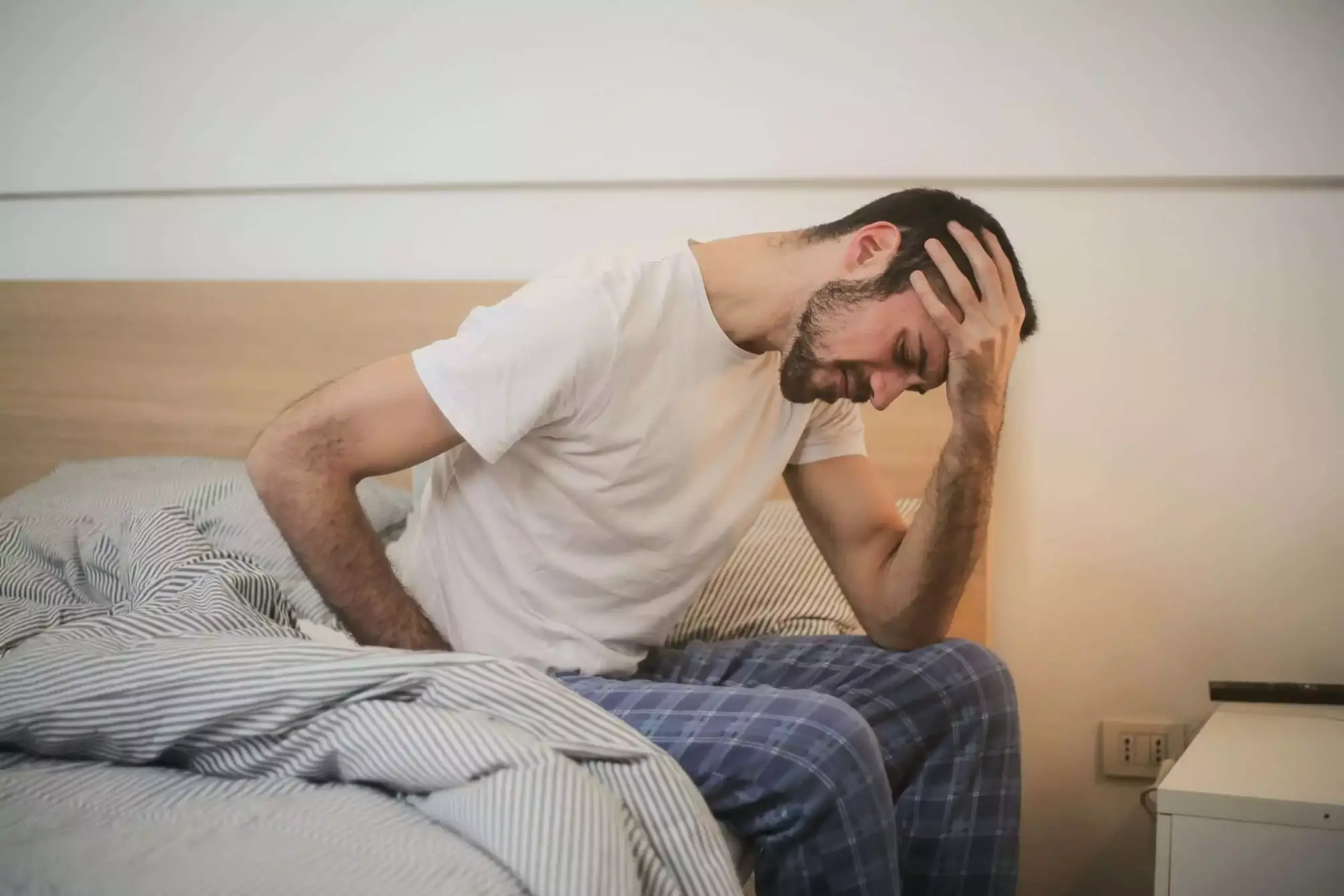 Like all other medications, disodium hydrogen citrate syrup has side effects. Some of the common side effects of disodium hydrogen citrate are:
Nausea and Vomiting
Diarrhea
Tiredness
Abdominal Discomfort, including pain or cramps
Increased urination
Drowsiness
An unpleasant aftertaste in the mouth
Excessive gas in the stomach
Mood swings (not frequently observed)
Most side effects go away on their own after a while; however, in case of feelings of unwanted effects like allergies or gastrointestinal ulcerations, etc., inform your doctor immediately to determine whether its use should be continued.
Check out: What Helps with Nausea? 7 Effective Remedies
4. General Instructions While Taking Disodium Hydrogen Citrate Syrup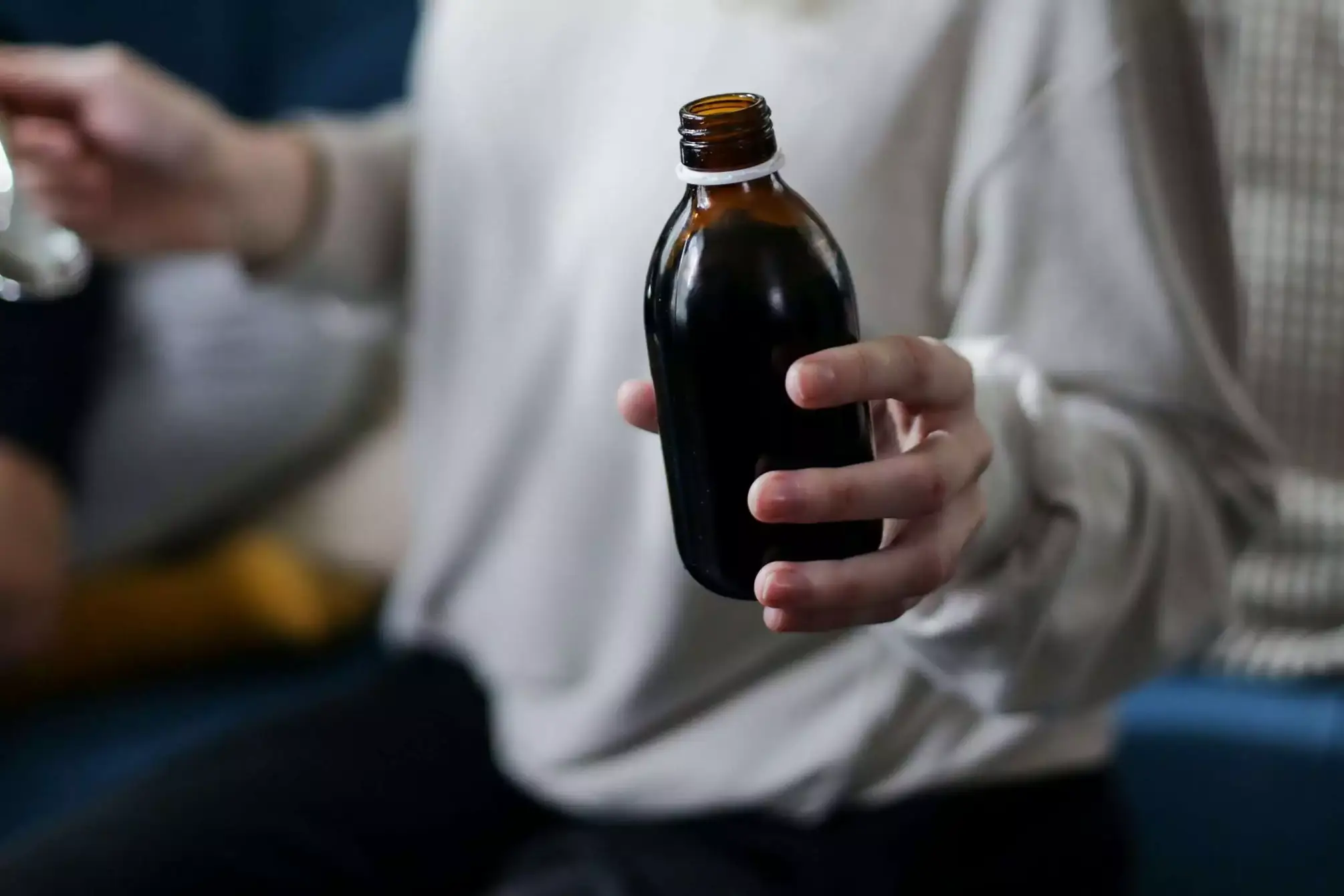 Disodium hydrogen citrate should be taken only as prescribed by your doctor. The dosage depends on age, weight, gender, and other health factors, so do not consume smaller or larger quantities than prescribed and do not attempt to self-medicate.
Dilute the syrup's dose with a glass of water and take it on a full stomach after meals. Taking on an empty stomach can cause adverse reactions like diarrhea.
Store the bottle away from sunlight in a cool place since this medicine does not mix well with heat and can spoil the syrup. Shake the bottle well before pouring the prescribed dose, and follow all the instructions in its content details.
Let your doctor decide how long you need to take this syrup, and do not stop using it without consulting them first, as it is important to complete the full course for effectiveness.
Each person's body reacts differently to medicines. So be sure to inform your doctor if you are pregnant, lactating, or breastfeeding or if you have any other health conditions to determine whether this medication is safe for your use. Also, immediately inform your doctor if you experience any undesired side effects.
When taking disodium hydrogen citrate, avoid foods like tea, spinach, beet, rhubarb, chocolates, and nuts rich in oxalate, as they can cause kidney stones.
Most importantly, consume plenty of water and fluids to avoid stomach upset.
5. Special Precautions to Observe When Taking Disodium Hydrogen Citrate
In addition to the above general instructions, special precautions should be taken while using disodium hydrogen citrate syrup.
5.1. When to Avoid Disodium Hydrogen Citrate
Since everyone's body reacts differently to a medication. In the case of disodium hydrogen citrate syrup, you should avoid taking it or discuss it with your doctor:
i. If you are allergic to any of its components
Check the content details on the label of the syrup before taking it. If you have a history of allergic reactions to any of the components like redness, swelling, itchiness, hives, etc., then do not use it, and discuss alternatives with your doctor.
ii. If you have the following conditions
Kidney diseases like renal dysfunction
Severe Liver Impairment
High blood pressure
High potassium levels in the blood
Heart problems like irregular heartbeat, heart failure, etc.
Metabolic alkalosis (imbalanced acid blood levels)
Low blood calcium levels
If you have any diseases mentioned above, do not use disodium hydrogen citrate syrup and talk to your doctor about it, as the medicine can cause an adverse reaction.
iii. If you are Dehydrated
Disodium hydrogen citrate must be diluted with water, and plenty of fluids must be taken during the day to avoid stomach upset. Taking this when you are already dehydrated can cause stomach upset and diarrhea.
iv. If you are Pregnant or Breastfeeding
The exact effects of disodium hydrogen in pregnant, lactating, or breastfeeding persons are unknown. Consult your doctor before drinking the syrup. They will prescribe it based on whether the syrup's benefits outweigh the side effects.
v. Driving
Avoid driving during using this syrup, as it is unknown whether using disodium hydrogen citrate makes any difference in your ability to drive.
vi. Hepatic Impairment
The effects of using disodium hydrogen citrate syrup if you have hepatic impairment (a severe form of liver impairment) are unknown. Do not begin using it without talking to your doctor.
5.2. Drug Interactions
There are certain drugs that disodium hydrogen citrate may interact with, which are not good for the body and may even cause serious health issues. Avoid using these drugs concurrently with hydrogen citrate to avoid such interactions. The following drugs can have interactions with disodium hydrogen citrate:
Antibiotics
Anti-Arrhythmics (Quinidine)
Adrenergic Agonists (Ephedrine)
Diuretics
Corticosteroids
Salicylates
Decongestants
Aluminum Antacids
5.3. Special Advice
Always consult a doctor before giving disodium hydrogen citrate to children. Do not attempt to self-medicate.
The presence of disodium hydrogen citrate in your system may interfere with a urine ketone test. Inform the medical professional conducting the test beforehand that you're using disodium hydrogen citrate syrup.
Go on a sodium-restricted diet. Higher amounts of sodium increase the possibility of developing kidney stones.
Stay fit and maintain healthy body weight with regular exercise.
Don't forget to drink plenty of water as it helps to flush out excess mineral and acid salts.
Avoid alcohol consumption. The effects of disodium hydrogen citrate and alcohol interaction are not known. To be safer, avoid alcohol consumption while taking this medicine.
6. FAQs
6.1. How Do I Use Disodium Hydrogen Citrate Syrup?
Disodium hydrogen citrate syrup should be used exactly as prescribed by your doctor. Keep the bottle in a cool, dark place, away from sunlight and heat. Always shake properly before use.
Mix the dose with water or juice as per the doctor's instructions. Avoid consuming it on an empty stomach, especially if diarrhea or dehydration occurs. Drink plenty of water throughout the day when using this syrup to avoid stomach upset.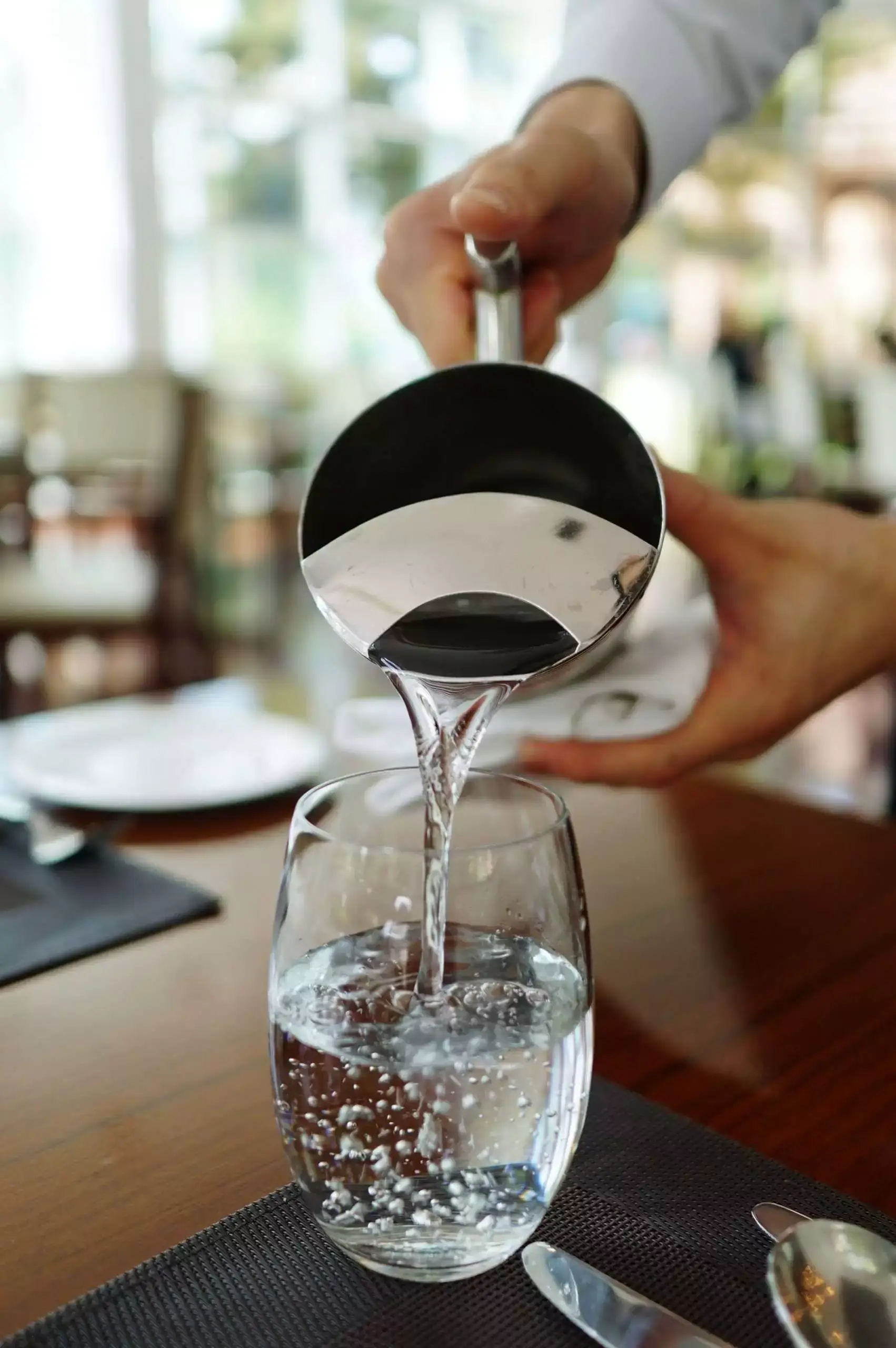 6.2. Does Disodium Hydrogen Citrate Syrup Affect the Kidneys?
Rarely any effects have been observed on the kidneys due to this syrup. However, consult your doctor if you have severe kidney problems before taking disodium hydrogen citrate syrup.
6.3. Does Disodium Hydrogen Citrate Syrup Affect the Heart in Any Way?
Few cases of unwanted effects of the disodium hydrogen citrate syrup have been seen on the heart. But always consult your doctor before using this syrup if you have any heart conditions.
6.4. Can I Have Disodium Hydrogen Citrate Syrup if I Am Pregnant?
The effects of disodium hydrogen citrate syrup during pregnancy are unknown. Please consult your doctor before consuming this syrup if you are pregnant.
6.5. Can I Drive After Having Disodium Hydrogen Citrate Syrup?
There are no medical studies on whether driving is affected by the consumption of disodium hydrogen citrate syrup. Avoid driving during this medicine, and only drive after checking your mental alertness.
6.6. Is Disodium Citrate Hydrogen Syrup Habit-Forming or Addictive?
No, there have been no cases to indicate that disodium hydrogen citrate syrup is habit-forming or addictive.
6.7. How Does Disodium Hydrogen Citrate Syrup Work?
Disodium hydrogen citrate works as a urine alkaliser that helps treat metabolic acidosis (increased levels of acid in the bloodstream) and decreases excess uric acid production. It treats medical conditions like kidney stones, UTIs, renal tubular acidosis, metabolic acidosis, etc.
6.8. What Happens if I Overdose on Disodium Hydrogen Citrate Syrup?
Taking disodium hydrogen citrate syrup in a higher dose than the dosage prescribed by a doctor will not help you recover faster. Instead, it will only expose you to increased side effects.
Thus, doctors advise taking the syrup as per the doctor's prescription. Do not double your dosage even if you forget to take your usual dose on time because it will be more harmful than beneficial.
6.9. How Long Before I Can See It Taking Effect?
Disodium hydrogen citrate syrup can take a few minutes to start working, and its effects last around 4-6 hours. Try not to skip the dosage prescribed by the doctor for maximum benefits.
6.10. Does It Have Any Side Effects?
Yes, disodium hydrogen citrate may have the following common side effects:
Nausea and vomiting
Stomach pain
Diarrhea
Stomach gas
Increased urination
Tiredness
Inform your doctor immediately if you experience any undesired or severe side effects.
7. Conclusion
As we went over the disodium hydrogen citrate syrup used above, we saw that it is a fairly good medicine. It helps to treat problems like excess production of uric acid, urine acidosis, and kidney stones.
The medicine is safe for consumption as long as we use it according to the doctor's instructions and don't attempt to self-medicate.