Castles are thing fairytales are made of. And most of us think that they're a thing of the past. But many of them have survived the test of time. Here's a post to prove you wrong! While some are used as seats of the government, most of them have been turned into tourist attractions. Take a look at top 5 most beautiful and exotic palaces, castles and chateaus.
Prague Castle, Czech Republic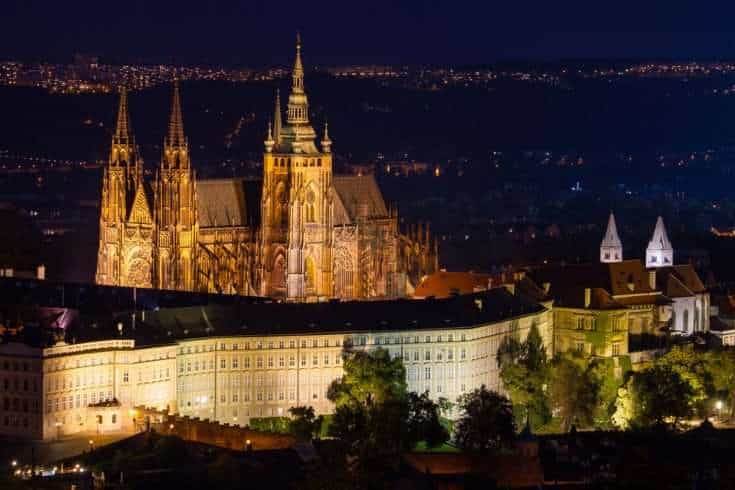 The largest royal castle in the world, as recorded in the Guinness Book of Records. It was built in the 9th century and is currently the official residence of the President of the Czech Republic. With arched hallways, surrounded by numerous cathedrals and convents, this is a huge tourist attraction. The architecture encompasses virtually every type available over the years from Gothic to Romanesque.
2. Chateau de Chambord, France
With construction started by King Francis I of France, it was never completed. Nevertheless, it is the most recognisable chateau due it's distinct Renaissance influenced architectural style. It was made to serve as a hunting accommodation for King Francis. During the French Revolution, budget cuts caused several furnishings to be sold off, and the chateau was left abandoned for some time. However, restorations were attempted in the 20th century. Today, it is open to visitors.
3. Schwerin Castle, Germany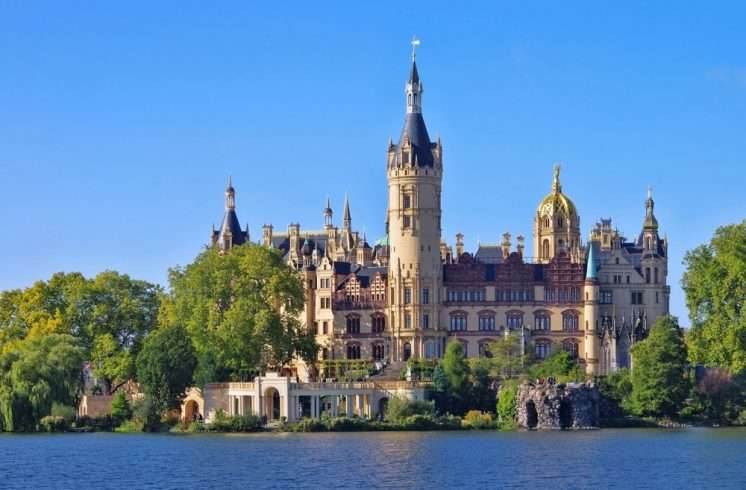 A palatial complex located on an island located on a lake connected to the mainland by a strip of land, adding to its architectural glory. It served for centuries as the residence of Dukes and grand dukes and today serves the State Parliament. In December 1913, a fire destroyed almost one-third of its facade. It was converted into a museum for some time after the restoration before it became a seat of the Parliament. It is said that the ghost of Petermannchen roams the halls of the palace.
4. Castle Hohenschwangau, Germany
Built in the 19th century and childhood home to King Ludwig II of Bavaria. A 12th-century fort occupied its location before that. The castle passed on to royalty from generation to generation down the years and surprisingly suffered no damage during World War I or II. It was managed by the ancient royal family even up to the 1950s. Today, it is very much still open to the public and is a major tourist attraction.
5. Peles Castle, Romania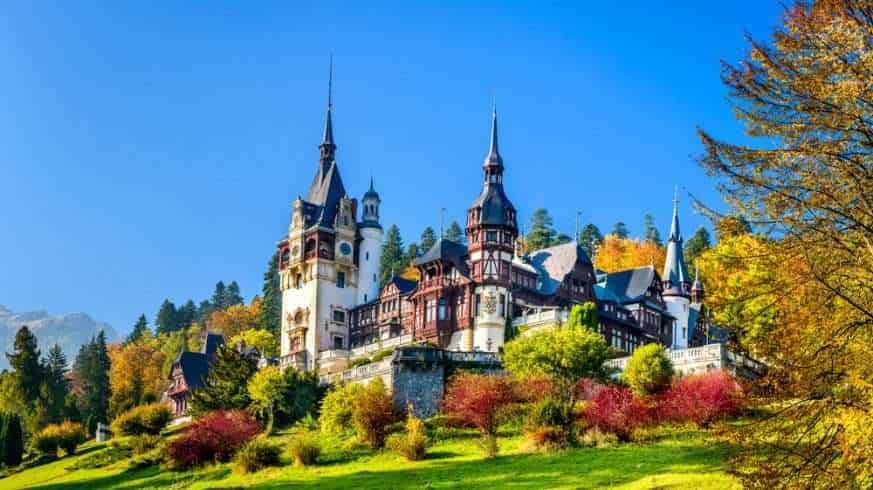 Constructed by King Carol I, this is Neo-Renaissance castle located on an old route. Home to almost 2000 paintings and currently a museum with guided tourist tours, it has 170 rooms and houses a variety of cultural references. It is most renowned for its stained glass paintings.
Have you packed your travelling bags yet?