Time to join hands with the fake meat Revolution. All the calorie-conscious people, have you ever thought of swapping foods for excellent health and yet not compromising on great taste?
Here are some foods to include in your diet to get rid of those extra carbs yet gorge on the delicious food. I am super excited to present some of these magical foods to you.
Fake Meat – The 4 Best Alternatives
1. Soya
Soybeans are an excellent source of protein, and great fake meat. It is further modified and processed into soya nuggets, soya chunks, soya granules, soya milk, tofu, etc. Believe it or not, soya nuggets have made a major contribution to the fake meat revolution.
Soya nuggets or granules are amazing substitutes for meat. It is also called 'meat of the field' for its very similar taste to meat despite being a plant-based food. Soya has been a great source of calcium, iron, manganese, copper, molybdenum, omega-3 fatty acids, potassium, phosphorus, etc. Be it the texture, color, or taste; everyone loves it.
The regular intake of soya in any of the above-mentioned forms has been reported to improve blood pressure regulation, bone health, and cardiovascular diseases. So, replace your chicken and meat dishes with soya and relish the same taste but with a guilt-free heart.
2. Jackfruit: The Jack of all trades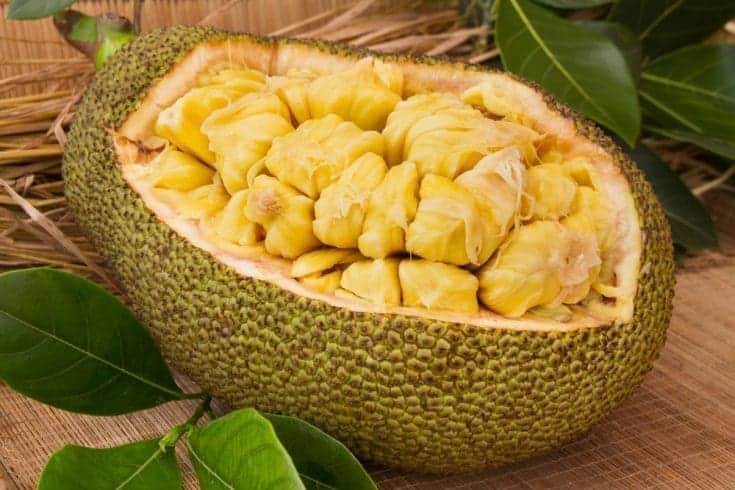 Jackfruit is super-healthy yet very delicious. It is fiber-rich and low in calories. Eaten not only as a fruit but a vegetable too. It is rich in vitamins, minerals, and antioxidants. It is also known to be beneficial for cancer, reduces ulcers, and prevents indigestion.
The fibrous flesh of a tender jackfruit is an unbelievable substitute for chicken, the best fake meat. Jackfruit can be replaced by any meat substitute like gluten-based seitan because there is no processing required. Jackfruit can be freshly cut and can be immediately added to the gravy. It is a rich source of vitamin B5. It contains many minerals, vitamins, fiber, protein, and carbohydrates yet has no cholesterol and fat. It is indeed possible to transform from a meat-eater into a happy, guilt-free vegan without compromising the taste factor.
3. Mushroom Magic
The best substitute for meat is the humble mushroom. You could dupe anyone with this vegetable, rather say fungi, and nobody would ever notice it.  It is a good meat substitute, be it the texture or taste. It never disappoints you and truly satisfies you with a guilt-free feast of flavors. It is very high in potassium, sodium, carbohydrates, and dietary fibers and low in fat.
4. Lentils, Beans, and Legumes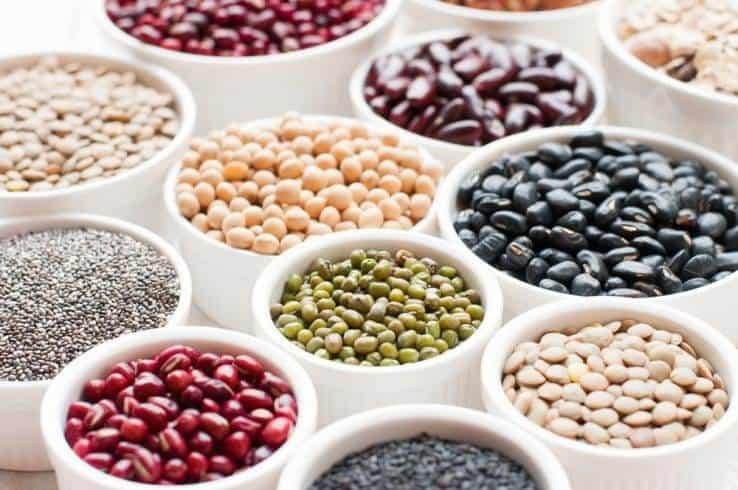 Surprised? Well, believe me! It's true, the best fake meat. Several dishes delight food lovers across the country with their great taste. They are rich sources of protein, iron, calcium, sodium, potassium, vitamin B6, niacin, riboflavin, and insoluble fiber, and low in fat.
Kidney beans, green grams, chickpeas, split peas, and pigeon peas alone or incorporated as different combinations form a power-packed protein diet and fulfill your craving for the meat flavor without adding meat to your dish.
All those vegans out there, be proud, be healthy, gorge on the dishes made with these wonderful foods, and treat yourself to a great feast every day. Meat-eaters out there, please join hands with the fake meat revolution and support the cause. Gift yourselves great health and live a guilt-free life fulfilling your urges by including these magical veggies in your diet. Live healthily! Live happily!