Recently, on 24th September, Germany had its federal elections. The Christian Democratic Union also called as Christian Social union (CDU / CSU) emerged victorious. This party is led by Angela Merkel who is known worldwide for her strong personality and confidence. The CDU has maintained a double-digit lead over its competitors, one of them being a social democratic party led by Martin Schulz. CSU and CDU, although are two different parties, they refer to each other as sister parties. CSU/ CDU have always had the upper hand, winning the federal elections by a huge margin. Although among the top contenders,
Social Democratic Party makes its appearance, it is CSU / CDU that takes the center stage. CDU / CSU have won 246 seats that are about 34.7% of the total number of seats with SDP winning 21.6 % (153 seats) of the seats. The difference of the number of seats won by the two parties although is high, it is lower than the margin by which CDU / CSU won the previous election that is 2013 election.  In 2013, the CDU won around 41% of the votes and based on these numbers people have predicted that the popularity of the Christian Democratic Union is one the fall. However, there is no way of knowing this for sure, until the next elections. The group called AfD is in the third place with 94 seats (13.3%).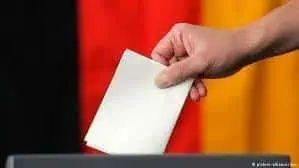 Angela Merkel has a strong background in politics. She has been the Chancellor of Germany since 2005. Additionally, she has been in the forefront and has been leading the CDU since 2000. She was a research scientist, before her entry into politics. She entered politics during troubled times, to be specific during the Revolution of 1989. She was elected to the Bundestag for the state Mecklenburg-Vorpommern and she has been an unstoppable force from then. She has been re-elected ever since in Mecklenburg-Vorpommern. She is also the first female leader for the CDU.
Due to her tireless efforts, CDU has won the federal elections since 2005 and she climbed the political ladder quickly and with fervor. She is also known for her role in the negotiation process of the Treaty of Lisbon and Berlin Declaration. She and her party have continuously strived for better health care, energy development, and the migrant crisis.
She is also known as the longest-serving head of Government in the European Union. In the process of her establishing herself, she has scooped by numerous awards and honors. She has shown time and again that she understands the need of the people and combines her intellectual knowledge to serve her nation. Her victory in the 2017 federal elections marks her fourth term as the Chancellor of Germany.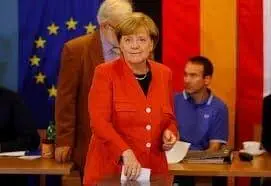 Hopefully, the Christian Social Union continues their good work and work towards developing the nation and the global community.