Good times are here for football fans across the nation. The official draw of FIFA U-17 World Cup on Friday, 7th July revealed India's position along with the 23 other teams participating and were placed in six groups. India has been placed alongside USA, Ghana, and Colombia. India is set to play their first match against the USA on 6th October in New Delhi. The three week grand event will mark India's debut at the under 17 World Championship as well as it will the first time that India would make its appearance at a FIFA tournament.
The official draw was held in Mumbai and India, the host got the A1 position in Group A. India will play all its matches in New Delhi. Esteban Cambiasso, the former Argentine midfielder, and Nwankwo Kanu, the Nigerian forward were present at the event along with Sunil Chhetri, the Indian skipper and PV Sindhu, the Olympic Silver medallist.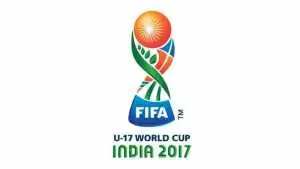 Group A: India, USA, Colombia, and Ghana
Group B: Paraguay, Mali, New Zealand and Turkey                         
Group C: Iran, Guinea, Germany and Costa Rica
Group D: DPR Korea, Niger, Brazil and Spain
Group E: Honduras, Japan, New Caledonia and France
Group F: Iraq, Mexico, Chile, and England.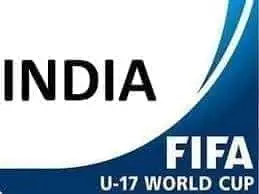 India is set to play against the USA on 6th October and thereafter would play against Colombia and Ghana on 9th and 12th October respectively. All the matches of Group A are scheduled at 8 pm in JLN Stadium, Delhi. Group B would play in Navi Mumbai, Group C would be playing in Margao, whereas Group D, E, and F would be playing in Kochi, Guwahati, and Kolkata respectively.
In India's group, we have Ghana, who went on an impeccable run back in the 1990s and thereby making it to the final in four editions of five. Also, it is twice in 1991 and 1995 that they have clinched the title. 
Colombia, on the other hand, has not made it to this event since 2009. This time, Colombia assured their entry with a 2-1 win against Paraguay in the last group match. They have made it to the FIFA U-17 World Cup on five occasions previously and their best finish was in Finland back in 2003 and Nigeria in 2009 where they finished third.
USA had lost to Mexico in the finals of CONCACAF U- 17 Championship in a penalty shootout. Nevertheless, USA has played in 15 World Cups before this, with the best finish being in the 4th place in 1999.
The 24 teams had been drawn in four pots with Sunil Chhetri and PV Sindhu beginning the draw. Praful Patel, the president of All India Football Federation(AIFF) stated that it was a great pleasure to host the spectacle and hopes that India will qualify for the World Cup. Before the draw, the sports minister Vijay Goel also addressed the crowd in Mumbai. It was indeed a proud and historical moment for India, who were part of a football World Cup draw for the first time. The tournament is scheduled between 6th and 28th October 2017.